Will Enterprise Mobility Increase Productivity of the Enterprises?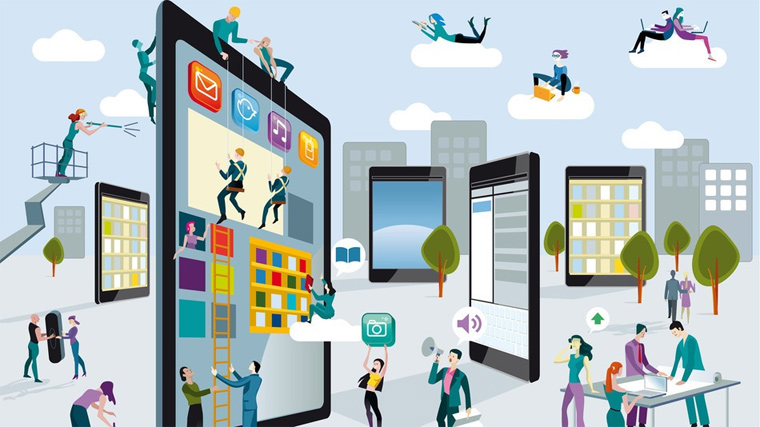 Proper and efficient management is important when your employees regularly work in offsite locations. Even the minute scheduling glitch can result in missed appointments and unhappy clients. Why not give mobile employees the tools, which can make them work faster and smarter? Why not adopt a technology that will not only help in providing proof of service, automate timesheets, job dispatch and collect service information but will help keep you better informed and improve decision making processes. And, that technology is called Enterprise Mobility – a trend adopted by many organizations and their employees or we can say it's an online management tool that helps you be aware of what's happening with mobile employees so you can better manage them.
Nowadays, Enterprise Mobility has become a critical tool for businesses in a wide variety of service industries because it helps solve the most common challenges for offsite technicians and the administrators who support them. Let's take a look on some of the very common challenges, which every owner or manager of organization faces nowadays:
Business Challenges:
Problem in tracking location of your employee

Cumbersome and chaotic report filling process for your field employees

Problem in wipeout the data of your employees temporarily and permanently

Problem in allocating task to your employees from anywhere, anytime

Problem in maintaining data and accessing them when required

Problem in managing login/logout of your field officers and many others
With enterprise mobility solutions, you can integrate technologies and keep employees connected and productive in a secure and cost-effective manner. Enterprise Mobile Solutions consist of mobile devices, software and applications that work together to help organizations and employees in enhancing their work and let them improve their efficiency. Let's take a look at how Enterprise Mobility helps organizations and employees in managing their work more efficiently :
Improve Mobile Employee Productivity:
An app on the employees' devices can help them get access to tools from anytime and anywhere and have smooth communication. Moreover, will let them stay informed in real time and helps them manage logistics effectively.
Manage Work Easily :
Helps employees and employers in streamlining field operations as well as dispatch

Application like cloud-hosted management helps employers in managing the information of all employees easily and lets them stay connected to their field officers anywhere, anytime

Helps in tracking employee location and lets the employer assign his/her employees new jobs based on their availability and proximity to job site.

Automate and validate work status and employee status that help save time and reduce errors.
Increase Management Efficiency And Capabilities
Back-office integration with the app lets the employer automate processes and analyze trends, which in turn results in more informed decisions.

Employers can get a comprehensive and candid view into the business activities especially in the field.

Helps employers in taking the most-informed and cost-effective operational decisions based on real-time and error free data.
Effectively Optimize Business Operations
With coherent insight from Field Force Manager, Employers are able to get the real-time data, which help them in improving business operations and back-end reporting.

Employers can now more closely analyze data and documents to assess productivity, payroll costs, job performance and service satisfaction levels.

Through these enterprise mobility apps, now employers can easily integrate data with their company's back-office systems and business applications, such as payroll, to automate critical functions.
Get stories in your inbox twice a month.
However, an increase in enterprise mobility brings with it better productivity and customer service. But, this rise has brought a lot of new security concerns and compliance challenges.