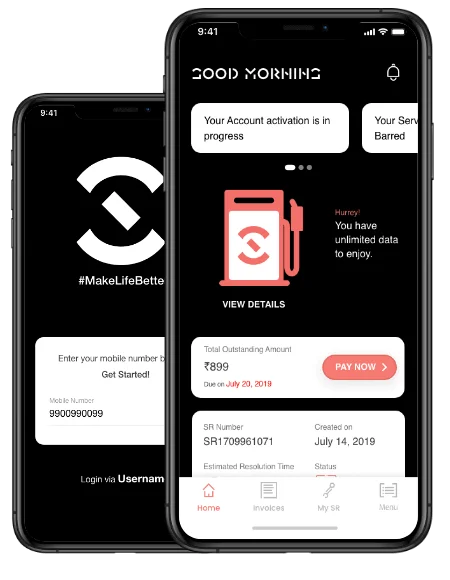 iOS & Android Native Mobile App
Shyam Spectra, India's fastest Internet service provider, offers various fiber-optic broadband and cloud-based services, such as cable & wireless broadband solutions, voice over Internet protocol (VOIP), connectivity & security solutions.
Affle mE designed an intuitive self-service native mobile application integrating 3rd party services, push notifications and location, where users can buy & manage internet plans, track internet services, test internet speed, view & pay bills, etc. The CMS-integrated Admin Panel helps manage all the content for the Consumer App.