Retail | The evolution path of shopping experience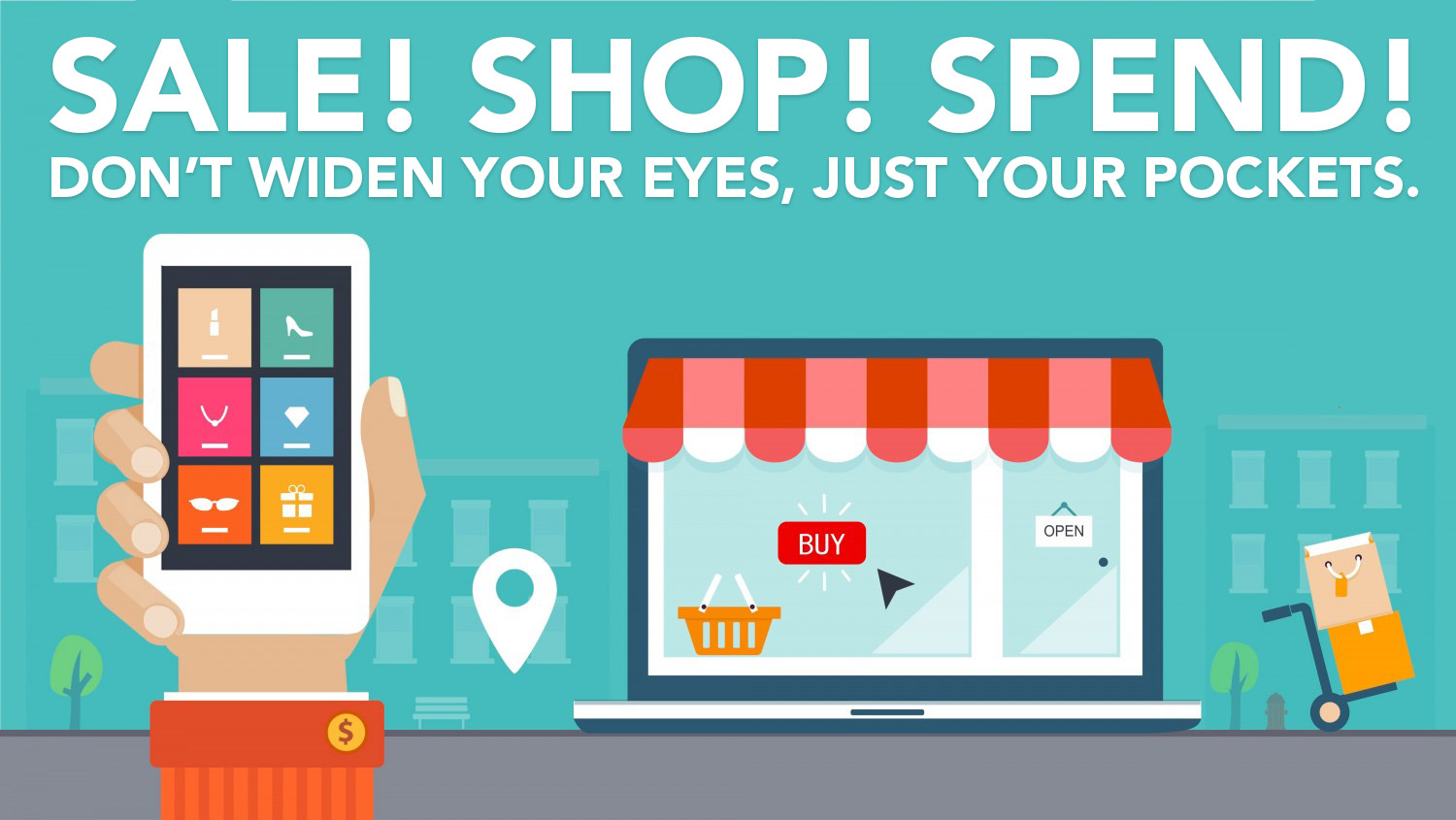 Ever given a thought to shopping for necessities or luxuries? Ever thought about what measures, if it is at all your necessity or luxury? The whole concept of shopping revolves around the fundamentals of demand and supply, whether existing or created. When you sum it up, we call it retail in your day-to-day life. Today, the scope of retail includes supplying through various channels for existing as well as created demand. For retail, economics works in a circular flow where supply and demand follow supply when portrayed in the most luring way possible.
Indian e-commerce built a business for about 16.4$ billion last year; how? Was there ever an existing demand for such a vast number? No. This becomes an Augmented demand. The demand didn't exist but was created, and so was the shopping experience. You may or may not have ever thought about why you buy a particular brand of apparel or a particular biscuit, per se. For your demand for cloth or hunger, there exist several retailers. But the reason you pick that particular brand which you do is only that you believe that your need can be satisfied the best by them only. This preference you think you own is strategically planted in your mind using the research on consumer behaviour as a psychological weapon. A similar practice is followed by mobile applications where they use consumers' understanding to create loyalty and retention for their particular brand. This is the strategy every retailer uses to create an augmented shopping experience. Did it ever occur to you that Xiaomi was only available for online purchases through Flipkart? This was Xiaomi's strategy to give a unique supply destination to its consumers, thereby building curiosity and a monopoly marketplace which was one big reason driving more consumers to buy this particular phone.
Ever wondered about a world without trade? Where would you go to get anything?  Retail walked into our lives to cater to the basic need of supplying directly to consumers. Shopaholic or not, we all see ourselves indulged in shopping somewhere around the day. We might have different requirements like apparel, food, antiques, travel packages, etc. Also, the decision to shop may depend on our state of mind, emotions or money. We all needed a single destination for a similar or differentiated shopping experience. To offer in-store excursions, one segment of products at one destination or maybe more, bricks and mortar came into existence. The idea was to give the consumer an ideal place to go when needing any particular commodity or service. All it took from them was time and a minor inconvenience. It was only last Thursday; I called up my friend to shop for apparel. When they reverted, I got, "Why go out when we can order it online? We can always return it if it's not a perfect fit!" What happened here is what we have noticed for quite some time now. There has been a significant shift to ecom wherein people enjoy similar trade functionalities but at the tip of their convenience. For example, does the word "home delivery" attract your attention? The word "home delivery" is like an angel to all consumers leveraging their laziness to an addictive comfort. Ecom is about both convenient as well as comfortable buying. The consumer can now access more information about the products and services online with reviews and content than they did earlier through friends or a sales executive at the store. While ecom was in the spotlight, mcom slowly made a marketplace of its own. Do you remember when and how mobile became so important?
Where the shift from bricks and mortar to com is pretty evident, it never crossed our minds that m-commerce is growing faster than e-commerce. But why is mobile becoming so significant in the first place? In the most simple words, M-commerce is trading using mobile. One reason mcom is now a need more than a luxury is that more and more people are on mobile. According to a report by Mary Meeker 2014 Internet Trends report,  smartphone usage has consistently grown over the past few years, so much so that 30% of mobile users in the US are smartphone users. Although 30% doesn't seem like a lot when talking about a 5.2 billion population, it changes the entire game.
Did you know Starbucks earned $1 billion through mobile transactions in 2013? A retail mobile app is a double-edged sword which at times is a shift but also at other times is an aid to bricks and mortar, which was the case with Starbucks. Starbucks made an app to take orders, maintain loyalty points, etc., which improved their sales and consumer engagement with personalized push notifications on Android and iOS devices. Also, Latitude reported that an excellent mobile experience improves brand perception for 61% of people. Not only does a retail app has to focus on the mobile experience but also beyond the app experience, which we refer to as post-sales experience, which drives retention to our retail app more than any other strategy. Our feedback and review feature is another post-sales experience call to action.
This action is a measurement criterion for our understanding of the level of consumer satisfaction we are catering to, leading reasons behind leading or lacking retention for our app. With Myntra followed by Flipkart going only mobile, we can sense a pattern which our retailers are following to win the race they have all been running in. The idea is that the mobile app can provide a better experience for consumers and retailers. How? For example, Marian Bartlett came up with a mobile app called Emotient which could scan a consumer's emotion based on artificial intelligence & pattern recognition to predict whether the consumer will buy more of a product or not.
Retail apps are genius. They track your thinking process and help you find the right products. One day I kept thinking, why do I always see suggestions for formal shirts when I open eBay, or why Italian food when I open Zomato? Have you ever wondered why you repeatedly find suggestions for one particular product genre? This is because your app facilitates predictive algorithms at the back end based on decisions you have made previously. If you have been thinking, some miracle happened when your app suggested just what you were looking for; in that case, it is a miracle. The miracle is called audience intelligence. The recommendations you get on your retail app are the focal point of your experience which drives a connection between the retailer and the consumer. Amazon, for example, says, "Someone who liked this also liked this". These analytics drive sales conversions within apps and are significant to the app's functionality because this is how you measure the patterns of your consumer behaviour. Another vital aspect is the e-payment gateway and security, which help eradicate physical involvement on the consumer front and supports the application as a part of an end-to-end feature. If you want to develop a retail app, you can directly consult a mobile app development company to know more.
Affle Appstudioz has a vision. A vision to drive consumers towards an enriching experience of retail. Where mobile apps give consumers comfort, convenience and confidence to buy, we only try to deliver a friendly experience. Our perspective is consumer-oriented and focuses on giving our consumers luxury at the cost of necessity.  In a similar context, we built an app called, Stylematch where our consumers could try apparel virtually and identify what suits them the most. Not only was this serving a significant purpose, but this app was also driving curiosity and interest from our consumer's end. Another app, Desidime, has been built to capture like-minded people and build a community for them to connect socially. Any developer can build something which gives different features; only real-time analysis can give our consumers something that they will enjoy, which is what we want to deliver.
Given the trends, we have come a long way from bricks and mortar to retail apps, but our focus has been in dynamic directions. Our retailers offer shopping at one click using technology and behavioural economics to channel it in a good direction. We are directed towards an idea to give our consumers a portable retail marketplace through an app they will love to explore every day.
Want to build the next big retail app with mTraction Enterprise? Connect with us!