Big Data and Mobile App Development – Growing Together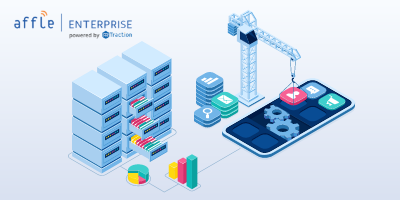 Did you know that by 2021, the number of smartphone users worldwide will be 3.8 billion?
Although the stats are staggeringly high, it no longer comes as a shock. In the past few years, smartphone penetration has been at an all-time high. India, China, and the US are the leaders in this respect. In 2018, the global mobile app revenue stood at around US$ 365 billion, but by 2023, mobile app revenues will be over US$ 935 billion!
What do these numbers mean? 
They indicate a rise in Big Data. 
Big Data and mobile app development: Two sides of the same coin
Mobile apps have become the new norm in our day-to-day life. Online shopping apps, gaming apps, finance tracker, sleep tracker, meditation apps – you name it, mobile apps can cover a vast expanse of your lifestyle needs! As our dependency on mobile apps increases, it inevitably generates colossal heaps of data. This is known as Big Data – it's so massive and complex that it's beyond traditional data processing systems' capacity. 
What's interesting is that, just as mobile apps fuel the growth of Big Data, it returns the favor by propelling the growth of the mobile app development industry. 
This is what we'll discuss at length today. 
The importance of Big Data 
According to The World Economic Forum, by the end of 2020, the world will generate about 44 zettabytes of data. It further estimates that by 2025, we'll create 463 exabytes of data every day! 
Given that we are creating unprecedented amounts of data as we speak, how do we make sense of such vast data quantities?
The answer is simple – by using Big Data tools and Big Data Analytics.
Big Data Analytics offers numerous advantages, such as:
Big Data tools like Hadoop are highly cost-efficient and scalable as they allow businesses to store large amounts of data while ensuring high-availability of data, thanks to HDFS technology.
It leverages advanced software systems that impart agility and efficiency to business operations. With features like in-memory analytics and the ability to identify new data sources, Big Data Analytics helps companies to analyze data in real-time and make strategic decisions.
Big Data Analytics can make sense of the market conditions, thereby allowing companies to stay a step ahead of their competitors. By studying customer behavior, Big Data Analytics can help businesses to align their product strategies with customer demands.
Sentiment Analysis is a forte of Big Data tools. By performing sentiment analysis of social media handles, Big Data tools help companies understand what people are saying about them online. Accordingly, they can monitor the online presence and improve their brand reputation.
In the domain of mobile app development, the impact of Big Data is tremendous. Big Data Analytics enables app developers to collect and analyze large datasets. The results of this analysis further allow them to understand the market demands and customer pain points. They can then create innovative mobile apps to address the specific needs of their target customer base.
How is Big Data fueling mobile app development?
Here are five reasons highlighting the impact of Big Data on the mobile app development industry: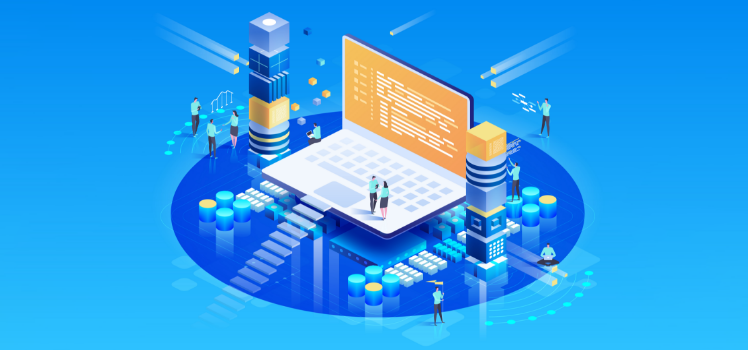 1. It fosters a customer-centric approach
Big Data Analytics studies customer behavior and market trends. Thus, mobile app developers get a comprehensive view of what their customers want and what kind of apps are trending in the market. In essence, Big Data helps mobile app developers to customize mobile apps to fit user preferences, thereby contributing to a rich user experience.
2. It helps design personalized marketing campaigns
Big Data tools can uncover essential truths about their likes, dislikes, requirements, and expectations by analyzing user behavior. Big Data Analytics can analyze demographic data, buying patterns, and the social media behavior of customers.
Based on this data, Mobile app development firms can create different buyer personas. They can use the data insights to create highly customized marketing campaigns for each buyer persona to drive customer satisfaction, customer-brand engagement, sales, and ROI.
3. It harnesses the potential of real-time data
Today, business is largely about keeping up with the fast-changing market trends and user needs. In a market characterized by cut-throat competition, if a company wants to stay relevant, it must adapt to the rapidly changing needs and trends.
Thankfully, Big Data Analytics and tools offer real-time insights from data. When companies harness the power of real-time data, they can provide exemplary customer support, improve customer satisfaction, and boost sales conversions.
4. It improves the overall app performance
Big Data Analytics can read statistical data and figure out the rough numbers on how much traffic a particular app can expect. Mobile app developers can use this information to tweak the mobile app's features, design, etc., accordingly to improve its overall performance.
By doing so, they can make sure that the app runs seamlessly even when high volume traffic is pouring in. Not just that, Big Data Analytics can also evaluate other vital metrics like page engagement, loading speed, daily active users, churn rate, etc. The information on such metrics allows developers to improve mobile apps for optimal performance continually.
5. It unlocks the power of social media analytics
Big Data Analytics can study and analyze social media chatter, which is crucial for brand image building. With Big Data Analytics, businesses can see what customers are saying about their brand and products/services on social media platforms like Twitter, Facebook, Instagram, etc.
Social media chatter typically includes mentions, comments, shares, likes, and posts talking about both the good and bad aspects of a brand. Businesses can use Big Data Analytics to see which social media channels are most popular among their target audience. This allows them to create platform-specific marketing strategies to gain more sales and revenue.
The impact of Big data: Big Data-powered mobile app development
The potential impact of Big Data on the mobile app development sector will be massive in the future. As the mobile app market continues to follow the upward trajectory, the demand for and applications of Big Data Analytics will also increase substantially. In fact, the future of mobile app development will be heavily reliant on Big Data tools and technologies. Mobile app development will utilize Big Data to create unique mobile apps, deliver outstanding customer experience, and push the industry growth.
To conclude…
Get stories in your inbox twice a month.
Mobile apps are more fluid, more flexible, and more popular than web apps, thanks to the ease of usage and variety. When coupled with Big Data technologies, mobile app development firms can deliver the two most coveted customer demands – innovation and personalization. The impact of Big Data will be the most pronounced on mobile app UX, UI, customer support, market analysis, and competitor analysis. Rest assured, we can safely say that Big Data has got much more to offer to the mobile app development industry.
We at Affle Enterprise grasp your business challenges & ideate a personalized user experience to solve complex business problems. Connect with our team at enterprise@affle.com for a quick mobile app development consultation.