Why Cricket Boards and Franchise Teams should Invest in Mobile Apps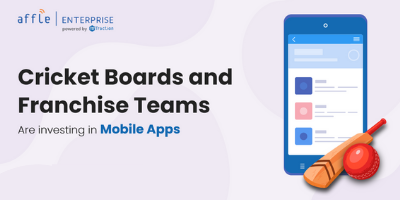 Technology plays an important role in today's world. With the help of technology, social media and the internet have forced people, companies, and brands to change how they interact with their customers. 
Every single business industry is inclining towards mobile applications to generate revenue for their business domain.
Nowadays, the Sports industry is using mobile applications to engage with their audience. The sports industry is an elevated revenue generator in the world economy. With the emerging trends, Digital technology is overhauling how people enjoy – and interact – with their games and has taken over the Sports Industry.
By 2020, it has been estimated that The North American sports market size will grow up to the worth of $76.05 billion, which implies that now is the time to invest in mobile apps for Cricket. Mobile apps can both fuel Cricket's popularity and generate a substantial amount of money for the Cricket industry.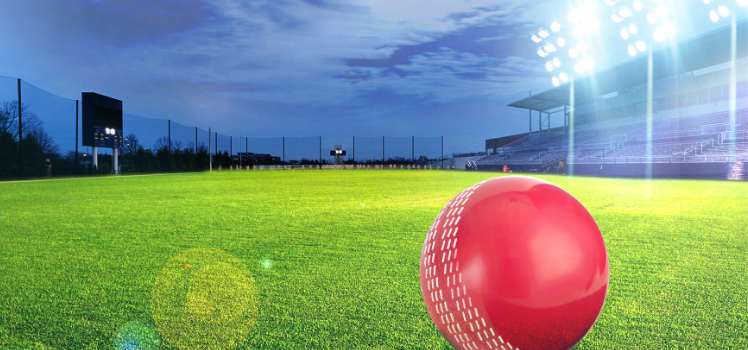 With the growth of rapid technology, sports teams are beginning to employ App Marketing that is showing great results. It implies that people are starting to embrace the phenomenon and in no time, it would become intact in there just like other industries.
Smartphones today have shrewdly taken over the traditional laptops and tablets and are becoming more and more versatile with each passing day.
The mobile app market for Cricket has been there for quite some time now. Apps like CricBuzz, ESPNCricinfo, and Cricket Line Guru have gained immense popularity with cricket enthusiasts in India. In fact, in 2019, CricBuzz became the second most downloaded mobile app in the world!
Developing a mobile app will improve the matchday experience and take fanfare of the game and the team to a whole new state.
An app can bring modifications to the scope that extend past the current match day happening, giving a next-level fan experience. Sports applications are gaining huge popularity within a short time span owing to its effective features and functionalities. One of the most important features of mobile applications is watching live matches without visiting the actual sports ground.
Moreover, it also offers much-personalized information which makes watching the matches worthy for the users.
Here are some reasons why Cricket boards and franchise teams should invest in mobile apps for Cricket:

1. Convenience
One of the most important features a mobile application provides is convenience. The key focus of the sport mobile app is to enhance the fan experience. With the help of the mobile application, viewers need not buy tickets at high prices to watch live matches in the stadium. People can enjoy the same experience and cheer for the match or player while enjoying the comfort at their home or company of your friends.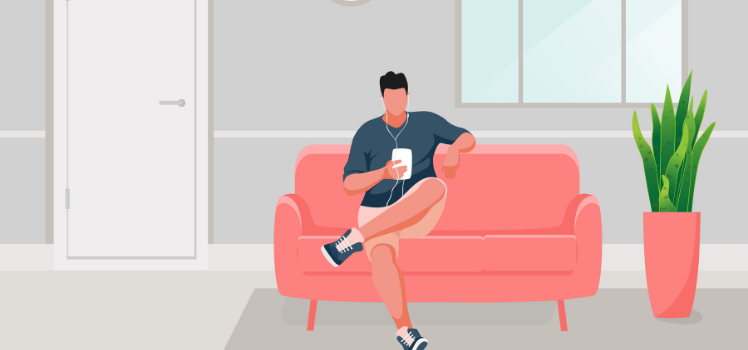 The mobile application is like a one-stop solution for cricket lovers. Sports mobile applications help the fans to keep themselves feed continuously with the latest updates, live scores, and anything new going on with their favorite sports person. Sports mobile application also works as an energy booster the Sports team members for with the online support they receive from their fans.
2.
Providing tailored content
Another important feature that comes in sports mobile app development is personalization. This is another vital ingredient that is creating huge popularity of sports applications. There are various contents available on the web, the app allows users to create a personalized experience by being presented with only the sports and teams they're interested in.
The sports apps will help you fetch the most relevant content according to your requirements. The users of the sports apps will get more absorbed in watching the live actions as it makes them enriched with updated statistics compared to the consumers who must use search functions or filters on the websites, apps take the content directly to them.
A sports application has very exciting and important features that help to keep a fan updated by offering all the data which is going on in the game i.e. live updates and also inform the users with the status of who wins the game and who loses and by what score.
3. Acts as a Robust Marketing Tool
Mobile applications also act as a robust marketing tool and are earning profit in the business. Sports application performs the role of a marketing agency in enhancing business profitability. It helps to promote the team especially the famous clubs who can sell their various items to the respected fans through the mobile app.
4. Delivers high return on investment
 Since the mobile app market for cricket is only gaining momentum now, there's not much competition in this domain. So, this presents an exciting opportunity for franchise brands to make huge profits within a short period. Since there's relatively low competition in the cricket mobile app market, you can launch a unique mobile app and steer the cricket crowd towards your brand.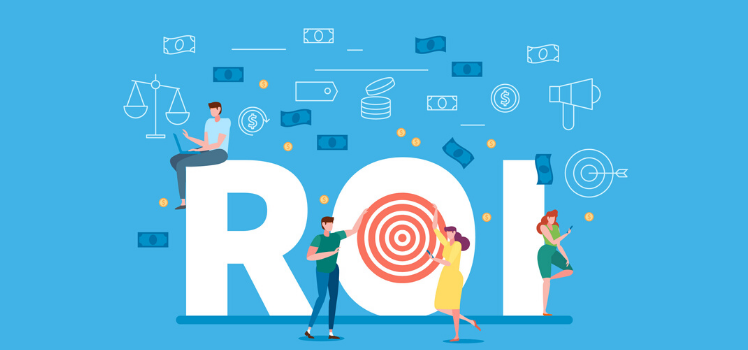 The best part – mobile apps for cricket usually don't require a large amount of upfront investment, but they promise to deliver a high return on investment. If you can design the perfect UI for a mobile app, it will automatically appeal to users who will continue to download and use your app for top-notch customer experience, thereby improving the brand's ROI. 
5. Expands brand reach
 It is a well-established fact that mobile apps can be a handy tool for branding. Given the massive numbers of smartphone users in the world, mobile apps promise to expand your brand's reach to a broader network, thereby increasing your brand exposure significantly. The more extensive your target network, the higher will be the profits generated each quarter. 
6. Improves customer engagement
 As competition increases in the industry, more and more cricket franchise teams and organizations realize the importance of improving business value through mobile apps by boosting customer engagement.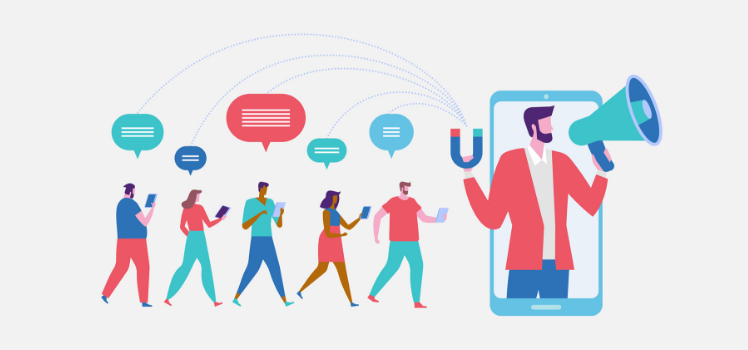 By rolling out cricket mobile apps in the market, companies can fortify their presence in the mobile domain and design customized interfaces to provide best-in-class experiences to cricket fans and devoted customers. Mobile apps allow users to engage and interact with brands whenever they please and from any location in the world. 
 We at Affle Enterprise grasp your business challenges & ideate a personalized user experience to solve complex business problems. Connect with our team at enterprise@affle.com for a quick mobile app development consultation.
Get stories in your inbox twice a month.