Meet Team Affle at Retail Technology Conclave (ReTechCon) 2018 in Mumbai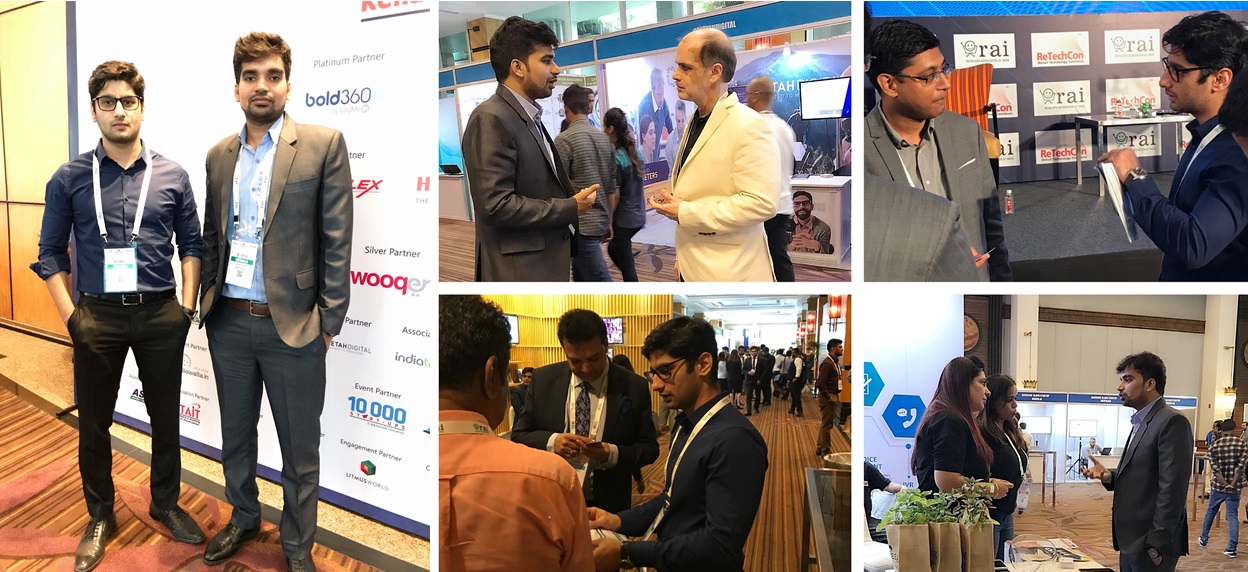 Retail Technology Conclave (ReTechCon) 2018 will focus on helping retailers understand all that is smart and cutting edge in retail to become more efficient and effective in battling challenges presented by rise of online commerce. While consumers are equipped with smarter experiences, it's time retailers catch up too.
Affle Markt Commerce Platform enables B2B retail organizations to offer in-store 'nearby' product discovery coupled with at home delivery solutions, built atop consumer-facing mobile applications that integrate your existing POS systems and ERPs to the architecture for a connected O2O experience.
It can also enable B2B use cases within retail trade to automate or improve sales administration and bring operational efficiency when dealing with suppliers, distributors, and retailers on a single platform.
Get stories in your inbox twice a month.
Meet Affle's MARKT O2O Commerce Platform Team at #ReTechCon 2018 and find out how our #O2O stack makes a difference.
Stay tuned to our updates here – Facebook | Twitter | Linkedin