CAN THE UNDERDOG DETHRONE THE KING?
Sketch
A Professional digital design for Macintosh was founded early by Bohemian Coding In 2008. It's a commercial design tool heavily based on Macintosh features and supports vector graphics.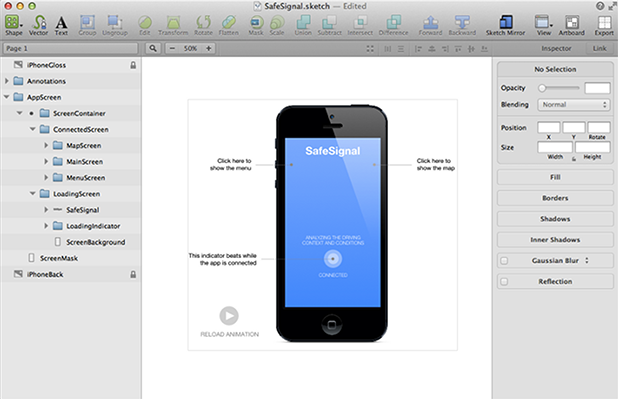 PhotoShop
A raster graphics editor developed by Thomas and John Knoll in 1988 and published by Adobe Systems for Windows and Macintosh. It can even be run on Unix or other platform using virtual machines.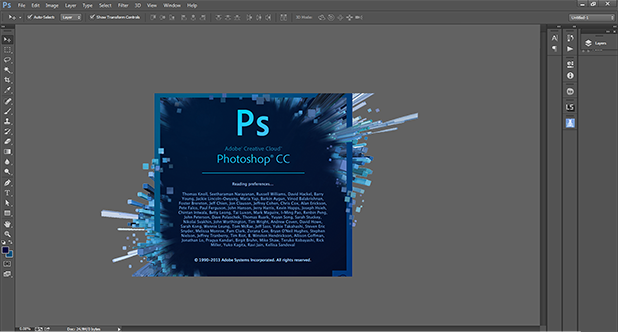 Statistics
Photoshop is still the bigger player in the market with a user base of 87% while Sketch holds a meagre share of less than 13%.( According to market standards)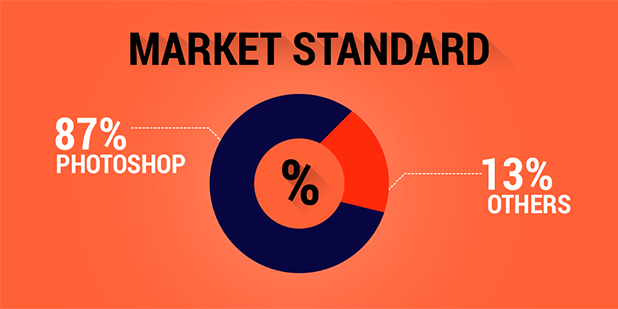 Features
ART-BOARDS in sketch are well suited for designing independent layouts, where you would be sharing much with other layouts like a side panel or a title. Seeing whole project at once with all screen on the same canvas which you would love sketch for. You can see the screen on various devices like Mobiles, Desktops and Tablets so it's good for big projects.
LAYER-COMPS in photoshop provides much more flexibility in terms of when we are working with layouts that share common elements which is use in many of designs. Creating a single layer and varying its properties and styling will make reflections across the screens but still you can choose to have customized ones on some screens. Though it can be done using symbols in sketch but limited across single art-board and also style of a symbol can't be different across the screens.
RESOLUTION Sketch being a web design tool, it is enough to have 72dpi capabilities but it doesn't pale in comparison to Photoshop. It would not be for creating logos and using it for various densities.
COLOR PALETTE The color palette is bit more kind of global for all projects in sketch whereas we can have a palette customization for individual projects, this is a great option if you are working on varied projects. As deleting or adding a color to palette will not affect other projects palette.
COLOR PICKER Picking a color is the one of the best part of Sketch, You can pick color across the screen even not bounded by the Sketch Software window, while picking a color outside the software window will require few more steps in Photoshop. You have to take the screen shot first and import the screen shot, then you can pick colors.
GRIDS Grid a great feature of Sketch, which will do all the adjustment of Gutter Spaces and Grid Managing for you, this is one of the reason sketch is on top in tool list of web designers, while in photoshop this can be done but you need to put your efforts.
SMART GUIDES In sketch, if we want to align our layers we can easily see the guides and spacing between objects by holding down the alt key. But in Photoshop we need to dragging down.
MULTIPLE STYLES PER LAYER In Sketch, we can add Multiple Styles to layer . It is also available in Photoshop is to put our layer inside a Group and then add a Layer Style on the Group, so then our only option is to dupe the Layer, set its fill to 0% and then style it.
HARDWARE LIMITATION Using sketch would require a Mac while Photoshop is more flexible in terms of platform, it can work with both Windows and Mac.
Conclusion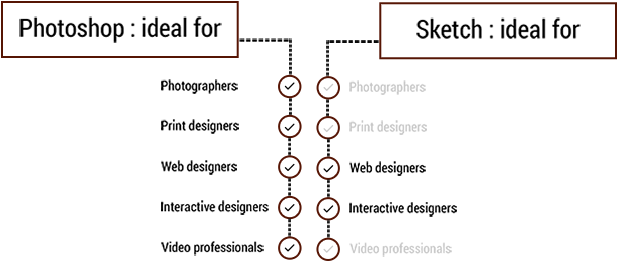 Get stories in your inbox twice a month.
Photoshop is the KING because it creates incredible images. Now, your greatest work can happen anywhere.
With new & connected Creative Cloud apps and services, you have all the tools and assets you need to create amazing work across desktop (both WINDOWS and MAC) and mobile devices, and you can access it from anywhere and save your work on the cloud.
Sketch is a strong contender, but it has a long way to go before it can de-throne Photoshop as the best graphics editor. It has a lot of features (although many of them have to be installed via plugins), but design bugs, lack of versatility, and unavailability on WINDOWS prevent it from causing an upset.