Multi Vendor eCommerce Marketplace Development – A Complete Guide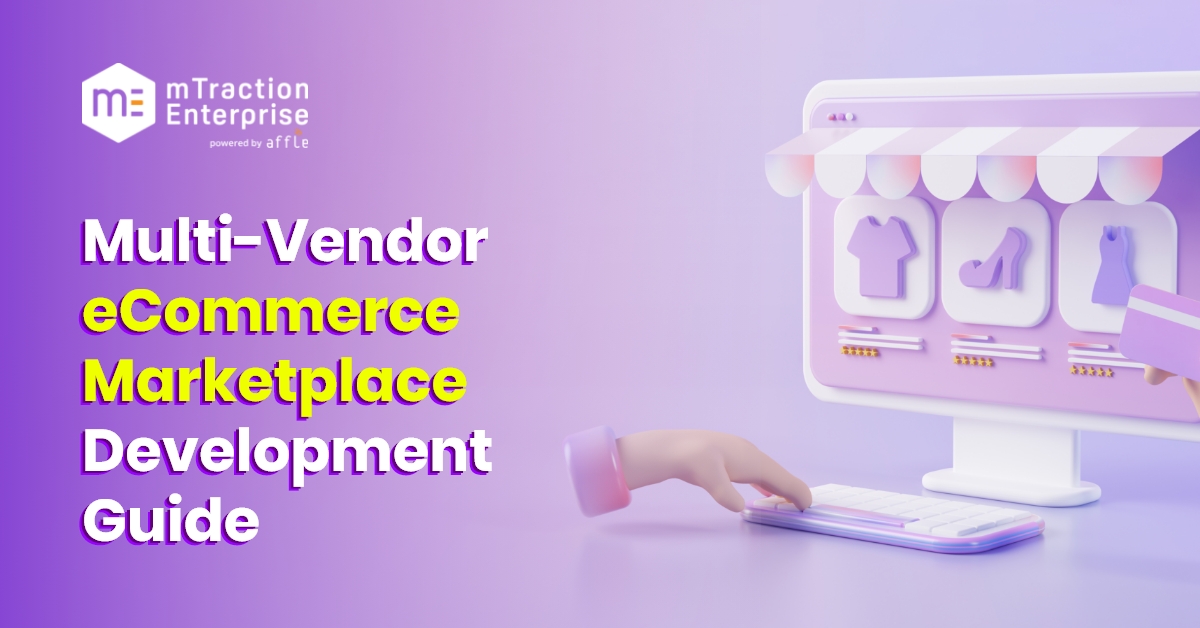 What is a Multi-Vendor Marketplace?
You might have familiar with what a multi-vendor marketplace is all about, and maybe you are intrigued to get more details about it. In simple words, it is a normal eCommerce website that connects third-party vendors and buyers. Basically, a multi-vendor marketplace website provides a common platform for multiple brands for sales and purchases of products and services. The multi-vendor eCommerce website is an online shopping store where vast product catalogs and multiple sellers are listed.
Users can find multiple brands or sellers for a single product. It's a kind of online shopping mall where multiple shops can be set up with myriad offers, different quality products, and customer services. If we talk about it from an investor's point of view, they can set up different online stores with different monetization models to generate multiple sources of income and revenues. No wonder, the multi-vendor eCommerce development is a smart choice for investors, vendors, and buyers as it comes with a great scope of business and customer convenience.
It helps businesses to reach a wider audience and promote their brand. Undoubtedly, it increases brand visibility over the online realm. Moving ahead, let us find out some key benefits of developing multi-vendor eCommerce platforms. And how businesses grow with a multi vendor marketplace model.
What are the Benefits of Multi Vendor E-commerce Marketplace?
The multi-vendor marketplace platform comes with a plethora of benefits for entrepreneurs or investors. It opens up new business dimensions and also gives multiple sources of profit generation. Let's make a list of the key benefits of multi-vendor marketplace website or mobile app development.
1. Monetization
Many eCommerce marketplaces avoid different monetization models and hence fail to get a good traffic count on their online store. The multi-vendor marketplace platform enables different monetization models like advertising, commission, listing fees, and much more. The multi-vendor eCommerce mobile app and website offer a diversified monetization model that maximizes profitability and helps businesses gain increased traffic.
2. Display Vast Product Collection & Services
Commonly, users are more attracted to a platform that serves different purposes. Less migration and availability of their necessities in a single place attracts them more than any single vendor website. The multi-vendor marketplace solution has a vast collection of products that maximizes the chances that customers will find everything they are looking for. The more vendors you have on your online store, the higher the number of customers browsing will be. It simply means that more traffic means increased conversion and business revenue.
3. Collaborate with Multiple Brands
When you develop a multi-vendor eCommerce website, it gives you exciting opportunities to connect and collaborate with well-established brands. Also, startups can promote their brand and services to gain quick recognition and reach a wider audience in one go. It helps you gain enhanced customer engagement as not all buyers prefer all types of brands. Giving them access to different brands can enhance their shopping experience.
4. Gathering Customer Data Insights
Building a big-sized marketplace can help you easily evaluate the customer buying behavior and shopping needs. You can gather voluminous customer data insights, knowing their shopping patterns and how they navigate your store. Gathering such customer data may help you improve the online shopping experience and meet customer demands in a better way.
5. Highly Recognised
As compared to single brand solutions, multi-vendor marketplace platforms gain more popularity in the market. The reason being a multi-vendor marketplace website is designed to offer products/services to a large and potential customer base. Also, it helps customers to compare prices, quality, and customer service experience and let them shop faster.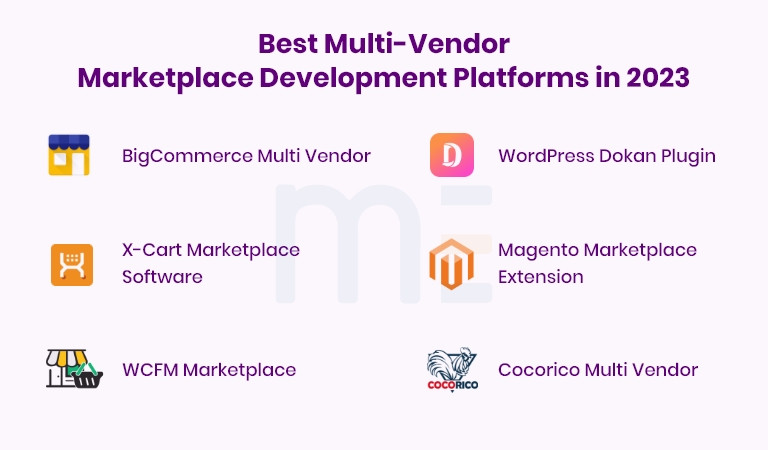 Idol Examples of Multi Vendor Ecommerce Marketplaces
There are many examples of the best multi-vendor eCommerce platform. They can inspire you in your multi-vendor marketplace development project. Let's check out the eCommerce market leaders quickly.
1. Alibaba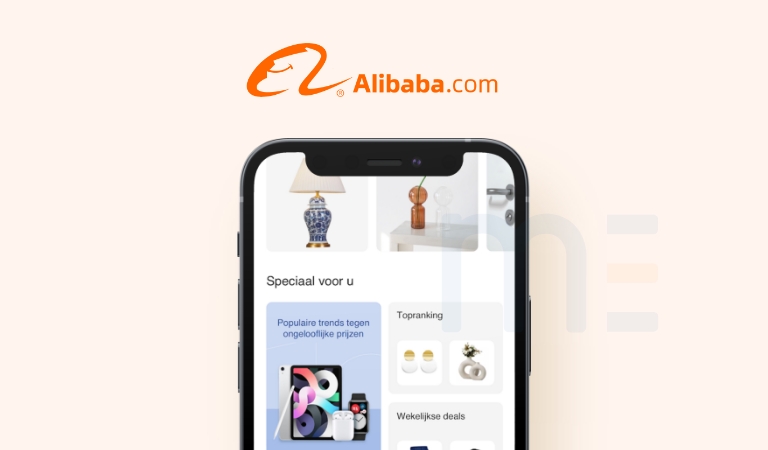 Alibaba is a Chinese multinational technology company specializing in e-commerce, retail, internet, and technology. The brand has a unique business model that offers a wide range of services to customers and small business bodies. It offers a wide variety of products and services to customers and ensures that their multiple needs are met under one roof. The Alibaba marketplace is integrated with manufacturing companies, trading, financial, and, logistics services.
2. eBay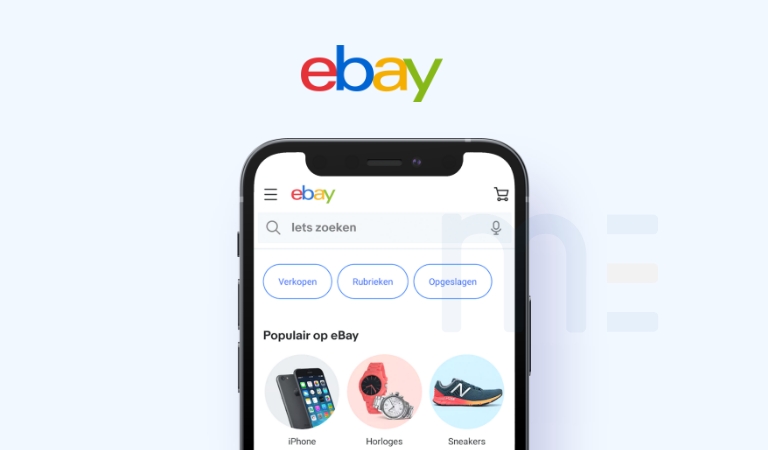 eBay Inc. is an American multinational e-commerce company based in San Jose, California. It facilitates business-to-consumer and consumer-to-consumer sales via its website. It is widely used by global customers to sell out products mobile phones, furniture, camera, etc. eBay is the best platform for those customers who look for affordable used/second-hand products. Its target audiences are those who don't want to spend much on purchasing products that can be easily available on resale value.
3. Amazon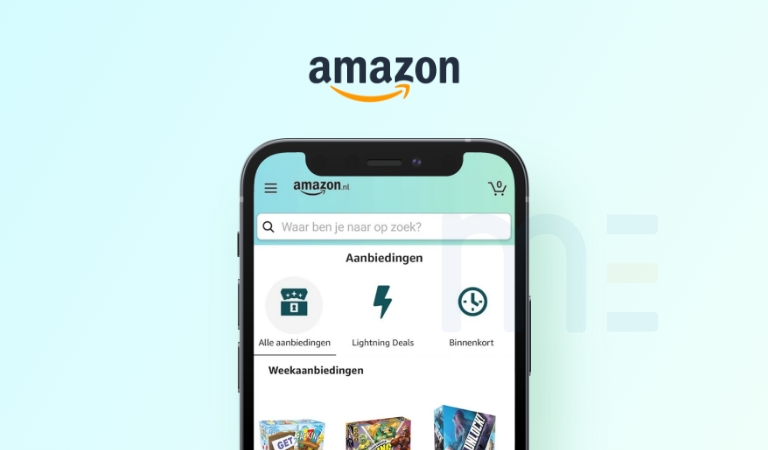 Let's admit, Amazon is a business giant which needs no introduction. It's a well-known and most preferred multi-vendor eCommerce platform with capabilities of buying and selling a wide variety of products and services. Developing an Amazon-like marketplace requires a smart project plan, a lot of investment, and an experienced eCommerce web and mobile app development company that can create an end-to-end multi-vendor marketplace website for all your business needs.
4. Etsy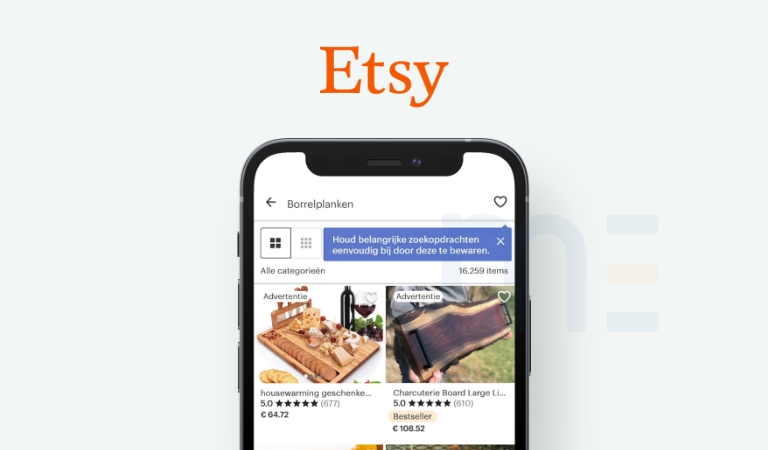 Etsy is a global online marketplace, where people come together to sell and buy unique items. This notable multi-vendor marketplace creates a bridge between suppliers and sellers of handmade or vintage products. Its key criteria to list products on this global platform is that the products should be 20 years old and uniquely crafted that customers adore.
How to Build a Multi-Vendor Marketplace?
Once you have in-depth knowledge of the multi-vendor marketplace platform, now it is time to think about the process of multi-vendor marketplace development. It needs a seamless end-to-end process. Many crucial factors need strong attention while developing a multi-vendor marketplace for your business. Lets put a light on the things that you must consider:
1. List Down your Requirements
As it takes a lot of investment in multi-vendor eCommerce development, you must create a blueprint to build the first-time-right solution. Firstly you need to note down the key criteria and requirements that you want in your project. Documenting all your requirements can help you take your project development process in the right direction.
Also, if your hire an eCommerce developer or an eCommerce development company, a precise document will let them clearly understand what are the key necessities of the projects. For your reference, you can opt for the core features of a multi-vendor marketplace platform mentioned below.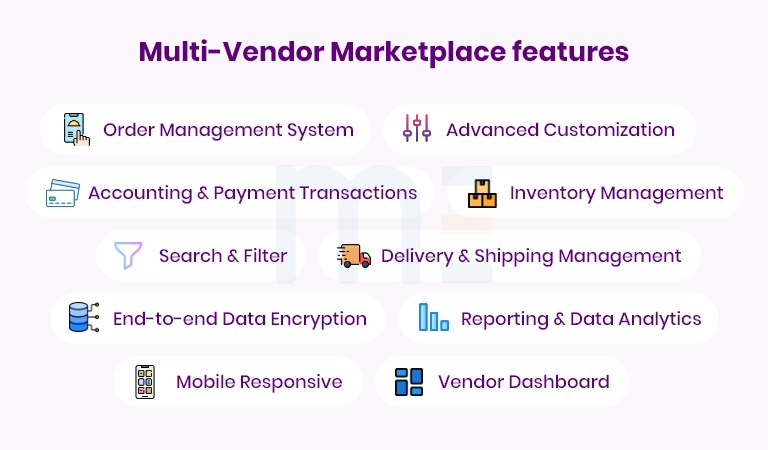 2. Choose a Technology Stack
The selection of the right technology stack is a must to make your products feature-rich and well-functioning. It is the most crucial aspect behind the success of your online multi-vendor marketplace platform. It plays a lead role in website speed, performance, customer experience, stability, and robustness. Hence, it is strongly recommended to focus on choosing top-notch eCommerce development technologies. The technology for eCommerce development is mainly categorized into two parts:
Front-end
The front end is the part that faces users. And, front-end technologies comprise HTML, CSS, JavaScript, AngularJS, ReactJS, Vue.js, and more.
Back-end
The backend works behind the scene. It includes server and database systems. Backend technologies include Ruby on Rails, MySQL, PHP, PostgreSQL, Python, etc.
3. E-commerce Development Platform
There are mainly two options, either you can develop the whole new website or eCommerce mobile app from scratch or you can utilize suitable CMS platforms to build a top-notch multi-vendor marketplace platform. There are many eCommerce development platforms available in the market which includes WooCommerce, Shopify, Magento, PrestaShop, etc. You can opt for the one that meets your criteria and best suits your project needs.
4. Hire an E-commerce Development Company
Creating a multi-vendor eCommerce marketplace solution is a game of complex technologies and streamlined processes. It is not a layman's job as it requires professional tech expertise to accomplish the goal. Since the competition in the eCommerce market is tough, you need to be unique to be the strongest competitor to stay abreast of rivals. This is the main reason why you should hire an experienced eCommerce development company that can help you cover all the crucial aspects of your project to make it a successful release.
Also, if you want to have new ideas and logic to build your multi-vendor solution, you can connect with a professional digital commerce consultant. Availing digital commerce consulting service can help you build the right solution that fits in today's multi-channel commerce landscape.
What Factors Determine the Multi Vendor E-commerce Development Cost?
There are no fixed factors that estimate the overall eCommerce web development cost. The reason why it is hard to declare an estimate is that eCommerce multi-vendor website development depends upon numerous factors. Fixing a price applicable for all types of the multi-vendor marketplace is not possible.
Since every business set a different goal, has different project requirements, and targeted market their online eCommerce store differs in nature. The functionality, design, look, and feel of every next eCommerce solution are different in nature. Moreover, factors like web design, features, project complexity, and third-party integrations play a crucial role in determining the overall cost of multi-vendor eCommerce website development.
What do we Conclude?
Get stories in your inbox twice a month.
Developing a multi-vendor e-commerce marketplace may be a complex task for you. We at mTraction Enterprise can help you from project planning to execution. We are one of the leading multi-vendor marketplace development companies that ensure all your project criteria and needs take the right shape of eCommerce solution. We follow the right development ethics to help you get a scalable multi-vendor marketplace. Feel free to contact us anytime. Let's make a team to create a new success story.