An Ultimate Guide to Market your Mobile App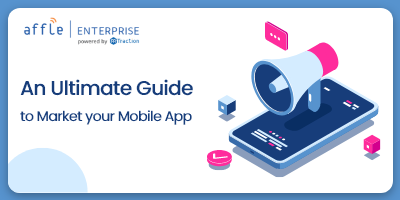 The number of smartphone users around the world will surpass 3.8 billion by 2021. When coupled with the increasing smartphone penetration worldwide – particularly in China, India, and the US – we get the complete picture of the thriving mobile app market. As per the latest stats, the mobile app market is projected to grow at a CAGR of 10.4%, reaching a market value of US$ 5,274 million by 2024.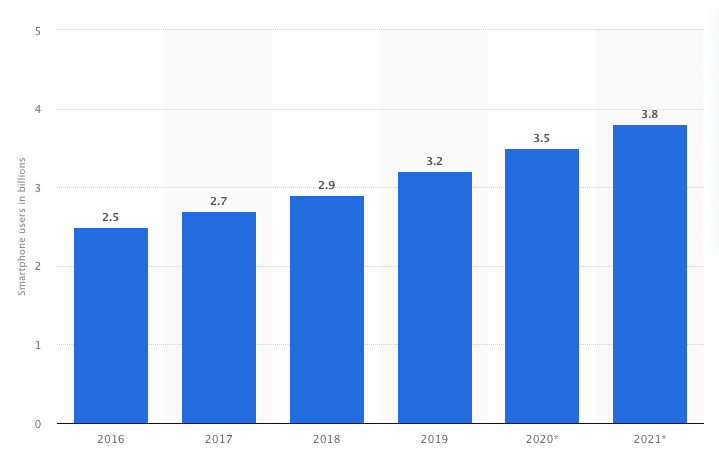 Source
In light of the rapidly growing mobile app market, it is pivotal to market your mobile app correctly to attract the right audience. Since the global app market is replete with mobile apps, designing a well-planned mobile marketing strategy is fundamental to gaining a strong foothold in the market.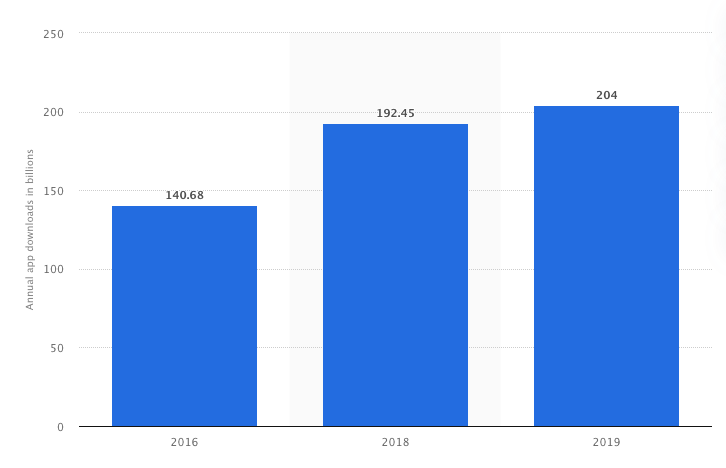 Source
What is mobile app marketing?
Mobile app marketing refers to the marketing technique of interacting with app users throughout their complete journey – right from the moment they become aware of your mobile app until they become loyal users. Mobile app marketing includes five core stages:
1. The discovery stage involves introducing your mobile app to the target customer base.
2. The consideration stage focuses on engaging the target customers with personalized marketing messages, educating them about the app and its competitive advantages, and USP.
3. The conversion stage aims to encourage prospects to download the app and nurture them during the onboarding process.
4. The customer relationship stage aims to uncover your potential customer's needs, pain points, and feedback and respond to them accordingly.
5. The retention stage seeks to keep the users engaged and satisfied with the app and overall brand experience.
Mobile app marketing: A step-by-step guide to market a mobile app
To market your mobile app, you must take a strategic and well-defined approach. Here's a detailed guide on how to market your mobile app to the right audience:
1. Conduct thorough research on the target market
The foremost step to marketing is to understand the market and your target audience. Dig deep into the market to identify your potential competitors and their strategies, and read up on the latest market trends.
This data is pivotal to understand what methods your competitors are using, what markets/customers they're targeting, the user experience they provide, etc. Accordingly, you can develop innovative marketing strategies that'll help you stay ahead in the market.
2. Create buyer personas
How will you create a successful mobile app marketing strategy if you don't know who to market your mobile app?
This is why it's crucial to identify your ideal customer types and create buyer personas. You need to collect extensive information about their interests, age group, gender, profession, location, etc. While this data will enable you to create different buyer personas, you can also optimize your marketing strategy through highly targeted and customized campaigns.
3. Invest your time and efforts in app store optimization
Just as you must optimize your SEO and content marketing strategies for higher search engine rankings, you must also optimize your mobile app to boost its app store ranking.
The higher your app's ranking in the app store, the better your app's visibility to potential users. When you optimize your app, it will drive more traffic to your app in the app store.
4. Utilize social media channels to your advantage
Social media channels like Twitter, LinkedIn, Facebook, Instagram, and Pinterest are exceptional tools to boost your online presence. Social media platforms let you connect with your target audience on their preferred channels and encourage customer-brand interaction.
Moreover, you can use social media channels to post essential app updates, create blog posts relevant to your app, promote exciting offers, and much more. This way, you can build an active online community.
5. Craft a detailed content strategy
As the name suggests, content marketing involves attracting the right prospects, educating them, engaging them, and delighting them via meaningful content. Blog posts, long-form content, case studies, whitepapers, infographics, ebooks, and videos are some of the most popular content forms.
Content marketing is all about creating quality and specific content that can deliver value to customers. By creating meaningful content around your mobile app, you can drive traffic, increase conversions, create brand awareness, build trust, and re-engage your prospects and users.
6. Open up two-way communication
Your app will be truly useful to your target audience only if it's aligned with the users' needs and demands. The best way of gaining insights about your users' needs is to communicate with them.
You can use in-app messages (version upgrades, payment failures, etc.) and push notifications to grab users' attention and increase customer retention. Push notifications can increase user retention to almost 180% within 90 days!
7. Utilize user reviews to the fullest
In the world of digital marketing, how to trust a brand and its offerings? It is relatively simple – check out user reviews of the company and products online.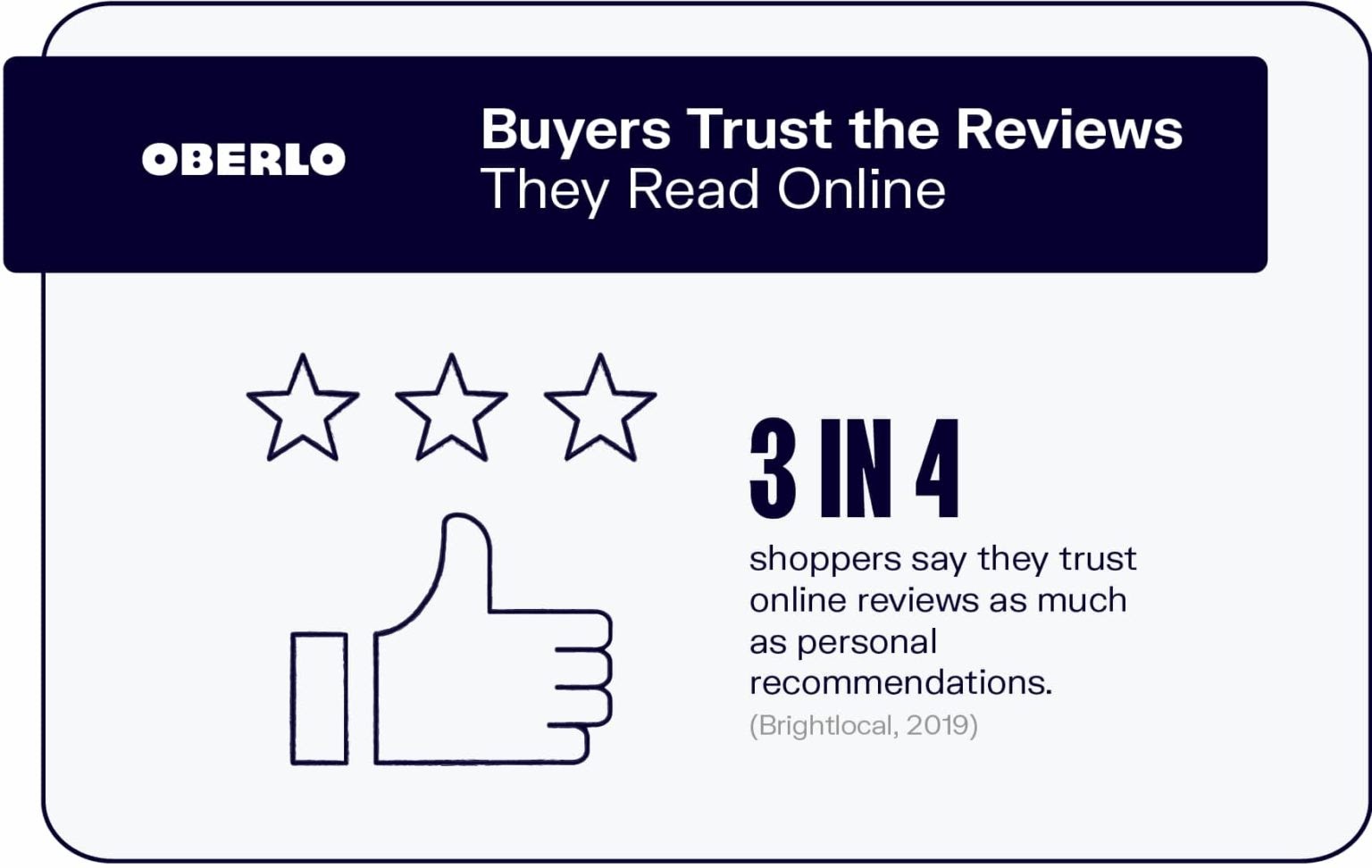 Source
According to Oberlo, 9 out of 10 customers read online reviews before purchasing from a brand, and that 62% of customers avoid brands that censor online reviews. Online reviews allow potential customers to learn about the feedback and experience of other users. This further helps them make informed decisions.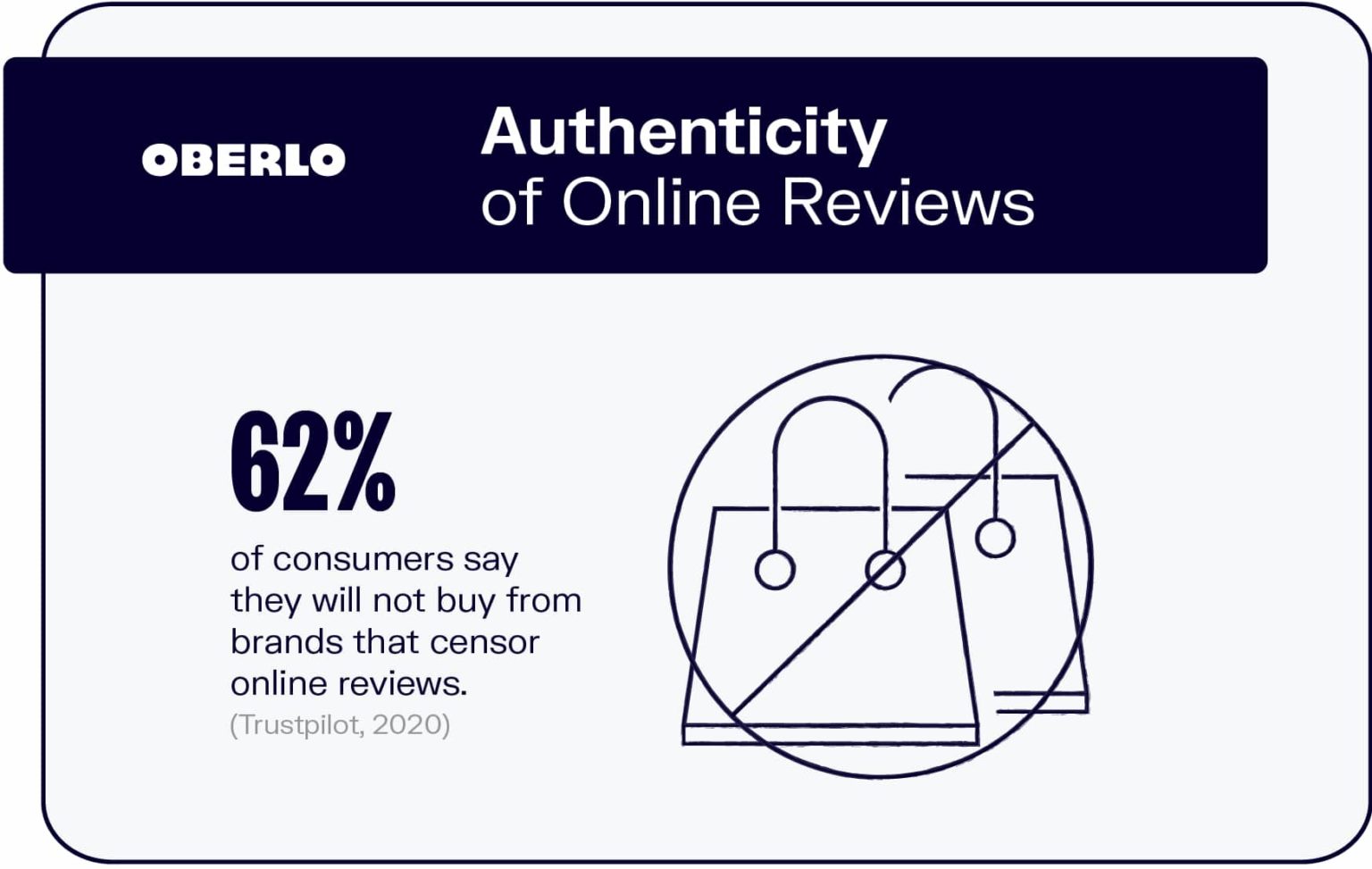 Source
Thus, allow your users to review your app on various platforms. This will keep the conversation going and maintain the hype around your mobile app. Also, better reviews will mean better ratings and rankings on the app store.
Conclusion
Get stories in your inbox twice a month.
To wrap up, building an effective mobile app marketing strategy is no rocket science. You need to continuously research and stay updated with the latest market and consumer trends, set clear marketing goals, and track key metrics to measure the performance of your mobile app marketing plans. Also, remember never to oversell your app – promote only what you can consistently deliver. The goal is to acquire prospects who can convert into loyal users and eventually become evangelists for your mobile app.
We hope this guide helps you market your mobile app better!
We at Affle Enterprise grasp your business challenges & ideate a personalized user experience to solve complex business problems. Connect with our team at enterprise@affle.com for a quick mobile app development consultation.