How New Technologies will Reshape the Post-Pandemic World in SEA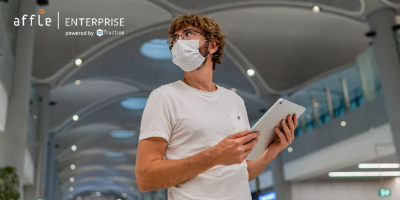 We're living in a world ridden by a pandemic. Although these are strange times, the COVID-19 crisis has turned our world upside-down. From disrupting businesses to beating down the government and healthcare infrastructures, COVID-19 has wreaked havoc in our lives. It has changed how we go about our daily routine, compelling us to confront and accept the "new normal." Today, as most nations around the world are grappling with the pandemic's adverse effects, the degree of disruption varies significantly. While the countries in Europe have been successful in curbing the pandemic's spread to a great extent, nations in SEA (South East Asia) and including the emerging ASEAN (Association of Southeast Asian Nations) economies (Indonesia, Malaysia, Singapore, Philippines, Thailand, and Vietnam) have been hit the hardest. 
Since developed nations have bounteous resources and the requisite health infrastructure to cope with the pandemic, COVID-19 has intensified the challenges in developing Asian economies. After all, Asia is home to nearly 60% of the global population, with over 35% of the world's poorest populace. So, the pandemic is largely a humanitarian challenge for Asian and SEA nations. Although the pandemic first emerged in Asia, Asian and SEA countries have depicted massive resilience in difficult times and continue to do so. 
In the post-pandemic world, particularly post-pandemic in SEA, Asian countries will play a pivotal role in defining the norms of the "new normal" and emerge as the fourth-largest economy with a US$ 4 trillion consumer market. 
How will new-age technologies reshape the post-pandemic world in SEA?
In the wake of the pandemic, governments worldwide have urged people to stay in their homes and refrain from social mingling. With social distancing being the most crucial norm now, people worldwide are adopting and accepting the digital culture. We are now digital natives who work from home, pursue education from home, and buy groceries through eCommerce platforms. In essence, we're doing most of the things via digital technologies. 
South East Asia is no exception. In fact, the region is one of the world's most thriving digital economies boasting of the exceptional growth of digital consumers. According to a 2019 report by Facebook in collaboration with Bain & Company, the number of digital consumers in SEA has increased from 90 million in 2015 to 250 million in 2018. This number will grow to 310 million by 2025! This presents a fantastic opportunity to attract investors and companies to set their bases in SEA, further augmenting the SEA economy.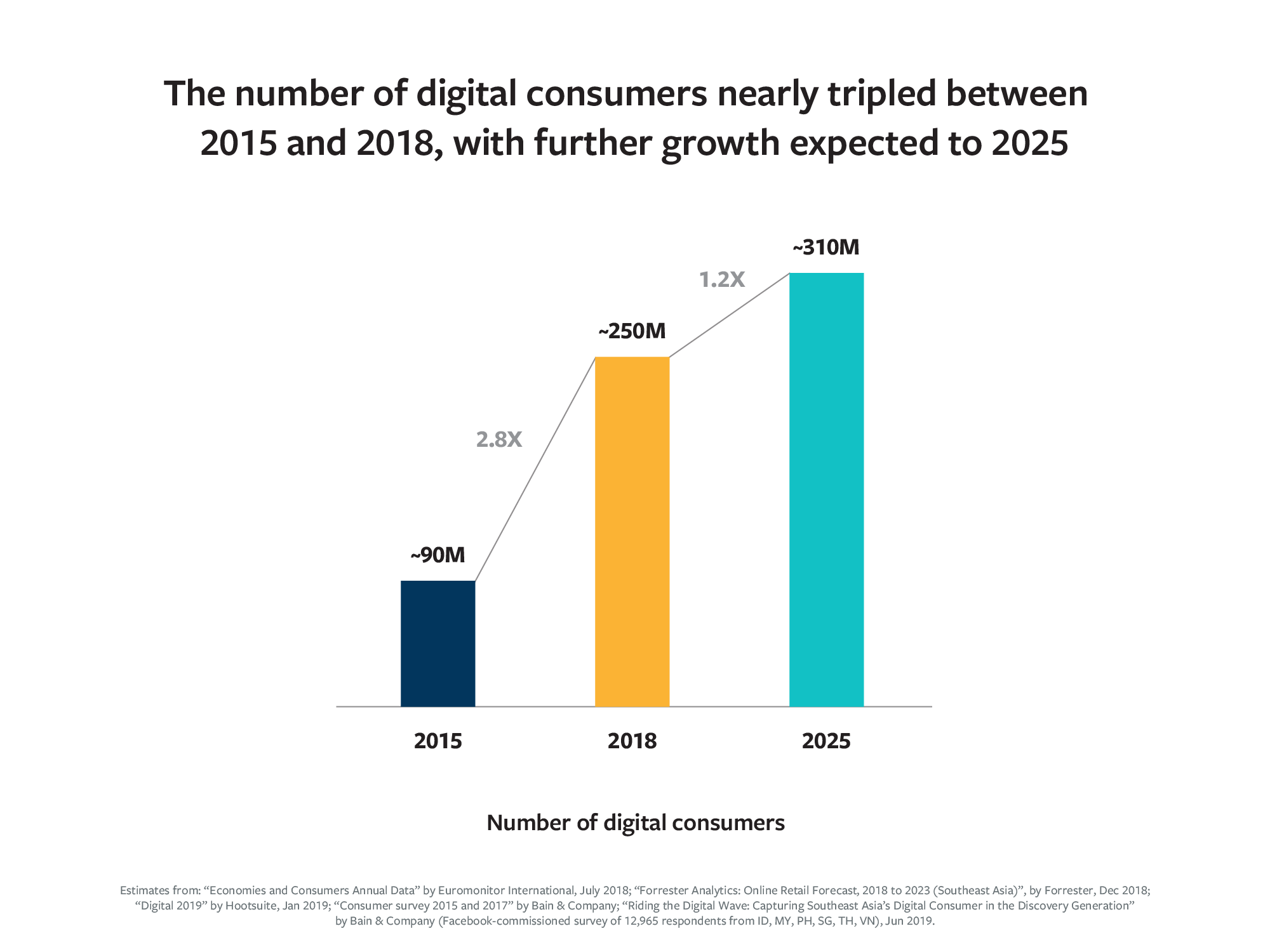 Asia's digital landscape has witnessed a tremendous transformation and growth filed by new-age technologies and tech trends. Thanks to rapidly rising Internet penetration and Asia's fast-expanding middle class, modern technologies are already paving the way for a digitally empowered South East Asia. Technologies like digital wallets, prescriptive analytics, voice technology, and AI automation are already quite big in SEA. 
Here are five new-age technologies reshaping the post-pandemic world in SEA:
1. Online shopping 
As more people choose to stay indoors, the reliance on technology only increases. This proved a boon for the online eCommerce sector since people now resort to shopping for essentials (groceries, clothes, beauty products, etc.) online. Statista predicts that by 2025, Indonesia will account for over 50% of SEA's e-commerce market share, reaching nearly US$ 82 billion.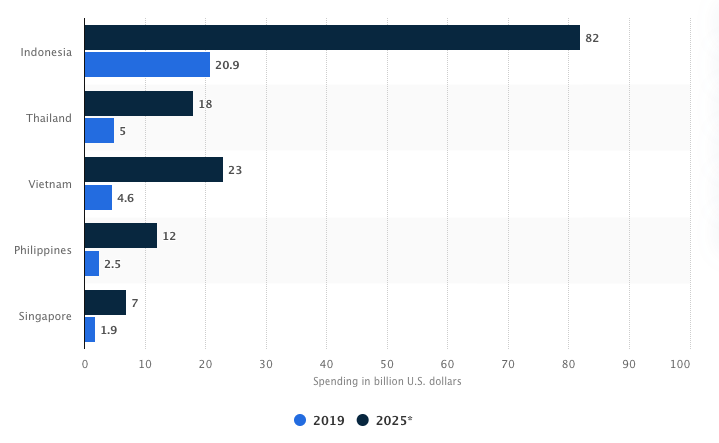 Interestingly enough, most people who chose to shop for essentials through online channels will continue to purchase things online, even in the post-pandemic world.
2. Contactless delivery & payments 
In line with the changing consumer behavior and consumption patterns amid the pandemic, companies are shifting toward the contactless model both for delivery and payments. For instance, AI-powered bots and drones can deliver ordered items door-to-door, promoting contactless delivery.
On the other hand, consumers now prefer digital payment options like credit/debit cards or e-wallets to avoid the human touch. According to the 2019 World Payments Report, by 2022, digital transactions in Asia will grow to US$ 352.8 billion from US$ 96.2 billion in 2017.
3. Remote working
Work from home is a crucial aspect of the new normal. With more and more companies globally encouraging employees to work from their homes, it has increased the demand for tech tools like Google Meet and Zoom. From daily meetings to catch up with team members, these nifty tools allow people to connect remotely.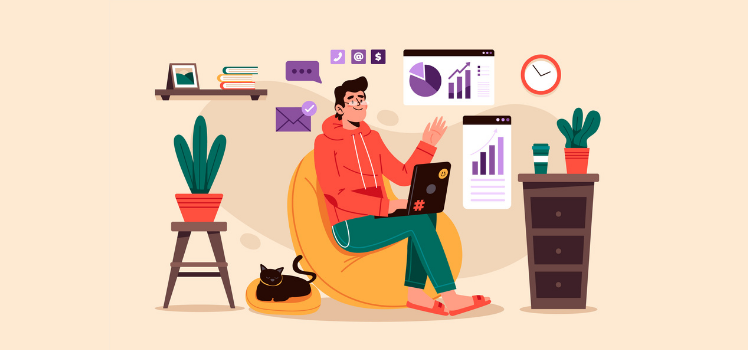 Other technologies like cloud platforms, malware protection, network security, VPNs, and collaboration software are helping create a hybrid and agile workforce that's ready to meet unprecedented challenges in the workspace and maintain their productivity.
4. Digital healthcare
Digital healthcare is the next big thing in SEA countries like Malaysia, Indonesia, and Singapore. Wearable technology can be effective means for primary care. For instance, wearables such as smartwatches and IoT fitness trackers can track vital stats like heart rate, oxygen levels, blood pressure, etc.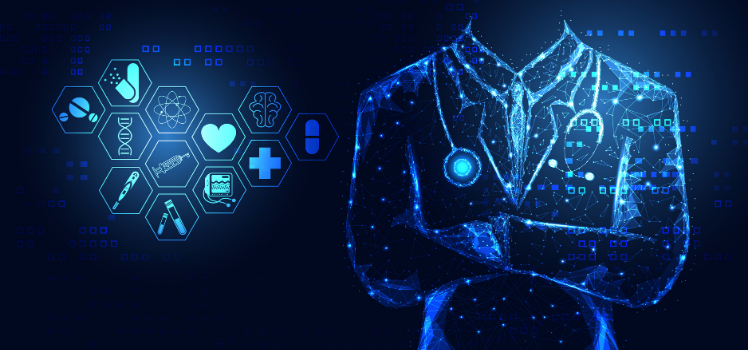 Health chatbots can converse with people and provide an initial diagnosis based on documented symptoms and risks. Asia's wearable market is projected to reach a market volume of US$ 8,904 million by 2024, with user penetration of 5.2%.
5. Online streaming
Video (online) streaming powered by OTT has become so huge that even Hollywood releases new movies on streaming platforms directly.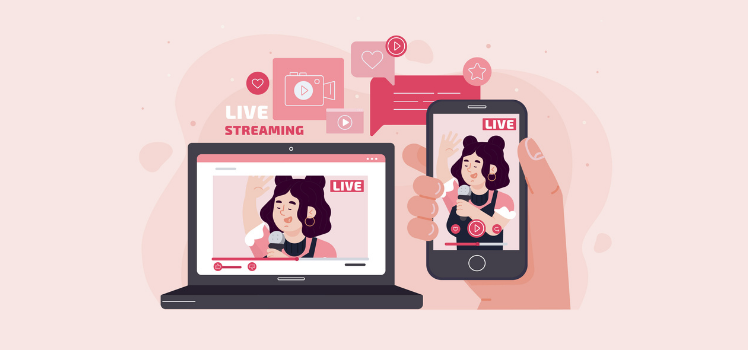 As per a 2019 research report, legal online streaming services in SEA generated $560 million in revenue, with Singapore and Malaysia recording the vast portion of paying subscribers for OTT pay-TV services. Asia's Video Streaming (SVoD) market will grow at a CAGR of 17.6%, reaching a market value of US$ 27,789 million by 2025.
Conclusion
In the coming years, the ASEAN region will present immense potential for consumption, supported by four core forces – rising income levels, strong demographic trends, geopolitical shifts driving foreign investment, and digital advances opening new consumer markets. However, making the vision of a digitally empowered South East Asia into reality demands collaboration across all stakeholders, including government bodies and private players. Developing innovative and inclusive business models, crafting favorable business policies, and reskilling and upskilling the workforce will define digital adoption in post-pandemic SEA. 
Turn your Ideas into a Digital Reality
Get stories in your inbox twice a month.
We at Affle Enterprise grasp your business challenges & ideate a personalized user experience to solve complex business problems. Connect with our team at enterprise@affle.com for a quick mobile app development consultation.