Top 10 Ways to Monetize your Mobile App Effectively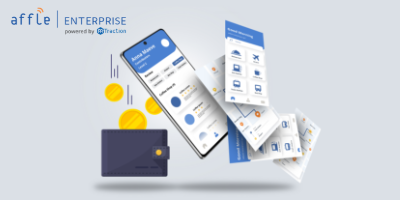 The mobile app market is enormous, with Google PlayStore and Apple's App Store dominating the market by a large margin. Statista maintains that as of the third quarter of 2020, PlayStore has over 2.87 million apps for the Android platform, making it the largest app store, followed by Apple's App Store with almost 1.96 million apps for iOS.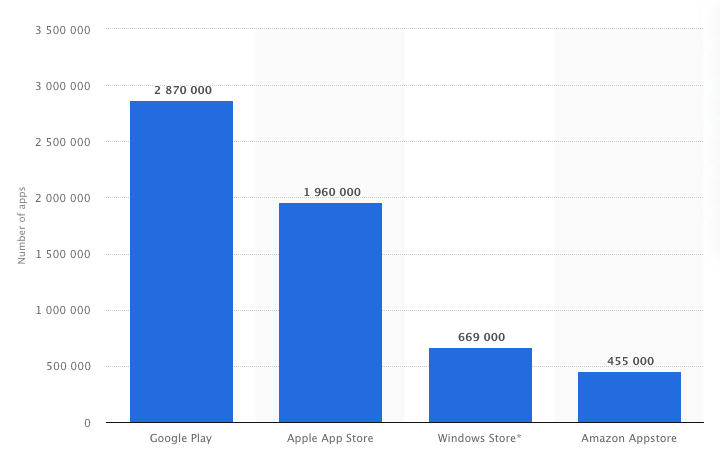 The booming mobile app market presents a fantastic opportunity for mobile app developers and marketers worldwide. While the mobile app market gets flooded with innovative apps as we speak, merely developing and launching mobile apps won't do. App monetization is crucial to staying relevant in the dynamic mobile app market.
App monetization is a must primarily due to two reasons:
It helps boost the app revenue.
It pushes mobile app developers to improve the overall user experience.
Typically, the app monetization revenue depends on the number of active users of a mobile app. Since the number of active users of an app is directly related to the user experience, developers must pay special attention to improving the app's UX. A good UX design must be visually appealing, user-friendly, featuring a well-planned information architecture and interaction oriented design.
What is mobile app monetization?
Mobile app monetization refers to the process of generating revenue from mobile applications. In essence, app monetization is all about converting active users of an app into tangible revenue.
Most mobile apps adopt either the free-to-play or freemium approach for monetization. In-app ads, in-app purchases, one-time payments, and subscriptions are some of the most popular app monetization methods.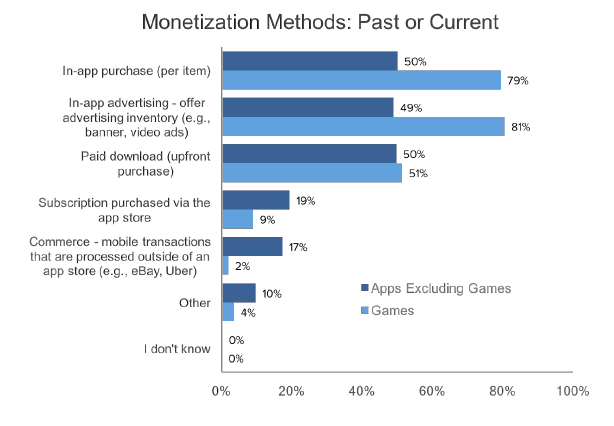 Now that you are aware of the importance of app monetization, we'll look at ten app monetization techniques.
How to monetize your mobile app?
If you wish to learn about the top trending mobile app, monetization trends, and strategies, keep reading!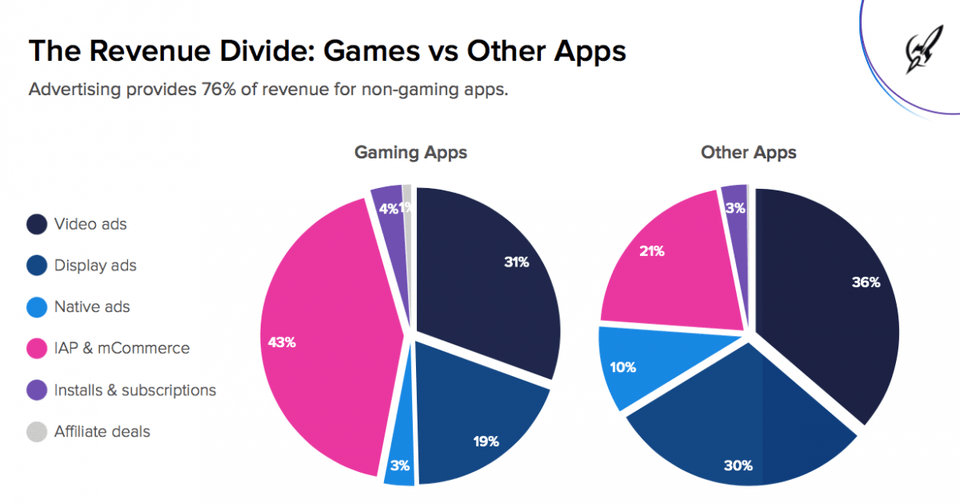 1. In-app advertising
This is one of the simplest and best-proven app monetization tactics out there. By displaying third-party ads in your mobile apps, you can acquire three kinds of revenue – Cost per Thousand Impression (CPM), Cost per Click (CPC), and Cost per Action (CPA). The most fruitful in-app ads include:
Banner ads
Native ads
Interstitial ads
Affiliate ads
2. In-app purchases
According to stats, nearly 47% of mobile app marketers use in-app purchases for generating revenue for non-game apps. In contrast, for gaming apps, in-app purchases constitute for 79% of the revenue.
Apps like Candy Crush and Clash of Clans are two excellent apps that monetize by letting users make in-app purchases. This model works particularly well for apps that use the free-to-play model.
3. Data monetization
Mobile app users usually leave a trail of data while using your app. Every click, every subscription, form submission, etc., is crucial data as it allows you to understand the user intent and online behavior.
By gathering user data and quantifying it, you will get valuable insights into your target audience's wants and needs. This will make your personalization game stronger, eventually attracting more customers and retaining existing ones.
4. Freemium model
The freemium model is a hit with many app marketers. In this approach, you allow users to download a mobile app for free, but you also give them the option to access exclusive premium features by subscribing at a nominal cost.
This model is great because it does not force users to pay the subscription charges – users can choose to upgrade to better features at a price. So, while you generate revenue from premium users, you keep the app experience rewarding for all users.
5. Email & SMS marketing
According to the latest stats, by 2023, the number of active email users is forecasted to reach 4.3 billion. While 73% of millennials value email as the preferred communication channel to know about business and marketing offers, nearly 80% of businesses consider email marketing a proven way to increase customer retention.
On the other hand, SMS messages boast of a 98% open rate. In fact, customers redeem SMS coupons ten times more than any other coupon.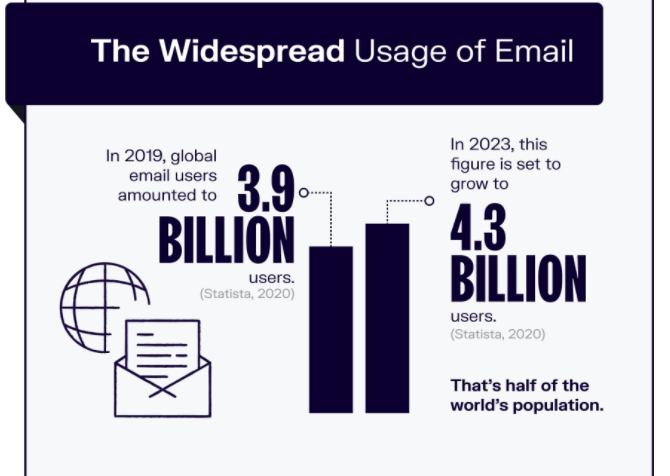 Thus, both email and SMS marketing can be a steady revenue source for mobile apps when used right.
6. Sponsorships/partnerships
Sponsorship refers to the process of approaching a potential partner with a similar customer base and collaborating to promote one another's mobile apps.
For instance, if you combine forces with an established company in your business line, it will both expand your customer base and increase your app's revenue flow. Through sponsored content, you can take advantage of the fanbase of partner companies and explore new markets.
7. Affiliate marketing
Affiliate marketing is a marketing model wherein a company offers rewards to the affiliate company/individual for each visitor, subscriber, and direct sale. Affiliates usually earn a small percentage of the earnings of the company offering the affiliate program.
Google, Microsoft, and Apple host a ton of affiliate programs for mobile app developers. These programs allow you to promote a wide range of apps in your community, thereby bringing you revenue.
8. Transactional model
In this app monetization model, each time a user makes a transaction, the app earns revenue. While the method offers scalability, it also enables app developers to estimate the revenue based on the number of active app users. You have stable and reliable metrics at hand to better plan your app revenue model.
9. Mobile marketing automation
You can use mobile marketing automation to encourage users to spend money within your app. It could be anything – booking flight/hotel tickets to making credit card/bill payments.
Mobile marketing automation lets you make the best of multi-channel messaging. You can combine push notifications with email, in-app messages, etc., to create a unified and integrated marketing campaign to target users outside the app.
10. Content marketing
It is a known fact that content is king. You give users quality, informative, and engaging content, and they'll always come to you when they seek value.
By making consistent efforts to up your content strategies and resources, you can attract new customers while retaining existing ones. Given that users find value in meaningful content, good quality content can be a stable revenue source for your app.
Conclusion
When it comes to mobile app monetization, you cannot rely on one or two ways to generate app revenue. It is crucial to incorporate multiple techniques as these in your app monetization strategy. The trick is to create a consistent and productive user experience, track and monitor monetization analytics, roll out timely upgrades, and create a USP for your app.
The future of mobile app monetization lies in combining a data-centric approach with a S.M.A.R.T. business model.
Get stories in your inbox twice a month.
We at Affle Enterprise grasp your business challenges & ideate a personalized user experience to solve complex business problems. Connect with our team at enterprise@affle.com for a quick mobile app development consultation.