Progressive Web Application – How these are Changing the Mobile Landscape?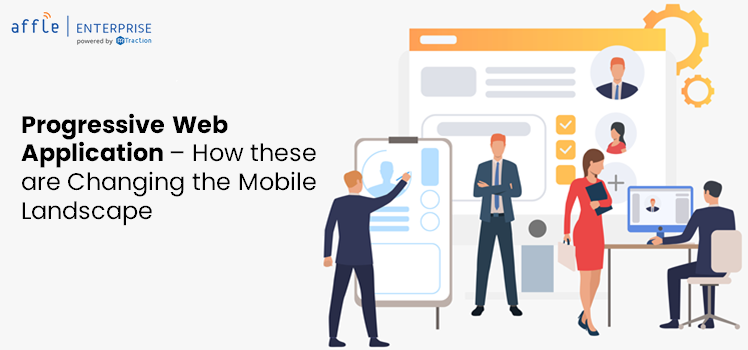 A new debate has started about Progressive Web Application vs. Native Apps. Choosing one over the other is subject to a variety of factors such as business objectives, ease of use, acceptance within the customer base, etc. Nonetheless, Progressive Web Application is a relatively less-preferred concept by medium-sized enterprises and its true advantages are yet to be explored.
According to Statista, The statistic shows the distribution of web application vulnerabilities found globally.
What is a Progressive Web Application(PWA)?
Progressive web apps are mobile applications people download from the web. It functions like a native app that is available on app stores but it requires no installation or periodic updates as it fetches data directly from the website, though it offers navigation and features of a typical native app.
Some perks of progressive web applications include fast-loading regardless of the low connectivity, it stays up-to-date automatically, and its flexibility.
How Progressive Web Applications are Changing the Mobile Experience?
Mobile users spend a majority of their screen time on different types of apps including online purchases. This provided a great business opportunity for app developers but it had started to hinder the efforts of marketers as digital marketing becomes extremely less viable through mobile apps.
Native apps can successfully retain customers but they cannot make a big contribution towards unique users which a website can attain easily. Here is a look at how PWAs are changing the mobile experience.
Installation Not Required
PWA does not require downloading the setup file and installation. Users can directly use it through a small extension file that is available on the website. Installation is not required as it does not require specific permissions such as phonebook details, use of storage space, etc.
The app can be acquired through a QR code scan or a link provided by the website. In addition, users concerned about data security and their personal information can also relax as the app is running directly through the website and it cannot save any type of personal information of the users.
Although progressive web applications run directly from the website, they have an intuitive mobile-like UI that has all the functionality of a native mobile app. They sit on the home screen of the mobile, they send notifications, and they are integrated into device functionalities, similar to a native mobile app.
Features such as customer's personal account information, transaction details, wishlists, etc. are there but without the limitations of a native app such as slow internet connection and delays in fetching the information.
PWA offers enhancements to existing and new websites by allowing users to add the website to their home screens. This is where an enhanced user interface starts as PWAs are great tools for websites that focus on information sharing. The information may include pictures, videos, products, support, social interaction, etc. In addition, focusing on key areas of PWA can help a business improve its user experience.
Some of those aspects are distinctive icons, faster load times, enhanced functionality, optimized speed, and interaction, responsive content, communication with the user, advanced touch implementation, and simple designs.
Since Progressive Web Applications are only extensions of their parent websites, they can be as flexible as the developers want. Developers can add or remove features anytime without launching updates. They only have to change certain algorithms in the extension and the changes become visible the next time users start the app. As a result, people can save a lot of manual work on both the users' and the company's side.
This can be understood clearly through the examples of Background Sync or Offline-First concept. Background sync allows users to read and/or write information offline and update it when the device regains connectivity. On the other hand, the Offline-First feature is developed in a resource-constrained environment. It offers a seamless and consistent UX regardless of the connectivity of the device.
Progressive Web Applications useless internet data than native apps. PWAs do not come in the form of typical setup packages that a user has to download from the app store and install. PWAs do not require periodic updates that are usually launched on a monthly basis. 
This consumes a lot of mobile data as the developers can make changes directly on the website algorithm and the app will automatically fetch the data and changes the UI accordingly. This saves a lot of consumer data that is usually spent on downloading and updating the app.
Cost-Effective and Efficient
PWAs are more efficient and cost-effective than native apps. They are always accessible with no downtime. PWAs do not eat memory space of the device and also use extremely limited internet data. However, this does not eliminate the need for a native app as PWAs cannot incorporate every feature of native apps. Nevertheless, PWAs are still faster, safer, and more connected than native apps.
PWA is going to be the next step in both user engagement and workforce automation. However, this does not mean that there has to be a competition between native apps and progressive web apps. Both have their use cases and it depends entirely on the requirements of the end-users.
Get stories in your inbox twice a month.
We at Affle Enterprise grasp your business challenges & ideate a personalized user experience to solve complex business problems. Connect with our team at enterprise@affle.com for a quick mobile app development consultation.