From Hashtags to Humanization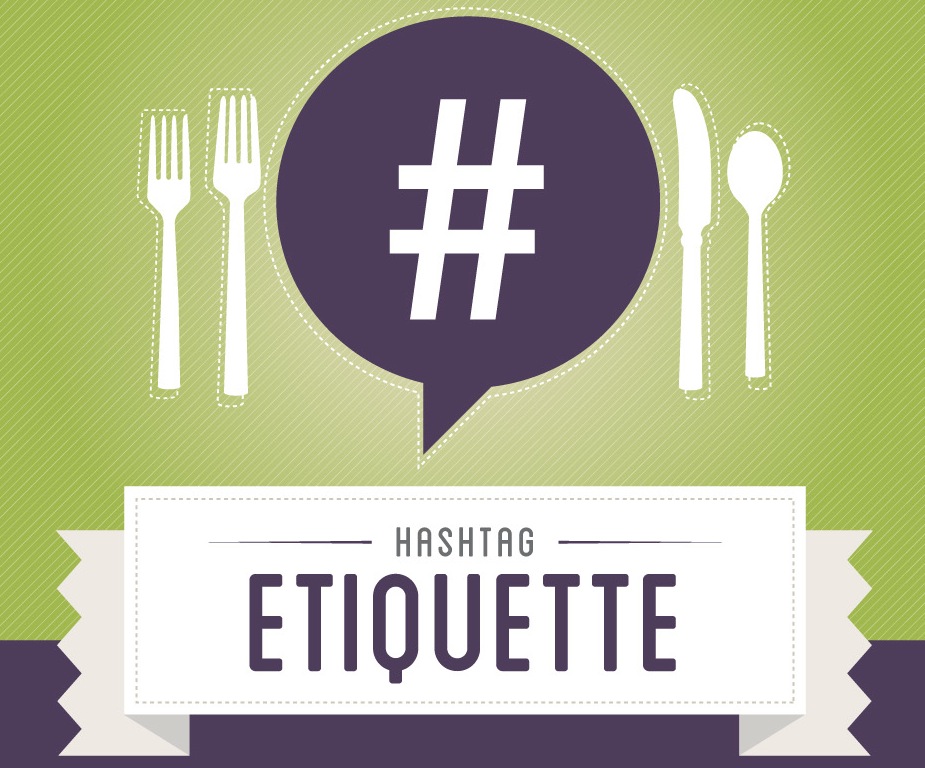 Do you use Hashtags? Hashtags are so prevalent these days. We all see them on Twitter Instagram Pinterest Google+ and nowadays Facebook. Hashtag is a pulse-taker and star-maker. As a marketer, you cannot ignore hashtags. You need to know how to implement these tagged trendy topics strategically. Hashtags can extend your content reach, amplify your brand, improve your SEO, target your market, get reader`s attention, and many more.
If your hashtag trends, that means 'something' today. Social media content has never been captured so perfectly in 140 characters. It sounds simple, but history is junked with hashtag disasters that any brand does not want to repeat.
History of Hashtag:
Unlike other marketing tools, hashtag was not born in some office at Madison Avenue. It was a user-proposed tactic that started with the adoption of grassroots and grown up to be squeezed by mainstream culture. They became very popular on Twitter as they were initially used for "tweet chats". Tweet chats were like open group discussions around any particular topic. The quintessence of "tweet chat" is still relevant in how marketing enthusiasts can use hashtags today.
Chris Messina may have been the first to use #Tag format on twitter, hard to say, but Hashtag has been around us since at least 2003.
Yin and Yang of Hashtags
(YIN) Hashtags allows us to find online timely content in real time. When you search some specific hashtags, you find the most recent, if not instant, results. Those results can be refreshed and updated every second. This is quite different from using keywords on a search engine and gaining some article that could be several years old. Also, for companies, hashtags allow you to track what is being said about your industry and your business.
For eg.Dominoz Pizza encouraged their followers to tweet with #letsdolunch Once no. of tweets reached 85,000+ Dominoz dropped their prices by 50% during 11 AM – 3 PM that day.
(YANG) Hashtags are extending the reach of the posts. They might be useful for professionals, but not necessarily for all the people. From now on, we need to be even more careful about our public posts that come along with hashtags as they reach to really big audience. We should not forget that Facebook is a giant network and posts are turning more public than ever.
Internet may not have rules, but we should at least try to learn some internet etiquettes. Unlike all good things, hashtags have been quickly overused and destroyed by social media enthusiasts who does not understand how to properly flaunt them.
Trending in all the right ways
The trend is very much obvious and predictive: Hashtags are replacing URLs in our marketing strategies for the world's biggest brands.
Some key proof points: In 2012, hashtag used as a 'call-to-action' in just 7% of Super Bowl Ads. By 2014, hashtag used in ads skyrocketed to 58%, with some ads featuring the hashtag on-screen for the entire duration of that Ad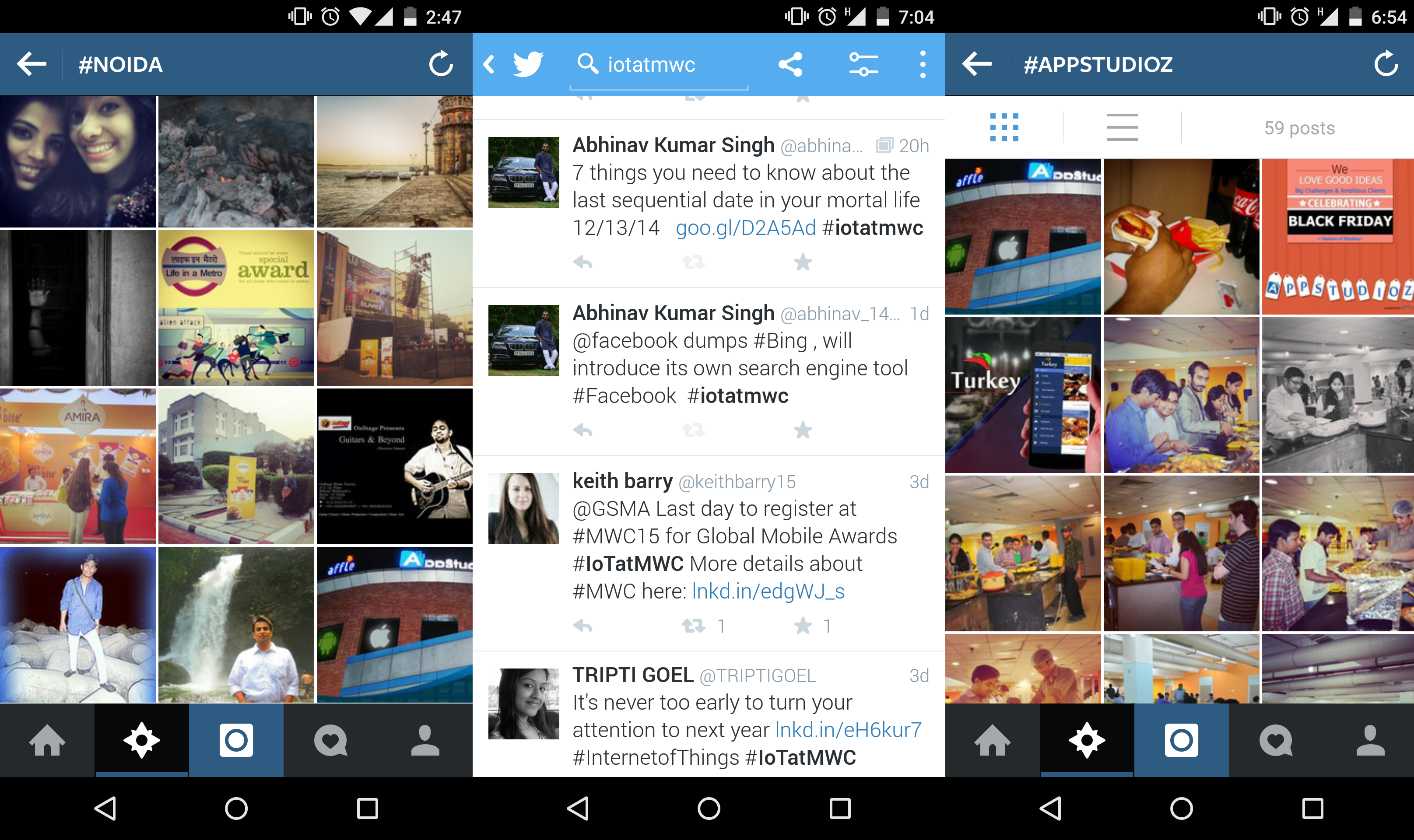 Leverage Hashtags To Enhance Your Brand
1. Seek Business-Specific Discussions
If you seek a more specific discussion, narrow hashtags must be down by topic. #marketing hashtag contain tons of small business-related content, so as #sales. Or take a glance to the #startups or #entrepreneurs hashtag for motivational profiles in the space. So, if you are looking for tips on meeting like-minded business people, try the #networking hashtag, where you will find info on meetups and more connections.
2. Create Your Own Hashtag
Hashtags are indeed a big buzzword around a marketing campaign. Use hashtags for Twitter discussions — invite an industry expert to participate in your discussions followed by your brand's followers. It's a clever way to get readers excited to connect with your hip, amazing brand.
3. Make The Most Of Follow Friday
This trend soon took off with this hashtag #FollowFriday but now has been shortened to #FF Draft a list of experts to follow and squeeze as many social media handles as you can into a single post, with the hashtag #FF However, I suggest you to make a theme — Are these the best foodies to follow? Best Comedians? Journalists? Activists?
We may also use some tracking tools to track hashtags or any keywords like RiteTag , KeyHole, etc.
Key Marketing Strategies
 Don't know where how to start? Try these 3 marketing strategies for Hashtags:
1A. Brand Hashtags
You can create your own brand hashtag. Either your company name, or a punchline that people know (or will know). Use it as your central business tag, that both you – and your customers – can use anytime, and on any social media site. Make sure your brand hashtag stands out.
For eg. If you are a retailer of designer furniture and offering discounts, then use #discountdesigns, but don't use #wegotdiscountdesignsforyou Also, Kitkat uses their tagline as a brand hashtag #HaveABreak and received a lot of authentic images of people enjoying their product.
1B. Campaign Hashtags
Use the eye catchy topic of your current marketing campaign. Make it a word or phrase that must be distinctive to your short- term contest or promotion. Promote your hashtags as to help your customers to interact with you and other customers throughout the duration of your special offer.
For eg. #IWannaGo campaign ran for 3 months March-May 2014. Two grand prizes were given away.This campaign was so successful, Travelocity not just matched the social impressions, Infact they exceeded from 158 million to 200 million subscribers.
Note: Monitor your brand and campaign hashtags to respond to each and every user.
2. Trending Hashtags
When you see a trend related to your business, try to engage. By using a trending tag in your content update, you will potentially attract viewers to a massive audience. Your post can be seen by more than just your Fans and Followers.
For eg. Oreo was one of the first brands to use #SuperBowl #blackout hashtags. Their clever tweet marketing story is still in trend. Oreo also used the trending #FashionWeek hashtag on Twitter, to catch the trend of the London Fashion week.
Note: Target your niche trending hashtags to connect and develop relationships with your targeted market.
3. Content Hashtags
Content hashtags are very common and related to your post content. They improve SEO of your posts. Some of their categories which have proven very useful for branding and promotion are:
Product Hashtags: When you post about your products, put yourself into your customer`s shoes. Use hashtags that both connect your product and market.For Eg.If you are into Mobile Application domain, either IT or Designing company, you may share your product- mobile apps portfolio or any mobility related updates by using #mobileapps #affle #enterprise #iosapp #androidapp hashtags.
Lifestyle Hashtags: People always want to connect with the people who have common enviable lifestyles.To market your brand, think about your demographics' lifestyle and hobbies. For eg. Nike's lifetsyle hashtag #werundirty appealed to their niche community of trail runners.
Event Hashtags: If your business is taking part in some local or international events, tell your social connections about this by including the event hashtag in your post and spread the word. For eg. For an upcoming event, Mobile World Congress (MWC) at Barcelona, Internet of things (IoT such as connected cars, NFC tap-to-go, etc ) will be at the show. So, many people have been using #IoTatMWC hashtag.
Location Hashtags: If you have your locally based business, then you must connect with your local customers. Use specific geo-targeted hashtags to expand your business in your city.For eg. Many IT companies  use location based hashtags like #NY #Noida #ITpark to connect with the locals.
No other social discovery mechanism has this much speed, versatility, and widespread adoption so as "hashtag". It may seem dupe or trendy to some, but Hashtag is a powerful tool that help people to connect around their common interests and goals. We believe every community needs some hashtags.
How come so many B2B brands get hashtags wrong? Why do they #fail? Do you know how to use them strategically? The comments below await.