The first day on the show floor at the 2015 International CES had us in awe. 3D printed furniture, floating speakers and autonomous vehicles reminded us why these four days are the most important days of the year for the most innovative industry on earth.
Take a look at what we found on the show floor yesterday.
Soundwall canvases combine a unique visual and audio experience that's geared towards art and music aficionados.
Soundwall art pieces have hidden built-in speakers behind the canvas that have Wi-Fi capabilities. The art selection varies from original pieces to historic photographs,
and each one includes unique audio additions from the artist themselves. Currently, there's a limited Bruce Springsteen print that features an exclusive audio interview from the photographer who took the photo, as well as a playlist of The Boss that he curated himself.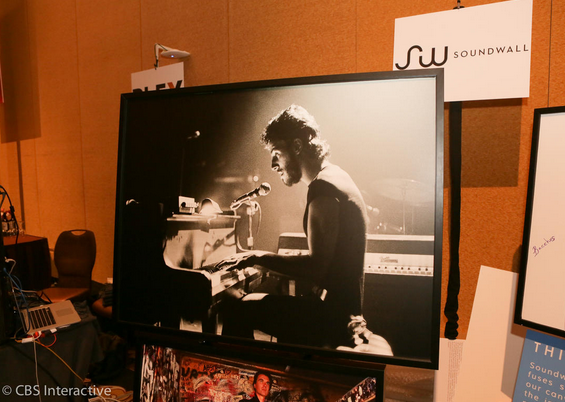 Devialet Phantom
A creator of arguably some of the most beautiful sound gear in the world, Devialet brings its high-end technology into a single, omnidirectional wireless speaker, that yes, looks like the Death Star.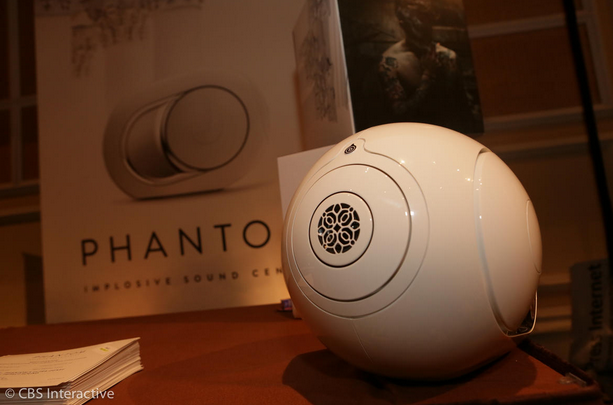 Kube
Bluetooth speaker that will also cool your food and drink – is the result of a collaboration between Polk Audio and Thomas & Darden, and ir might just be the ultimate party accessory.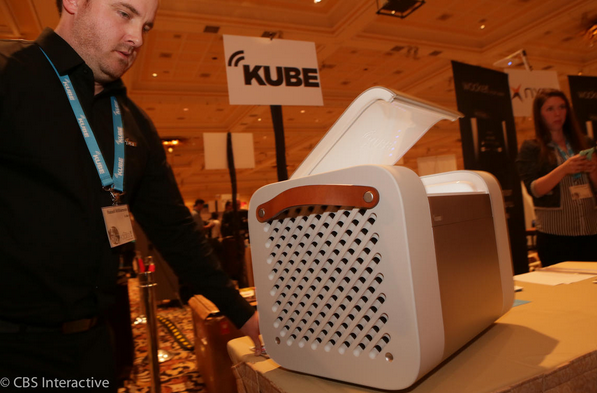 Lantronix Zano
Fresh from its ridiculously successful Kickstarter campaign, the palm-sized quadcopter is controlled with your smartphone and can "avoid obstacles, hold its position and know exactly where it is in conjunction with your smart device." Until somebody swats it like a bug and it goes down.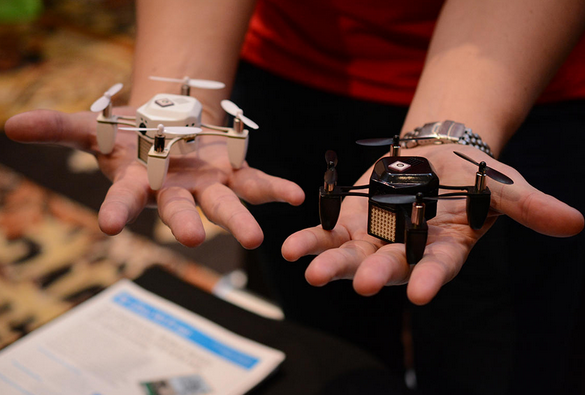 Misfit Swarovski Shine
Swarovski's blinged-out fitness trackers now make the shiny work for them. The new line of products incorporate big crystals from Misfit that store solar energy to power the devices.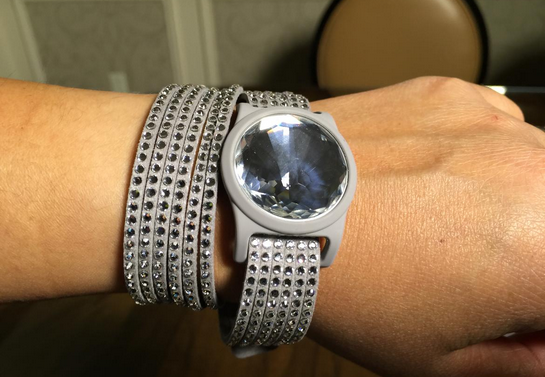 Razer OSVR
Razer pairs its virtual-reality goggles with a $200 open-source developer's kit to let you hack together applications compatible with Oculus DK2-level dev kits and software, as well as any experimental VR software in Linux and Android, too. Not the prettiest of gadgetry, but the future usually starts out like an awkward teenager before we start seeing swans.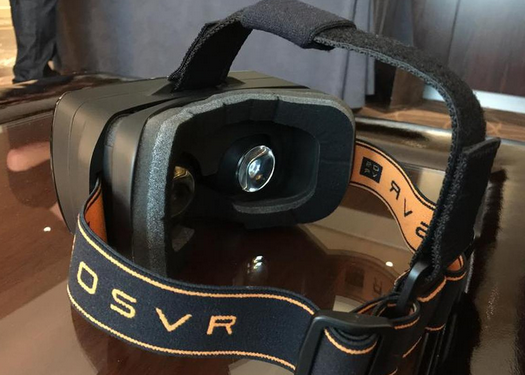 Ring
This isn't the first we're hearing of Ring. Logbar, the company behind the product,
raised more than $880,000
last spring via Kickstarter. The company admits that the first try wasn't perfect. It was too big, for starters: The only rings larger go to the winners of the Super Bowl. Also, it was made from zinc, which, it turns out, interfered with the signals it sent to your phone.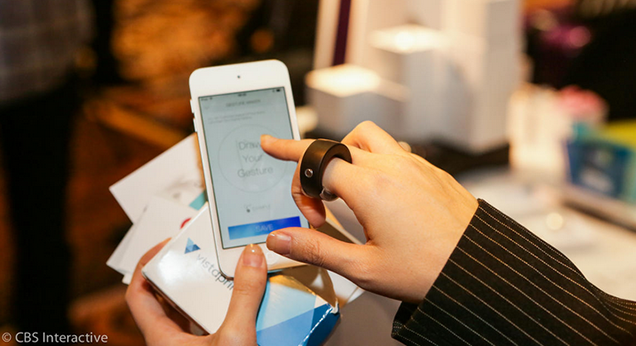 Netatmo Welcome
Netatmo brought a new camera to CES 2015 and it'll recognize everyone who enters your house.If you're prone to losing track of people in your house, this little device uses face recognition to detect and alert you to people in view.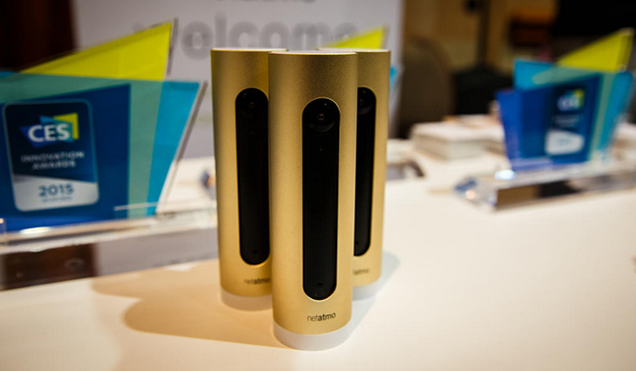 Hearnotes
These earbuds forgo Bluetooth connections in favor of a dongle and the company's Kleer technology. They deliver completely wire-free listening that it claims has superior quality to Bluetooth solutions.
Pacif-i
It looks just like a normal pacifier, but the Pacif-i smart pacifier measures your baby's temperature so you can better manage your child's health.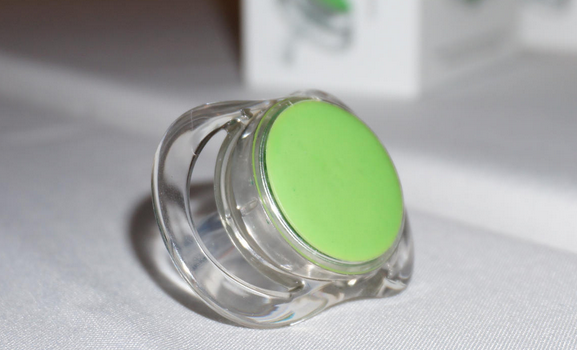 Petcube
Ameliorate separation anxiety — yours or your pet's — with the Petcube, a monitoring camera that streams video to your phone and lets you communicate with your lonely or misbehaving animals. It came out of a wildly popular Kickstarter and finally began shipping in December.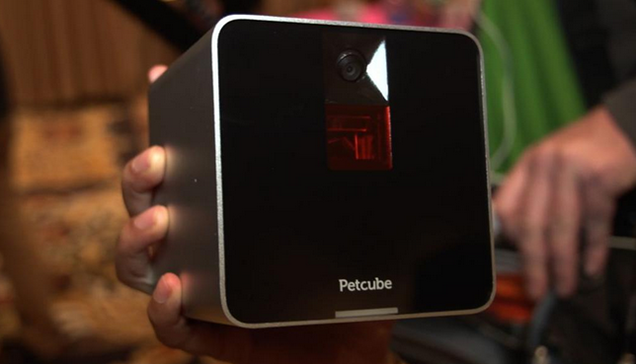 Polaroid Zip
Following on the popularity of Fujifilm's Instax printer, Polaroid's Zip mobile printer takes advantage of its Zink (zero-ink) technology to generate 2×3-inch prints straight from your phone or tablet.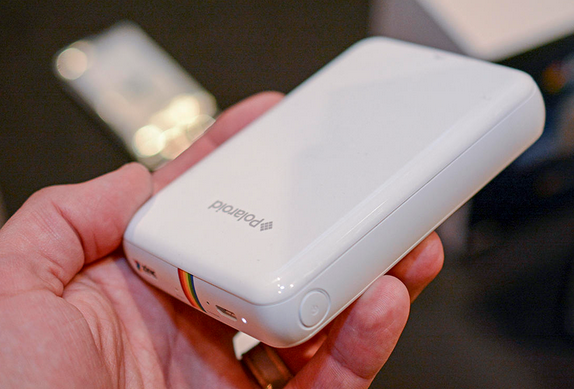 Hocoma Valedo
The Hocoma Valedo comes to the rescue with a pair of wearables to monitor your lower-back health and run you through exercises to help improve it.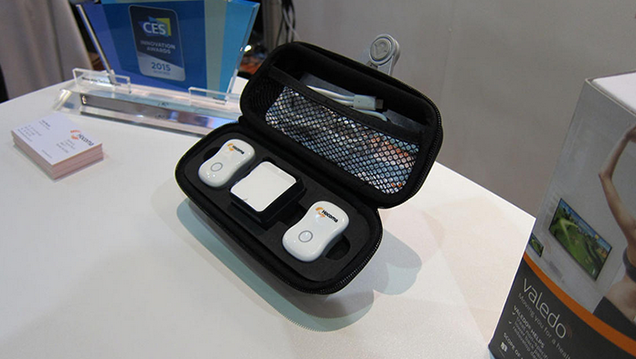 Fuel3D Scanify
A handheld point-and-shoot 3D scanner, the Scanify can scan an object in less than a second. It'll cost you, though: $1,490 (roughly £950 or AUD $1,820).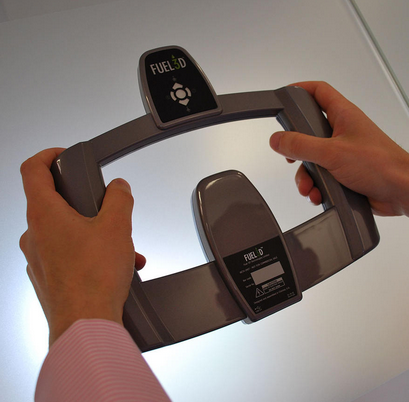 Motorola Scout 5000
It's almost like a Petcube on four legs: the Scout 5000 is a GPS collar that streams video back to your phone or tablet, as well letting you befuddle your pet with disembodied voice commands.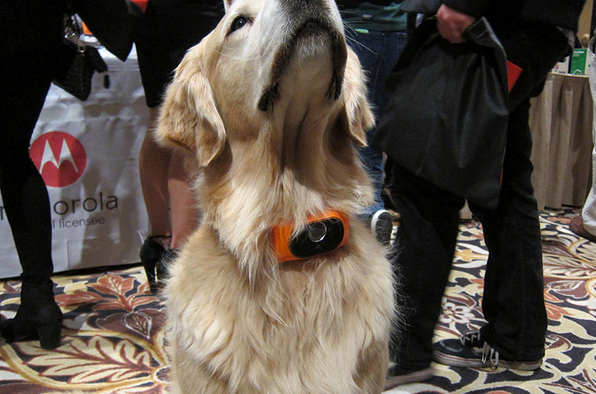 Glagla Digitsole
It isn't the only rechargeable heated insole, but it's probably the most connected. The Digitsole recharges via USB and does double-duty as an activity tracker via Bluetooth.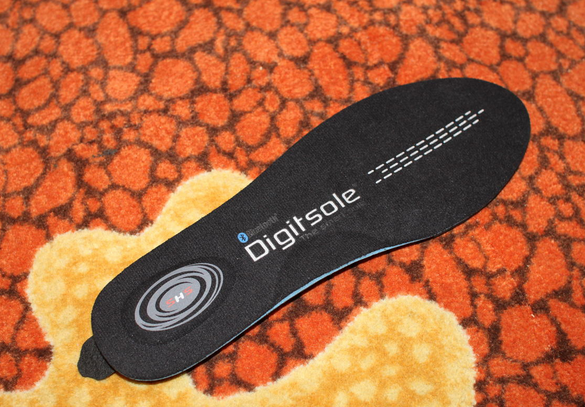 Ampl SmartBackpack
Ampl ups the ante for battery backpacks by supporting swappable backup batteries. That's in addition to its built-in 5,000 mAh battery, which can charge anything from a smartphone to a laptop.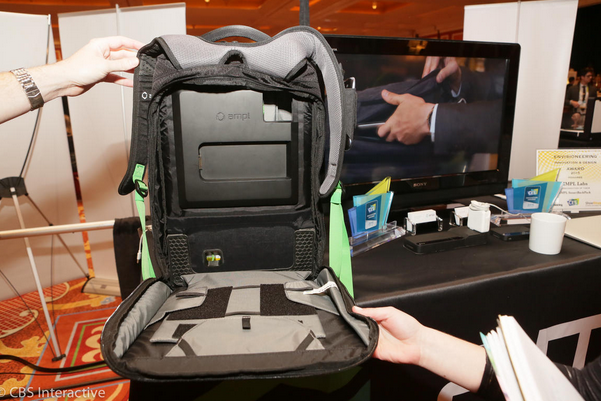 Sony Smartglass Attach
The Sony Smartglass Attach is a new idea from Sony (surprisingly) to bring augmented reality to your run.
Well, in theory the piece can attach to any pair of glasses and could be used to improve any activity with info near your pupil, but the first iteration is designed for sport and running seems to be the main use.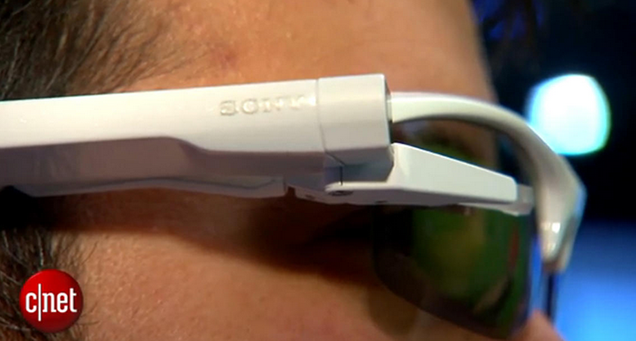 [slideshare id=43353257&doc=ces2015ppt2-150109060521-conversion-gate02]
Sources: www.cnet.com, www.cesweb.org
To know more about the event….
Get stories in your inbox twice a month.
Stay tuned with Affle AppStudioz