How are On-demand Mobile Apps Transforming Businesses?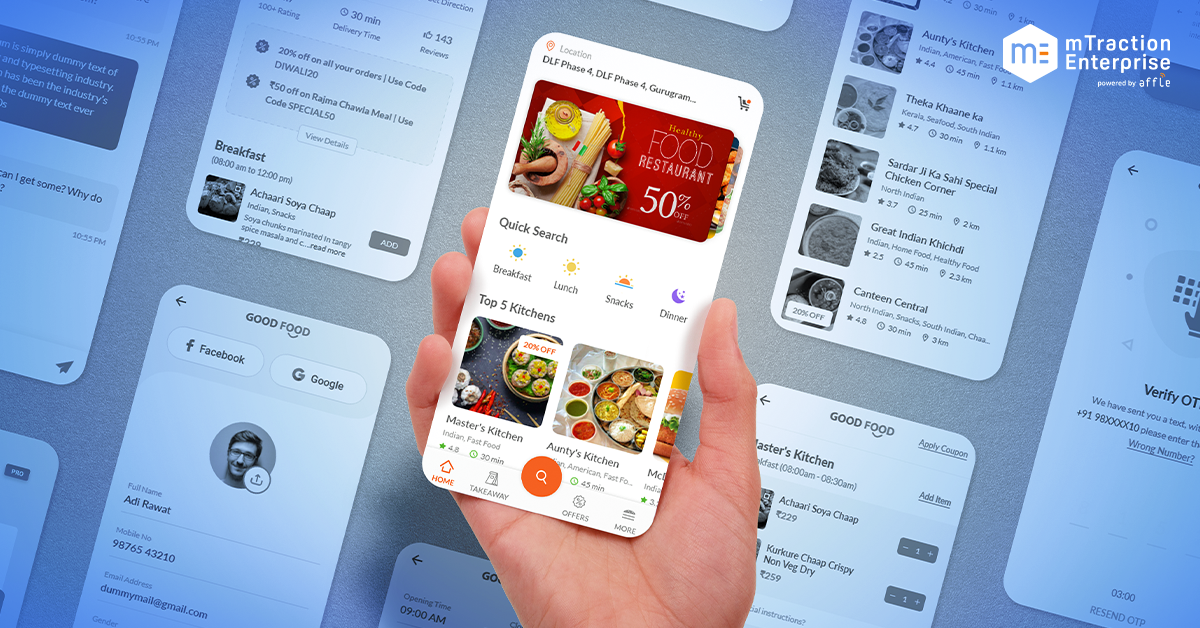 What is an on-demand app?

On-demand Mobile Apps create a bridge between customer and business. It allows users to browse and access a variety of products and services with a couple of clicks and strives to deliver it in minutes on their doorsteps. On-demand mobile applications help users to deal with their day-to-day problems like standing in a queue in a grocery shop, finding a cab, carrying cash, etc. The idea of on-demand mobile app development revolves around addressing the user's pain points and aims to deliver services in no time. Since on-demand apps enable the instant delivery, they also known as On-demand Delivery Apps, 
On-demand delivery apps are creating a major impact on almost every industry. It is hard to imagine a business domain that is untouched by on-demand mobile app services. Quick access to a wider range of products & services, secure payment transactions, and door-to-door delivery are some of the main reasons behind the massive popularity of the on-demand application. In less than a decade, industries have witnessed major changes and a new way of business operations. The new-normal approach of operating businesses has disrupted everything we have ever seen. With the massive success of hefty brands like Uber, Urban Company, Airbnb, Swiggy, etc, the on-demand business model has gained massive traction. 
Since there has been a surge in on-demand app development in various fields like food delivery, courier service,  grocery delivery, tour & travel, etc., it won't be wrong to state that apps on demand have simplified the life of every individual in numerous ways. Likewise, it has transformed the fundamental concepts of economics and introduced obvious ways to handle on-demand dispatch systems. According to Statista, US consumers are spending $57.6 billion in the on-demand economy to cater to 22.4 million users annually.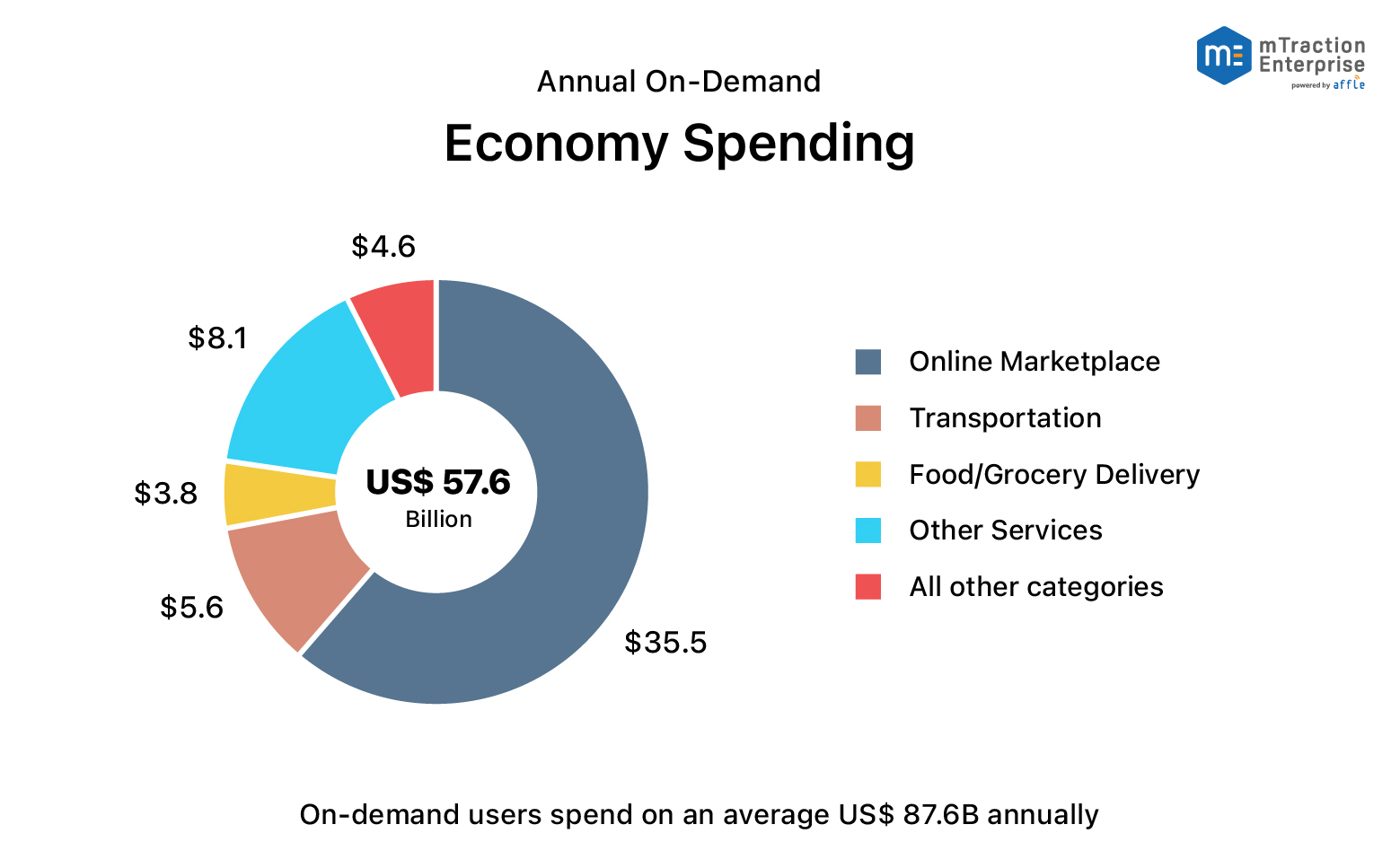 Industries that are Driving the On-demand App Economy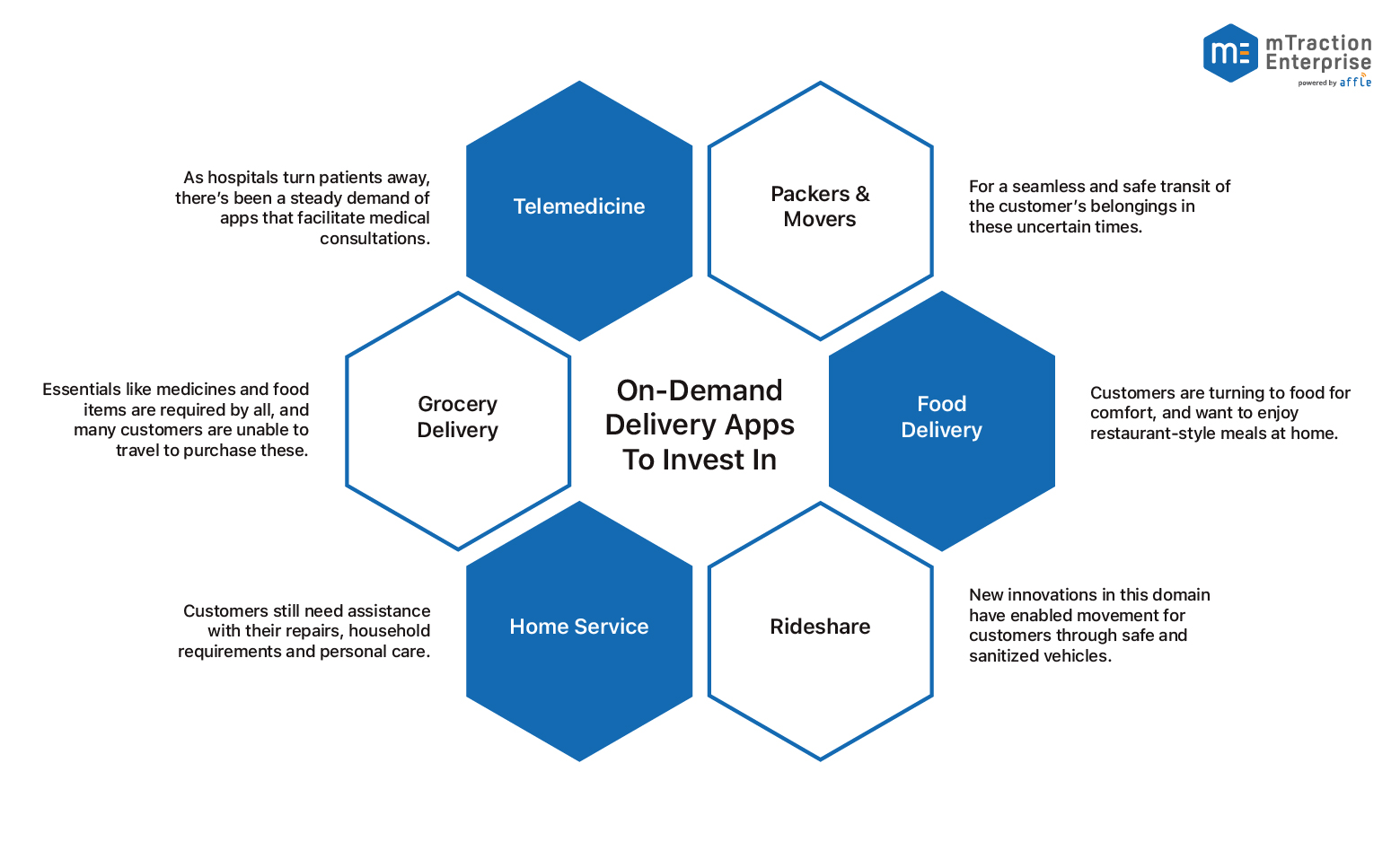 Retail and Online Marketplace
Retail and online marketplaces have been moving to on-demand services at a rapid pace. The traditional approach of operating a retail business was a hustle for entrepreneurs. Business owners face challenges like higher time consumption, cheaper rates, unavailability for products, slower and inadequate processes. The integration of retail business and on-demand delivery apps have simplified the online marketplace businesses by maintaining standard security measures.

Modern retailers are required to make some vital changes and put more emphasis on making their online customer experience right if they are willing to stay ahead of their competitors. Retailers are strongly recommended to reinvent themselves and follow innovative approaches to deliver a convenience-driven experience. An online marketplace mobile application is the one right solution to meet online business goals and achieve new heights of success in the marketplace.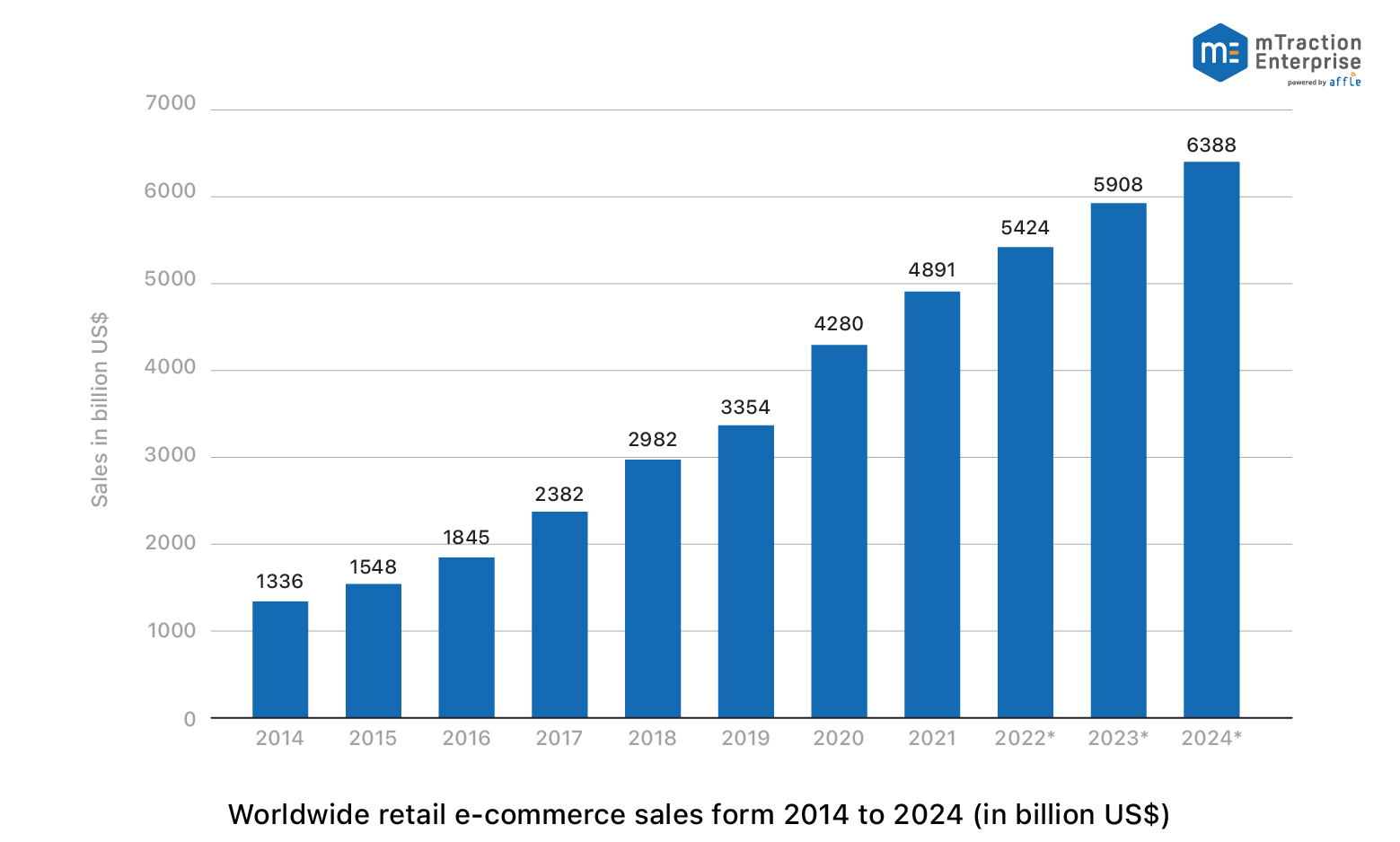 Healthcare
The topmost business area that was in dire need of on-demand delivery applications is the healthcare industry. Earlier, patients were required to follow a chaotic process to book an appointment. On the other hand, doctors and medical practitioners have to manage the bulk of files to keep track of patients' health reports and medical documents. Such complexities have raised the idea of healthcare app development for receiving and serving the best healthcare services. Moreover, healthcare mobile apps address emergency medical situations in the best possible way. Healthcare apps are simplifying the life of both doctors and patients and also provides immediate customer support with zero time constraints.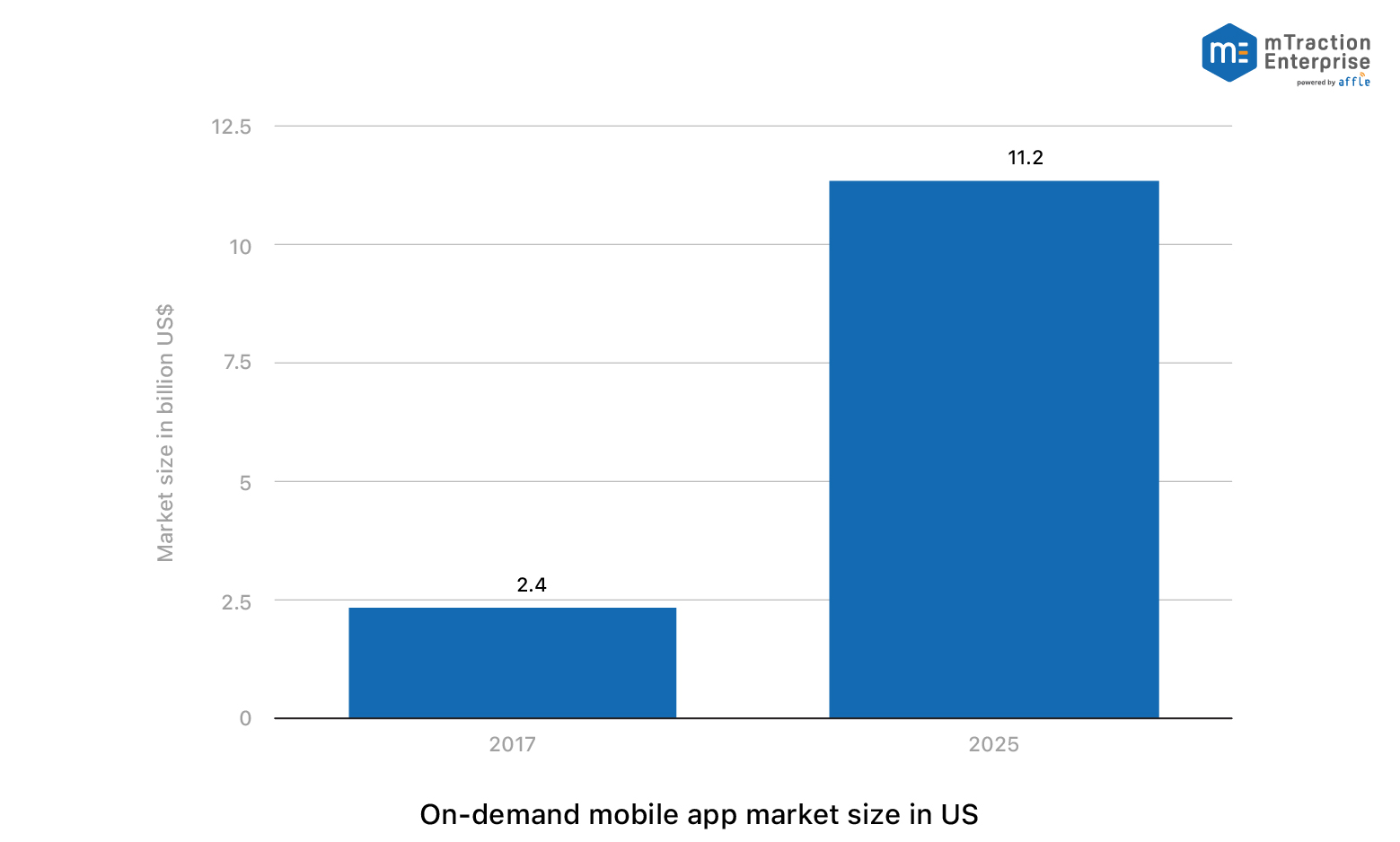 Education
This is yet another industry that contributes to the growth of the on-demand app market. Traditionally, the education services were restricted to universities, schools, libraries, and other coaching institutions. Due to this, ruralites who want to learn something new or cover the courses for which they have missed classes become tough. Also, organizing exams by maintaining standard security was pretty hectic.

With the consolidation of the on-demand mobile app and education industry, it has become easy to learn anything, anywhere, anytime. The eLearning platforms have eliminated the demographic and time barriers. Learners can get their choice of study materials at their fingertips. Due to this, the global online education market is predicted to reach from USD 187.877 Bn to USD 319.167 Bn between 2019 to 2025 at a CAGR of 9.23%.
Travel and Tourism
The global pandemic shook the economics across the globe by disrupting the lives of every individual in unimaginable ways. While the battle against deadly coronavirus is still going on, industries are struggling to reemerge and rebuild from this crisis. Like other industries, travel, tourism, and hospitality are probably the worst affected businesses by COVID outbreak. 
Tech innovation plays a crucial role in repairing and streamlining contactless travel by ensuring high-security standards. When window bookings have become outdated, the online booking app helps users to accommodate easy booking, planning holiday tours, route mapping, and much more. Tour and travel industry is reaching another level to engage with potential customers and explore new business opportunities.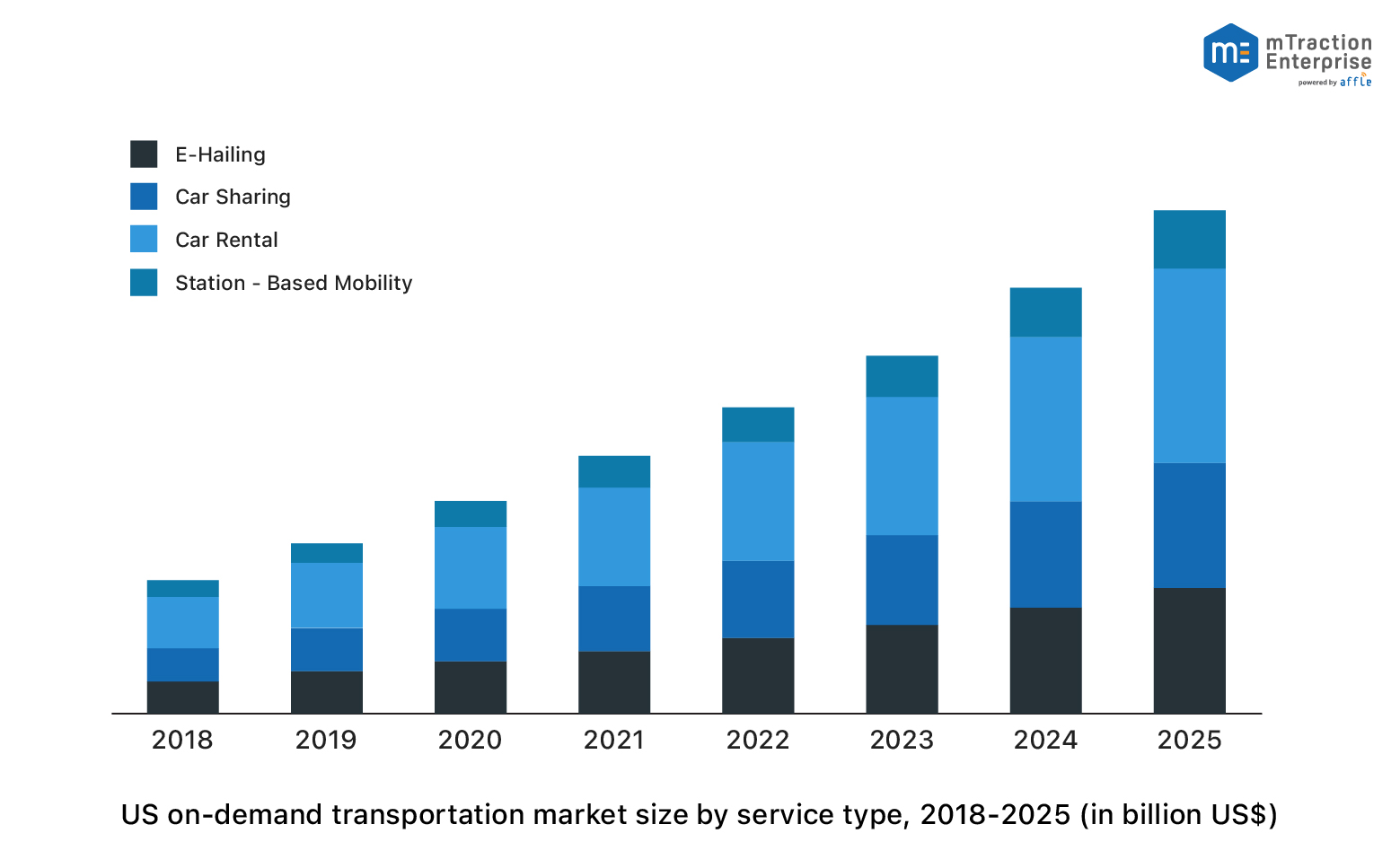 Food Delivery
The finite working hours, hustle in cash on eateries, inventory management, spatial analytics, location detection, efficient delivery are some of the key reasons that pushed food business owners to opt for on-demand food-delivery apps. The concepts of on-demand delivery apps in this business segment have helped consumers order their favorite meals at their fingertips. It has provided better business opportunities to restaurant owners, online food service providers focusing on Cloud Kitchen concepts to sell their products, promote business offers, and connect with wider audiences that ultimately leads to maximize ROI.
Why On-Demand Apps Have Gained Massive Popularity Amid Pandemic?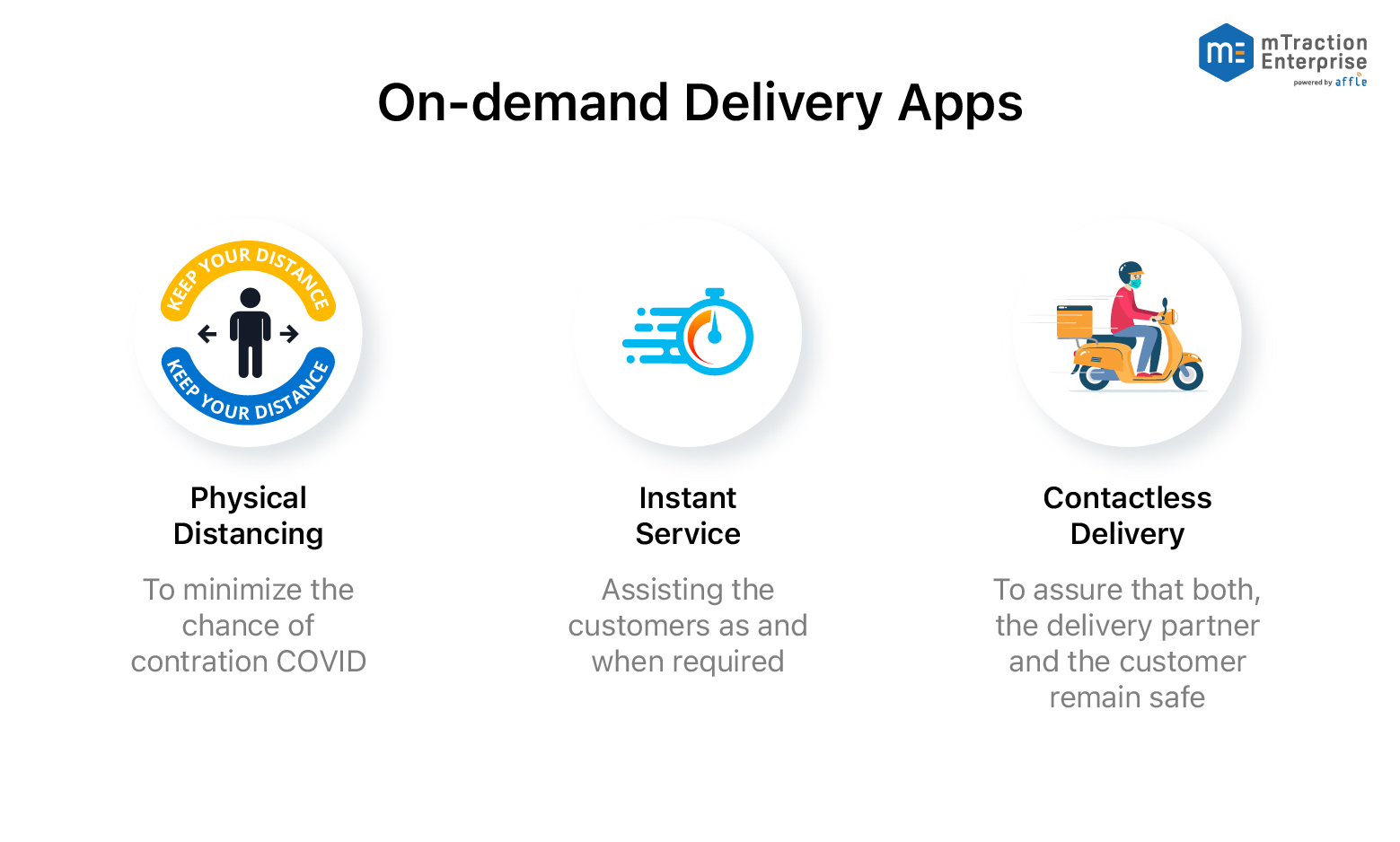 Convenience and necessity are two factors that drive forces in on-demand delivery apps. During the COVID outbreak, people were more concerned about safety and security. On-demand mobile apps have become a proven medium to serve essential products and services on the doorstep. 
Rich-Featured
With the development of online marketplace apps like TaskRabbit, entrepreneurs started helping their users maintain physical distance and other new guidelines released by the government on a global scale. 
Contactless Delivery

The new-normal norms have forced everybody to keep a physical distance. The contactless delivery option has become a prominent approach to deliver excellent customer experience by ensuring no-contact delivery.
Instant Service
It is pretty easy for shoppers to visit their nearby store and buy essential products. The on-demand services simplify the buyer's journey and give them easy accessibility of their day-to-day essentials. The apps are based on the standard protocols to meet the user requirements promptly.

Advance Features to Incorporate in On-demand App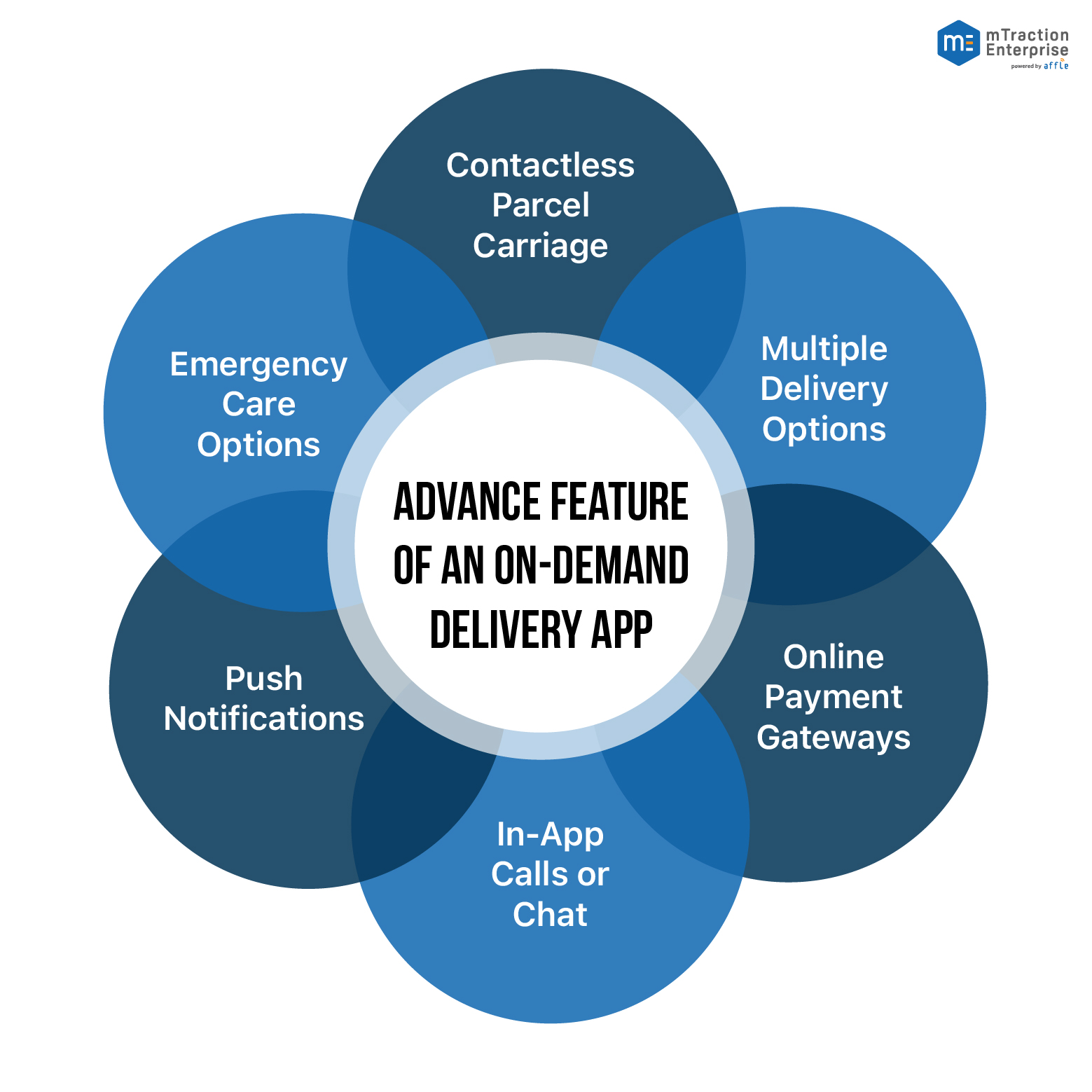 Contactless Parcel Carriage
Contactless delivery is one of the major concerns that you should focus on. Being a responsible vendor you need to emphasize that the parcel is in a safe stage during the transit process. This feature is best to ensure standard quality measures and prevent consumers from direct contact.
Multiple Delivery Options
If we talk about the business giant like Amazon, it allows its consumers to get their parcel delivered on their doorstep wherever they want. Whether it's a guard room or the top floor of their hotel room customers can get their parcel delivery anywhere they want.  Hence it is vital to give multiple delivery options to ensure complete customer satisfaction and convenience.
Online Payment Gateways
Do you think contactless delivery makes an app completely useful without adding secure payment gateways? Ensure that you are not missing out on any vital payment gateways that your audiences may prefer to choose. It is strongly recommended to integrate a secure and robust payment mechanism into your on-demand mobile application so that users can make secure and quick payment transactions.
In-App Calls or Chat
Adding this feature in your on-demand delivery application leads to customer satisfaction and security. This feature enables customer service in no time. Customers can stay connected with the delivery person via chat or call options. The in-app calls and chat establish quick connectivity among vendors and consumers.
Push Notifications
This feature keeps users notified about their order and delivery updates. This ultimately leads to enhanced user engagement and experiences. This not only enhances the customer experience but also contributes to increasing retention rates and revenue.
Emergency Care Options
If your delivery person is not following the professional guidelines, safety, and security regulations in a proper way then how will the customer raise the complaint to the concerned authorities? This increases the necessity to add emergency care options in your mobile application that allows users to place their queries or complaints related to order and services within seconds.
What Are The Cost-Driving Factors of On-Demand App Development?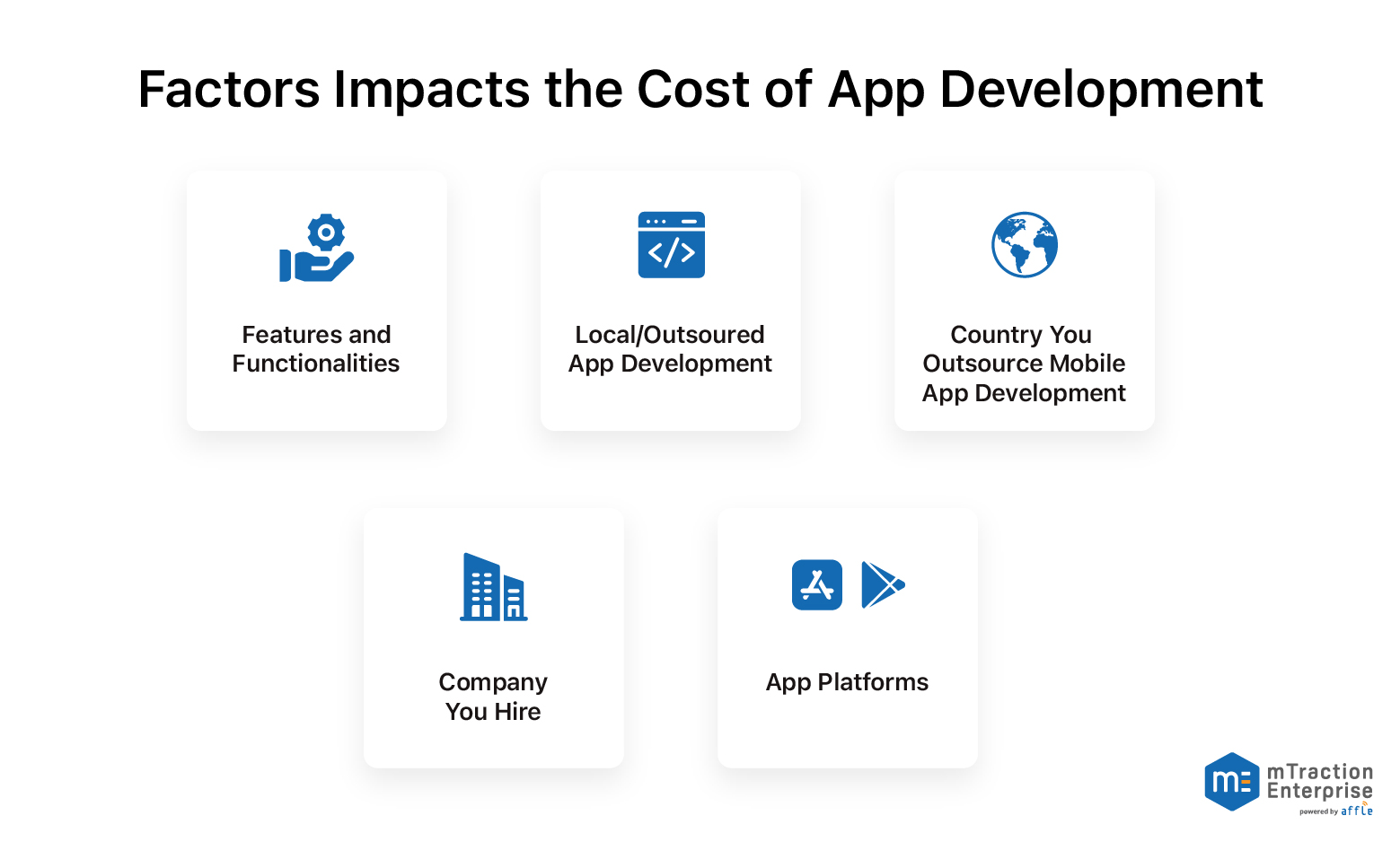 From wireframing, designing, development to maintenance, there are multiple factors that influence the overall cost of mobile app development. Those who are familiar with the whole app development process helps you to know the proper budget estimation rather than just spreading false information. Below are the factors that come under consideration while app development cost estimation.
Features for the Launch
Features are one of the biggest cost influencing factors. From developing an app with a basic version to creating its advanced version, different tech stack, tools and technologies are used that impacts the cost. Depending upon your project requirements the cost will vary accordingly.
Mobile App Development Platform
Entrepreneurs have a choice between Android and iOS app development platform. The one-time subscription fee is applicable on the Android play store, where iOS asks for a repeating subscription fee. Both the platforms are worth investing for on-demand app development as each one possesses a different set of features and functionalities. 
Your App Development Partner
The mobile app development company you hire for your project will ask you to pay as per their service and product charges. Different vendors charge differently for their services. Also, the cost depends upon the services you avail for a particular time.
Your Outsourcing Destination
If you want to outsource the mobile app development to another country then it will be the biggest cost influencing factor. As per the stats of different countries, the cost of hiring app development agencies will differ accordingly.
Conclusion!
Let's make a right business decision by focusing on the required aspects of the app deployment journey. There is no comeback from Google Play Store or App Store where users evaluate your app. Make your on-demand app be the right tool for your business that boost customer engagement and ROI. We at mTraction Enterprise are known for our excellence and for developing on-time right solutions. You can avail mobile app development services from our company and let your product be completed with tech experts. We are a leading mobile app development company that helps businesses from designing to deployment of their dream mobile app solution. 
Get stories in your inbox twice a month.