How Wearables are Revolutionizing Wearable Apps?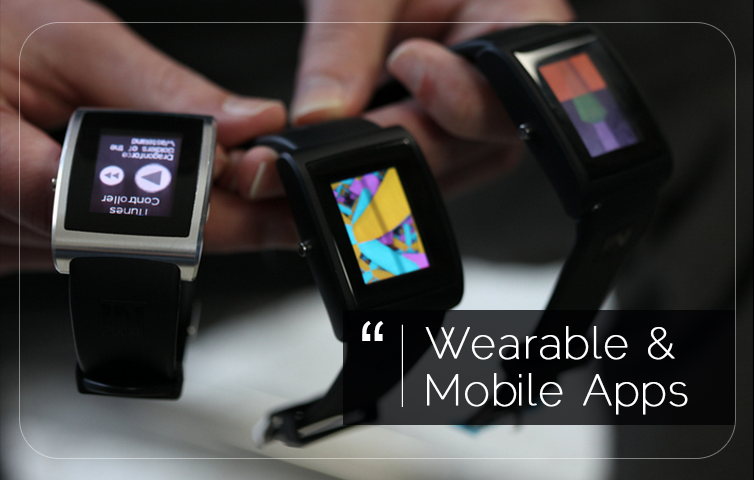 Is it a fad? Is it a trend or Is it a revolution? is what the Wearable  and Wearable Apps industry has got us asking !
The Christmas of 2015 saw massive downloads of the Fitbit app, So much that it was the most downloaded app of the day!
All these people downloading the app meant that Fitbits were one of the most prominent gifting ideas.
The wearables have made a huge dent on the technology scene since the release of the Google Glass prototypes in 2014. Everyone wants a piece of these futuristic devices. The Apple watch made waves for its neo-age design and functions, and the fitbits caught everyone's attention as one of the most affordable wearable technology.
For the fashion conscious, brands like Sony are coming up with sleek and stylish watches like the Wena (an acronym for Wear Electronics Naturally) . If they get ample resources to build the product soon at First Flight, their crowd funded platform, Wearable technology will meta-morph into Wearable fashion technology.
Why are we so excited about Wearables ? Because…  Wearable Apps!
The present and the future of the app industry is being influenced by these new devices. With the technology having connecting apps for smartphones, it has become a must for mobile app developers and mobile app developing companies to be aware of the developments.
With new devices come the new hardware , new chips and processors , new memory limitations and the challenge of connecting new interfaces .With these changes there comes adaptation in user behaviour and vice versa.
The developers are looking to make still lighter versions of the smartphone apps that we are so used to. Connectivity is another complicated feature to watch out for, NFC, Bluetooth, Wi-fi ,all of these put together into a small device tied around your wrist or patched on to you(who knows? in the coming days!) .
A lot of thought and concern on infusing wearables and apps went into developing and designing in our labs. Our clients wanted to connect and track wearable data to the popular wearable devices. One of our health and fitness applications JoGo has a use case that imports data from the Fitbit apps and uses it to track fitness and fitness reward points for their users.
Get stories in your inbox twice a month.
It's been long that the design experts optimized for flat touch screens. With responsive design going big, apps that were devised for the web or the phone became interchangeable. Now that we have smaller screens and varied shapes, UI as we know it isn't going to be the same ever.
Which means that the app developers and the app designers are all geared up for this massive change, at least at Affle Enterprise we are !
Tell us more about your expectations from the wearable's revolution in the coming years in the comments section.