Clutch Names mTraction Enterprise among the Top 1000 Global Companies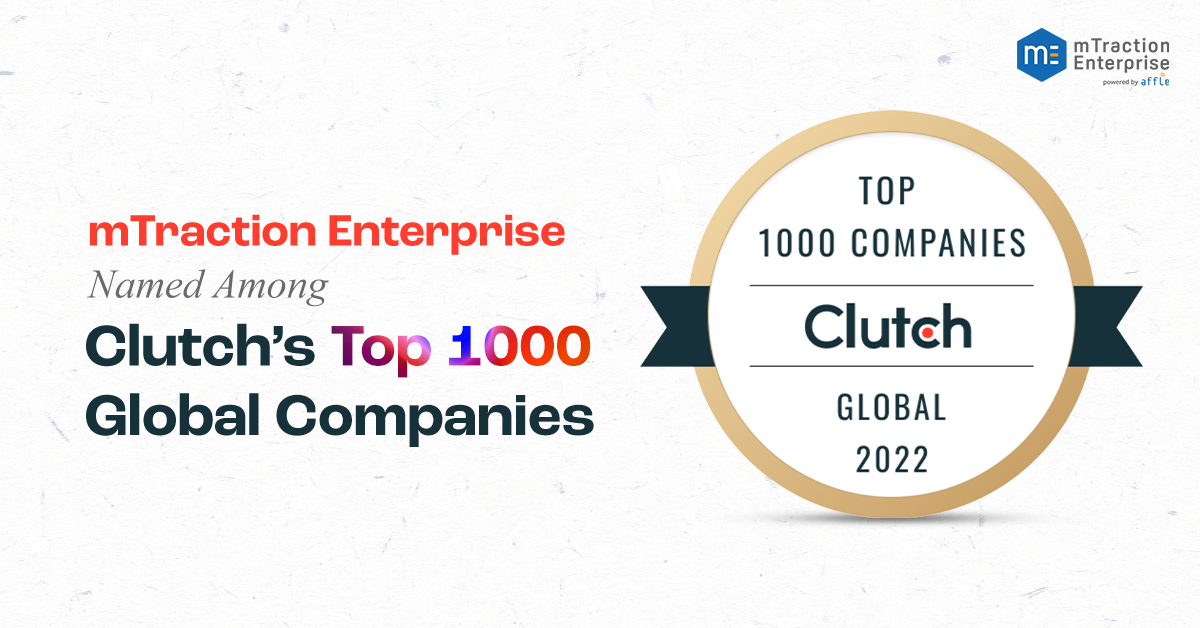 We are proud to announce that Clutch has named mTraction Enterprise as one of their platform's Top 1000 Global Companies. Clutch is a market research firm located in the heart of Washington DC, committed to helping small, mid-market, and enterprise businesses identify and connect with the right service providers they need to achieve their goals.
The Clutch 1000 award highlights the highest-ranking global firms across industries. This award recognizes companies' commitment to building their expertise, providing the best service, and producing high-quality client results. These firms meet their methodology's standards of excellence and can be trusted by potential buyers & customers to excel at the new projects they undertake.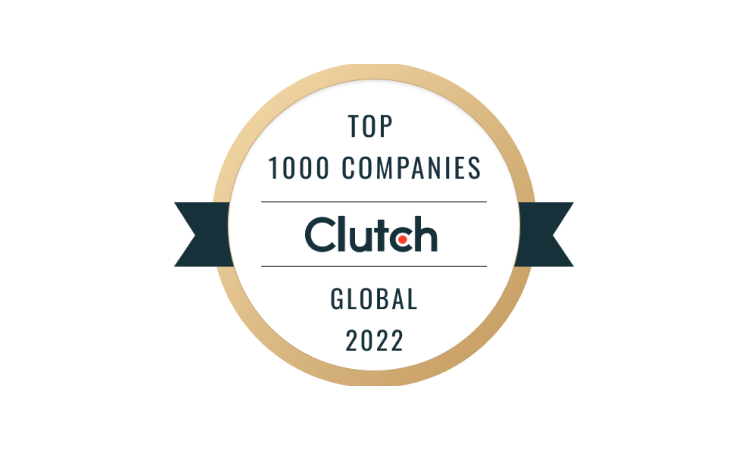 At mTraction Enterprise, we are honored to be named as one of the Top 1000 Companies globally! Since the beginning, our vision has been to develop & provide client-centric digital solutions and services that help businesses compete in the digital realm.
Today, even with a new milestone added to our journey, we are still committed to putting in the required efforts to bring forth innovative and result-driven digital transformation solutions for global businesses.
We want to extend our heartfelt thanks to the Clutch team for this outstanding award! This award reflects the hard work and dedication we've put in and the great relationships we've built over the years. We feel delighted to have this title to our name!
Ending the year feeling inspired
Receiving this incredible award as a token of appreciation for the constant effort our entire team puts in throughout the year and being able to share this amazing news with all our clients, partners, and team members– this is the best year-end gift we could have asked for. We are proud and excited to celebrate this new feather on our hat with all of you! This is probably one of the highlights of our year and a great way to close out a successful 2022!
Get stories in your inbox twice a month.
Do you have a business idea? Let our experts turn the ideas into reality and help you create your success story! Get in touch with our team today.