A Complete Guide to Develop a Fintech Mobile App for iOS and Android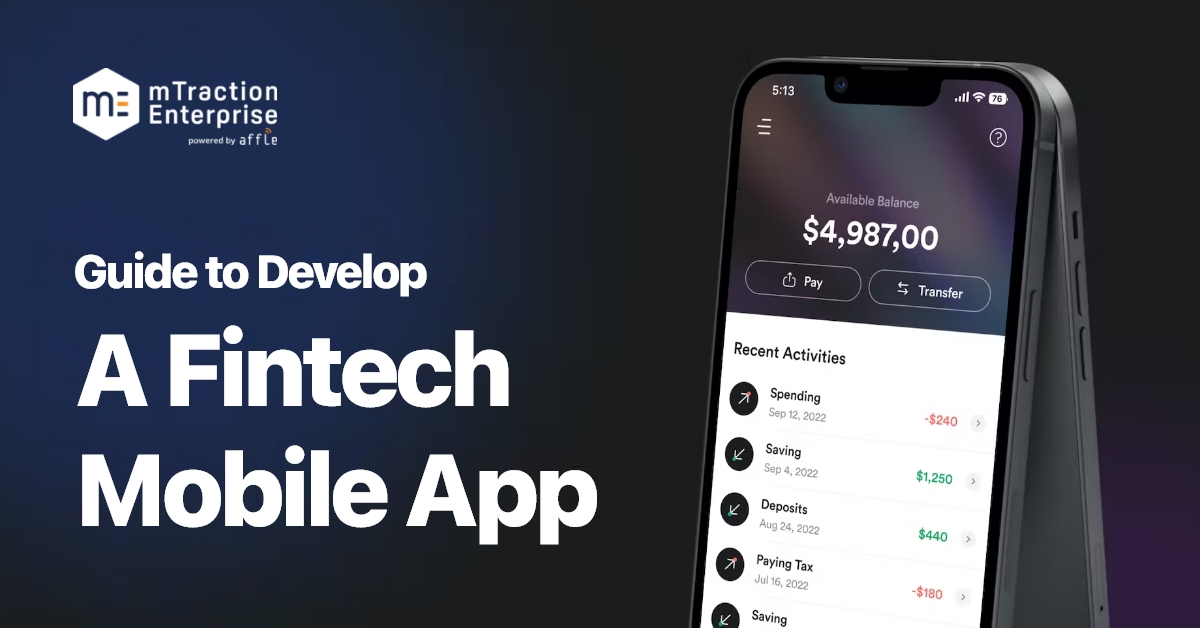 What is Fintech?
Financial Technology (Fintech) strives to improve and facilitate the delivery and utilization of online financial services. It aids businesses, enterprises, banks, and other associations in overseeing their financial operations using technology and algorithms that can be operated on smartphones or computers.
Fintech came into presence in the 21st Century, and initially, it was specified to back-end systems utilized by selected financial institutions. The idea has now switched to more customer-centric solutions. It now encloses a variety of sectors like education, retail banking and asset administration, the stock market, and more. This is the ideal time for companies that want to invest in the fintech market, as the global financial technology market is predicted to evolve and acquire a market worth about $324 billion by 2027.
FinTech is a more savvy, efficient, convenient, and speedy way to carry out financial transactions as compared to traditional banks. That's why most enterprises favor fintech mobile app development, as it enables in-time governance by providing swiftness. FinTech is an automated approach and, thus, does not involve human efforts. This creates room for a high level of specialization.
A FinTech company can be both elegant and prompt at the same time. Although it delivers much other usefulness, one of the primary benefits is efficiency and time management. Since there are no hidden costs, customers and businesses find fintech services economical compared to traditional banking options. That is why your enterprise must invest in fintech mobile apps.
Types of Fintech Apps:
Mobile banking apps allow customers to set and make transactions via smartphone easily. Traditional banks are compelled to furnish mobile banking options to their users as people prefer cashing in online through a smartphone rather than visiting in person. Moreover, with fintech mobile app development, banks can publicize their services and add extra revenue.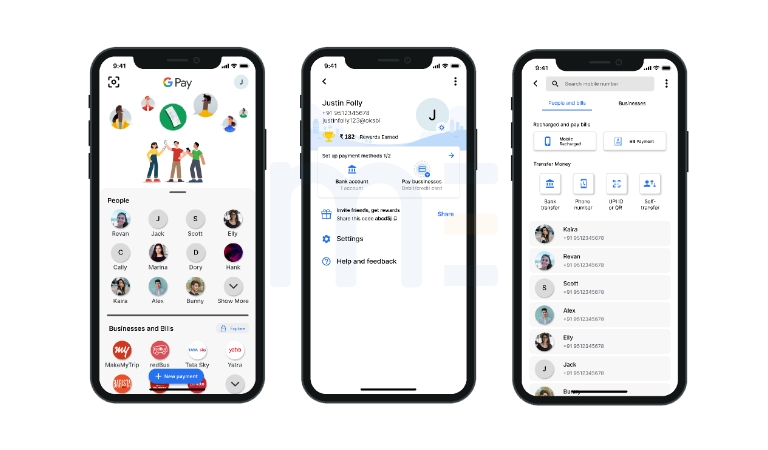 It is an app that authorizes you to make payments through mobile devices nonetheless of the bank. The fintech mobile apps help users to make payments and transfer money securely. You can take Paypal, GooglePay & Phonepey as excellent instances of payment apps.
Wealth and Investment App –
This app helps its users make investments like buying stocks by just sitting at their homes. These apps will also make recommendations concerning investment-based possibilities to their users. Stock trading apps like Grow and Robinhood will be the ideal example.
Personal Finance or Budgeting App –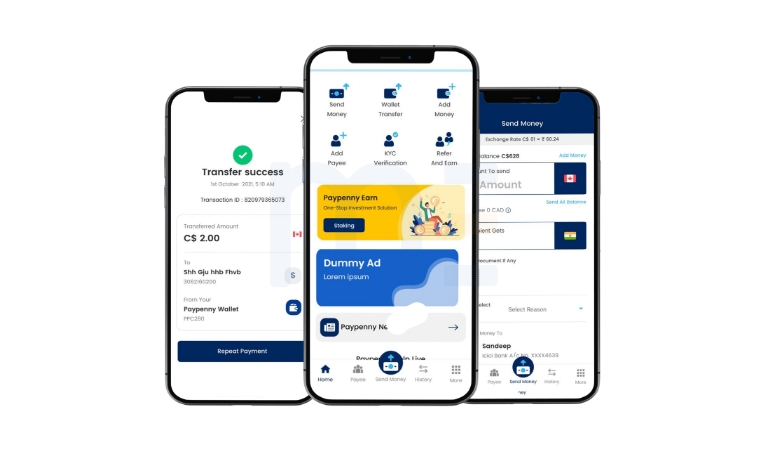 Personal finance apps will aid the user by nourishing a detailed view of their spending. Managing expenditures is evolving very troublesome to bear these days. Well, a personal finance app is the finest resolution for this problem.
Via an insurance app, a consumer can assert his insurance through a mobile app without approaching any agent. This app makes the insurance strategy by optimizing the dealings between the customer and insurance companies. AI and machine learning technologies are widely utilized in insurance apps.
Lending apps reduce plenty of work in the lending process and make it quick. Users can get their loans by delivering the required details via the lending application. Logging into a loan lending app makes it effortless for borrowers to track their online borrowing. With perfect user experience, these apps make it uncomplicated for the user to check how much debt is unpaid, the amount borrowed, and the upcoming payment dates.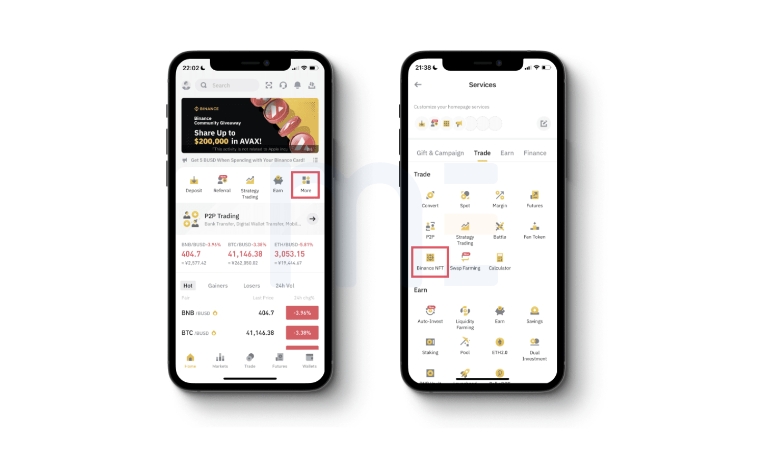 Like other fintech mobile apps, this cryptocurrency app permits users to subsidize, pay, maintain a wallet, etc. But the only discrepancy is cryptocurrency apps function with only cryptocurrencies.
7 Steps to Build a Fintech App for Android or iOS Platform: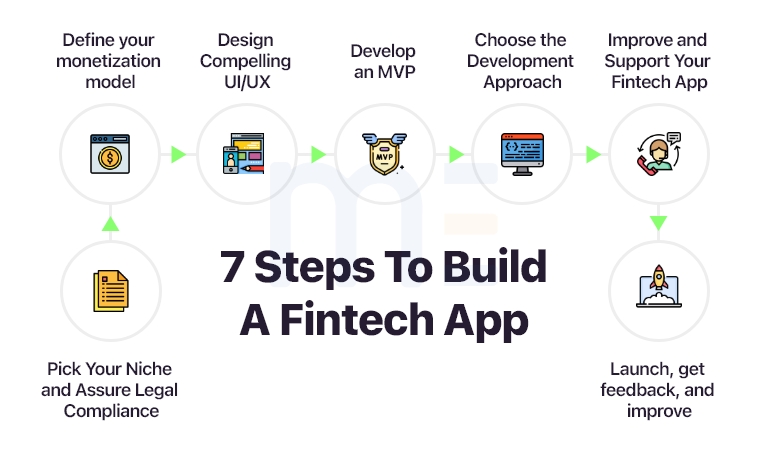 Pick Your Niche & Assure Legal Compliance –
If you're considering creating a fintech mobile app, the foremost step is choosing your niche. You could concentrate on diverse areas, from payments to funding to personal finance. Once you've settled on your niche, it's vital to ensure you comply with all the applicable regulations.
Define Your Monetization Model –
To earn money from your app, you'll monetize it. There are rare ways to do this, but the most familiar is through in-app purchases. You can also propose subscriptions, advertising, or paid downloads. Whichever method you select, confirm it aligns with your prevalent business model and doesn't estrange your users.
Design Compelling UI/UX –
When it comes to fintech application development, UI/UX is key. Your app's interface should be uncluttered, elegant, and effortless to utilize. The best fintech mobile app has a few things: they're fast, efficient, and protected. Consider these three things when designing your app's UI/UX. Your app's color scheme should be professional yet eye-catching. Font selection is also important; use an uncluttered, sans-serif font for painless readability. Consider utilizing icons and illustrations to add visual appeal and assist users in navigating through your app's interface.
A minimum viable product (MVP) is an initial version of your application with minimum attributes. However, the functionality must be adequate for your users to test the app. Launching an MVP first permits companies to experiment with diverse elements without major expenditures while simultaneously bringing the most prominent bang for their buck. Furthermore, this approach allows for continual adjustments before launching the conclusive product.
Choose the Development Approach –
After creating your vision, you must choose an appropriate technology platform and team structure. The tech stack is directly related to your system's specifications and the project's complexity.
Furthermore, your choice of technology will be based on the following:
App functionality
Scalability and flexibility requirements
Security Standards
Market Timing
Requirements for the load on the system
Platforms (web, native, or hybrid applications);
Improve & Support Your Fintech App –
Fintech mobile app development is not easy. It holds plenty of challenging tasks, devotion, and creativity. The development approach only goes out when your product launch comes around. Maintenance of your application is equally paramount to ensure your application is user-friendly and competitive. Because the fintech industry frequently changes, periodic maintenance tasks are critical to keeping up with the changing technological and user requirements.
Launch, Get Feedback, & Improve –
When you're ready to release your fintech app, get early users' feedback and improve the app. If you're creating budgeting applications, payment apps, inventive insurance applications, or any other financial program, the probability of achieving it in the first go is low. Software development is a very uneven process, so be ready to examine the project repeatedly to make progress and optimize.
What is the Cost of Fintech Mobile App Development?
Well, the app's cost may rely upon the kind of app you choose to develop, the technology stack you select, and the features you need to add to your app. In order to encounter the exact value for an app, get associated with mTraction enterprise, a foremost mobile app development company who are expert in the banking and financial industry by delivering custom fintech solutions to financial organizations like banks, insurance companies, credit unions, and enterprises that strive for digital financial operations.
Conclusion!
On-Demand fintech mobile app development is the future of banking. By showing your customers the ability to access their finances via an app, you can provide comfort and customer service unmatched by traditional banks. To succeed, you must understand the fintech landscape and adapt quickly to market changes. But, if you are willing for the challenge, on-demand fintech app development can be profitable financially and professionally.
Get stories in your inbox twice a month.
We at mTraction Enterprise help companies build futuristic business solutions tailored to their business needs. For your digital banking and online financial services, we can help you develop mobile app solutions that simplify your business operations. With our fintech mobile app development services, we help financial service providers to enhance their customer engagements and maximize their business revenue.