How Much it Costs to Develop a Workforce System?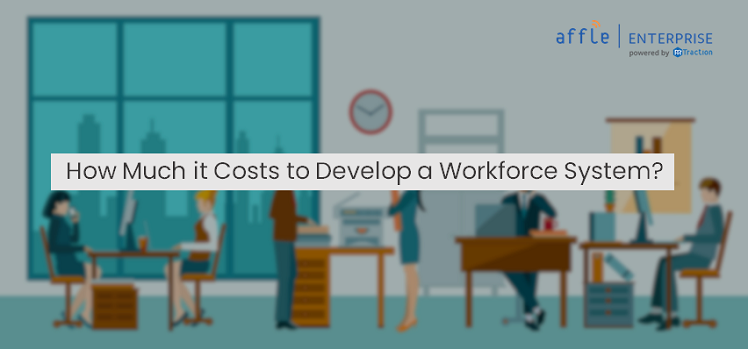 Workplace management solutions come with a wide range of pricing models. This is due to their sophistication and varying capabilities. However, no two workplace systems are the same and they differ on the basis of the industries and their niche requirements. Therefore, it is better to have a structured approach while searching for a competent model.
Here is a codex that will specifically explain the variations in cost to develop workforce systems.
Narrow the Scope of Search:

While looking to implement workforce management software, it is better to opt for a personalized approach and get it developed as per specific business requirements. Here, a company has to narrow down its search by focusing on the factors of the utmost importance. Some of those factors are:
The automation software must be easy to implement.

How the software can improve usability and add value to the company.

Cloud-based solutions are easy to deploy and are scalable. These should be a priority.

The development agency must be research-oriented for a better understanding of their client's business for developing a product that suits their requirements.

The business can also ask for multisite features and accessibility via multiple devices for enhanced convenience.
Gain Useful Insights: Gathering useful insights about the workforce automation system or workplace system is helpful in obtaining a product that is tailor-made for a business' niche requirements. In addition, many developers market their product as web-based and it is imperative that the software is completely distributed as SaaS. In such a supply-based environment, a company needs to ensure that the developers rightly understand the future needs of its clients' industries.
The software also must be easy to implement and use. The employees and/or workers should not face any issues while using and updating the data.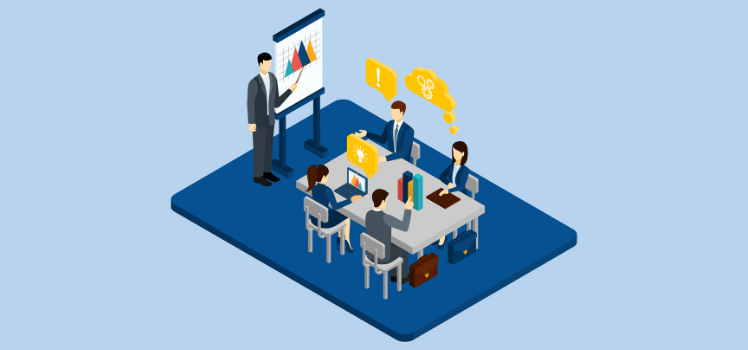 Other features such as information security should be a priority because many software uses and store crucial business information which should not be compromised at any cost. The software must be equipped with the latest security measures such as data encryption and safety checks at various levels for maintaining authenticity.
Diverting focus to the right points is vital in achieving desired results. Businesses should follow a systematic approach to choosing the right pricing models.
However, finding out the cost to develop workforce systems is only one aspect as there are multiple factors that dictate the cost of such a product.
Pricing Models and Cost to Develop Workforce Systems
Pricing models for a workplace system differ due to a variety of factors such as numbers of users, the volume of space, various work points, customizations, upgrades, and soft costs. All of these points are explained here.
Number of Users:

The most important aspect of a workforce system should be to gather accurate data and its effective management. Many developers issue licenses according to the number of users and they charge accordingly. Therefore, it is important to possess correct data about the number of users and validate it repeatedly. This is a deciding factor in terms of cost as more users mean more space and more workload and these will ultimately result in increased costs. Therefore, the company should carefully consider this factor in the overall calculation of cost.
The Volume of Space:

Managing a workspace and managing large, empty spaces are two different aspects. Workplace management software provides value to space by actively tracking its usage. However, managing empty spaces such as common areas and meeting areas is not feasible with management software. A company may end up overpaying because the charges will be determined according to the total square footage in an area.
Consider Workpoints:

A company may reduce its costs by a workplace system's prices are based on actual work points. This way, a business can optimize space and reduce unnecessary work points. As a result, a business can attain a significant reduction in costs.
Customizations and Upgrades:

There may be customization costs as the software must be aligned to specific business objectives. The amount of increase in the cost depends on the type of customization. The same goes for the upgrades and updates as upgrades that introduce new features require additional costs. However, companies can choose to install such upgrades as well.  
Soft Costs:

These are the indirect costs that are inevitable and cannot be eliminated. Soft costs usually include maintenance costs that comprise of service and support costs. Nonetheless, these costs should not be ignored as these are directly related to a company's growth, reputation, its ability to influence and drive business changes.
Get stories in your inbox twice a month.
Finding the right pricing model and determining the true cost to develop a workplace system is a long and comprehensive process and businesses should follow a systematic approach and utilize every possible avenue for the best possible results.
We at Affle Enterprise are enabling thriving startups & giant enterprises to solve complex business challenges through our Chatbot & Mobile app development services. Please get in touch with our team at enterprise@affle.com