Future of How Hospitality Does Business – Enabling AI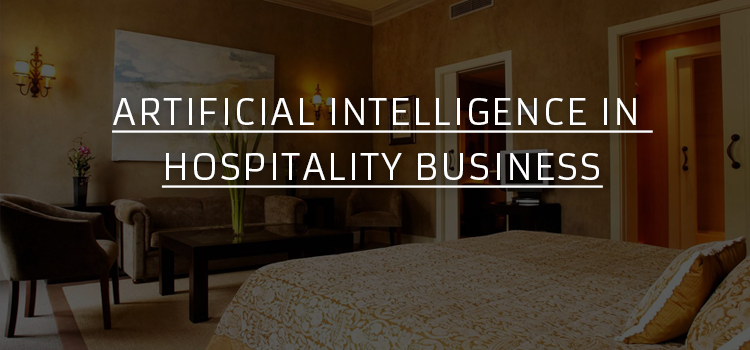 Artificial Intelligence takes a cue from an assortment of diverse fields such as Computer science, Psychology, Linguistics (sentence structure and tagmemics), Philosophy, Neuroscience, and Artificial psychology to name a few. The gist of this concept is the ability of a device to discern a situation or a necessity to give the most conducive result with promptness.
The ultimate sine qua non in hotel marketing strategies and hospitality is creating and proffering top-notch facilities to the guests.
Provisions to making this a reality ensures:
Customer satisfaction
Consequent revisits
Stellar customer reviews, which aids hotel brand endorsements.
The application of artificial intelligence in the field of Hospitality is like a bottomless pit you can mine from. Hotel operators have been pulling up stats on the success rate and inevitable boom and upgrade in business with the assistance of artificial intelligence. As the general population becomes more and more tech-savvy, the needs and expectations snowball into a whole new territory of advanced technology. Providing facilities that are not available in the home spaces of people is the actual essence of hotel marketing and hospitality.
Some of the predictions as well as exigent functions that AI can undertake in the hospitality business, if made mainstream, are as follows:
The proposition of dining recommendations and endeavors
Help create an extensive and all-inclusive itinerary for hotel guests with the adage of accurate recommendations for favorable in-destination activities based on previously compiled data.
Provision to personalize the guest experience by voice-activated AI devices to provide optimal room conditions.
Digital assistants can parlay a long array of objectives as follows:

They can help consolidate a pre-screening test questionnaire for potential employees.
They can help compile and provide accurate training material to rectify behavioral errors observed in employees.
They can scrupulously predict the number of employees that would ensure optimum efficiency during specific timings and events organized.
They can also set up surveys and extort guest feedback in a meticulously organized fashion.

Chatbots are another state-of-the-art AI device that has multifarious functions to credit:

Marketing endorsements on social media with the inclusion of handling compliments as well as complaints professionally
Providing multiple payment options catering to customer convenience
Offering recommendations and making reservations coupled with sharing information promptly.

Equipping the guest rooms with next-gen technology like interactive walls and interactive mirror displays is bound to garner more than a positive response for guests.
Get stories in your inbox twice a month.
Gaining brownie points for innovation and providing out-of-the-box technology that will blow your mind is a strategy that can be brought to life with AI.
One application that is in use in the current case scenario is the diligent compilation of consumer feedback that is analyzed meticulously and the reforms are made based on the stored data. An expansive and all-inclusive survey of guest reviews collected from multifarious hotels and hotel chains gave the conclusion that the above application, when performed by a human being, lacks efficiency.
There are hotels that currently use AI, which includes the Hilton, a Mclean property that has adopted a concierge or a caretaker robot that interacts with the guests to give them basic information on the hotel and its surroundings. Another example is the host service called Edward of the UK-based Edwardian hotel that avails options like extra towels and advance check through text message interaction with the guests.
Guests have given a thumbs up to the use of Artificial Intelligence in the Hospitality business with stats that state that 47% of consumers claiming an improvement and 26% claim a revisit if the hotel proffers AI services. Interactive displays grossed a total of 54% of the innovator's vote.  AI-based promotions on health and dietary needs are a major upside for 45% of consumers with 28% claiming a more frequent visitor.
Affle has rich experience in working on solutions like developing AI-enabled enterprise solutions/Chatbot solutions. Connect us for a quote, drop me a line at enterprise@affle.com