What Is the Metaverse & How It's Transforming Businesses? A Go-To Guide!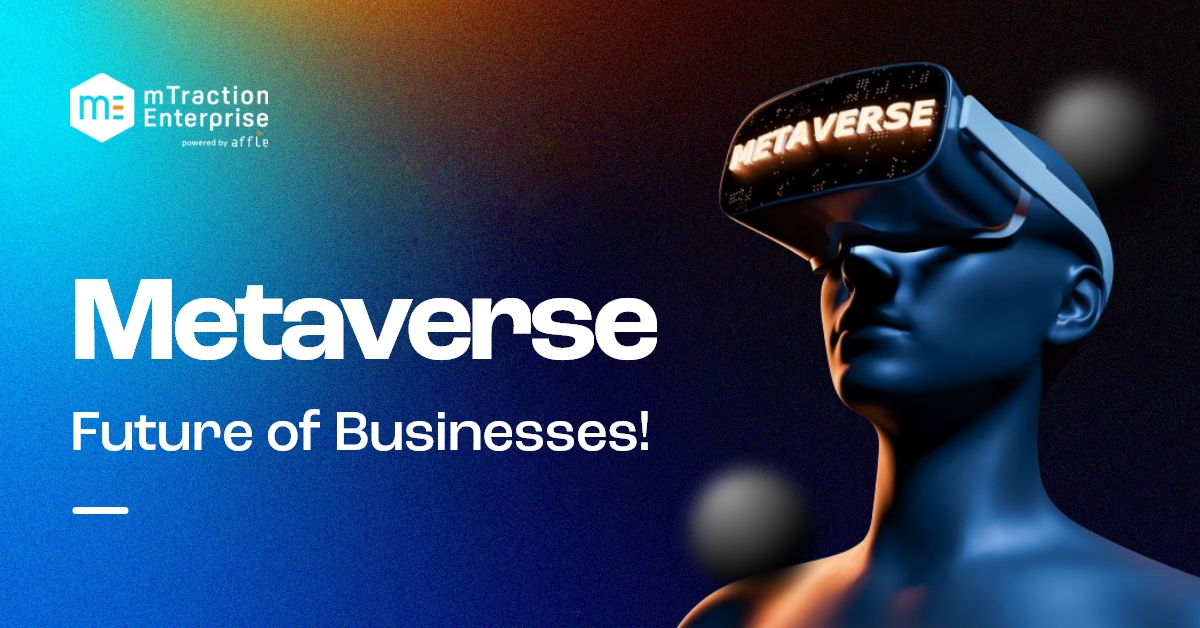 Metaverse has become a buzzword today! Market leaders like Microsoft are capitalizing on it. Now the biggest question is, what is metaverse? Why has it become an overnight sensation? Is it a digital twin of the universe with no limitations? Or it's an umbrella term for Augmented Reality (AR), Virtual Reality (VR) and Mixed Reality (MR)? Most importantly, how is metaverse development reinventing the industries and changing the face of businesses? Let's discuss!
Think about living in a virtual world where you can communicate, shop, and work with others, all from your comfort place. This is what we call metaverse. Since Facebook has rebranded itself as Meta, the vague concept has become a trending topic to discuss. Moreover, it has become important for the industrial revolution. It enables brands to connect with their target audience, as well as with their partners, vendors, and employees in an immersive way.
This renowned technology is primarily focused on establishing social connections by creating a high dimension virtual world for all. The global metaverse market is calculated to reach $1,527.55 billion by 2029 at a CAGR of 47.6%. This growth is attributed to a surge in online gaming, customers' rising preference for online shopping, taking virtual tours of properties, virtual apparel fitting and taking benefits of other digital services.
Why is Metaverse Development Important for your Business?
Metaverse is important for businesses because it offers a unique approach to establishing a virtual relationship with users across the globe. The technology unlocks the potential of the virtual economy to build a real business. Talking about a new era of remote working, metaverse has simplified online business meetings, training sessions, team and task management.
The VR headsets allow colleagues to share the same place for conferences in a completely immersive environment and return back to the real world right after taking off their headsets. Simply put, metaverse allows you to connect with anyone anytime with no location boundaries in a realistic setting. This results in better customer engagements, improved team collaboration, and ease of interaction.
Industries that are Benefitting from Metaverse Development and How?
The benefits offered by metaverse are a clear indication of why industries should quickly adopt this innovation. It won't be wrong to state that metaverse is going to be the future of businesses and the biggest game changer in the digital landscape. Accept it or not, but metaverse is a new world we are slowly heading towards.
While there are many things that are still hidden and unclear as the technology is introducing something new every day, it is hard to commit what your brand should achieve with the technology. So, before your step into the virtual worlds, be clear with your goals and strategy.
Let's have a quick look at how different industries offer immersive customer experience by adopting metaverse.
1. Digital Marketing
Businesses can use metaverse to promote and advertise their brand. The technology offers surprising ways like selling virtual goods for consumers' avatars to use, creating virtual venues, virtual event hosting, in-game advertisements, and many more.
Take an example of Parish Hilton's new year's eve party, which is all set to celebrate in metaverse in 2022. Moreover, the iconic Times Square New Year's eve was held in virtual replication. Such events are big proof that brands should invest in metaverse software development and grab the marketing opportunities to bet on big deals.
2. E-commerce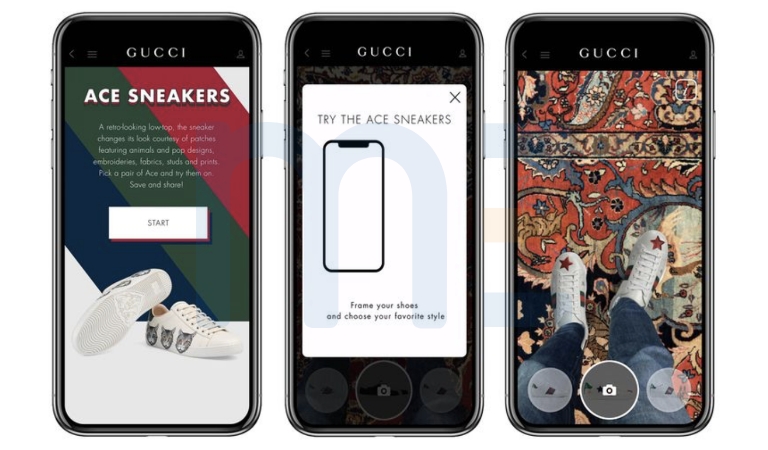 Today, customers deeply look out for sustainability. Using virtual fitting for avatars, taking 360-degree product views to take virtual tours, customers are highly fascinated with the power of Augmented Reality and Virtual Reality. Also, the MR (Mixed Reality) can reduce the cost of creating products that are used as a sample and thrown away later.
Digital products help brands to harness unique customers experience and boost sales. Digital products like cosmetics, furniture, and fashion apparel can be sold in metaverse to unlock new revenue-generating streams. The eCommerce brands are following the latest eCommerce mobile app development trends and incorporating AR, VR and MR into it to enhance customer engagement.
3. Fashion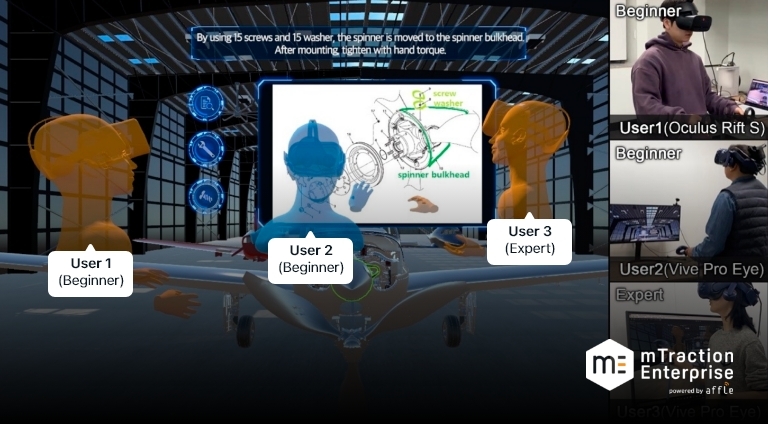 The D2A (Direct-to-Avatar) fashion collection by renowned brands like The North Face and Gucci has already dominated the market. On the other hand, brands like Zara, Adidas, Nike and others are slowly moving toward virtualizing their collections. Moreover, business giants like Louis Vuitton and Balenciaga are leveraging the power of 3D video streaming to engage with customers.
The increasing popularity of VR headsets like Oculus Quest enables brands to introduce their own shopping experience using Virtual Reality. For the fashion industry, the metaverse has become the biggest floor to design a virtual showroom.
4. Tour & Travel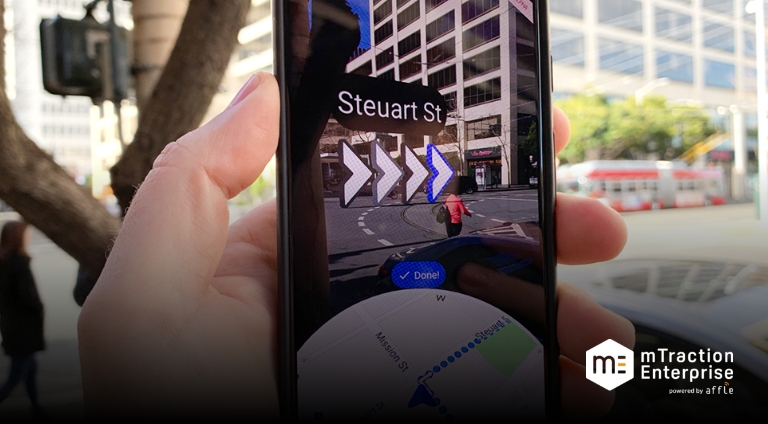 AR VR has completely transformed the way travellers experience their tour, finding locations, destinations, and shortest route of travelling at their fingertips. Virtual tours and itineraries allow voyagers to experience visiting a place without physically visiting it. Whereas, Augmented Reality can be used to offer remarkable experiences at hotels and other locations. In addition, VR gives more inner details and offers more personal touch to the end users.
5. Manufacturing
AR and VR technology is highly adopted by the manufacturing industry and machinery systems that are pretty complex to design. Simulation and modelling tools like Digital Twins and Azure maximize productivity and visibility for stakeholders. At the same time, Augmented Reality can be utilized to establish step-by-step communication. Businesses like Anheuser-Busch (AB) InBev are already leveraging the benefits of AR VR technology to drive operational and commercial growth.
6. Education
The global pandemic has forced many educational institutes to adopt the eLearning model. Students seem to adopt online learning more often while college registration took backstage during COVID-19 scenarios. Students seem to be opting for online learning as well — while college registrations fell through the pandemic.
The digital solutions come into action to deliver online classes, lectures, learning materials in the form of PPT, PDF, and Video, etc. AR and VR have enabled students to do science experiments in fully virtual spaces. Also, 3D simulations have become a proven approach to delivering gamified learning experiences for students.
Capitalizing on metaverse software development has given possibilities to remove geographical barriers between campuses and students. Technology has uniformly re-designed the education system for all types of students irrespective of location and language. Educational institutions are highly recommended to invest in eLearning app development or other digital infrastructure and offer a convenient way of learning.
7. Banking & Finance
Metaverse development has revolutionized the digital transaction landscape. The biggest game player behind this major transformation is Blockchain technology and its decentralized approach to securely storing a large amount of sensitive data. With the rise of the virtual economy, a unique alternative to the financial system is taking birth like digital assets.
Banks and other financial institutions are moving towards the digital financial environment for both businesses and consumers. Banks of America, Citi, BNP Paribas and Band of Kuwait have already started investing in VR training and mobile applications for the ease of customers.
8. Food & Beverages
Take an example of OneCare, which has created a food metaverse or foodverse that tokenizes the chef's signature dishes, NFTs and allows players to claim and collect them. Also, reports by Coca-Cola commit that the bubble jacket has become a part of the first-ever collection of Coca-Cola NFTs, which was auctioned in July 2021.
Such campaigns clearly denote the future innovation of the food and beverage business domain and allow brands to engage with their customer in a whole new way. The blend of AI, AR and VR are the key ingredients to adding customer value by reducing food waste, creating new food trends and more.
9. Healthcare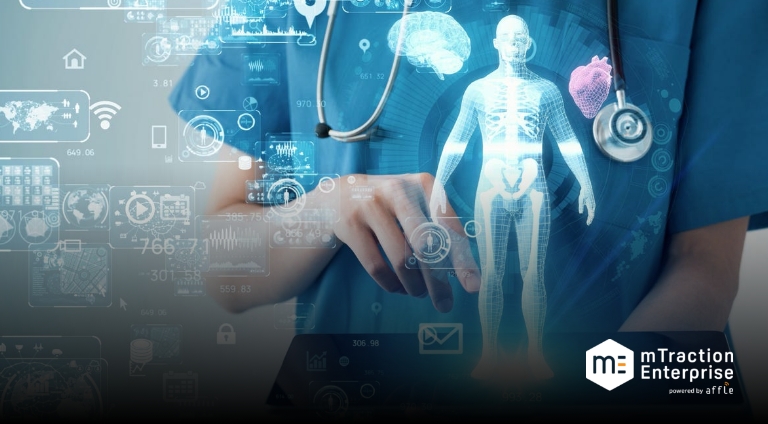 The healthcare industry is not untouched by incorporating AR, VR, MR and AI and exploring versatile ways to connect with audiences. Using a blend of AR, VR, MR and AI, the healthcare industry is exploring ways that it can reach a wider audience.
According to a CNBC report, companies use MR to build medical equipment, surgical tools and assemble these technologies in operation theatres and also WHO is training Coronavirus first responders using smartphones and MR. Moreover, the healthcare industry is utilising these technologies for data collection from CT scans, MRI and visualising patients' anatomy.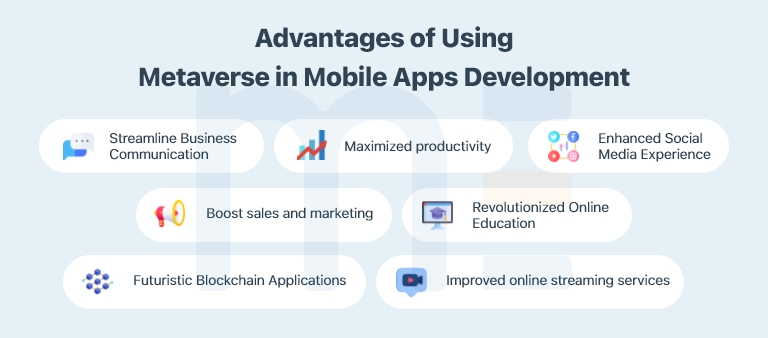 Metaverse is Expected to Bring Massive Business Transformation in the Coming Years.
With every passing year, the metaverse will become a critical part of our day-to-day lives. While initial prototypes of metaverse are still going under experiments for various business domains, it's time for enterprises to take a deep dive and closely extract the actual benefits of the metaverse software development for their business. While we are at the initial stage of metaverse when technology is still developing, it may go more advanced soon. Meanwhile, exploring the existing metaverse solution can help you gain new ideas for future advancements in your business.
How can Affle mE Help you with Metaverse Development Services?
Get stories in your inbox twice a month.
Affle mE is one of the most acclaimed brands providing metaverse development services globally. Our dedicated metaverse developers use state-of-the-art techniques and technologies to develop breathtaking business solutions for diverse indutrsy needs. We follow an agile development approach and focus on creating business-centric solutions that stand at the forefront of the competition.