Current trends in Mobile App Development for 2014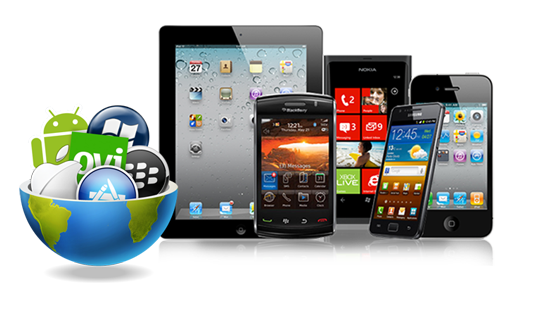 Fueled by advancements in technology, sleeker designs and increased affordability, smartphones in today's world is no longer a simple way to communicate. They have become a vital part of people's life because of the larger use of apps. This has led the Mobile app business to a new level, which has exploded over the past few years. Better technology, better tools, more developers, and better ideas, are contributing to the rapid growth in the industry. And, now it's no surprise that 2014 looks to be an even bigger year for the mobile app business. Here are a few trends to keep an eye on in 2014.
 More OSs to come
iOS and Android are still leading the mobile app industry while Windows and BlackBerry are trailing behind. In 2014, we'll find the growth of new mobile Oss like – Mozilla's mobile Firefox OS, a mobile Ubuntu OS, and Sailfish, a proprietary OS created by former Nokia engineers. Most of these new OSs are aimed at creating smartphones affordable and inexpensive and knock out feature phones entirely. This, in turn, will result in more selling of smartphones, and more people will be able to buy their first smart device than ever before, especially in emerging economies. It is estimated that this change will worsen the fragmentation problem for mobile app developers, which already is a nightmare for them.
 More Processing Power in hand
Apple has won this game by releasing its 5S iPhone, which has a 64-bit processor chip. This release left other phone and chip makers scrambling to catch up to the level that Apple alone has set up. In a bid to compete with Apple, both Qualcomm and Samsung have promised to deliver chips with comparable processing power during 2014. Experts are predicting that in 2014, once Samsung and Qualcomm are successful to deliver this comparable processing power, mobile app developers will have more power to play with when they design apps for new mobile devices.
 Escalated smartphone usage and more apps to come down the pipe 
Experts forecast that in 2014, the number of people using smartphones will be more compared to 2013. It is expected to go up from 5.7 devices per home in 2013 to 6 or more devices per home in 2014. We are already seeing new kinds of mobile devices, wearables such as smart glasses and smartwatches. Due to these upcoming snazzy gadgets, users will be expecting exceptional experiences on every device in 2014. However, before wearable devices start going mainstream, mobile developers will need to be aware of performance issues on each new type of device and screen. Apart from smartphones, people will expect more spectacular apps to come down the pipe this year.
So what's in it for mobile app developers?
According to a survey conducted by Vserv.mobi, almost 47% of the mobile app developers are Indie developers. However, indie mobile developers and smaller companies are facing challenges like multiple mobile platforms coupled with varying end users' preferences and may have trouble keeping up with the ever-increasing fragmentation problem. Another major problem that our mobile app developers are facing is the discoverability of the mobile apps and how to optimize their mobile apps for enough devices. Most importantly, adoption and an increase in a number of downloads are nowadays a nightmare for developers and publishers. Developing a good app is one thing while ensuring its reach and earning downloads is another thing. Majorly, it is because of a lack of promotion. If users do not know that an app exists, there is no chance of getting a high number of downloads. Here are a few tips for making your mobile app more discoverable.
To help cope with the demand, we may also see an increase in partnerships, mergers, and hiring for indie developers and small companies. However, big companies or enterprises will continue to invest heavily in mobile. Apple is expected to fill the gap that BlackBerry has left. Experts are also predicting that enterprise apps also tend to generate way more revenue than consumer apps. This can be a good opportunity for mobile app developers to stake a claim to all that cash on the table, especially for Apple enterprise app developers.
Developers can now focus on serving their user base with fabulous user experiences by using third-party services. And of course, to stay ahead of the competition, app developers will continue to focus on app performance. Mobile app monitoring tools will also play a key role in tracking performances and retaining customers.