What Apple is doing to revolutionise UI design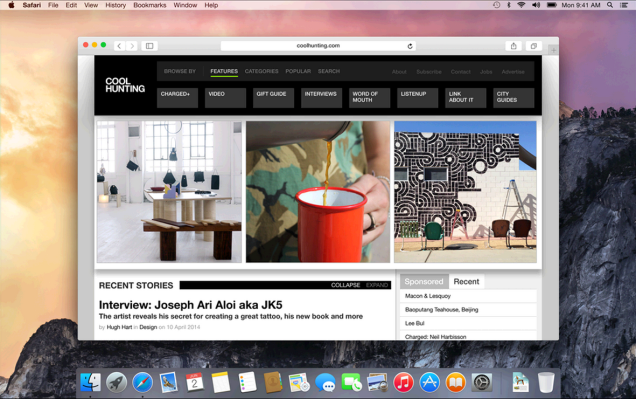 From GUI to UI – Customization and interface are terms that first grab the attention of smartphone users. The advancement in the field of UI since the time when GUI ( graphical user interface) was introduced has kept on progressing and now it is all about the dimensions. We are in an age of HD and 3D where definition and dimension together come into play. In order to appease smartphone users your UI should be pleasing to the eye. Now Apple, the trend-setter in smart phone technology has taken a new move.
What is new with Apple?
With an intention of giving a better and a much flexible UI for Apple lovers iphone6 was launched in the market recently, with a healthy response in the market. So in order to figure out how the transition of UI came in the form of iphone6 and 6s let us make a comparative analysis between iphone5 and iphone6.
iPhone5 (all Models) Display
Retina display

4-inch (diagonal) LED-backlit widescreen Multi – Touch display with IPS technology

1136×640-pixel resolution at 326 ppi

800:1 contrast ratio (typical)

500 cd/m2 max brightness (typical)

Full sRGB standard

Fingerprint-resistant oleophobic coating on front

Support for display of multiple languages and characters simultaneously
Both models:
 500 cd/m2 max brightness (typical)

Full sRGB standard

Dual-domain pixels for wide-angle viewing

Fingerprint-resistant oleophobic coating on front

Support for display of multiple languages and characters simultaneously

Display Zoom

Reachability
Get stories in your inbox twice a month.
From the data above it is quite obvious that Apple has improved the resolution and the dimensions of their existing models in the form of Iphone6 and 6s but the thing that needs to be pondered upon is the fact that how did they manage to create a better interface using iOS7 as the platform. What exactly was the modification or addition in iOS7 that gave Apple the ability to create a better UI that too for a bigger dimension?
Behind the scenes
Everything revolves around the Auto layout concept introduced in iOS7 supported by the display features of the newly introduced iphone6 and 6s. Auto layout has emerged as a handy tool in making the iOS platform much easier to use in terms of customization and designing. You don't need to come under the inefficiency of classic design apps that are existing. You don't have to waste time re adjusting faulty pixel grids or worry about defining typography rules. Auto layout provides you with a much composite and refined iOS design language thus giving developers a better grip over the interface development process as they can keep in check whether the interface is adhering to the logical rules set by them.
What is Auto layout
The era of springs and struts is over now as the need for transition and betterment in UI design is the need of the hour for any interface developer. It is the advanced catalyser known as auto layout which is a sophisticated designing tool taking control of the designing process altogether. Auto Layout is a lot more expressive than springs and struts when it comes to describing the views in your apps. Before Auto Layout, you always had to hard-code the frames of your views, either by placing them at specific coordinates in Interface Builder, by passing a rectangle into initWithFrame:, or by setting the view's frame, bounds or center properties. But now auto layout is there to solve this problem. Auto Layout takes all of these constraints and does some mathematics to calculate the ideal positions and sizes of all your views. You no longer have to set the frames of your views yourself – Auto Layout does that for you, entirely based on the constraints you have set on those views.
iphone6: Is it really that good?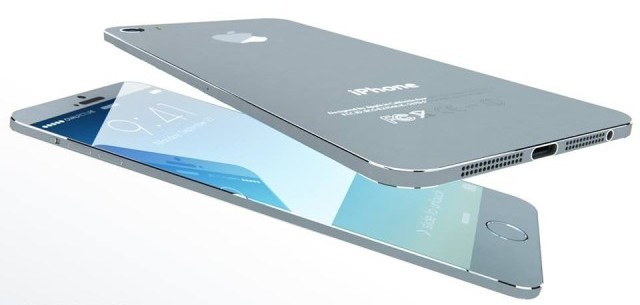 This is a major concern for every tech savvy and UI developer. Has Apple reached the pinnacle of UI designing process or the next best is still to come? Well, we can only come to know about this by analyzing the best smartphone in context of its UI, and that obviously is the recent sensation, Apple's iPhone6 & iPhone 6s.
With the larger screen real estate, Apple has also introduced a new gesture it calls reachability. Reachability promises to make one-handed use more approachable, and to use it users simply double tap on the home button and the entire display will slide downwards. Subsequently, you can tap on items located at the top that were previously just out of reach. At first glance, this seems like a rather elegant solution. But the bitter truth is that both the iphone6 models fail in providing that one hand experience on a larger dimension thus not really having a reachable approach.
This just makes it quite clear that even though Apple had a right plan but they lacked precise execution in the form of a non compromising UI. Thus giving rise to the obvious possibility of a better UI which fits the dimensions of the growing size Apple smartphones and gadgets.
Another major concern for app developers and those who want to develop an app is that whether they will be able to meet the requirements of the Apple app store as it is a potential market for apps and app developers and follows a very stringent guidelines.
The best is still to come and maybe iOS8 will be the right platform.
Affle Enterprise – A Single Stop destination for all your tailor made mobile solutions
You just need to ensure whether your app is being developed according to the current norms of the app market which if not, then a very elegant idea will be lost to the act of immaturity. So, with apps in the Apple app store like Unity, Lyme Found, FlashDeal, Excerscribe and many more we here at Affle enterprise have all the latest knowledge and upgraded technicians who will frame your idea in the form of an app without compromising the market trend and demand as we have the expertise and the experience to deliver in a professional manner without compromising quality and customer satisfaction. The important thing, latest becomes past soon at our studio as we keep our work atmosphere up to date with the recent happenings every now and then.