Top 6 Mobile Commerce Trends that will Dominate the Market in 2021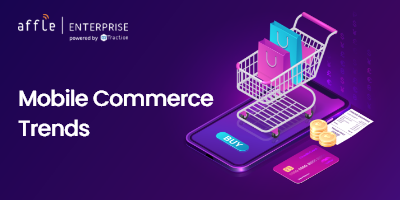 Mobile technology is a major driving force in our daily lives. It has changed the world around us in numerous fundamental ways. Thanks to our smartphones, we now carry the world in our palms. From accessing national and international news and streaming entertainment/educational content in real-time to online shopping and controlling smart devices from remote locations – our smartphones can do it all. 
With smartphones accompanying us everywhere we go, it has inevitably influenced how we perform our daily tasks, how we work, and how we shop and consume content. The world is more connected than ever since almost everything is just a few taps away. Interestingly enough, mobile technology is no longer limited to personal needs. By helping connect buyers and sellers worldwide, mobile technology is empowering businesses of all shapes and sizes. This has given birth to mobile commerce. 
What is Mobile Commerce?
Mobile commerce, a.k.a. mCommerce, refers to the buying and selling of products and services by using wireless handheld devices like smartphones and tablets. It allows buyers to connect with sellers in any part of the world for the online transaction of goods and services through mobile devices.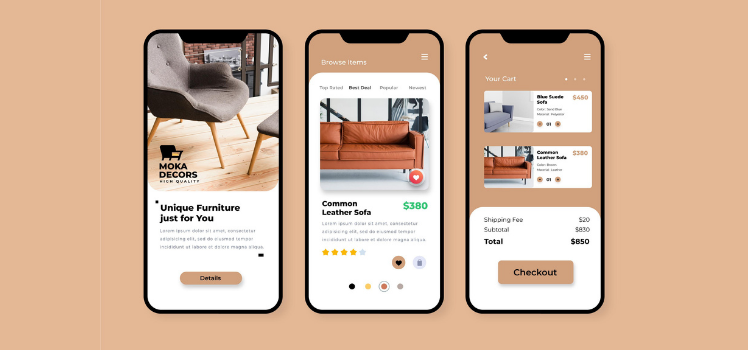 Mobile commerce has transcended the eCommerce domain to create innovative services, including mobile money transfers, mobile banking, mobile marketing, contactless payments, in-app purchasing, digital wallets, and much more.  
Benefits of Mobile Commerce
Mobile commerce has helped to take eCommerce perks and shopping experience to the next level. Here are the most pertinent benefits of mobile commerce:
mCommerce allows customers to shop whenever and from wherever they want, provided they have a mobile device and a reliable Internet connection. The customer experience is further enhanced by AR/VR technology and chatbots.

mCommerce delivers an authentic omnichannel experience by marketing and selling to customers through multiple channels simultaneously. Customers can choose their preferred platforms to communicate with brands and purchase from them. 

Thanks to mobile payment solutions, customers now enjoy a wide range of payment options, including credit/debit cards, mobile wallets, payment gateways, etc.

Since mobile devices allow for easy and quick accessibility anytime and anywhere, it becomes easier for brands to retain existing customers and attract potential buyers. 
Mobile commerce trends to watch out for in 2021 
Statista predicts that by 2021, mobile commerce will account for 53.9% of all retail e-commerce sales. 
As mCommerce continues to grow and expand, here are 6 mobile commerce trends to watch out for in 2021:
1. Voice commerce 
According to Loup Ventures, 75% of US households will possess smart speakers by 2025, bringing around US$ 30 billion in revenue.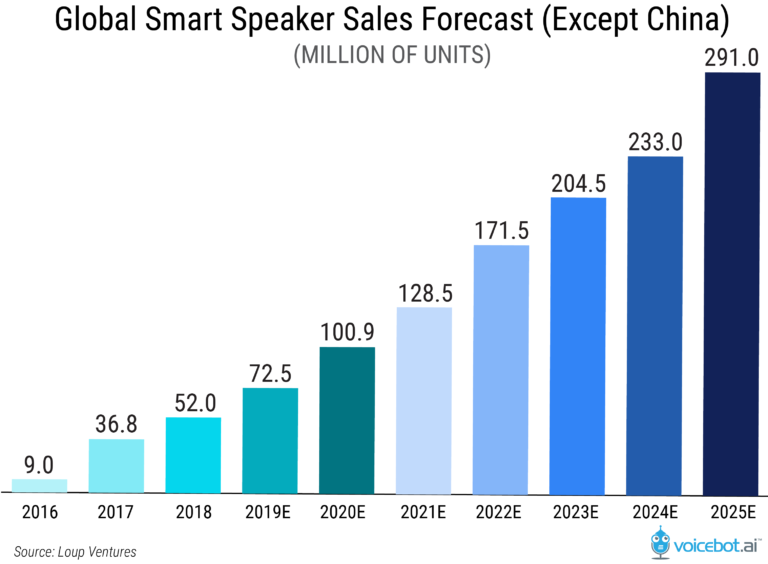 The primary reason for such massive growth in voice commerce is the convenience they offer. Virtual assistants like Google Assistant, Alexa, and Siri make the search process simpler and quicker, thereby enriching the overall customer experience. Thus, companies should capitalize on this opportunity by optimizing their content for voice queries and offer seamless voice-based navigation.
2. Augmented Reality
Augmented Reality and Virtual Reality technologies are witnessing widespread adoption in the retail sector. ABI Research maintains that by 2022, more than 120,000 retail stores across Europe, North America, and the Asia-Pacific region will adopt AR technology.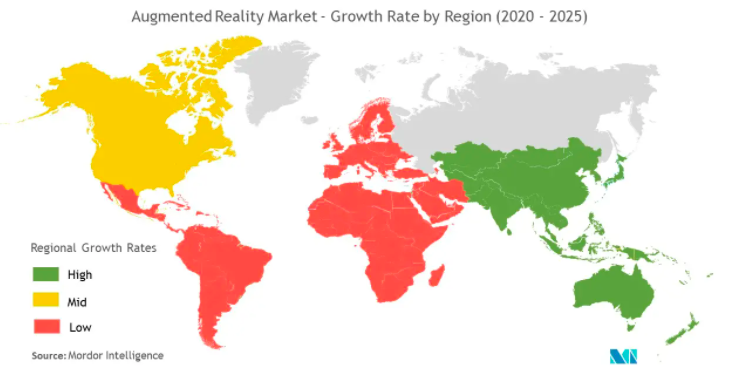 Source
Unlike brick-and-mortar stores where customers can touch and feel products, AR tools coupled with AI-powered virtual assistants can create unique virtual (try-on) experiences for customers.
Also Read: Augmented Reality is Revolutionizing Industries: Know-how?
3. Omnichannel marketing
The omnichannel approach is a mainstream and crucial marketing strategy for retailers and mCommerce traders alike. The growing adoption of mobile devices and social media platforms compels brands to build their presence on multiple online channels.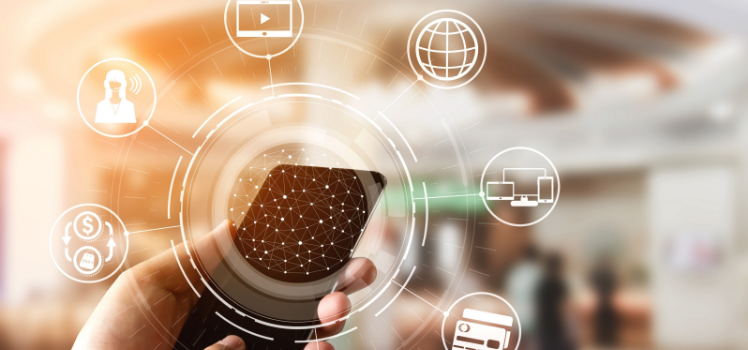 Since customers switch between several channels by the minute, they want to reach out to brands via their preferred channels.
4. Faster checkouts with diverse payment options
Customers appreciate easy and quick checkout options. When combined with multiple payment options, this leads to a highly satisfactory customer experience. For instance, a mobile app/website with seamless navigation features allowing for single-click checkout is always more appealing to potential buyers.
Customers want diversified payment options like credit/debit cards, mobile wallets, or payment solutions like Amazon Pay, Google Pay, PayPal, etc. Anyone failing to provide these trending options is likely to miss out on converting leads into customers.
5. Dynamic pricing
Dynamic pricing, a.k.a. demand pricing or time-based pricing, is the hottest eCommerce trend right now. With many brands offering similar products or alternatives, brands must offer the best pricing to steer customers towards them. The key is to identify what's the "right" price for your products.
This is primarily determined by market prices. mCommerce brands must continually monitor their competitors' pricing policies and the prevailing prices for different products. Tools like Minderest help you find the competitive market price and the optimal price for your offerings. 
6. Chatbots 
Chatbots are the ideal customer service tool for eCommerce and mCommerce platforms. According to Statista, the global chatbot market will generate around US$ 454.8 million in revenue by 2027. By including chatbots in mobile apps and websites, businesses can offer 24×7 support services to customers.
Unlike human executives, chatbots can work tirelessly without any breaks. They can respond to customer complaints and requests and assist them accordingly. Moreover, chatbots can help customers to make informed purchasing decisions. 
Conclusion
In the next few years, these technologies are going to dominate the mobile and eCommerce markets. As new technologies enter the scenario, businesses aiming to build a niche mobile commerce market must devise creative solutions to leverage emerging technologies. This makes it essential for eCommerce companies to incorporate these mobile commerce trends into their overall business strategy. 
Turn your Ideas into a Digital Reality
Get stories in your inbox twice a month.
We at Affle Enterprise grasp your business challenges & ideate a personalized user experience to solve complex business problems. Connect with our team at enterprise@affle.com for a quick mobile app development consultation.