Another year is just passed, and what a year it was! A profusion of notable events took place in 2014, and we can only hope that 2015 will come with even more interesting events. 2014 has been perhaps the biggest year the mobile industry has ever seen. Some of those events and technologies were good and some not so much, but the odds are that many of these have successfully stricken a chord in most of us. 2014 is a new era in the rise of the mobile industry trends, big data and content marketing for many businesses.
Global mobile data traffic grew by 81% this year. Despite that, we can surely boast that we have witnessed all of them as they have unfolded. So here is a concise summary of those important and colorful events that happened during 2014:
1. Mobile-Centric Social Platforms
This phenomenon started in 2006 with the release of Twitter. It only grew as many smartphones were released, people were able to share videos, pictures and updates in real-time. It is now very tough to imagine actively contributing on social platforms without mobile.
This year Instagram revealed it had overtaken Twitter in terms of users: 300 million to 284 million. The average post on Instagram in 2014 had an engagement rate of 3.31% which is much more than Twitter (engagement rate of 0.07%).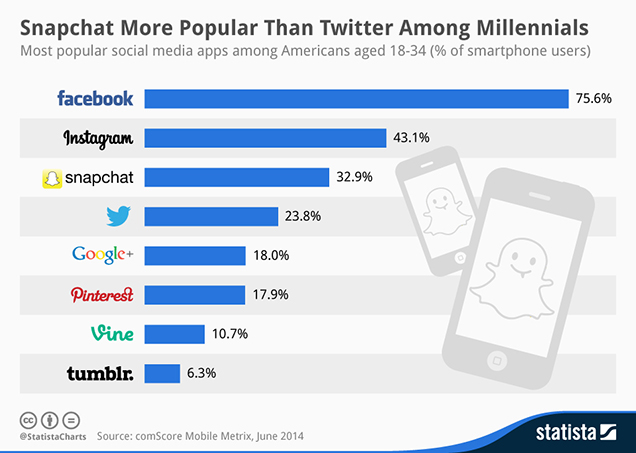 You have seen the statistics. The trend of mobile social networking isn't going away. Good news is You don't have to build a Responsive website to reach your audiences. Simply be active on social platforms such as Facebook, Pinterest Twitter and Instagram. For Eg. With 35.6 million tweets, Brazil 1-Germany 7 is the most discussed single sports game ever on twitter.It was a blowout.
2. Invasion of Wearable in the workforce
Wearables come in lots of sizes and shapes for limbs, fingers and faces now. For eg. Fitbit Flex track steps, workout stats, sleep cycles and more, then deliver that information to the user's phone & when Google Glass user walks into an airport, the device will show him the detailed info about his flight. Other wearable computing devices may be useful in the medical field as they can monitor patients' vitals and send that information to their doctors. Some of them are:
Fitbit Ultra
Pebble Steel
LG GWatch
Ringly
JawBone Up
If 2014 gave birth to a slew of wearables, then 2015 is graced to become the year they grow up. Apple iWatch is yet to launch but when it arrives, it could ignite a distressed acceleration in this emerging "arms race."
3. Easy Go and Safe Convenience
Renting a Car Becomes Fun: The best way to grab a cab now is to reach into your pocket and let your mobile app do all the work. The race is no longer about who is attracting the most customers, but it's about who is getting more customers on mobile. According to some surveys, the cost of booking a cab through a mobile app costs less than 6% of what it would cost via a call centre. Uber took on the taxi market in 2014 but there are many other mobile apps available for android and iOS to hire cabs online like EasyTaxi, Uber, OlaCabs, etc.
GPS Travel Navigation: Most people know that a portable GPS is a combination of onboard maps and a connection with GPS satellites to give us turn-by-turn directions through any unfamiliar area and will help them get around town, but the In-Dash navigation system can do so much more. Their sleek designs, easy-on-the-eyes navigation screens, and voice command and other navigation features have made them a must-have tool for the road traveler. They are already installed into the dashboard of your car or truck and especially in cabs for security point of view.
4A. Mobile Banking is off to a slow start
Smartphones have become the most popular way to the bank. 70% of consumers under the age of 30 said they consider mobile banking to be a "must-have," along with 51% of consumers over the age of 30. Mobile banking is about helping customers manage their funds easily and helping financial institutions save money.
4B. Go Cashless
Wallet Pay: It is an easy way to pay, purchase and save. It allows us to store credit cards, loyalty cards, debit cards & gift cards among other transactions, as well as redeeming sales promotions on our mobile phones. For eg. Google Wallet.
Apple Pay: While shopping, hold your iPhone in front of a reader and place your finger over the fingerprint sensor to confirm. In an app, select Apple Pay as your payment method and confirm it with Touch ID. Apple Pay soon replace NFC antenna, Passbook and Touch ID and this is something Apple calls it a Secure Element, a chip that stores encrypted payment information.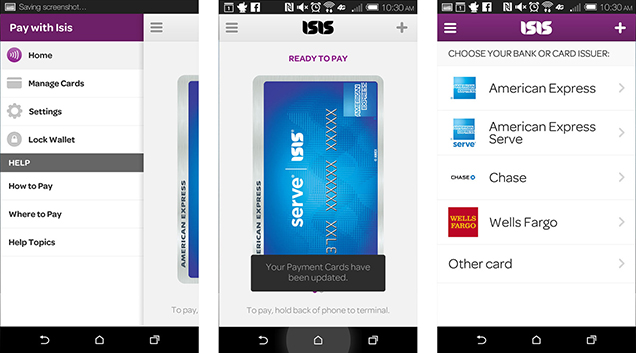 5. General Mobile Tech
Speaking of iOS, Apple has revealed its big 2014 mobile update in June i.e.iOS 8. Though it looks nearly identical to iOS 7 but the update added better synchronization along with with other Apple devices, built-in fitness data and the ability to run third-party keyboards.
Apple`s Continuity includes Handoff, Instant Hotspot, Phone Calling and SMS. You can start an email on iPhone and then pick up where you left off on your iPad. You can use your Mac or iPad to make and receive phone calls through your iPhone. It seems like devices will connect via WiFi or a combination of Bluetooth and WiFi.
Updated iCloud that arrived with iOS 8 and OS X Yosemite look to change this app in a specific way of storing and sharing files with an almost reinnovation of iDrive called iCloud Drive.
A middle school's must-have app: Apple's AirDrop to exchange selfies. As long as you have AirDrop enabled on your phone, anyone nearby can send you a file, you dont need his phone number.
The beacons will be in stores now and mobile shoppers will be equipped to receive signals by combining beacon, augmented reality consumers and wearable technology for an interaction with products and brands. For eg. Customers download an app, and upon entering the center, user will receive real time offers from retailers, as well as loyalty credits, which can be redeemed in the center's stores. Apps use that cutting augmented reality technology to bring catalogs to life and enable customers to see how everything from a sofa to a bookshelf would look in our home. InMarket study projected that 30,000 beacons are active in U.S. and 80% of them are just in retail stores.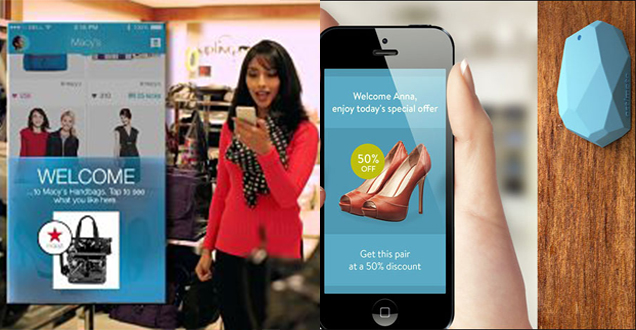 Powerbanks: Supplementary rechargeable batteries for mobile phones and other devices were one of the 'in' corporate gifts of 2014, and it's not hard to imagine them being popular as useful and affordable personal gifts.
Get stories in your inbox twice a month.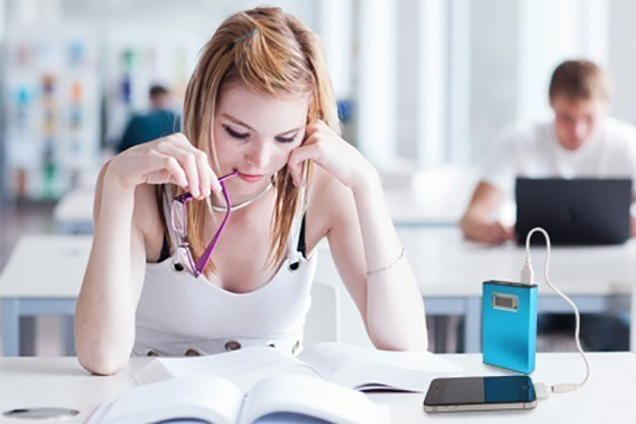 6. A hell of the notable smartphones
Bigger Screen Phones: Apple's biggest event WWDC this year, a remarkable event where they announced iPhone 6 and iPhone 6 Plus – the company's first big-screen smartphones –but both new iPhones were outstanding, with thin, light and premium builds, excellent hardware and cameras that transcends their specs.
Selfie phones are a thing now: Slim & stylish phones ready to take super selfies. Samsung Galaxy A3 and A5 are here, both phones are tapped into a selfie craze as they have b front cameras with special software features to help tempt the vain.
Metallic phones: Samsung uses metal now, Galaxy Aplha with a high quality metal frame, it exudes luxury and sophistication. The fine crafting of this
phone further underlined the classy look and feel of the metal frame.
Most Marmite Phone: Blackberry Passport with square 4.5-inch, 1,440×1,440-pixel screen and a touch-enabled three-row physical keyboard enables users to scroll through web pages and display 60 characters across the screen.
3D is poised to go big: 3D Smartphones might be the future. Amazon this year unveiled a 3D smartphone to track 3D motion of the device & create a 3D model environment.Google has Project Tango, and Microsoft is reportedly working on its own hands-free controls.
7. Mobile Games turn a corner
Mobile gaming became tremendously eminent in pop culture and even those who never touched a gamepad in their lives know names such as Angry Birds and Candy Crush very well. Much more common now is the in-app purchase model. With this strategy, a game itself is totally free of cost, but some special powers and other extra benefits can be bought while playing the game. Now, a free game can be supported by advertising.
8. Health & Fitness Apps: mHealth
Google has launched Google Fit, Apple gave us Healthkit, and Microsoft followed them both up with Microsoft Health.
Apple healthkit: In iOS8, it offers the ability to track and share a vast range of health and fitness data points across multiple devices and apps. It can be used for wellness and fitness too.
Google health fit: The fitness-tracking app can now track your steps even without an Internet connection and supports many new activities. It can differentiate between running, walking and cycling, so you won't have to select those activities manually into the app.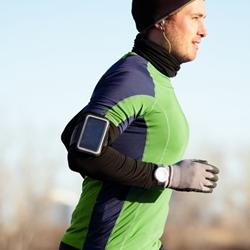 9. mCommerce Up, In Store Traffic Down
The shift to m-commerce is being driven by rising smartphone sales. Almost every second consumer completes an e-commerce transaction through his or her mobile phone. We expect the trend of mCommerce to continue on every holiday shopping season and into 2015 & beyond, underestimating the retailers to provide consumers with an excellent mobile shopping experience.
According to Scandit, over 4 million mobile barcodes were scanned via mobile shopping apps over the Thanksgiving Weekend and Cyber Monday in 2014 which is 40% higher than in 2013.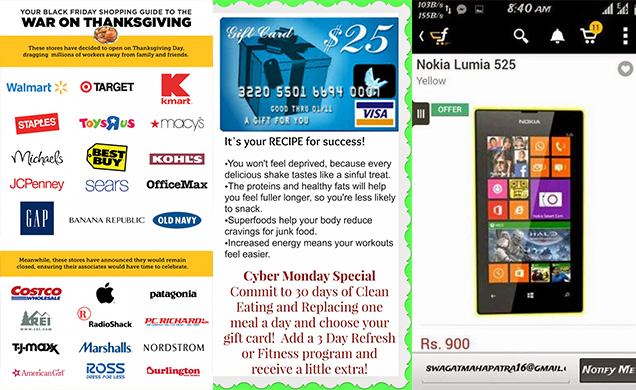 10. Mobile Startups made a spin
2014 was a record year of mobile tech startups. The tech-startup world is one of the constant development and rapid innovation, and it's really hard to keep up.There were many startup trends in 2014 like Big Data, IoT, Invisible money, social branding, mobile apps development, freelancing, online shopping, etc. Few start ups which hit jackpot in 2014 are Xiaomi, Gionee, Oppo, Appstudioz, Tinder, Fabfurnish, Lyft, etc.
Which one is your favorite notable trend in 2014? What technology, according to you, boomed in 2014?  What do you think about 3Ms [Millions of people engaging with Multiple offerings on their Mobile devices]