TWITTER'S IPO GEAR UP TO ENTICE INVESTORS!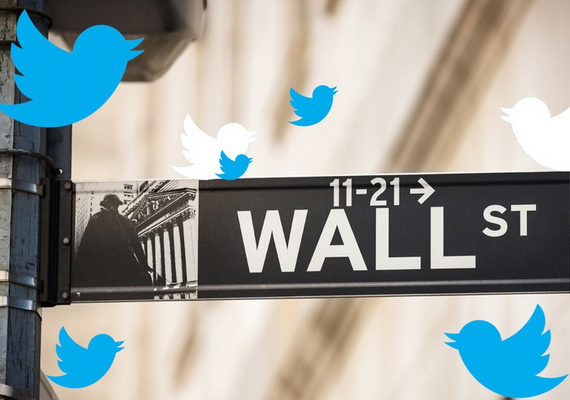 The unveiling of the much awaited debut of Twitter's Initial public offering is hopeful to raise up-to $1 billion by en-cashing on the messaging service that brought about a revolution in public conversation. The much awaited I.P.O. launch was announced on 26th September '13 with many aspirations and speculations amongst the marketers and investors.
Despite being one of its kinds, twitter is still losing out money and would face challenges to attract both the new users and advertiser. The twitter pot has to shell out some new methods to keep both the respective aspects hooked to the business, as losing any of it would eventually lead to a total failure.
The analyst presumes that while on one hand, where twitter filed the IPO documents under the new federal law along with a draft to launch "investors roadshow" to pitch its stocks to investors which shall add on to the figures; Twitter will have to as well carefully work a lot to get the mainstream America to understand how twitter works.
The fact sheet mentions that Twitter has valued itself at about $9.7billion as per the share outstanding and about $13 billion with equity awards inclusive. With its ticker symbol settled to be TWTR its yet to be decided whether it will trade on the New York Stock Exchange at the rate of -0.45% or NASDAQ Stock Market at -1.88%.
Twitter's documents have given the insight for the first time about the capital earned in social networking business. Although being a company with an uninterrupted history of losses totaling to $419 million since its inception in 2006, its revenue is growing with a major share coming from the advertiser. It is assumed that in 2013, 87% revenue was generated through advertisement.
Twitter has privileged itself from the federal legislation policy that allows companies with less than $1 billion in revenue, in its previous fiscal year to avoid submitting public IPO documents; It was required to reveal its documents atleast three weeks before it start holding events around the country to woo potential investors.
As far as the expectations goes up from the Twitter's IPO, the investor does see potential in twitter in terms of increasing users as it has not reached its saturation point. Twitter generated $317 million in revenue in 2012 and had more than 218 million active users in the second quarter. The rise in figure goes up by 44 % from previous year leaving a lot of scope for more users enrollment as compared to Facebook that is already touching 1.2 billion and LinkedIn at 240 million.
Regardless the scope seems wide for Twitter, it will have to live up to the expectations of the shareholder by escalating the advertisement revenues and as well as not upsetting its common users; this two weight equally on the measuring scale to decide the fate of Twitter's IPO; however Twitter's success in striking balance between both will be the biggest challenge to face in the near future.