We were Featured by AppFutura !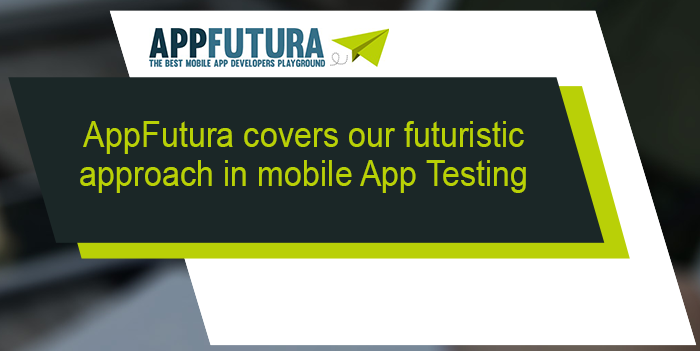 At Affle Enterprise, we are always glad to lead from the front when it comes to mobile application development trends. AppFutura, a talent pool of the best mobile app makers, featured our quality engineer Ravish Balliyan's inputs on Mobile App testing along with other experts in the industry.
While we are happy building a lineup of happy and satisfied clients, it's good to be heard by the savants in the industry. We advocate information exchange as such because it leads to brighter ideas and better mobile applications.

App testing is a critical step in providing a flawless user experience to your mobile app users. Mobile app testing is both time and resource-consuming, but at Affle Enterprise we aim to deliver nothing but the best. Ravish Balliyan gave some useful insights into testing for mobile apps in this featured interview. 
For more such insights into mobile apps or chatbot app development, stay tuned to Affle Enterprise. We live to breathe and create apps! 
Contact us here for all your mobile app-related queries.