Future of Wearable Apps in the Healthcare Industry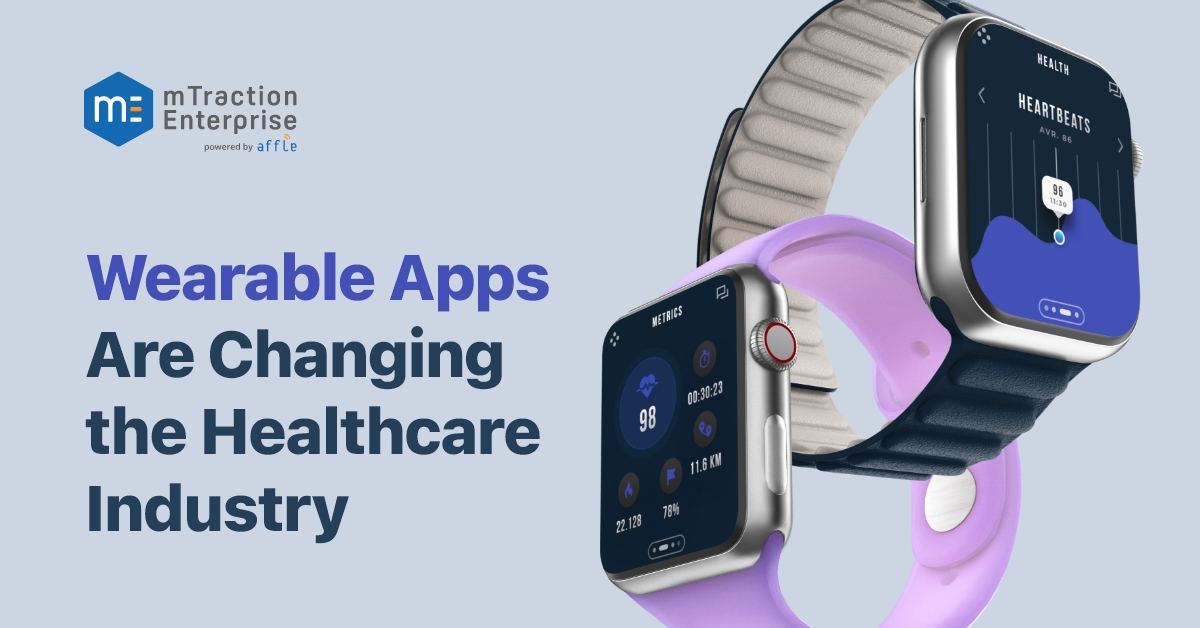 According to reports, the wearable healthcare devices market is expected to reach USD 30.1 billion by 2026 from USD 16.2 billion in 2021, at a CAGR of 13.2%. With such remarkable market acceptance and recognition, wearables for mHealth mobile applications are emerging as an impeccable technology for the healthcare domain.
The rapid growth of wearable apps is expected to spill to the next few years with the revenue forecast from wearable device sales to reach an astonishing $73.27 billion by 2022. Globally the mobile health or mHealth market is expected to reach 190 billion U.S. dollars by 2025.
Today, the core of wearable technology evolution lies in wearable health tech, which is becoming more and more ubiquitous with consumers demanding a more accessible and quicker way to reach their medical health professionals. For healthcare industry professionals, wearable apps have become the source of increasing the efficiency of health facilities while at the same time, not burdening their pockets. It won't be wrong to say that the future of wearable apps in the healthcare industry will surely transform the industry. Here is how wearable apps have changed the way the healthcare industry functions:
How Wearable Apps are Revolutionizing the Healthcare Industry?
1. Increasing Efficiency During Surgeries:
The use of wearable technology while performing surgeries cannot go without mentioning the incredible Google Glasses. Pierre Theodore, the famous cardiothoracic surgeon, who performed the first-ever approved surgery using Google glasses, backs wearable technology with his surgical experience. For physicians like Theodore, who need to maintain constant attention and accuracy while performing surgeries, healthcare applications for devices like Google Glasses have a huge business market.
2. Increasing Convenience for Patients:
Teaming AI with patient data creates a reliable digital health assistant that supports patients in their healthcare journey. Apps like CarePassport provide patients with the facilities to maintain a record of their medical data from different physicians, such as lab results, medical images, clinical reports, dental records, etc., and access them when required in an organized way. These mHealth applications have simplified the lives of individuals in the most fundamental way ever.
3. Providing Data-driven Healthcare for Patients:
When wearable apps are combined with clinical records and patient health insights, personalized data-driven healthcare is readily achievable.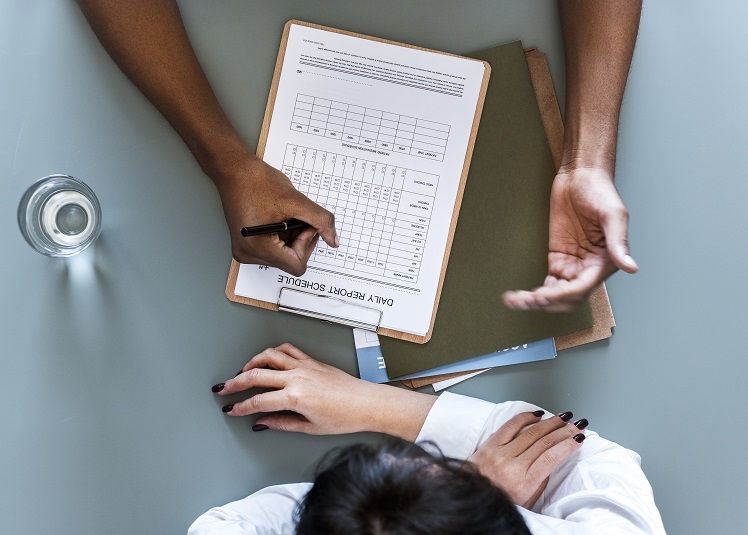 mHealthcare apps make it possible to monitor each patient's changing vitals such as blood pressure, pulse rate, heart rate, sleep rate, breathing patterns, calorie consumption etc. This helps physicians to provide bespoke and accurate guidance based on real-time patient data.
4. Utilizing Patient Data for Clinical Trials:
The data generated from the wearable apps provide information about patients such as behavior, heart rhythm, blood glucose levels, blood pressure, sleeping patterns, breathing patterns etc. can empower researchers to work on general clinical trials. This collected data can be used for investigating experimental drugs or medical equipment to improve patients' lives.
Top Wearable App Trends – 
1. Intelligent Smartwatches:
2019 sees the wave of more advanced smartwatches that can completely obliterate the need for smartphones. The processing of information in smartwatches is expected to become more organized and intuitive. With IoT traversing in major industries including healthcare, smartwatches will become more intelligent by becoming the centralized point from where other devices could be monitored and controlled.
2. GPS technology:
Another wearable app trend that will be gaining popularity this year is the navigation feature. Wearables combined with real-time location tracking can become the most sought-after technology of this decade. Gathering the data from wearable devices having gyroscopes, motion trackers, compasses, and accelerometers can enable wearable apps to determine factors like speed, distance, cadence, calories burnt, etc.
3. Wearable IoT in healthcare:
IoT-driven wearable apps are gradually gaining popularity in the healthcare sector. Innovations like installing wearable IoT in wheelchairs, hearing aids, artificial limbs, and other devices are emerging as top wearable trends this year. Tech experts are looking to develop apps for wearable devices like Zephyr Anywhere's BioPatch, which uses IoT technology to deliver real-time data in the form of alerts to their doctor's watches or smartphones.
Some Popular Healthcare Apps –
For aspiring healthcare industry professionals, some benchmark mHealth apps have been dominating the app market. Here are some of them:
1. Hexoskin app:

Hexoskin app allows users to record complex metrics like ECG, (electrocardiogram), heart rate variability (HRV), breathing activity, VO2max, heart rate recovery, and sleep efficiency. It also backs up your recorded data for future reference, for free.
2. S Health App: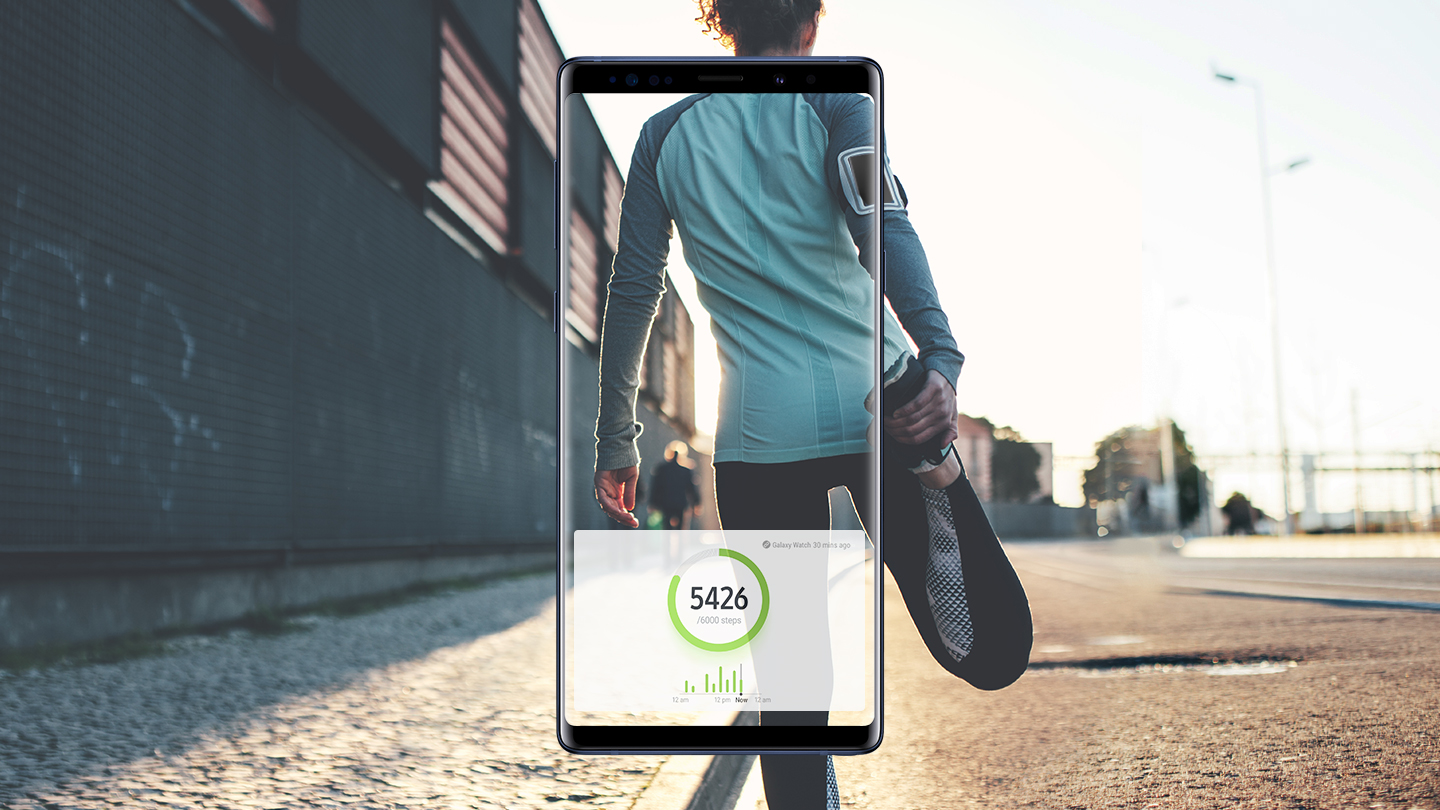 The core features of the Samsung Health App are to maintain a record and analyze the daily user activities and habits and suggest a nutritious diet and a healthy lifestyle.
3. Apple Health App:

The Health app by Apple is divided into four categories namely sleep, mindfulness, activity, and Nutrition. Each category helps you follow a healthy regime depending on your body's requirements.
4. Quardio App:

It has been featured as one of the best medical apps in the App Store. It has features to monitor your heart health and integrates with other apps to store your data securely. It also enables users to share their heart health updates with family and friends.
Conclusion!
Get stories in your inbox twice a month.
If you are from the health industry and envision a productive and healthier lifestyle for everyone, a mobile app development company can help you realize your vision. Get in touch with our enterprise app team today at enterprise@affle.com.