Digital Transformation in Real Estate – What Industry should be Excited About?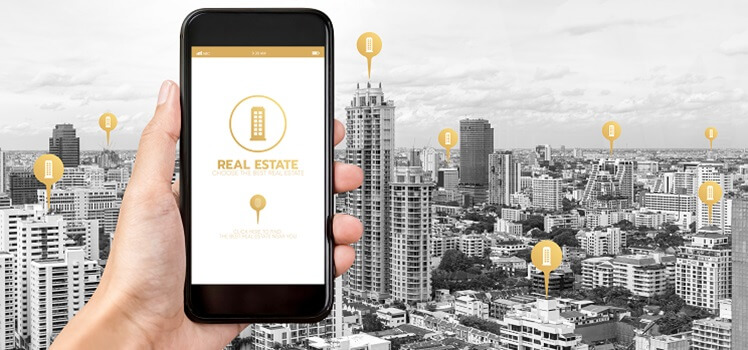 Real Estate sector is now being considered more of a sales-based industry that still lacks consumerism and professionalism. However, the trends are changing and the industry is facing a technological disruption that is going to change it for good. This is going to bring a paradigm shift and the industry is sure to witness certain changes.
Here is a look at how the real estate is going to be affected by the upcoming digital transformation through real estate app development along with a number of positive changes.
Change of Perspective
From early humans to highly populated modern cities, real estate has always been about getting the prime location. However, the question is how industry is going to use technology to go beyond the limitations of location and maps?
According to the Forbes list of Largest Real Estate Companies 2019, the global industry leaders such as Brookfield Asset Management, American Tower, Simon Property Group, Prologis, and Link REIT dominate the market. Such companies are industry leaders for some reasons that are adopting, implementing, and encouraging new trends in the industry.
The same is with technological trends. Industry giants are using technologies such as AR and VR, and this is changing the perspective of both the entrepreneurs and clients towards the sector.
Augmented Reality
This is technology at its best. AR uses computer-generated videos, sound, or graphics onto the physical world. Therefore, businesses can convey information which is more than just the visual of a property or location.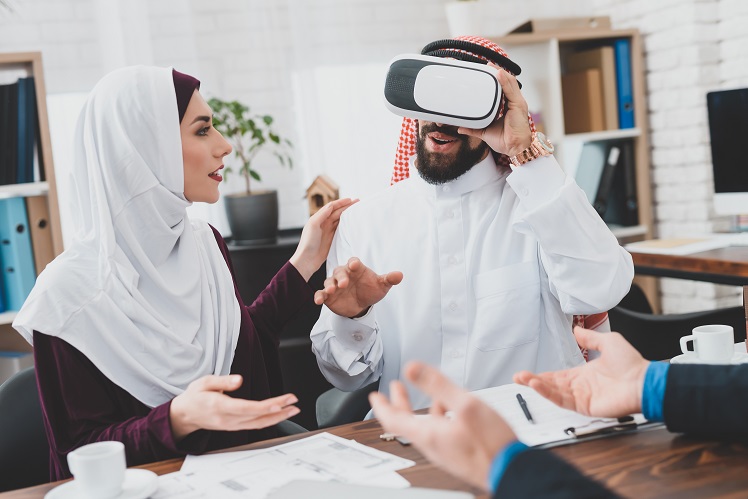 Pokemon Go can be considered the best example of AR that added an extra layer of importance to the location as the people were searching for pokemon in restaurants, bars, parks, trains, and possibly everywhere. Now, it may seem that there is no connection between real estate app development and Pokemon Go, but the technology is quite the same.
It also shows the level of excitement that people had for AR despite not knowing much about the technology. Real estate businesses can benefit from the technology by integrating it into their real estate apps and inviting users for virtual tours using AR and Virtual Reality (VR).
In addition, commercial real estate can be one sector for reaping maximum benefit from AR.
Redefining the Role of Real Estate Agent
The threat to the role of a real estate agent is quite huge due to the disruptive technological innovations, Buyers use real estate apps like Zillow and Trulia that are basically property listing services that pose a critical threat to an agent. Buyers and sellers can directly meet and close the deals. Therefore, the role of a real estate agent needs a reformulation.
Personalized Services: Agents have to leverage technology or saving their jobs and reinventing their roles and responsibilities. With the technological advancement, the agents can spend more time in personalized client services, to overall buying and selling processes.This is common with high-end luxury segments where clients seek a concierge-like experience from their real estate agents. Agents can and they have to use software and more data to strengthen their portfolio and close better deals.

 

Extended Reach: Agents also have to extend their reach through social media platforms where they can constantly keep themselves connected to their clients. Video content is the king now. Agents can use it for more than just house tours and inform their clients through video content.Real estate agents need to understand that social media platforms are tailor-made for the industry. It totally depends on them, how they can capitalize on such mediums.
Automation and technological innovation is in the early phases and these present significant challenges to the human equivalents. And the only way to successfully tackle this phenomenon is to transform and reinvent.
Get stories in your inbox twice a month.
We at Affle Enterprise are enabling thriving startups & giant enterprises to solve complex business challenges through mobile app development services. Please get in touch with our team at enterprise@affle.com