Trending Smart TV Apps – Redefining the Viewing Experience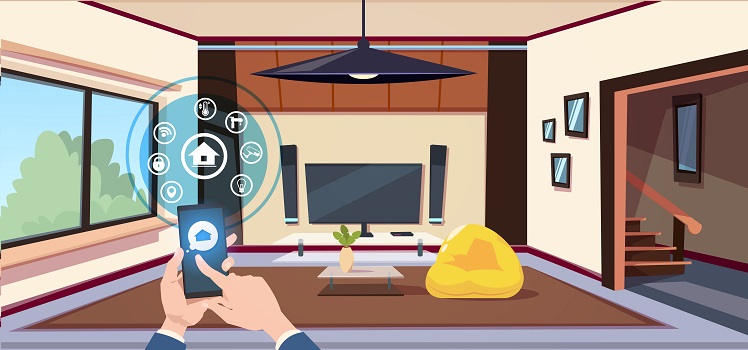 Smart TVs have built-in Wi-Fi and Ethernet ports that allow users to directly connect to the internet. However, even TVs that do not have built-in ports can connect to support devices such as Amazon Fire TV Stick and Chromecast, and mobile phones for using the internet. This has triggered a major shift in the smart TV app development of the industry as companies are also focusing on the apps that support television interface.
Some of the trending smart TV apps and how they are changing the industry are given here.
One of the most popular online platforms across the globe, Netflix has become a giant in the recent decade. Of course, the credit goes to the subscribers but several features of the platform play a key role in its popularity and reach.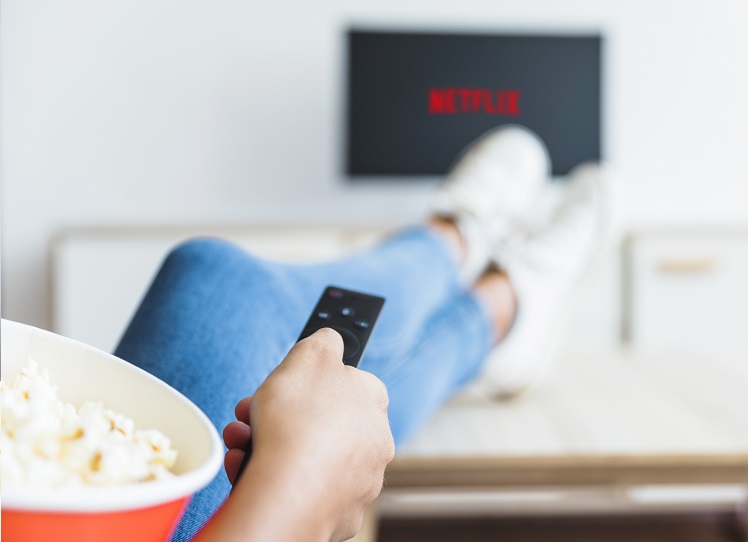 Whether it is movies or series, Netflix offers a wide base of choices to everyone. It includes classic 90s Hollywood and Bollywood movies while it also features popular series such as One Punch Man, Naruto, etc.
The success of this platform is due to some amazing features such as unlimited access to the content regardless of its genre or segment.
Netflix does not limit its access as per the subscription amount, and subscribers can watch anything they want. Instead, Netflix has different subscription charges as per the display quality, number of devices a consumer wishes to use, and the tenure of the subscription.
The minimum charges for subscription are Rs. 500 that allows a user to access content on the registered mobile phone. However, the platform charges more for content in high quality such as 1080p, Blu-Ray, Ultra HD along usage on multiple devices simultaneously such as tablets, desktop, and television.
An online video giant, Youtube was the world's first online video platform and it is also one of the first smart TV apps at a global level. This is also the world's most preferred online video platform that supports every type of content such as video podcasts, documentaries, movies, TV shows, and whatnot.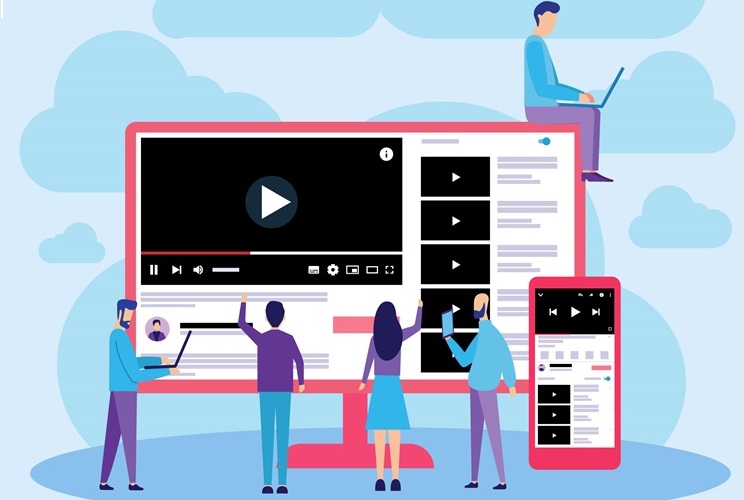 This is also one of the simplest smart TV apps to use. Users only have to type their preferences in the search app and they can watch anything without any charges. They only have to pay for selected movies and Youtube premium that provides ad-free content.
The platform does not need an introduction as it is the most popular social media network on the face of the planet. Apart from traditional devices such as mobile phones/tablets and personal computers, Facebook can also be accessed on smart TVs through the application.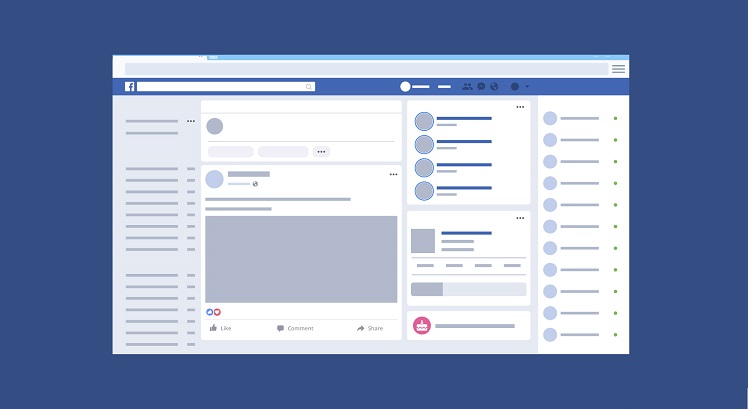 This has extended the reach of the platform as the users can access it from the comfort of their homes. They do not have to stick to their mobile phones or desktops and they can use it from their couch.
The app offers all the major features such as sending and receiving friend requests, viewing and updating status, etc. However, complicated features such as creating pages and managing campaigns are still not available like the smart TV apps development has its limitations due to the restrictions of the TV itself.
This is another social media giant that has gained popularity in quite a short amount of time. Twitter is also available on smart TVs where the users can use and manage all the basic functions such as creating accounts, making tweets, likes, comments, etc.
The app allows users to navigate through the TV remote control. The app is quite intuitive and designed specifically keeping the limitations of the television in mind.
It has a logical UI and a slightly different UX that allows easy navigation. However, the app does not offer access to complicated features such as campaign management, attaching images, downloading tweets, customized pop-ups, etc. Similar to the Facebook smart TV app.
This is an Indian giant that has become a household name in India. It started as a mobile and desktop platform and is now available on smart TVs. The platform was free to use and it offered free access to almost every type of content. However, it introduced its premium ranges of services that are subscription-based.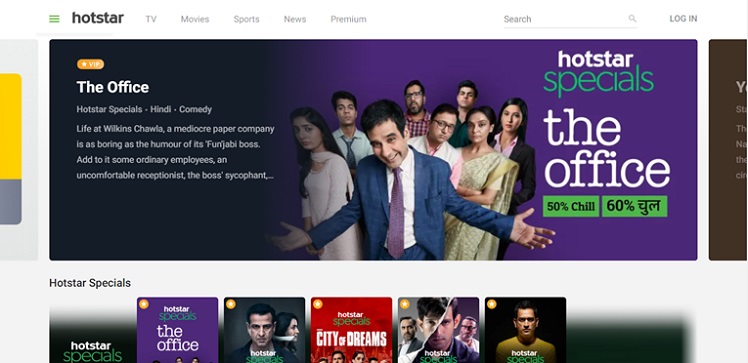 The charges for the services range from Rs. 299 to Rs. 999. The Rs. 299 plan is valid for one calendar month whereas the Rs. 999 is charged for the annual plan.
The content catalog of Hotstar is quite big as it offers movies, TV serials, Live TV, and live sports coverage. The Hotstar smart TV app offers similar features as its mobile or desktop version. The app has become quite popular and many new and established productions are using it for launching their TV shows and movies.
Get stories in your inbox twice a month.
Amazon is a global brand that requires no introduction and its growth in India in the last 5 years shows its popularity in the country. Prime Video is available on all platforms including mobile, PC, and smart TV.
The app does not require a separate subscription as all the Amazon Prime members can use it without any trouble. The app facilitates both exclusive and generic content including movies, documentaries, anime, TV series, and online-only shows.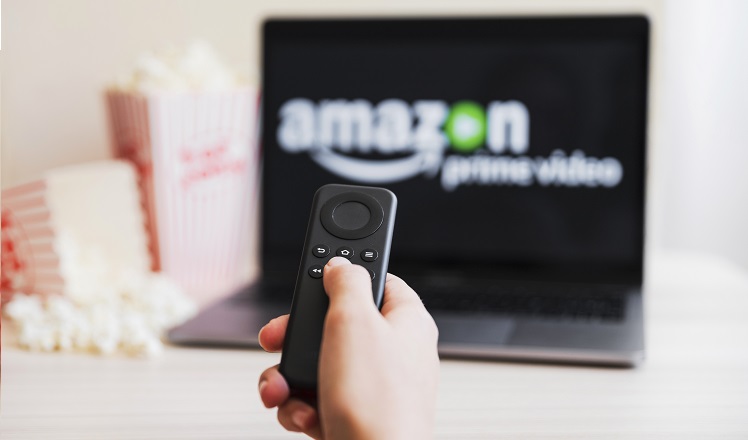 Many productions from both India and abroad use Amazon Prime for their content and it has a huge user-base as well. Similarly, the smart TV app supports 4K Ultra HD, HDR, and HD playback on Samsung smart TVs and offers almost every feature apart from signing up as it requires Amazon Prime subscription which cannot be accessed on smart TV yet.
The whole purpose of developing and distributing a Smart TV app is to create a brand image and connect the consumers to the brand. In addition, some industries are also getting benefits from the popularity of smart TV apps. Both smart TV mobile app development industry and electronic appliances (TV) industry are the primary beneficiaries whereas consumers and the content providers can be considered as the ultimate beneficiaries.
We at Affle Enterprise are enabling thriving startups & giant enterprises to solve complex business challenges through app development services. Please get in touch with our team at enterprise@affle.com