Are Dating Apps Redefining Relationships?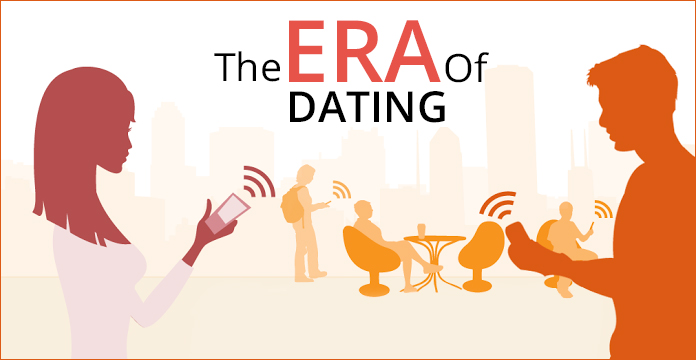 Friday night ahead, no plans yet? Wondering how would you meet someone? Try Dating apps.
Dating apps are a unique technosexual path of resolution isolation from your life. Not just connections, relationships are built within these apps. How do these apps function? Is it all matching and fixing, or is there more to it? Though recent, these apps are trending and blending in faster than we see it. About 91 million worldwide users are on these apps already, and many more to come.
The psychology behind dating apps.
One may think dating apps resolve the conflict of being alone and unable to find a match within their social circles. Is that the case? Not really. These apps use behavioural studies to incorporate matchmaking based on interests driving different individuals. Also, these apps are gamified. Like Candy crush, dating apps apply a game-like user experience, resulting in time devotion towards such apps, be it for a serious thing or just some casual connection. Marketers apply similar psychology to inculcate addiction within people with features like swipe and pick in Tinder. Not just gamification, dating apps are also thriving via creating a shopping mentality within people. Last night my friend was scrolling through profiles, selecting a few and rejecting a few as if these profiles went into her shopping cart. Our dating apps are no less than a vendor offering what might be available in the market, along with our discretion to choose as per our choice. The gamification and convenience caused by playing with psychology have delivered millions of users to dating apps in no time. Tinder, the most famous dating app, had about 50 million average monthly users in 2014.
How do these dating apps work?
The absolute fundamental of dating apps began with Grindr, a location-based dating app for gays. Following Grindr, Tinder came into action, which is currently the most popular dating app across 196 nations. Ever wondered how and why exactly you get certain profiles to your match? It's a game of location. Dating apps like Duplay function on geo-fencing technology. Geo-fencing uses user location and defined proximity to form a fence. This fence is created within the geographical distance the user wants to connect with other users. When you define a particular location within your app, certain latitudes and longitude define a radius, which becomes the playfield for your dating game. The following question is how these apps match like-minded people. One example which explains this the best is the Social media integration executed by Tinder. Tinder uses our Facebook and Instagram profiles to understand our interests and match our profiles with different people based on shared interests. Also, people connecting over dating apps often check each other out on social handles to understand the other person better. This is how social media plays a vital role in aiding dating apps.
What do they offer?
Dating apps have gone beyond matching two profiles to something more interesting. Dating apps offer dynamic features. Down, for example, offers you to select within your Facebook friends; if you hit like on a friend who liked you, you're a match! Grouper, another dating app, offers you dating within groups to avoid awkward encounters of silence between two people. The best offer dating apps make is not what they have on mobile, which is profiles; it's more about the post-app experience that counts. For example, Grouper also pays for your group's first few rounds of drinks to ease your comfort level. Dating apps focus more on real-time engagements than growing mobile app businesses.
What do we offer?
At mTraction Enterprise, we believe dating apps must deliver an end-to-end user experience that provides features for increasing user engagement and real-life engagement for our user base. Using the latest technology, we aim to achieve user convenience, where users get what they want with minimum effort and maximum ease. For example, our latest development in dating apps, Duplay, focuses on matching like-hearted profiles and delivering a connection more than a match. With features like "like or dislike", we intend to give our users ease of decision-making along with a convenient interface and memorable experiences.
If you want to develop a dating app for your business, Contact Us directly for further discussion.