Era of Traditional Message Seems to be Diminishing After the Arrival of Messaging Apps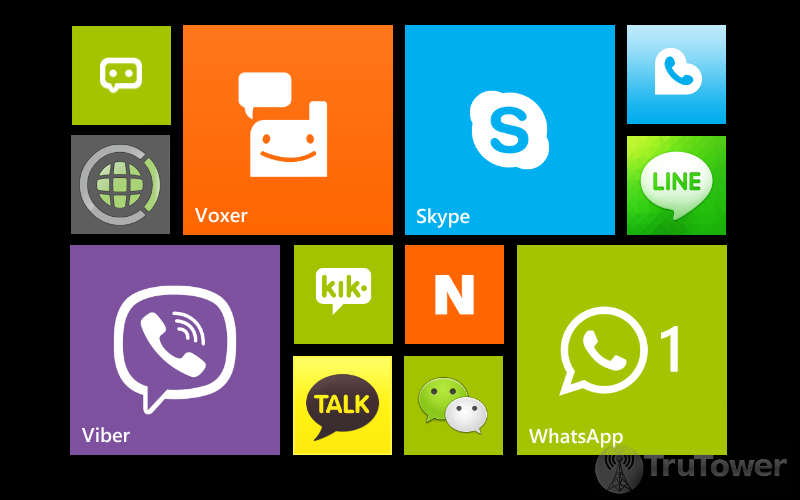 In the past couple of years, we have seen a fervent change in the way we communicate using technology. Mobile messaging apps are playing a vital role in establishing a tranquil communication. Due to the increase in the number of mobile and smartphone users, people are now using mobile messaging apps more than ever before. And statistics show that people use messaging apps more than the traditional SMS message. According to Informa – in 2012, around 19 billion messages were sent per day on chat apps, compared with 17.6 billion SMS texts. Over the past three-four years, mobile messaging apps such as WhatsApp and SnapChat are ruling the mobile app world with blasting number of downloads and have become some of the most popular mobile apps around. Some industry experts are predicting that very soon the messaging app segment may be taking the place of traditional social media, especially among teens.
Decline in the traditional messaging revenues
Apart from popularity, even in terms of revenue, instant messaging has overtaken the traditional SMS text message. And, in coming years, the revenue gap between the message app and traditional message is expected to grow. The research company 'Informa' stated that, by 2014 mid, it is expected that approximately 50 billion messages will be sent per day using these messaging apps, compared with just over 21 billion traditional SMSs.
Due to their graphic displays, numerous apps, utilities and overall versatility, smartphones are growing at a very faster rate. In order to keep up with the latest trend, users are not reluctant to do away with their old phones and purchase the latest smartphones. To use the full potential of smartphones and to offer economical and convenient communication, messaging apps are widely available. Consequently, there is an increase in number of messaging app users. According to Market research firm Juniper, by 2018, messaging apps will make up three-fourth of the entire mobile messaging market. In 2013, messaging apps have shown good signs by generating huge revenue. The increase in chat and messaging apps has resulted in generating pressure on traditional messages. During the year 2012, due to popularity of chat apps, more than $23bn (£15bn) of traditional SMS revenue was lost, according to research firm Ovum.

A lot of life still in SMS
Get stories in your inbox twice a month.
However, there is still a lot of potential in SMS messages, despite the growing gap between the competition. One of the reasons being that most of the chat apps are used by consumers who own smartphones. There is significant chunk of users, especially in developing and less developed countries, who still use traditional messages to communicate and consider it as a preferred messaging tool. Businesses have started to look at SMSs more eminently because traditional messaging can be done by all mobile phones, that is, they do not need smartphones. Informa expects traditional SMS revenue to grow to $127bn by 2016, from $115bn in 2012.
So what do you think? Will the traditional SMSs grind to a halt and simply become history or will they keep struggling strong against there venerable competitors?