Ten Best Practices to Enhance your Mobile App User Experience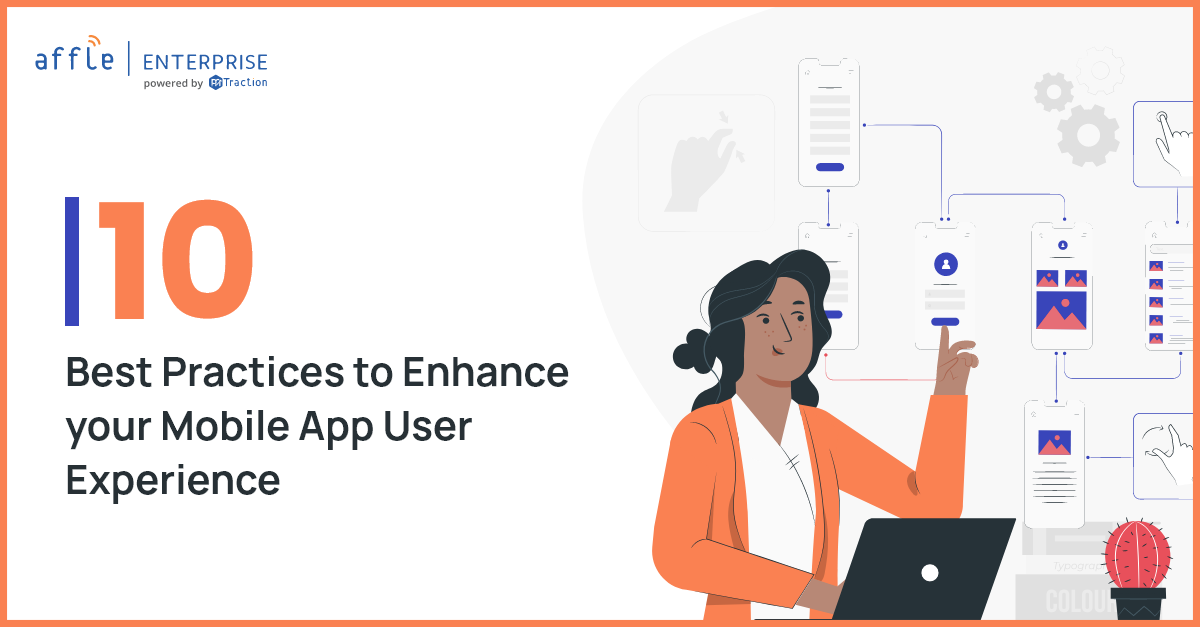 In the Digital Darwinian Age, a user's journey from website visit towards long-term usability depends upon the well-rounded mobile app user experience. Most importantly, the mobile app development life cycle entails creativity, coding, design, prototype, and testing for software deployment on a broader level. Statista reports that mobile apps project to drive more than 935 billion US dollars in revenues via downloads and in-app advertising.
As per reports, The global gross consumer spending on mobile apps in America is projected to be 34 billion US dollars via app stores by 2022. Hence, to retain lifetime customer value, impeccable mobile app UX is a vital user comprehension benchmark as users nowadays scrutinise app besides viewing the product, opting for services, purchasing, etc.

The life cycle of mobile app development success metrics revolves around a diverse user pursuit. A 360-degree value chain creation for brand building is the cornerstone to harness high-end technology to drive business growth. Due to the pandemic hit economy, digital mobility has witnessed a steep rise across industries on the cusp of the digital revolution.
Mobile App User Hedonism – What are the Salient Pivots?
1. Zero Error Performance
The functionality of a mobile app is imperative to drive the users from website visits to downloading the app on their mobile for a heightened mobile app user experience. Building a roadmap and triggering the user to install the mobile app solution depends on the mobile-only functioning, efficient designing and deployment.
The mobile app engagement incorporates two essential metrics, i.e. user interface, which leads to a good user experience. On the other hand, technically adept, glitch-free architecture would help lower app churn rate and boost app engagement to meet business ROI. 
2. Seamless App Onboarding
A 360-degree error-free journey experience right from navigation to the user desired action process success is the end goal of an enterprise. User abandonment rate amplifies when the login screen, menu bar, critical features, and navigation interface are too complex.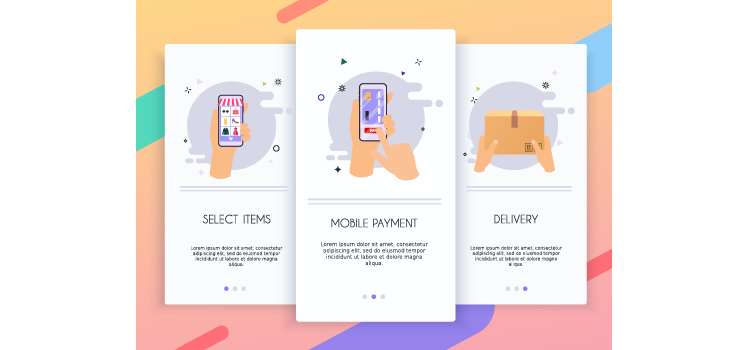 The roadmap to meet user action intention through mobile app usage aims to be free from cognitive load. Thus, cognitive load is directly proportional to the mobile app onboarding interface for a software product or service.    
Some mobile app onboarding flow highlight are hereunder:-
Value-Oriented Onboarding – The app design and content must communicate the app's value about the platform functionality facets. What are the value propositions the app could offer to its users? The enterprise overall business objective is to answer the question with its optimal app design and performance delivery.
Functional-Driven Onboarding – This process should keep the app process design cognitive and straightforward, explaining how to operate the app. Adding too many app features would eventually clutter the navigation system that may appear complicated for the visitor. So, the relevant suggestion is to add three or four app built functionalities at most. 
Single Account Registration Option – Account registration needs to be substituted and personalised, including alternative navigation friendly registration options to sign in with Facebook or Google.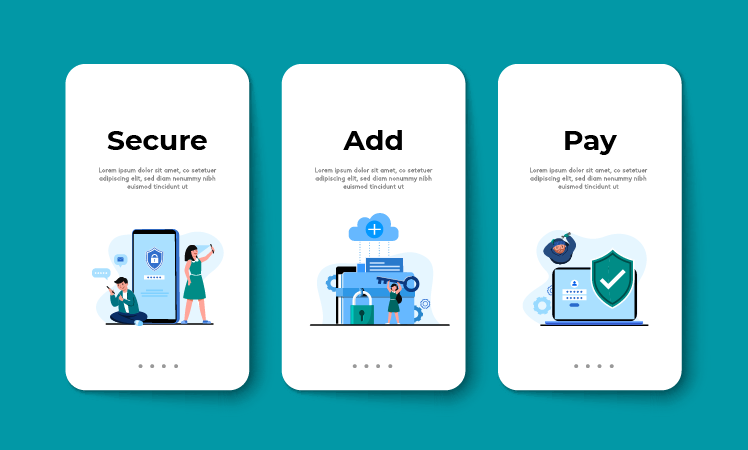 top an
Progressive Onboarding– One of the imperatives of mobile app onboarding is to knowledge the user through guided instruction. A customised mobile app caters to the user's need largely upon a structured guideline for precise user comprehension.Hidden functionalities, complex workflow, and gesture-driven interaction are critical to progressive onboarding through app guideline briefs for the practical approaches for using the app.
3. Simple App Usability
To achieve maximum user downloads, the design coupled with app content, layout briefs should be simple, not complex. Moreover, the app icons aim to enable users to select, swipe or tap the app features without tech hassle while being uniform with gestures throughout the app for heightened user experience.
Hence, the mobile app user experience signifies an emotional connection that develops the psychological trigger to engage harmoniously with the app walkthrough.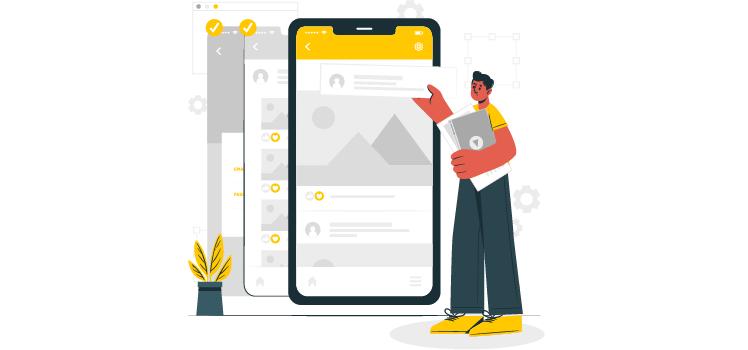 4. Smooth Navigation
Never confuse users with complicated navigation bars like the menu bar should be easily accessible when a user lands on the first step, the login page. A good search option to filter down customised results for guiding mobile app visitors ideally is perhaps to increase the website to mobile app conversion ratio.
Reversely, poor navigation and mobile app user experience would eventually downhill users interest, leading to uninstallation and quick drop-off rates.
5. Streamline User Credential Process 
User input data format during registration or checkout must follow a simplified, minimalistic approach on mobile devices to check high drop off rates. Auto-complete, predictive text suggestion, spell check, curtail the number of fields for user input etc., is vital in-app features to be embedded during app design.
Therefore, the journey through the way or user path right from the landing page to meeting their end action perhaps determines the conversion rate. Most importantly, a feasible approach that the enterprise can design is the 'Guest Checkout Option'.The customer or user doesn't have to make a new account before purchasing a product.
6. Elevate User Assistance
A customer or client gratification encompass their queries and challenges1 while using the app where system delivery is the answer engine to serve the user purpose.
Thus, self-serve FAQ, live chatbot support, click to call, would lessen the gap between the user's challenge and their end action goals. Comfortability leads to habitual satisfaction that a mobile app visitor looks for, and the mobile app development enterprise strives to live up.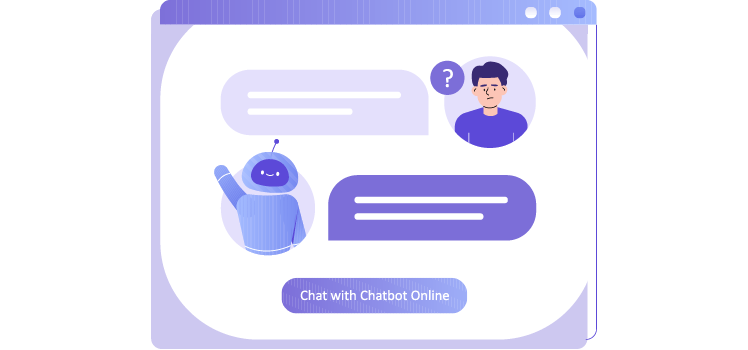 7. Concise Mobile App Content
Mobile App developers must craft the layout to conserve screen space to showcase the user's most relevant and valuable information. Content navigation on the mobile app due to screen space resolution is different from the website layout.
Mobile App users generally prefer long continuous scrolling, so the content must be well carved to uplevel user attention through persistent engagement. The guideline, user assistance rich content, redundant content might only lead to a spike in app abandonment rate. Cramming up content on the first screen would only fetch negative feedback or less retentive user numbers.
8. Affirm Security Compliance and Privacy
An app download foremost factor is the user's private data security to ascertain brand loyalty towards an enterprise. Transparent permission policies for direct linking of user financial details like credit/debit card information, particularly for retail apps, would help to reinforce credibility. Users seek trustworthiness from an enterprise with their personal and financial credentials.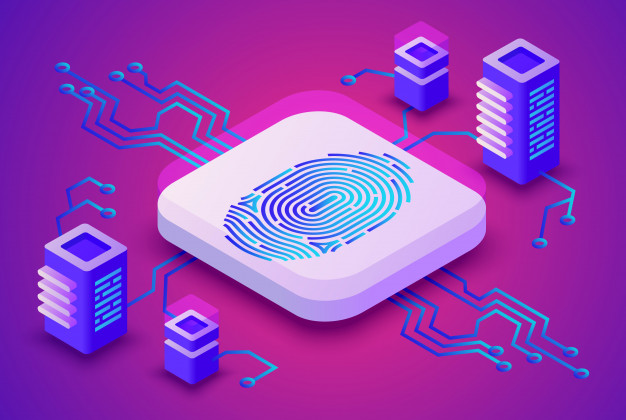 9. A Well-crafted UI and UX Design
A coherent personalised UX design by leveraging user data can showcase the apt content for localising user search and experience on the app. Since the app user abandonment rate is higher than website visits, the correct convergence of content and visual architecture of the app should be simple, cognitive to keep the user behavioural action flow through the onboarding process consistent.
The graphic design, like colour palette, typography, and all other design elements, should be clubbing together to create an eye-candy representation to pull traffic for app installation.
10. App Testing
The most crucial phase in the app development cycle is app testing before launch on the app store. Customer feedback is essential to improvise on the scalability of user experience to outperform in a highly competitive digital tech market space.
Furthermore, the quality Assurance test enables the app to resolve the faulty functioning of the app. Moreover, UI/UX test is fundamental for a pilot run to pass the litmus test for the app launch.         
Final Takeaway  
In a nutshell, An enterprise practical tech-led approach to help users solve a specific or maybe myriad of challenges is the cornerstone of mobile app development success. A faulty UI design may lead to the breakdown of enterprise project planning for digital transformation. So it is safe to say a brilliant UX is the foundation pillar of an enterprise's entire value chain development process. 
A business enterprise faces several tech challenges to keep a strong foothold in a highly competitive business landscape. Therefore, to ensure a user-centric UX approach, a shift away from conventional practices towards a mobile-specific way of thinking for the utmost mobile app user experience is the vision keeping in mind the app usage by and large on the dynamic proliferation of the digital revolution.
Get stories in your inbox twice a month.
We at Affle Enterprise grasp your design challenges, ideate a personalised experience to solve business problems and provide mobile app development consultation for your business where a better user experience envisioned will materialise. Connect with our team at enterprise@affle.com for a quick app design consultation.