An Ultimate Guide to Launch On-Demand Food Delivery App like Grubhub, Zomato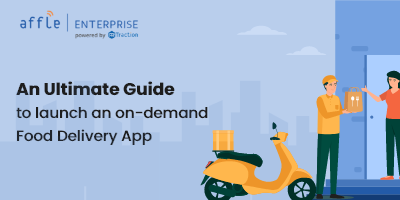 India's online food delivery industry is booming, thanks to digitization fuelled by advanced technologies and the rapid proliferation of smartphones. The fast-paced and hectic life and rise in disposable incomes have boosted online food delivery across urban areas in India. 
As per the latest reports, by 2022, India's online food industry will rapidly grow at a CAGR of 30% to become an $8 billion market.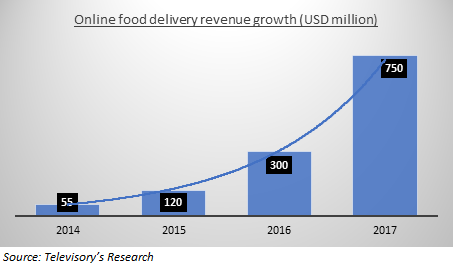 At present, Zomato and Swiggy dominate the online food delivery market in India. However, there are several other players in the field, including Foodpanda, Faasos, Dunzo, and Eat Fit, to name a few. Both small restaurants and large food chains are entering the online food delivery industry since it is an excellent means of brand building and boosting sales.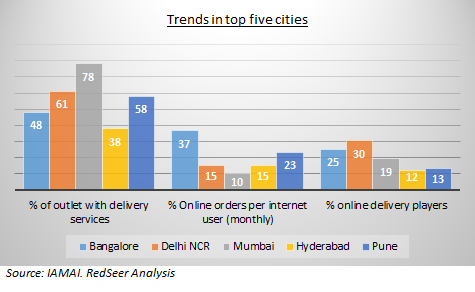 However, entering the online food delivery industry requires strategic planning. Any brand that wishes to offer online food delivery services must first ideate creating a food app and consider the cost to develop an on-demand food delivery app. 
Why is there an increasing demand for food delivery apps? 
Thanks to mobile app development, Online food delivery apps promise convenience to users – they can order anything they want, anytime they want, and have it delivered at their chosen location. Plus, speedy delivery, exciting online offers, and e-payment methods further aided the shift from conventional on-premise dining experience to online food delivery service. 
The present situation with the ongoing pandemic is the perfect time for online food delivery vendors to expand their brand reach. Since we are now unable to step out for "luxuries" like shopping and eating out (yes, these are luxuries right now!), an increasing number of people are readily opting for online food delivery. 
As for restaurants and eatery brands, a mobile app like Zomato is a great way to stay relevant in their customers' minds via push notifications. Push notifications allow brands to retarget their customers by sending hot deals, trending offers, and discounts. This further promotes brand loyalty and trust, thereby helping to create a solid customer base. 
What are the features of a good food delivery app?
Before we start discussing the cost to develop an on-demand food delivery app at length, it is essential to know the features that help create an outstanding on-demand food delivery app: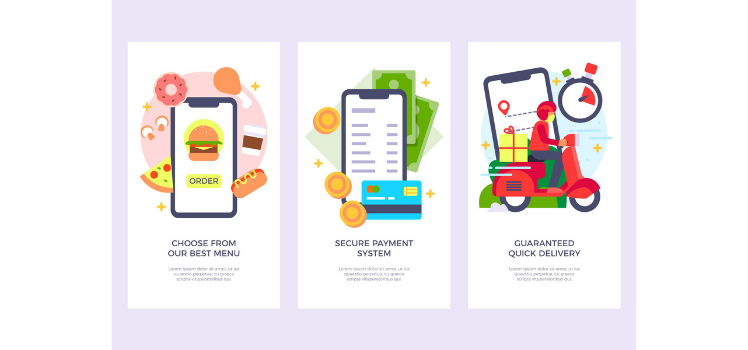 A well-designed UI with appropriate filters and seamless navigation.

Easy registration and sign up process.  

24×7 customer support with social media integration options.

A dashboard for customer discounts, rewards, cashback, and loyalty points. 

Real-time GPS tracking to know the present location and status of the order.

A review & rating section to allow customers to check out the best food options and the services of the brand.

Easy order placement and reordering/scheduling options.

Easy and hassle-free payment options (COD, wallet, and other modes of online payment).
Essentially, these are the minute features that make an excellent food delivery app. By integrating functions like smooth navigation, secure online payments, real-time customer support, personalized restaurant recommendations, and personalized delivery details, businesses in the food industry can unlock new and unique revenue streams.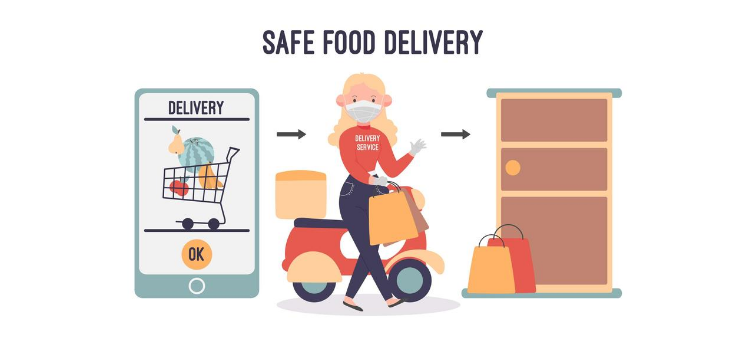 On-demand food delivery apps – Revenue Model 
When it comes to the revenue model of food delivery apps, there are two primary models:
This model urges restaurants to take customers' requests and handle the delivery services themselves (through their delivery staff). The order only model is great for businesses with limited resources. Order only startups can charge between 10-15% for their app services. It promises remarkable scalability and growth. 
The order and delivery model
Unlike the order only model, in the order and delivery model, the startups offering the service must handle the logistics for partner restaurants. So, while the restaurants need not invest their money for delivery service, startups can earn substantial revenue by letting restaurants use their order and delivery services. Naturally, the commission for these services is much higher, going up to 25-30%. Zomato uses this model. 
How much will it cost to develop on-demand food delivery apps like Zomato or GrubHub?
Multiple factors go in to determine the cost to develop an on-demand food delivery app. Usually, food delivery apps make money in three ways:
They levy surcharge pricing on top of the base pricing. So, prices remain high at peak hours, for example, lunch and dinner. 

They earn recurring revenue from restaurants by sharing the revenue on the orders completed by distribution partners (like Zomato, Swiggy, GrubHub, etc.). 

They earn a marketing fee from restaurants. Whenever a customer views a listed restaurant, the partners earn a marketing commission.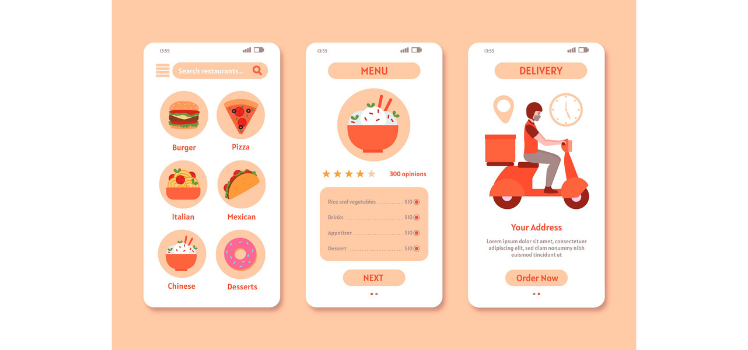 Now that you know how food delivery apps make money, it's time to look at the factors determining the cost to develop an on-demand food delivery app:
Why market your on-demand food delivery app?
Apart from the costs to develop an on-demand food delivery app mentioned above, there's another vital cost to consider – marketing costs. Once the app is ready to launch, you must take active measures to market your food delivery app. Marketing through social media channels, television advertising, mobile site redirection, incentivized/non-incentivized CPI, affiliate marketing, etc., are fantastic means to spread the word for your app.
Each year, many companies and startups launch on-demand food delivery apps. However,  most of them fail to make a mark in the industry due to the lack of an actionable marketing strategy and marketing budget. Without the right marketing and promotion, your app will fail to reach the target audience. Similarly, if you fail to allot a specific budget for marketing your on-demand food delivery app, you will have no guide to ensure that you stay on target with estimated costs vs. the actual costs. 
Conclusion 
That's basically all you need to know about the cost to develop an on-demand food delivery app. Now that you know what are the possible factors that determine the cost to develop an on-demand food delivery app, the key is to start by identifying the specific needs of your business. Once you do this, other things will naturally fall into place, making it easier to weigh in on the factors that define the cost of app development.
Get stories in your inbox twice a month.
We at Affle Enterprise grasp your business challenges & ideate a personalized user experience to solve complex business problems. Connect with our team at enterprise@affle.com for a quick mobile app development consultation.