Top Mobile App Design Trends to Opt for Your Next Mobile Application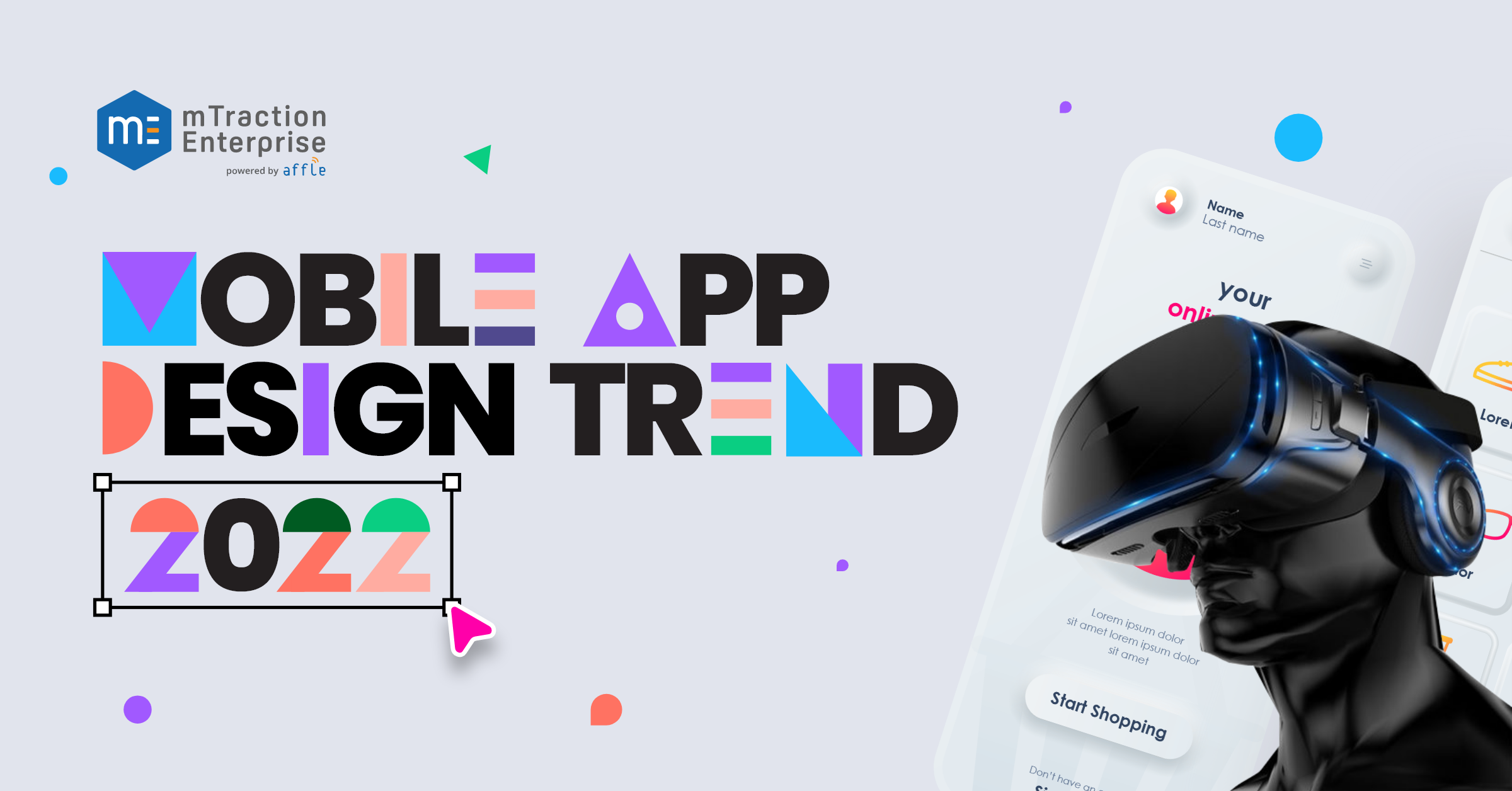 Mobile applications appear and disappear without any flash and trace. Yes, with every passing year, there is an escalation of mobile applications on the internet. Countless apps are launched every subsequent day, but only a few got that boost in the market. Startups to well-established business owners invest in mobile app development, but hardly reap its benefits.
Do you know why? What is the biggest reason behind any app's failure? Why can some apps not gain enough popularity despite having a comprehensive range of functionalities? Have you ever wondered what drives someone to use (or not use) your mobile app? "An outdated mobile application design". Yes, a dull and outdated app design can keep you behind your competitors, degrade your brand value, disconnect you from your customers, and lead to the loss of many leads.
A mobile app acts as a revenue-generating tool for a business. You must avoid the usual mistakes for a successful mobile UX design and make it boring for your customers. Being an entrepreneur investing in mobile app design services can be the healthiest approach for your business growth. Today, where everyone is going mobile for their day-to-day needs, building a user-friendly and interactive app is necessary. As per the report by Statista, in 2020, the worldwide revenue from mobile applications crossed over 318 billion U.S. dollars and the figure is expected to grow in upcoming years.
Why Should Businesses Follow Mobile App Design Trends?
UI/UX design incorporates significant visual aspects of mobile apps such as color schemes, fonts, images, animations, etc. These elements play a vital role in making customers feel comfortable. They also help them in easy navigation from one screen to another. In addition, a mobile app with perfect UI design styles makes sure that all content is presented clearly to visitors. Following the trending UI/UX design increases user experience and conversion rates, leaving no point of confusion among customers.
Before you step into mobile app designing, keep in mind the  5 stages of the design process that revolves around key concepts: Empathize, Define, Ideate, Prototype, and Test. The app design can make or break your online business's success. Keeping this in mind, let us highlight some trending mobile application design ideas to incorporate into your next mobile application.
Top 10 Mobile App Design Trends to Quickly Adopt in 2022

1. Neuromorphic Design (3D elements)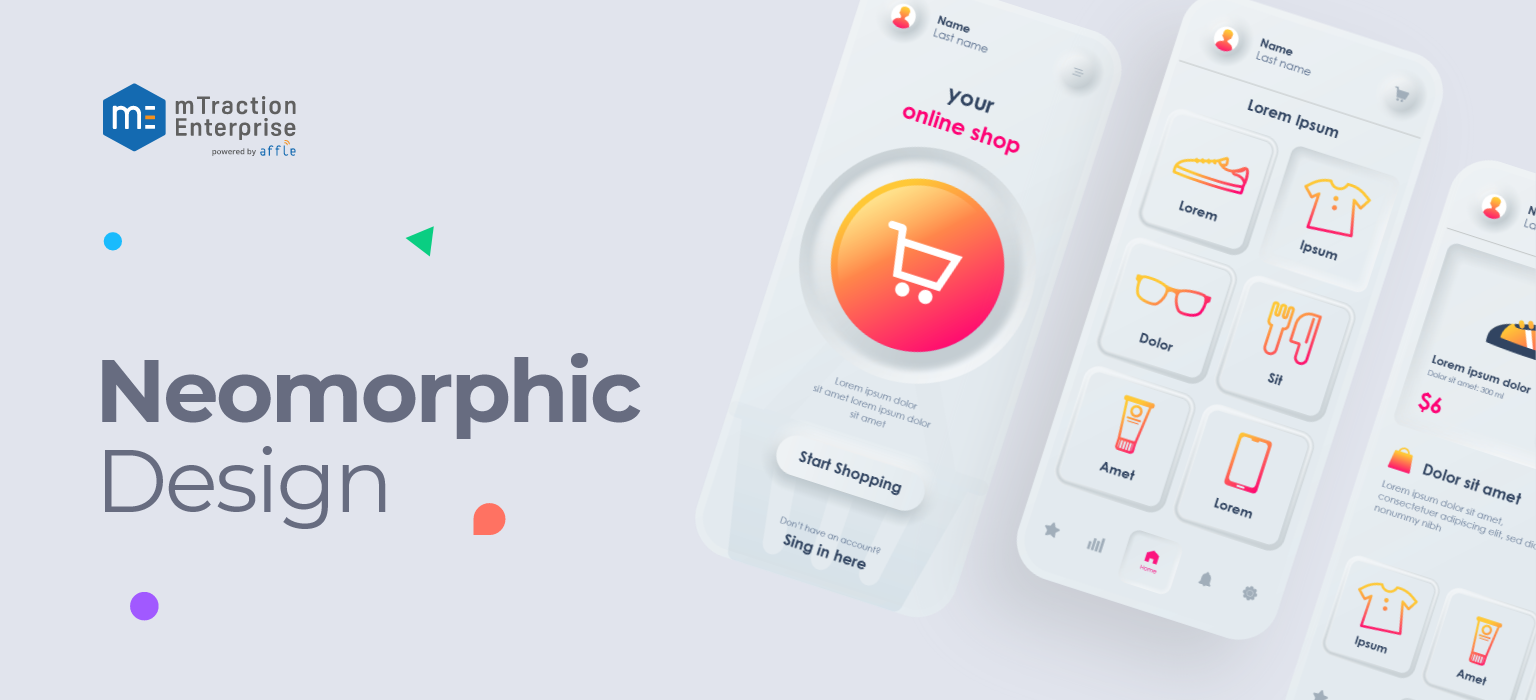 While talking about customer-centric app design styles, count 3D elements as the cherry on the cake. For a stellar user experience, icons and buttons play a significant role. The neomorphic design trend takes the button and icon design ideas to another level and makes them multi-dimensional.
Also termed Skeuomorphism, this mobile app design trend makes a great blend of real-world objects and 3D graphics. 3D mobile app modeling creates eye-catchy designs and offers a sophisticated and pleasing user experience.
2. Personalized Interfaces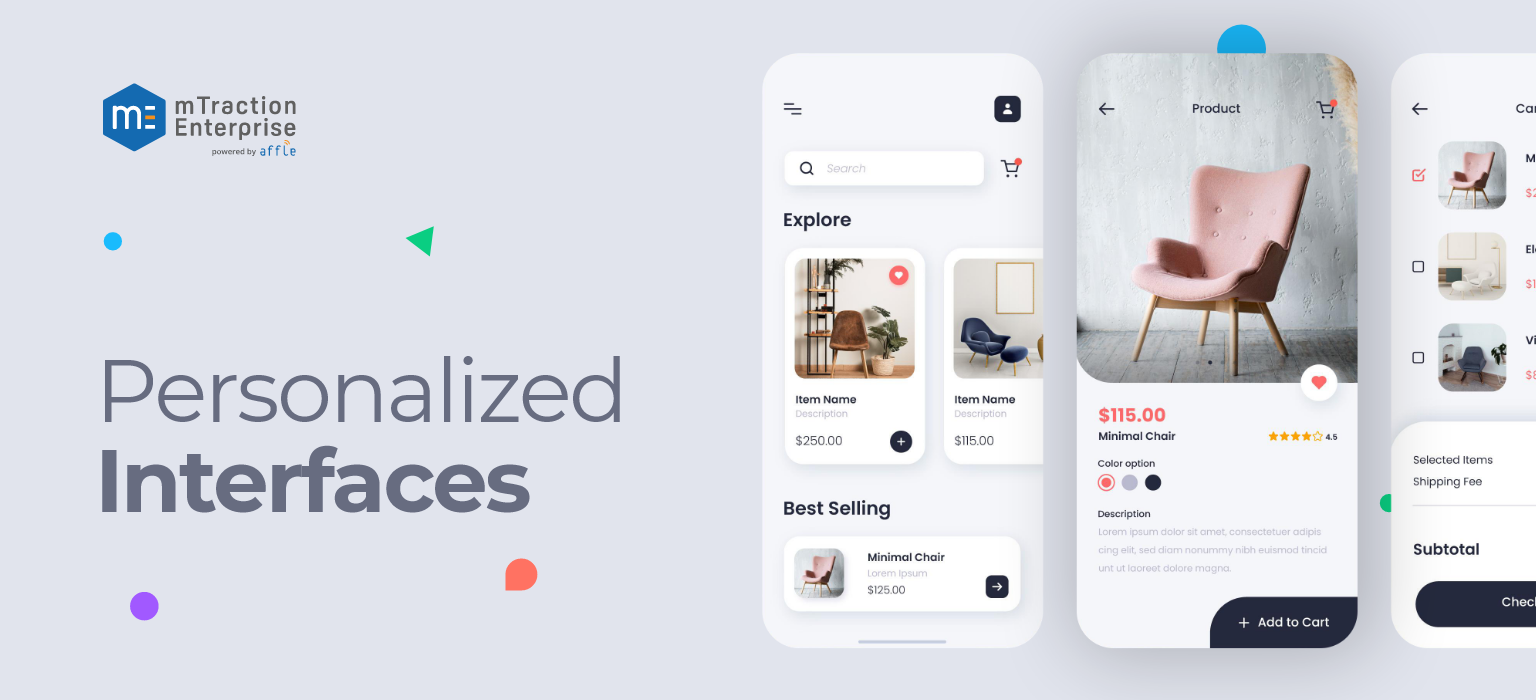 The personalized user interface has become the taste of many individuals. A market leader like Apple eagerly adopted this trend, creating widgets for different screen resolutions and other content in iOS 14 version updates.
Focusing on aspects like push notifications, implementing geolocation, and personalized content delivery gives a winning advantage to your app. Moreover, personalized mobile app UI design trends cause the acquisition of new customers, enhance customer engagement, and maximize customer retention rate.
3. Voice Recognition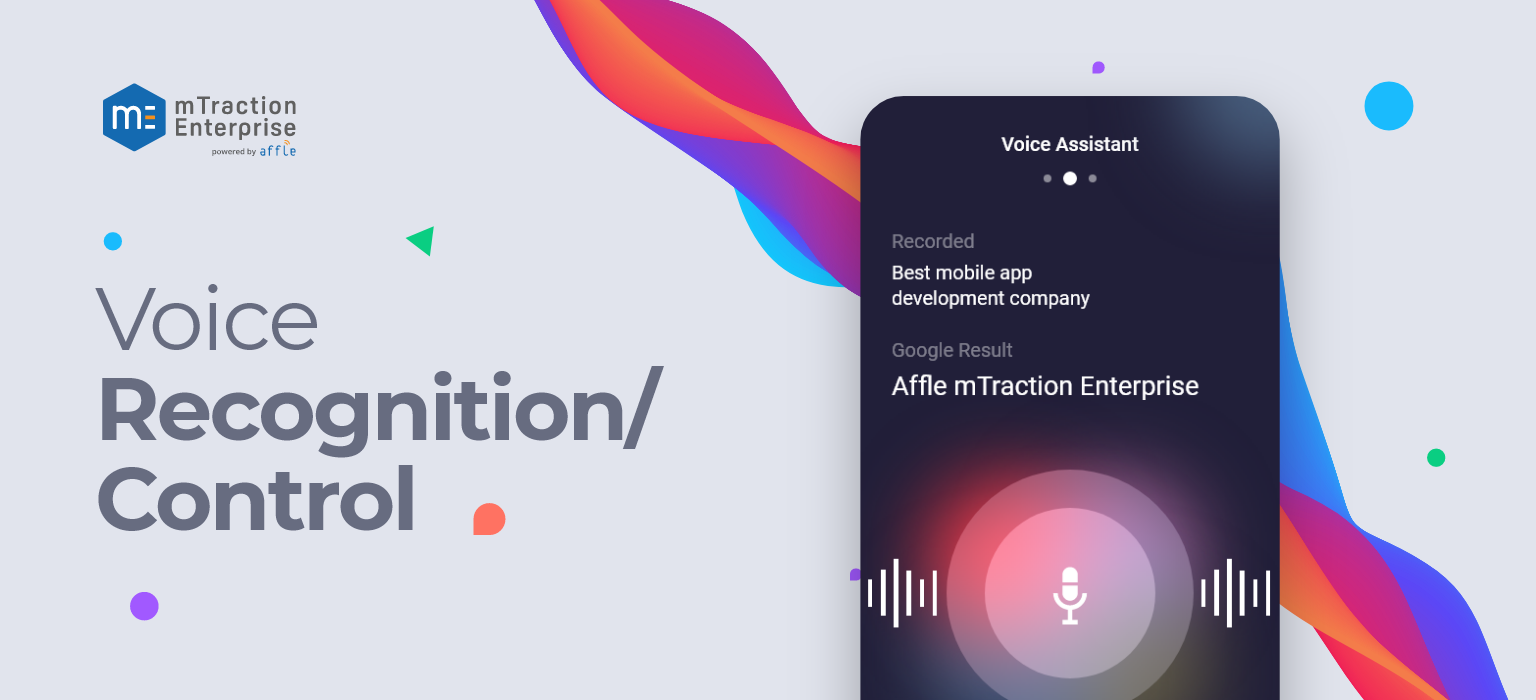 Don't you feel overwhelmed when Siri gives a quick response to your commands more than anything else? Aren't you dazzled with Alexa's active voice recognition? Well, if your answer is yes, then we are already on the same page.
Today, the integration of voice control systems in mobile apps has become a top-notch choice. The Google assistants set the high expectation of simplified voice search features that users adore. Undoubtedly, adding a voice control interface can make your app best fit in the digital realm.
4. Dark Mode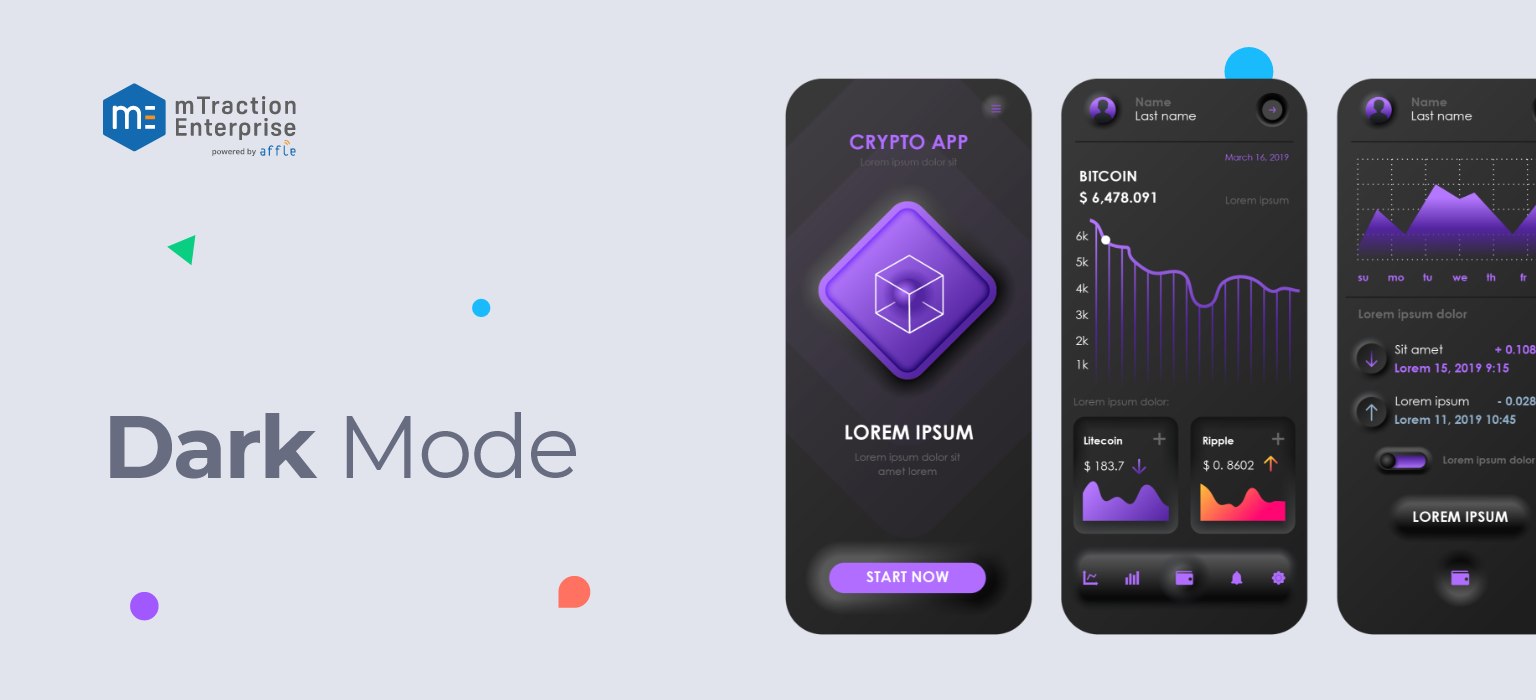 For a few months now, most mobile screens have been shifting to dark themes. Initially, the dark mode was a new feature launched in Android 10 and iOS 13. Later on, this trend gained massive attention, became more popular, and now is here to set new mobile application design standards.
The dark mode UI design is a must-have feature in your mobile app that lets users switch modes and makes your app future-ready. No wonder users are fascinated with this UI idea as it gives them a soft and pleasant experience while interacting with your app.
5. Animated 3D Illustration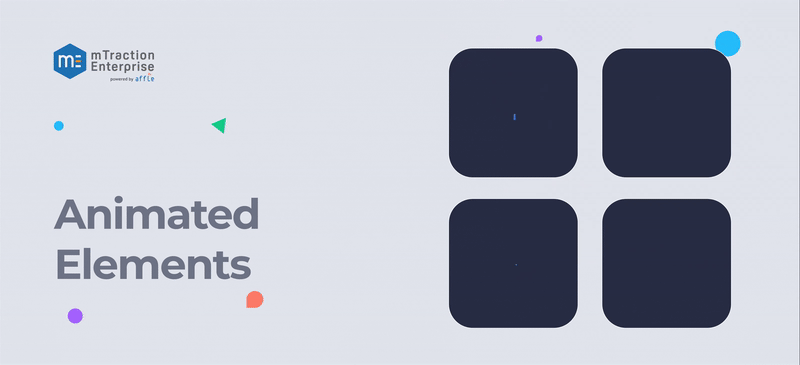 Today, the mobile app UI design trends are getting more emotional. Yes, designers continuously try to connect with customers' emotions by adding better illustrations. Experimenting with storytelling illustration styles to associate with the buyer's emotional level can make a strong bond between your brand and potential customers.
Using cartoon illustrations, motion graphics, hand-drawn illustrations, soft 3D illustration texture, etc., can be the gateway to gaining maximum customer attention and driving them to take action on your app.
6. Uniquely-Abled-User-Friendly Design
It's pretty challenging for people who experience physical disabilities to access apps. But, thanks to the unstoppable tech innovation that provides convenient access to mobile apps to specially-abled folks.
The uniquely-abled-user-friendly design trend offers versatile features like simple navigation, captions in audio and videos (helpful for deaf people), gesture interpretation abilities, touch-sensitive, and responsive design to make the app disabled-friendly. The prime focus of this trend is to create mobile apps easily accessible for any individual with or without any physical challenges.
7. A Glimpse into AR/VR & Metaverse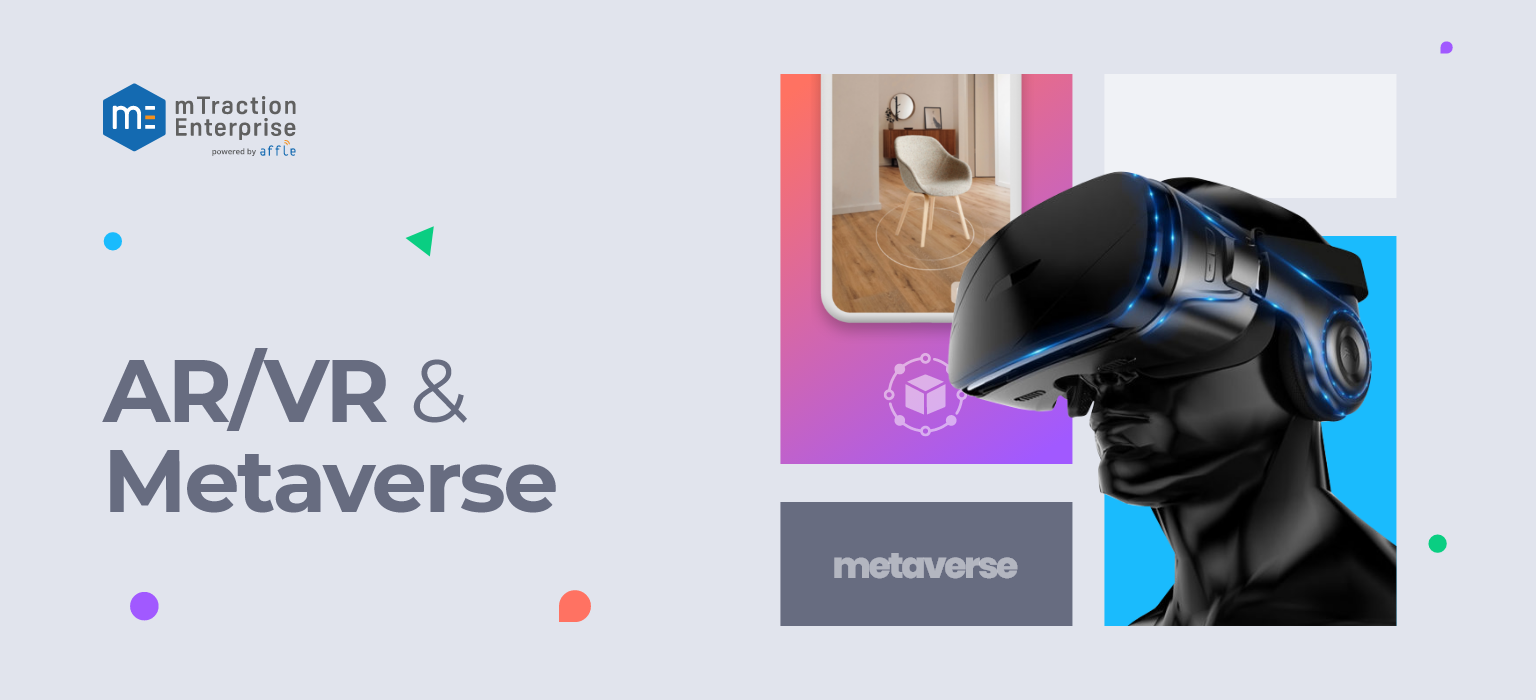 The Metaverse brings together many different advanced technologies for web and app development in order to offer a whole new and unique user experience. Today, users view content on the web. The incorporation of Metaverse, AR, VR, Machine Learning let users immerse themselves in the content.
Tech advancements like Augmented Reality/Virtual Reality enable the incorporation of fictional digital elements into the real-world image. It offers a 360-degree representation of the product. Industries like Media, Travel, eCommerce, Entertainment, mHealth, Real Estate, and Education have already adopted AR/VR to enhance the app's design and enable the customer to have a view like a real-world object.
8. Minimalism & Simplification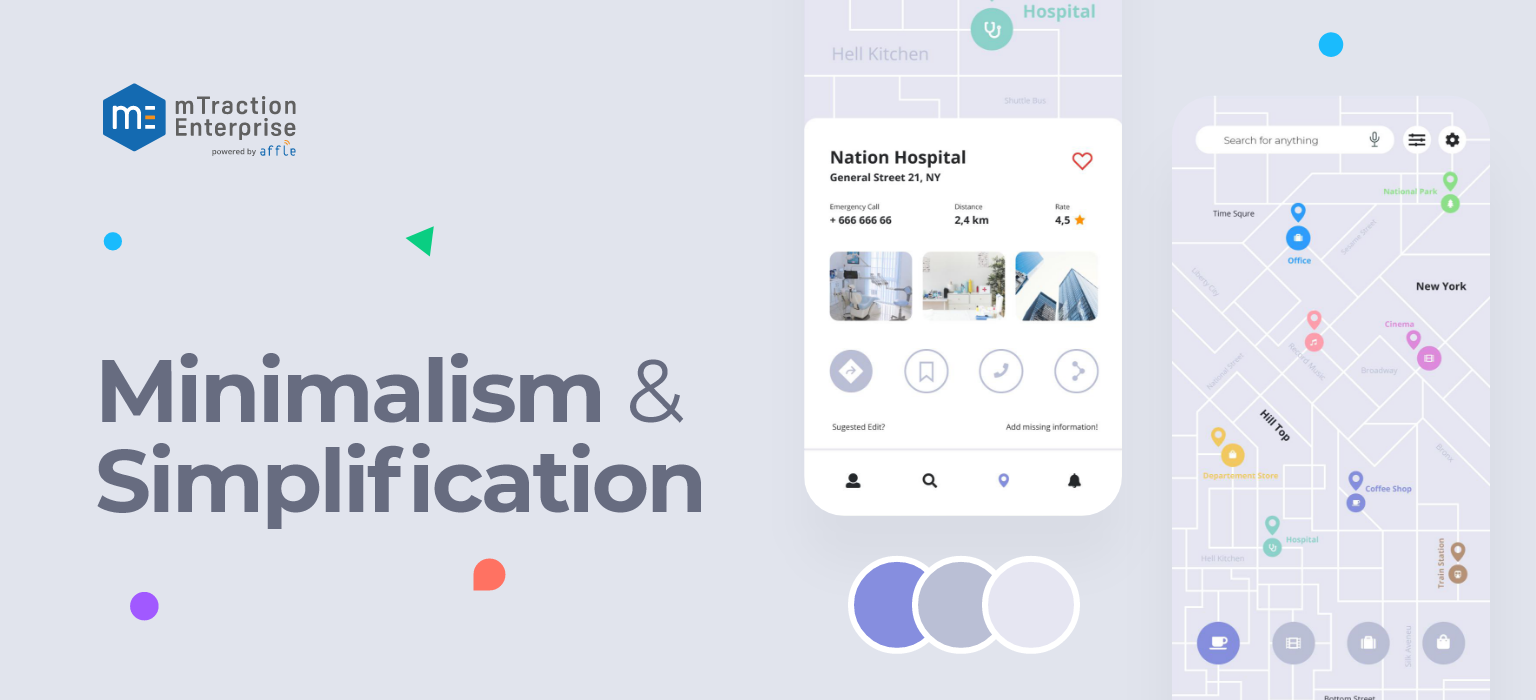 Good color schemes improve the visual experience to accompany the information displayed on your app. To get the best outcomes, intercept the contrasts that could help you to bring out the finest of your elements. Minimalism and simplification design patterns will never run out of trend. They don't create eye strain or confusion for web visitors. They're functional and offer a quick loading speed. This enhances user engagement and does not let them visit competing apps.
9. Glassmorphism & Glass Inspired Elements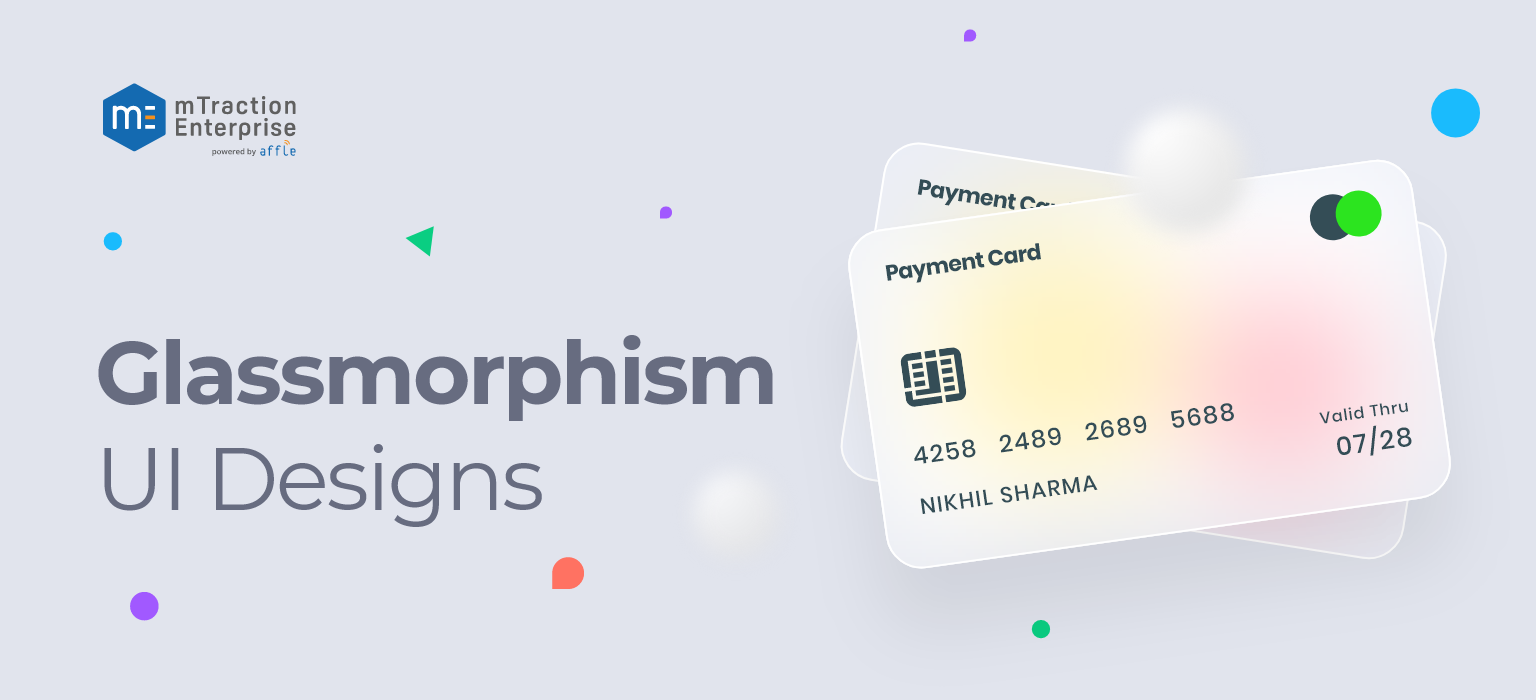 UI designers are witnessing the emergence of the glassmorphism trend. Glassmorphism is focused on developing a 3D interface using transparent glass panels or glass-inspired elements on blurred and colorful backgrounds. Glassmorphism is minimalistic in visuals like Neomorphism, but factors like color and background create a difference. The USP of Glassmorphism UI design is translucent, glass-like, multi-layered elements that make it stand out from the crowd.
10. Free-Hand Drawn Elements
As the name suggests, hand-drawn images are imperfect mobile app UI design trends that add perfection to your app. Yes, the reason behind adding imperfect hand-drawn elements to an app's UI/UX design is to raise the emotional connection.
Maybe you are thinking about how such imperfections will sustain in this pixel-perfect digital world. But, freehand elements attract visitors through the cute-looking sketchy drawings. This new-emerging design trend is turning the market stats upside down and also becoming USPs of many top brands.
Final Thought!
Modern UI/UX app design trends are not just a tribute to fashion but an absolute necessity that boost your online business with effective promotion & guaranteed growth. Following the latest mobile app design trends can increase user interaction and attract new customers to your products and services.
Besides the trends mentioned above, a few others like bottom navigation 2.0, passwordless login, minimalistic look, and bucket list apps are also trending. We at mTraction Enterprise take pride in helping clients with innovative and creative mobile app designing. Do you have any app design ideas? Share it with us. We are the most prominent mobile UI/UX design company that caters to its clients with perfect mobile app design services. Our mission is to get you a pixel-perfect mobile application that helps you maximize your visitors and customer engagement.
Get stories in your inbox twice a month.