Unveiling New Identity: Affle Enterprise is now mTraction Enterprise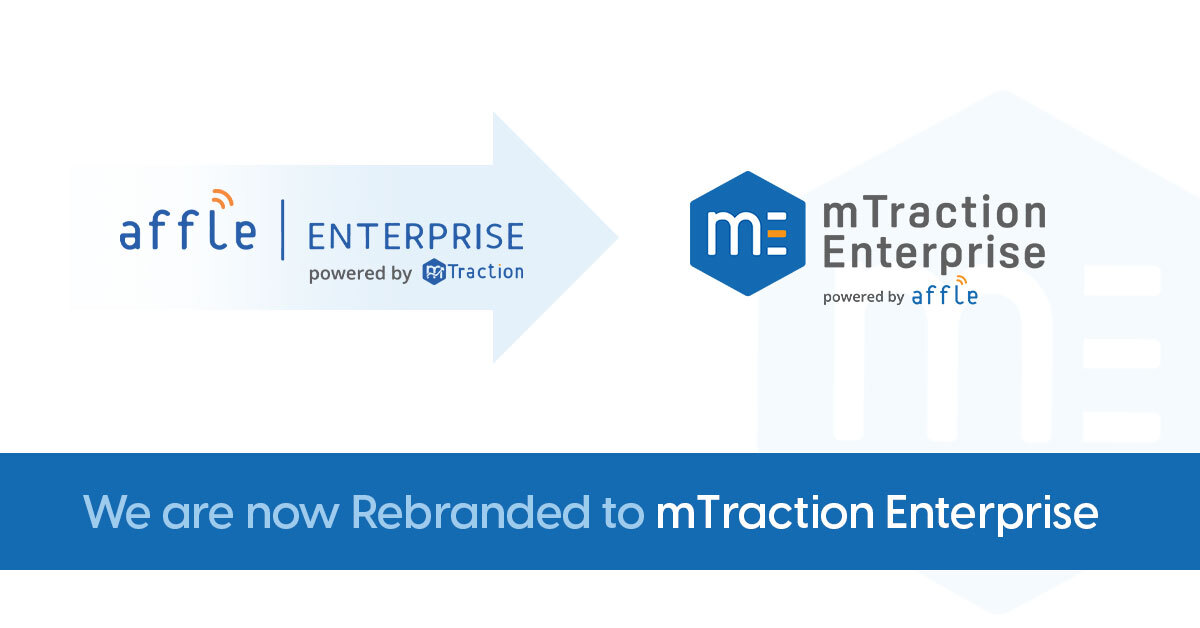 Affle Enterprise started its journey in 2005 as a global mobility solutions provider helping giant enterprises and startups to solve complex business challenges with top-tier and innovation-driven products and services.
We have empowered 300+ clients across industry verticals and delivered 1000+ tailor-made apps that fulfil business objectives and ensure long-term, sustainable growth. 
Affle Enterprise boasts of a globally diversified portfolio of clients including the Singapore Government Enterprises, eg. Land Transportation Authority (LTA), SportSG, Singapore Tourism Board, CPF, ACRA, Keppel Land, McKinsey & Company, Amazon, BCCI, and Sun Pharmaceutical, among many others.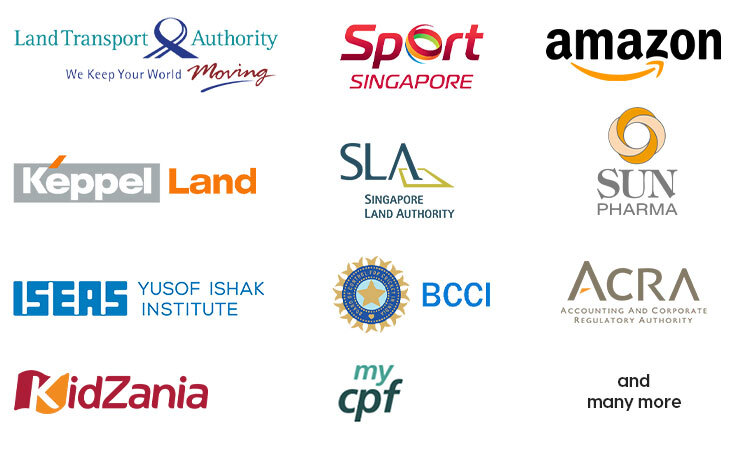 Now It's Time for an Overhaul…
Keeping in mind our vision to be a progressive and dynamic digital transformation enabler in today's rapidly changing technology landscape, we felt a major rebranding was in order. Hence, with great excitement and genuine happiness, we unveil our new identity- mTraction Enterprise.
mTraction Enterprise demonstrates an evolution of our past brand in terms of look, feel, and capabilities, which have been revamped and modernized to keep up with modern-day expectations. The new brand of Affle Enterprise reinforces our core values responsible for our success and reputation while serving as an opportunity to deliver many more new innovations and services.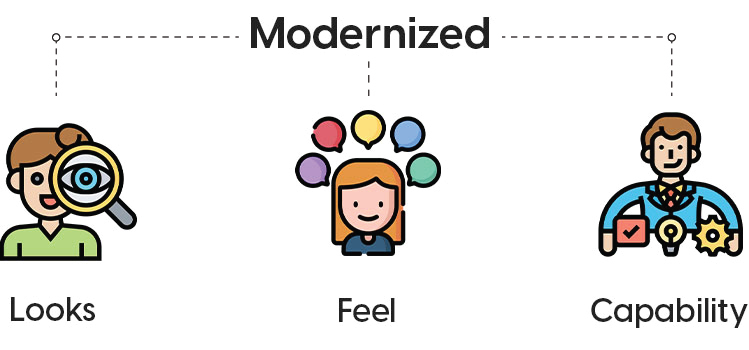 Upgraded Services and Solutions:
Under the rebrand, we have made significant additions to our products and services. Our upgraded capabilities give businesses a competitive advantage, ensuring clients remain relevant and meet the ever-evolving customer demands.
Our unique service platform, the mTraction platform, is an integrated end-to-end product helping app owners from diverse industry verticals to maximize mobile traction through usage analytics, CRM, and Re-engagement solutions.
It's an SG:D Accredited platform. Singapore Digital (SG:D) is a Statutory Board of the Singapore government that verifies companies for long-term business stability and assures their ability to deliver high-quality products to a global clientele.
Under mTraction platform, we have newly launched mTraction Event Management System, mTraction DAM, mTraction Survey and mTraction Conversational Commerce platform. 
mTraction Event Management System- Driving success through strategic planning and stringent execution of events
Our event management system enables the government & enterprises globally to enhance visitors' Pre, During and Post-event experiences. It offers complete end-to-end event management through services like payment, attendance tracking, and engagement through our engage 360 capabilities.
mTraction Survey- Lowest Energy Survey delivering an omnichannel experience at all touchpoints.
Our survey platform helps government agencies and modern enterprises stand out with powerful features like gamification, analytics capabilities and survey personalization that help users turn feedback into actionable insights.
mTraction Digital Asset Management (DAM)- Multi-AI System Storage Solution for tagging, event auto-link, calendering and search. 
The Digital Asset Management system enables enterprises & the government to extract more value from their digital assets with face recognition, sentimental analysis, and superior export and import capabilities.
mTraction Conversational Commerce Platform- Futuristic Chatbot Services for unmatched customer experience 
mTraction Chatbot helps organizations transform conversations into conversions across all digital channels and boosts lead generation.
We have also incorporated new industry-specific solutions, like E-learning app development, On-demand App Development, and Digital Commerce.
Our futuristic EdTech apps address key learning challenges and help elevate the education process. 
We offer personalized Digital Commerce solutions to enhance the customer buying journey and revolutionize the way enterprises transact with their customers.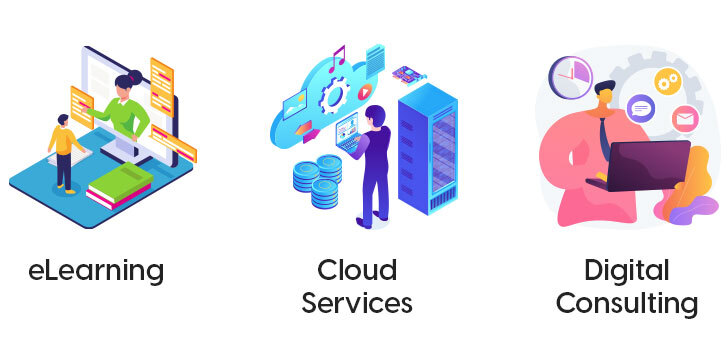 We have also expanded our range of services to include QA Services, UI/UX Services, Digital Consulting, and Cloud Services in order to fast-track and upgrade the digital transformation journey of giant organizations as well as budding startups.
What Sets us Apart:
mTraction Enterprise is a one-stop-shop for all kinds of mobile app services. We don't just build great apps but assist our clients throughout the entire digital transformation journey. Starting from customized app development, to user acquisition through omnichannel marketing, to user reengagement and retention, to app modernization and fraud detection- we cover it all. This is what sets us apart from piecemeal solution providers.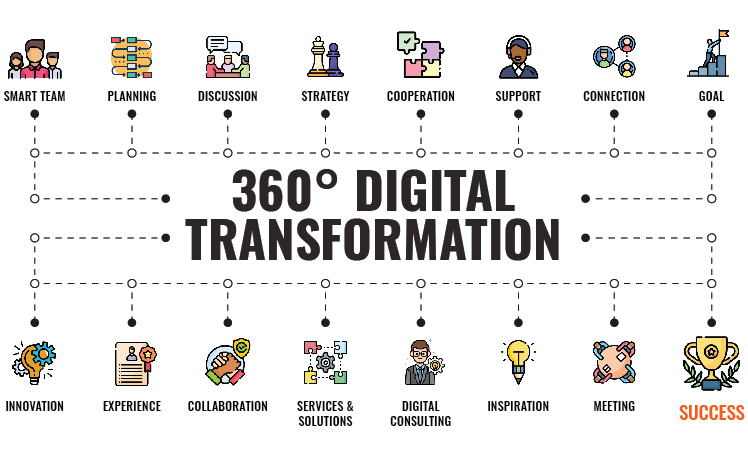 We value the trust we've built over the years and look forward to tapping into new markets and growth opportunities while delivering high-quality, result-driven services as always.
Get stories in your inbox twice a month.