Online Survey Guide: What are They, Their Advantages and Examples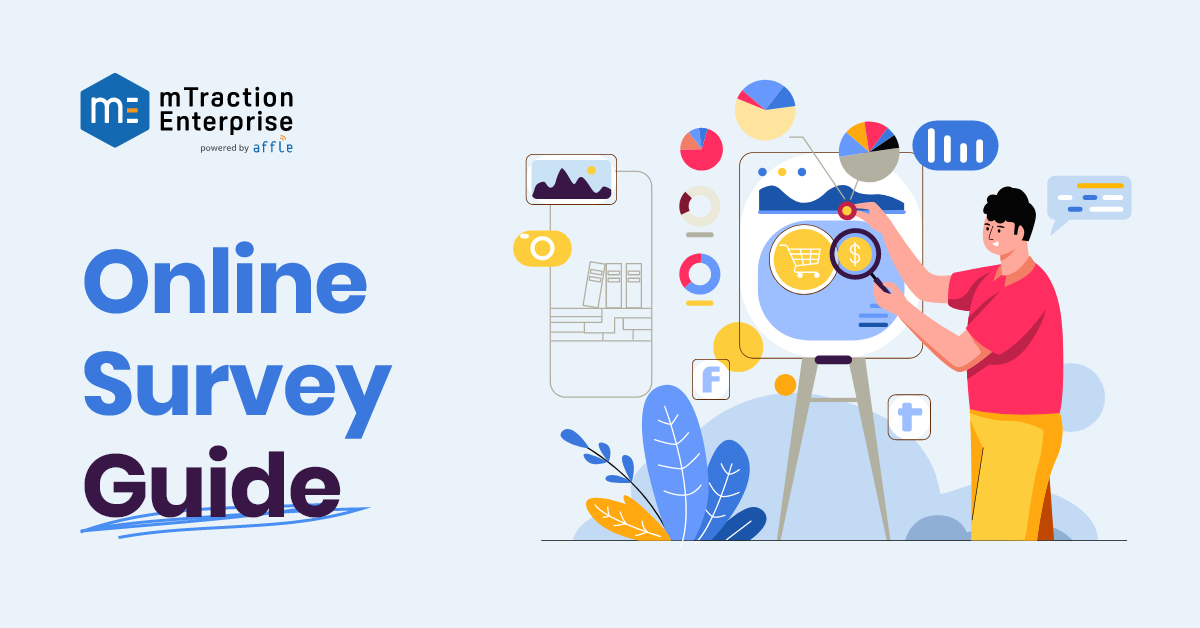 What is an Online Survey?
Online or internet survey is the new digital approach to collecting data via multiple online sources and enhancing user engagement. This type of survey is based on the products or services-related questions sent to the target audience. The survey members participate in online surveys by responding to questions over the world wide web. Respondents receive digital surveys through email, social media, embedded questionnaire forms on the website, etc.
Today, startups to established brands implement low-energy survey solutions to get accurate data insights and customer feedback. They utilize this data to improve the quality of products and services, revamp their marketing strategies, implement recent and new features, and other business objectives. Receiving online data helps businesses to make necessary modifications and progress. For quick data collection, organizations are strongly recommended to opt for an advanced and reliable automated online survey platform.
What are the Different Types of Online Surveys?
Internet surveys fall into four categories depending on the objective they are created for. Here is the classification of online surveys into six broad categories.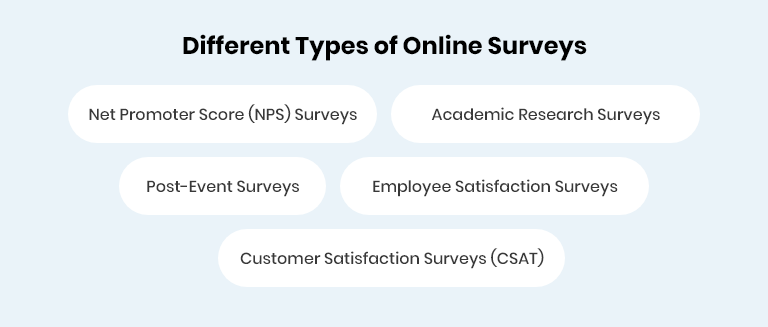 1. Net Promoter Score (NPS) Surveys
Net promoter Score (NPS) surveys analyze how existing customers perceive your products and services. Do they prefer recommending your brand to their connections? The NPS surveys help you understand brand advocacy and customer loyalty.
2. Customer Satisfaction Surveys (CSAT)
Are your customer satisfied with your brand? Do your products and services match enough levels of customer satisfaction in terms of quality and reliability? What areas need quick improvements to make your target audience happy? The CSAT survey primarily focuses on understanding the customer experience and help businesses to understand their expectation.
3. Post-Event Surveys
Event organizers often use this type of survey. An event's success or failure is measured by collecting the attendees' feedback. The post-event or conference feedback by the viewers helps them evaluate the event's failure and success rate. They later use it to implement in their next event to make it more engaging and produce quality-rich content.
4. Employee Satisfaction Surveys
The HR department of a company takes significant benefit from this survey. It helps them to improve employee interaction and engage with them in a better way. They collect employee reviews about company culture and how they feel about other employee benefits they are receiving. These surveys help keep them satisfied, streamline the office workflow for employee benefits, and help them maintain their work-life balance.
5. Academic Research Surveys
The high school students or graduation pass-out can validate their thesis and research with this survey method. They can simplify their thesis writing by facilitating real-world data insights in an accurate manner.
Top Five Online Survey Platforms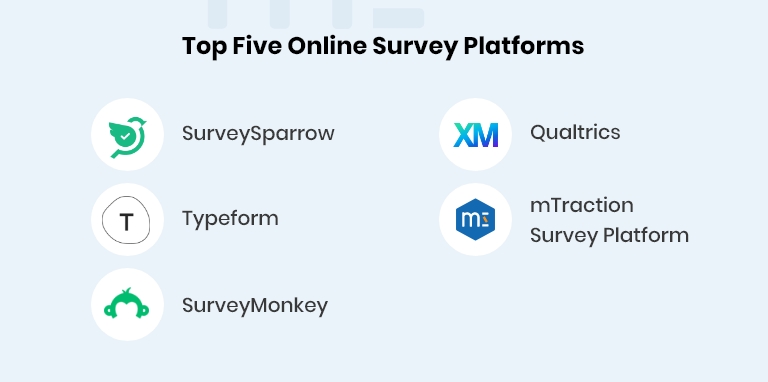 1. SurveySparrow
SurveySparrow is an online survey platform that allows users to create and share engaging surveys for their respondents. The platforms enable quick feedback collection via a one-to-one chat option and extract customer data insights that help make informed business decisions. The SurveySparrow platform turns online surveys into conversations with the maximum completion rates and refined results.
Key features of SurveySparrow
Improve your NPS (Net Promoter Score)
Assess performance with 360-degree reviews
Create conversational surveys
Offline data collection
Multi-language survey
2. Typeform
Typeform is an online Software as a Service (SaaS) platform that emphasizes online form building and surveys. The platforms create dynamic forms based on user needs. Popular brands like Apple Inc., Airbnb, Uber, and Nike use Typeform to conduct engaging and custom online surveys.
Key features of Typeform
Question branching
Unlimited Typeform creations
Live chat option
Automate.io, Slack, Mailchimp, & other integrations
Quick data downloading
3. SurveyMonkey
SurveyMonkey is a cloud-based survey solution that helps users create, share and analyze digital surveys. It allows its users to email surveys to respondents and share them on their social profiles and websites for enhanced response rates. The platform ensures data protection with end-to-end security encryption and SSO. Moreover, it assures that all its features remain compliant with HIPAA and GDPR.
Key features of SurveyMonkey
Automated feedback collection
Salesforce, Marketo, Tableau, and other integrations
Access to customization tools
Custom reporting
Export results to excel and PDF
4. Qualtrics
Qualtrics is a powerful online survey platform that allows users to conduct, share surveys and analyze responses from one convenient online source. It is a web-based survey solution that helps create surveys with complex branching, graphics, and randomization.
Key features of Qualtrics
50+ survey templates
Export data to SPSS, CSV, PDF, Word, Excel, and PowerPoint
Live support from Qualtrics staff
Tools for basic and advanced surveys
Over 85 question types
5. mTraction Survey Platform
mTraction survey platform is a low-energy survey solution. It offers enterprise-class features like fraud prevention, detailed analytics, omnichannel marketing, etc., that help turn customer feedback into actionable data insights. The platform is primarily focused on 4.0 solutions to overcome complex business challenges. It enables the creation of a multilingual survey to generate improved responses via the most spoken dialect in the target market.
Key features of mTraction Survey
Advance question branching
AI-powered surveys
Support multilingual survey
Real-time data visualization
Gamification & leaderboard
What are the Advantages of Online Surveys?
1. Faster Medium to Reach the Target Audience
Compared to manual or traditional survey approaches, low-energy survey platforms are faster and more accurate. They are comparatively quicker in gathering customer feedback from respondents. Surveyors can connect with respondents' opinions from multiple sources like email, online customer feedback forms, etc.
2. Real-time Data Analysis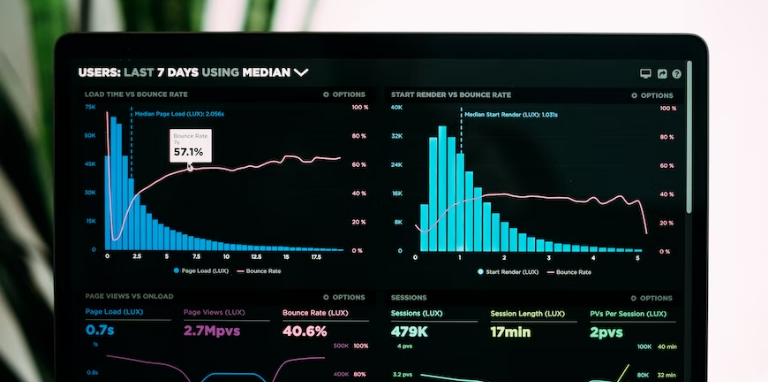 After collecting a plethora of customer feedback, researchers start taking prompt actions to analyze the collected data. Many AI-powered online survey software are available in the market that simplifies real-time data analysis. Researchers can perform data extraction analysis via a central dashboard. The survey platforms generate real-time reports showing general distribution statistics, study trends in real time, and help businesses take the right measures to ensure maximized survey completion rate.
3. Multilingual Support
Online survey solutions remove the language barriers and let business capture exponentially better responses. It focuses on the most spoken dialect in the target market. Moreover, with the support of multiple languages, respondents with other language preferences may fill out the surveys.
4. Cost-Efficient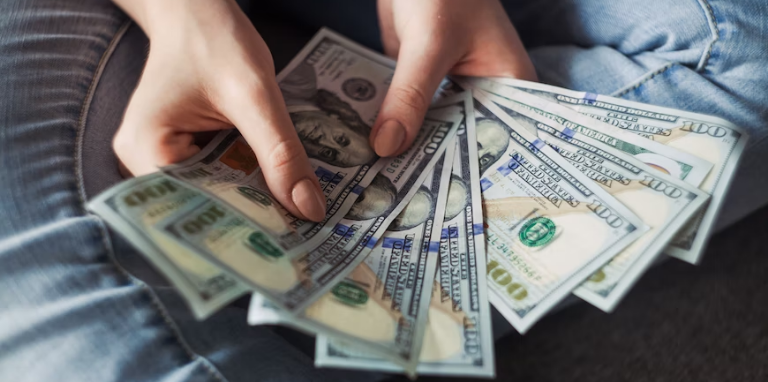 Online survey systems require fewer resources, so these are affordable compared to other survey methods like manual or telephonic. The online questionnaire forms minimize the cost of data research. It saves a lot of money on postage, and you don't have to allocate time and resources to perform data entry tasks in the database. Online surveys offer automatic response processing and quick data accessibility.
5. Minimum Margin-of-Error
Unlike traditional survey patterns, digital survey platforms remove the need for mediators. Respondents directly answer the surveys. This reduces the chances of errors and collects non-filtered data. The online surveys produce higher confidence levels.
6. Convenient to Understand for Respondents
Online surveys are very convenient to answer as they usually come into your email, inbox or social media channels. Respondents only have to fill out the surveys with a couple of clicks. It takes less effort and time, which makes customers feel more comfortable filling out online surveys.
7. Robust Data Security & Fraud Prevention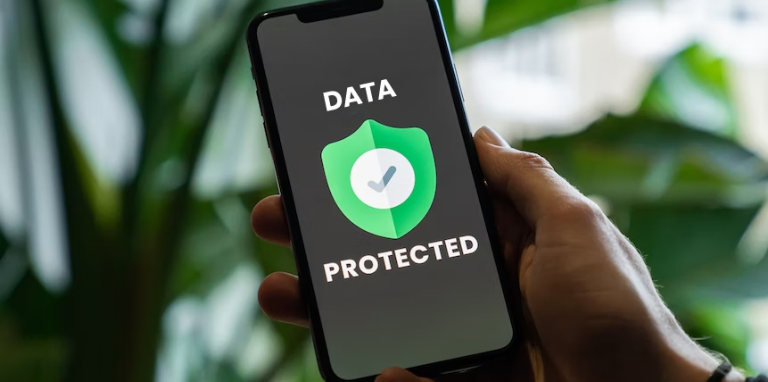 Survey software offers end-to-end data encryption and continuous data monitoring. The platform includes a robust set of enterprise-grade security features and aims to prevent customers' data from unauthorized access. It ensures safe data transactions by deploying strict security protocols and mitigating the risk of fraud like data theft and security breach.
8. Visually Engaging
A picture is indeed worth a thousand words! Adding survey pictures to your questionnaire form enhances the respondent's engagement and survey experience. Adding visuals to the survey campaigns triggers feelings and emotions, communicates ideas more clearly, and improves response rates and data accuracy.
Online Surveys V/S Traditional Surveys – Which One is Better?
Even before the advancements of the internet and its global popularity, companies used to conduct surveys to connect with their customer. They used in-person interviews, telephones, and paper forms as the survey mode. With the advent of digital survey platforms, companies shifted to automated survey platforms for enhanced affordability and refined data gathering.
On the other hand, some companies are still bound by traditional surveying practices. Such companies believe that the traditional approach allows them to survey non-tech-savvy participants, read the respondents' sentiments with their facial expressions, and use trained, professional interviewers. However, we can witness the advantages of online surveys mentioned above and why brands should prefer them over traditional survey methods.
Today, when the market is growing rapidly, businesses must be quick and follow an advanced approach to perform their business operations. The adoption of automated survey methods helps brands conduct large-scale surveys with less investment. It allows businesses to gain detailed customer feedback and insights and help them improve their brand loyalty.
Conclusion!
Get stories in your inbox twice a month.
To sum up, online survey methods are versatile for companies that want to conduct business research. They are less consuming, more accurate, and generate faster results. To evolve and improve their service offerings, businesses in the current market era must learn the appropriate way to interact with customers. It is not easy to focus on the likes and dislikes of every customer individually and take care of their demands. Here comes the concept of online survey systems that help businesses conduct fast and efficient survey experiences collecting faster customer data insights.