How Gamification Improves Enterprise Survey Experience?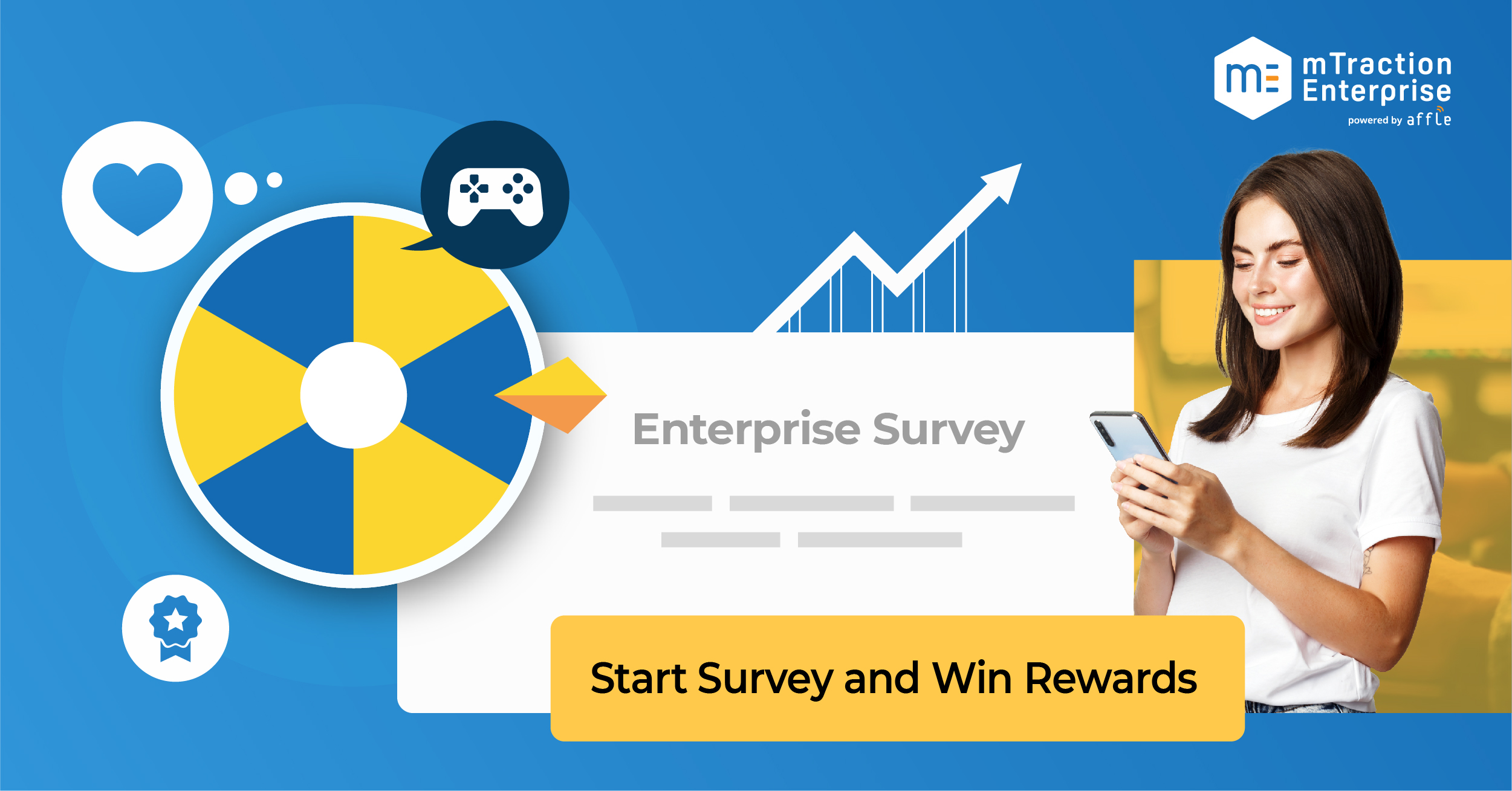 The enterprise survey platform has always been an essential tool to promote businesses. The digital survey platform generates valuable data insights that can be used to inform decision-making, market research, lead generation, and improve customer experience. In this digital age, enterprises rely on online survey tools, and it's proven to be effective and efficient. Being an entrepreneur, if you wish to improve your customer engagement and build up a suitable business strategy, choosing an automated and low-energy survey solution that supports gamification-like features will be the smart move.
A scalable Enterprise Survey Platform acts as a single tool with multitasking capabilities like data analytics, data gathering, fraud detection, survey customization, gamification, etc. A survey platform enables real-time data insights for the decision-makers for informed business decisions. The online survey platforms offer high-end features to run complex survey campaigns successfully. Entrepreneurs can perform data synchronization at one place and allow other business departments to access it anytime. As the name implies, large organizations like charities, government bodies, and other leading industries use the enterprise survey platform to study the market trends and gain valuable insights along with small-size businesses.
When your company is engaged in data research and analytics across multiple departments and business vertices, you need a low-energy survey solution that is more powerful in terms of features and data processing. This is where enterprise surveys come into the picture. Enterprise survey platforms are designed to handle voluminous data sizes shared across complex and large organizational structures, promote powerful analytics capabilities to help you define the right business actionable, and enhance user experience at the same time.
Increasingly, organizations are moving towards online survey platforms for quality and quantitative data collection with less manual effort. Entrepreneurs prefer going with gamification surveys when it comes to customer experience and re-engagement. Before we proceed, let's have a quick highlight on why a business needs enterprise-grade low energy survey platforms.
Why is Low-Energy  Survey Platform Needed for Businesses?

Enterprise low energy-survey platform offers supreme functionalities, services, and plans. It supports features like Gamification and customer survey incentives that boost user experience without consuming more energy towards answering the lengthy questions. Unlike basic survey solutions, enterprise survey platforms provide a wide array of features and support to enhance campaign-building capabilities for diverse business needs. Businesses that primarily focus on market research or intend to gain first-hand data insights on their target market are recommended to choose robust enterprise-grade survey solutions.
Earlier, businesses used to spend a lot on traditional survey approaches that demanded more energy with less data collection, which pushed the traditional surveys backstage, and low-energy enterprise survey platforms have gained the spotlight.
What Sets Low-Energy Surveys apart from Standard Surveys?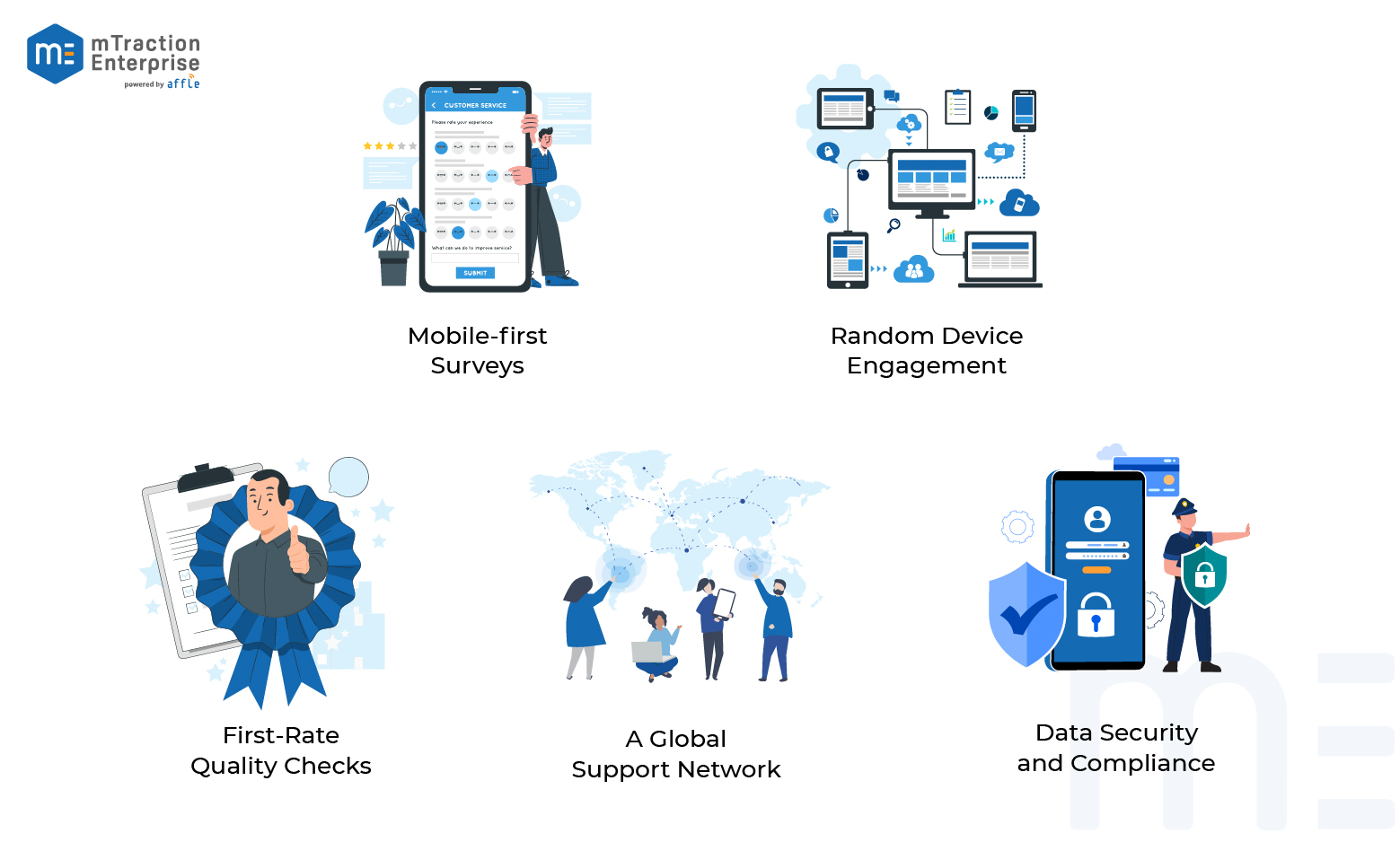 How Gamification Improves Enterprise Survey Experience?
Gamification is the buzzword today! But, when do we choose survey gamification? Does that even work? Yes, Gamification has gained massive popularity due to its rich capabilities of enhancing user experience. Being a human, every individual sets a goal and likes to be valued. Also, with a competitive mind, we have a need for fame and dominance. Here survey gamification comes to the rescue by making the survey experience fun.
Besides this, if you choose to give reward points commonly known as customer survey incentives or offer something in return for completing the online survey campaign, you are likely to increase your customer loyalty. According to the reports of PRNewswire, in February 2015, Air Canada was listed as a top airline for providing the best customer loyalty as a result of frequently rewarding its regular flyers. The company has also rewarded Canadians living in London with free round-trip holiday tickets.
Simply put, Gamification is a process wrapped with game-like features into products and services, even the most ordinary ones, to make them more engaging and customer-friendly.
Surveyors get reward points, badges, virtual currencies after completing the survey successfully or achieving the goals. Gamification is all about adding fun elements to the online survey solutions that enable users to interact with the website, games, apps, products, services, etc.
Gamification Offers Wide Range of Benefits
Survey gamification makes the user experience more enjoyable, increases user retention, and works as a powerful tool for engaging them.
Enhance user acquisition through social sharing and word of mouth
Improve brand loyalty, awareness, and product acceptance rate.
Feeds into the user's sense of developmental growth and accomplishment
Gather accurate data and supply high-quality insights to businesses.
Not only Gamification but digital enterprise survey platforms are designed to offer more ways to enhance customer engagements via low-energy survey solutions and re-targeting capabilities. Let's have a quick look at the further benefits of enterprise survey platforms that add value to it.

Let's have a Detailed Discussion for Enterprise Survey Platform Benefits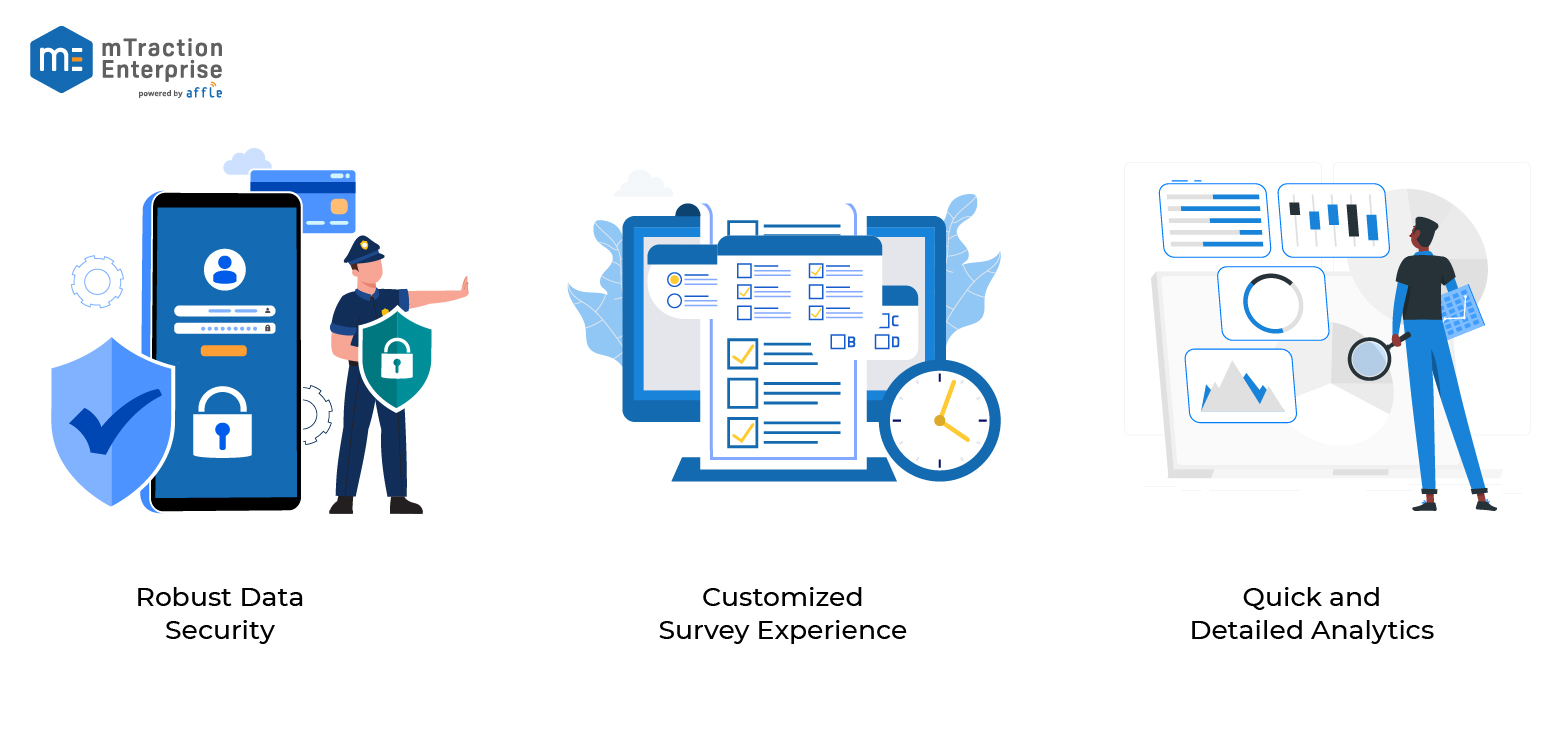 Robust Data Security: Online survey platforms include a robust set of enterprise-grade security features. The secure digital survey solution prevents online survey fraud. It follows content quality checks, ISP validation, data encryptions and follows robust data compliances like IM8, PII, PDPA, OWASP. Businesses using online survey platforms can ensure secure data transactions as it reduces the risk of a data breach.
Customized Survey Experience: Advanced Question Branching feature lets users customize the behavior of their survey based on multiple conditions like respondent's answers, custom data, and variables. Survey customization allows surveyors to customize their survey patterns based on certain criteria and parameters. Users will only be served the questions that meet their defined criteria and remove the complexities that occur while filling out the survey.
Quick and Detailed Analytics: The AI-enabled online survey platforms are programmed to analyze data automatically and follow the latest market trends for detailed data analysis. This is one of the most significant advantages offered by online survey platforms. The automated survey platform uses renowned technologies like Machine Learning and Natural Language Processing to uncover dynamic data insights with minimal efforts and process a wide range of data at a rapid pace.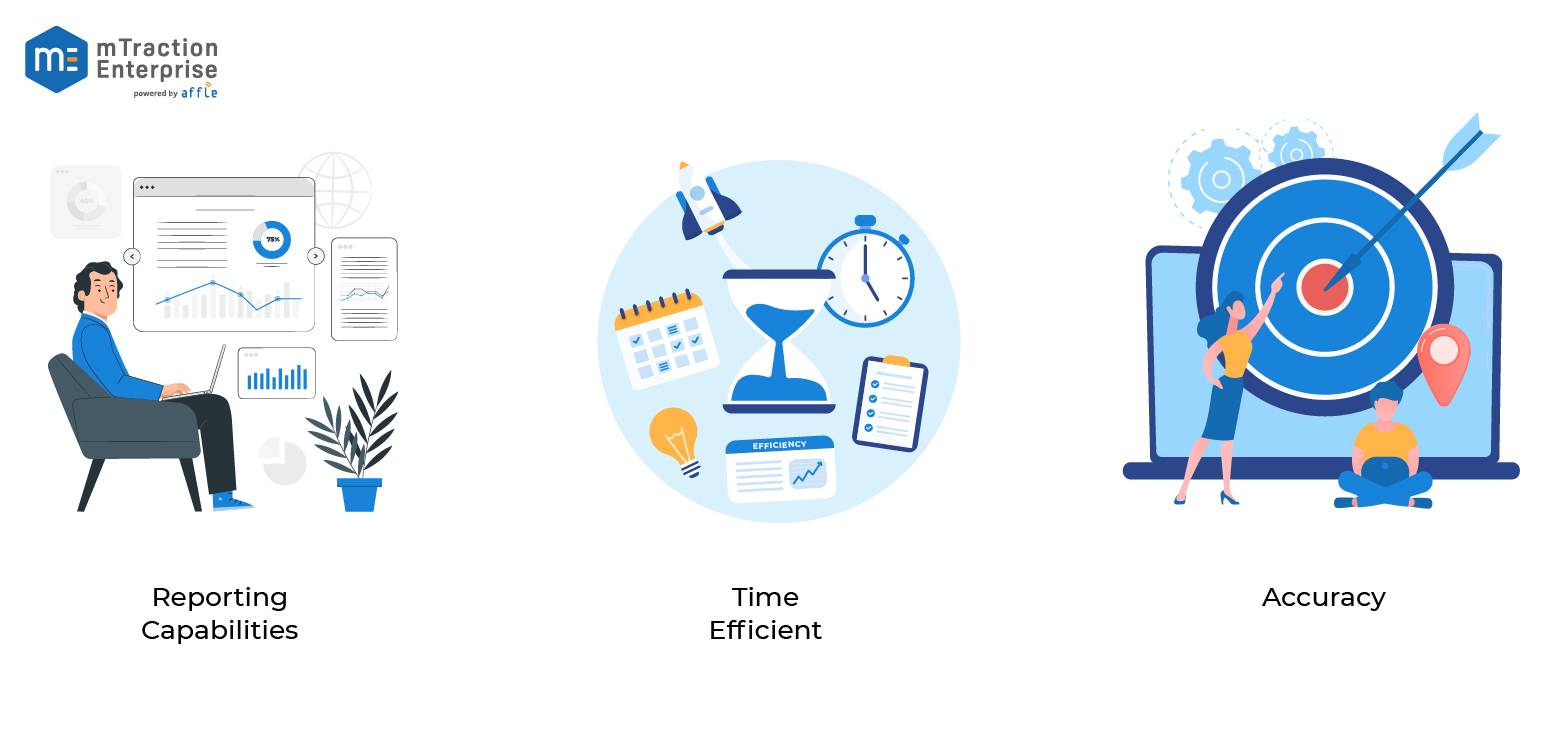 Reporting Capabilities: An advanced survey platform quickly generates reports and visual data representations, like pie charts and bar graphs. Like mTraction Survey Platform, many online survey solutions offer real-time data visualization features that show general distribution statistics and reports. The real-time survey tools have the capability to deliver faster data insights, address operation issues, and study real-time trends that help businesses remodel their business strategies.
Time Efficient: Unlike the aged traditional survey approach, which takes a couple of hours or days to be completed, automated surveys platforms have integrated systems that will save your time. The low-energy solutions offer quick data processing and gathering authentic data. The modern online survey platforms facilitate quick research outcomes followed by a predictive analysis that eliminates the need for manual efforts.
Accuracy: Earlier, the traditional survey approach was less reliable and prone to human error, while online surveys yielded more accurate results. That's because the digital survey process will not undergo any manual handling. Your respondents or target consumers' feedback will go directly into a database on the web, which leaves no room for error.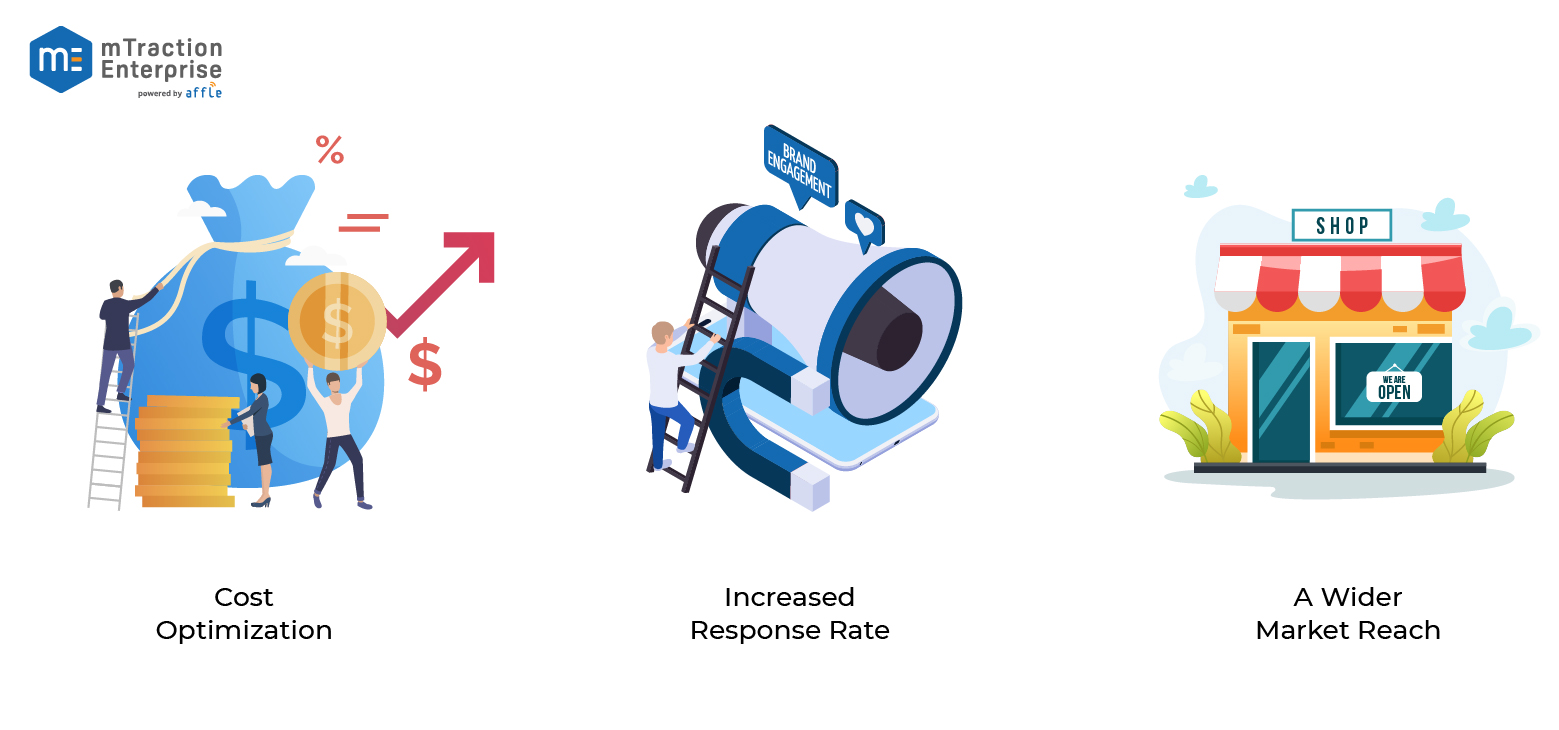 Cost Optimization: One of the major advantages offered by customer survey platforms is minimizing the cost of administration. They eliminate old survey expenses such as expenditures on paper, printing, distribution, telephone bills, and manual labor. An online survey platform can be easily created and distributed online by your existing customer service, marketing teams, data analysts, and tech experts.
Increased Response Rate: One of the major problems with old survey patterns is the response rate, and let's face it, who wants to waste their time reading questionnaires and submitting answers manually, right? But gaining a high response rate is vital if you want to achieve your business goals. Online survey tools offer better customer engagement because it's easier and more convenient to answer surveys online as it takes a couple of clicks only. The personalized survey experience includes surveys in personalized emails. By doing this, respondents will be avid to complete the survey and ensure a proper collaboration to maximize the survey completion time.
A Wider Market Reach: The more respondents you get, the better your survey outcomes will be. To do so, you will be required to reach a wide range of audiences. Enterprise survey platforms will do that for you and help businesses improve customer engagements. Since they are available over the internet, people worldwide will be able to access them with just one click. Aside from this, most online survey tools support multilingual features where surveyors can fill the survey in their preferred language. This will ensure that respondents will understand your survey, whatever their nationalities may be.
Final Thought!
It won't be wrong to state that Gamification and Leaderboard have become the hottest trends in digital survey solutions. It has simplified the survey approach for businesses and promoted customer retargeting capabilities. On the other hand, the online survey tools included advanced features that ultimately contribute to better customer engagements. The points mentioned above define that enterprise survey solutions bring advanced features to transform the customer journey.
Survey platforms for businesses help companies accomplish their goal. That's why entrepreneurs are required to consider leaving the old survey methods behind and utilizing the online survey platforms available on the web. The feedback of your customers or chosen respondents is essential to your company's growth. Ensure that you connect with the right audience and take your surveys in the right directions.
Get stories in your inbox twice a month.
If you are willing to develop a survey platform to unhide and explore new business opportunities, then mTraction Enterprise can help you out. We are a pool of tech experts and smart business minds who aim to help businesses to achieve their milestones. If you have any ideas related to online survey platforms development, you can share them with us. Our team will help you to convert your ideas into scalable business solutions.