Digital Transformation in the Insurance Sector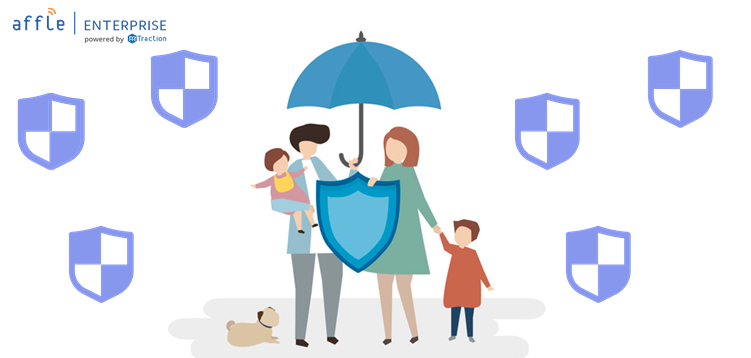 Digitization over the years has turned into an overused buzzword and has created much noise across many industries. While this concept of 'going online' is benefiting many industries in multiple ways, it has helped the early adopters of the insurance sector formulate new business models that can better deliver on customer expectations.
However, digitization or digital transformation still is virgin territory as far as the insurance sector is concerned given no insurance company has completely embraced this change.

However, as companies are adopting and implementing digital transformations, there is the following list of benefits which emerge out of Digital Transformation in Insurance Sector:
1. Automating Claims and Delivering on Customer Expectations
Meeting consumer demand, as well as expectation, is the prime focus of most insurance companies. A customer wants his journey to be as simple as possible, for example, one-click login, clear and precise information about products and services, quick delivery, etc. are some common expectations of a client from their service provider in a digital age.
Automation can reduce the cost of a claims journey by as much as 30% – McKinsey
Reducing the processing times for claims and hence meeting the demands of clients will by default increase the core profits of a company, while at the same time helping them improve customer retention. The insurance sector has been kept away from digitization given most stakeholders in the industry believe it to be a low engagement territory.
However, automating the process, knowing, and analyzing your consumer behavior can help you easily underwrite claims as well as to detect fraudulent claims.
2. Customer Self Service
By 2020, a customer will manage 85% of the relationship with an enterprise without interacting with a human – Gartner
Insurance companies to succeed need to look beyond compliance, risk assessments, etc. and ensure that they can surpass the client's requirement. Encompassing digitization a company can reach out to a variety of customers and hence develop a multi-modal business that can cater to a diverse population.
Companies are increasingly building solutions that require minimal user intervention, for example, they can apply for insurance with a mobile application and can also submit the first notice of loss (FNOL) using the same.
From instant claim status checking to insurance renewal, with the right digital tools insurance sector can reduce friction and improve customer services.
3. Increase Sales Productivity
According to a report by Accenture, digitization can increase the sales productivity of an organization by almost 10-15%. By analyzing a customer's need insurance companies can develop and market products and services which perfectly fit the client's need.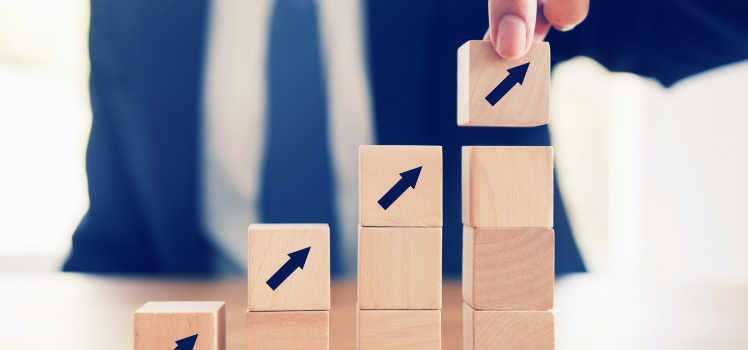 A potential customer in dire times doesn't want a service center operator asking him to chose between options, instead what they need is an immediate solution.
By analyzing customer's past behavior, his immediate mood as well as bills, etc., insurance companies using the machine learning algorithm can propose solutions that can almost instantaneously turn a potential client into a customer.
4. Automated Underwriting
Technology-driven by data can help achieve some serious gains across any industry or sector. However by 'automated underwriting' we don't mean a 'human-free' version, rather it would be an 'error' free version.
Automated underwriting can be achieved by fitting in sensors within cars as well as driver gears to see the amount of risk a driver was exposed too. Similarly, drones and satellite feeds can be monitored in cases of home insurances.
In digital times, the human talent combined with the machine's power will be required to identify new forms of risks, and at the same time improve the efficiency of the current underwriting decisions.
5. Digital Customer Onboarding and Due Diligence
With technologies such as blockchain in place, the process of customer onboarding and due diligence can be better than ever.
Similar to Social Security Number or AADHAR number, identity verification of a client can be achieved through the decentralized technology called blockchain, and once done service providers across multiple sectors can utilize the same.
Insurance companies using AI can develop and display customized interfaces for users where they can find policies and offers which fit directly with their needs and can in real-time compare them with each other.


The Path to Digitization
If a company is to become genuinely digital, there are two pointers which it should keep in mind:
1. Design Great Solutions: 
To ensure the platform they have built is sustainable an insurance company needs to choose the right technology combined with a cloud solution. A mixture of legacy and modern systems often leads to chaos and a shift to either one of them in the future becomes a daunting nightmare for organizations.
2. Scalability should be a Priority: 
Get stories in your inbox twice a month.
Insurance companies are looking for a digital overhaul, should try and incorporate agile functions in their ecosystem which are capable of handshaking. There are many regulations around the insurance industry; hence it becomes necessary to have a model that can be built and structured and shaped as per the requirements of clients.
The otherwise slow-moving insurance sector has now begun to catch up with other industries as far as adopting digital technology is concerned. If you are also operating in the same domain, make sure to hire skilled mobility solution developers who can help devise a solution that brings you at the forefront of the inevitable digital age.
Want an insurance automation app that is tailor-made for your business needs? Connect with our team at enterprise@affle.com for a quick demo of digital transformation in your insurance business.