How Mall Owners can Drive Customer Engagement with the Virtual 3D Shopping Mall Platform in the New Normal?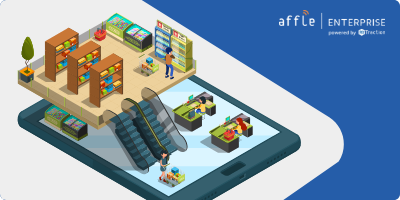 Malls were created with the idea of encouraging and facilitating social interaction. Previously shopping malls were the ideal space for hanging out with friends and family, shop, and eat at your favorite outlets. Today, shopping malls are increasingly losing in-store traffic and footfall due to the coronavirus that further introduces the concept of Virtual 3D Shopping Mall Platform.
According to a Deloitte report, in 2018, mall shopping saw a 7.6% decline, whereas online shopping increased by 0.5%.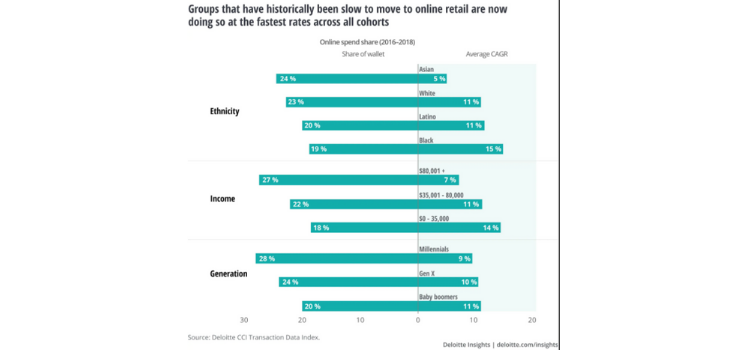 Millennials and Gen Z are a digital-savvy population for whom social interactions take a whole new meaning powered by digital platforms. The scenario of vacant shopping malls with empty shops is becoming all the more prevalent, given that we're now facing a pandemic.
With social distancing being the new normal now, people are keeping physical interactions to a minimum and preferring online shopping over in-store experiences. Naturally, COVID-19 has changed the status of retail shopping, adversely impacting retail stores and mall business.
If technological advancements have shifted the consumer farther away from brick-and-mortar stores, technology can also bring them back to physical stores. Digital technologies like AI, IoT, AR, and VR allow brands to design unique, innovative, and immersive experiences through all stages of a customer's buyer's journey, right from the awareness and engagement to finally making the purchase.
The growing inclination among consumers to browse and buy different products online offers brands an opportunity to capture their interests through interactive virtual shopping platforms.
Technologies to look out for creating an engaging Virtual 3D Shopping Mall experience 
Virtual shopping malls are online 3D shopping platforms wherein you can virtually navigate through a simulated shopping mall environment – you can walk through the mall, visit shops, and check out products, just as in a 3D virtual video game. This one-of-a-kind experience makes online shopping all the more enjoyable and engaging for customers. 
By taking the data-driven approach, you can provide highly personalized experiences to potential customers, increasing customer engagement, sales, and in-store footfall. Disruptive technologies like AI, Predictive Analytics, AR, and VR can help mall owners and brands create highly personalized shopping experiences.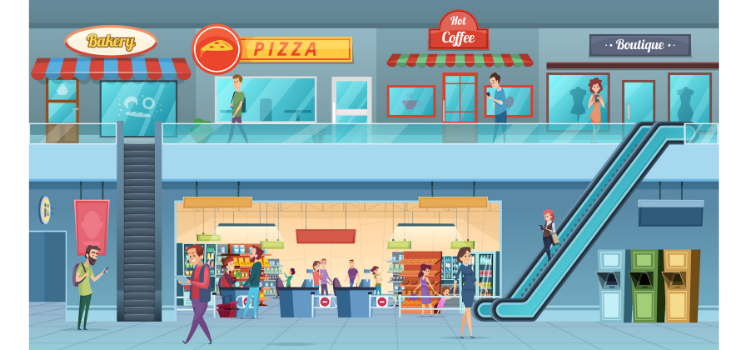 When you offer customized recommendations to customers based on their browsing/purchase history, interests, and requirements, you win both their attention and loyalty. You can create unique marketing campaigns, discount offers, promo codes, etc., for specific buyer personas.
Here are four technologies that mall owners and retailers must incorporate into their virtual shopping mall strategy:
Artificial Intelligence
AI-powered tools such as Customer Relationship Management (CRM) and mall management systems can improve the overall customer satisfaction quotient, boost customer engagement, increase sales, and create a seamless shopping experience. AI software systems help mall managers to calculate footfall in real-time, plan mall operations based on data analytics, segregate visitors according to their demographics, and so much more. 
Augmented Reality 
AR technology is a hot topic among retail brands and mall owners. Shopping malls worldwide use Augmented Technology to offer best-in-class customer services, both online and in-store outlets. Mall owners can use AR tech to design entertaining and interactive experiences within the mall premises, provide detailed information on a wide range of products, and provide hassle-free checkouts. For instance, recently, MAC launched an AR try-on tool that allows customers to try-on lip and eye products. 
According to Statista, the retail industry will account for 5% of the augmented and mixed reality market, which is projected to reach US$ 80 billion by 2022.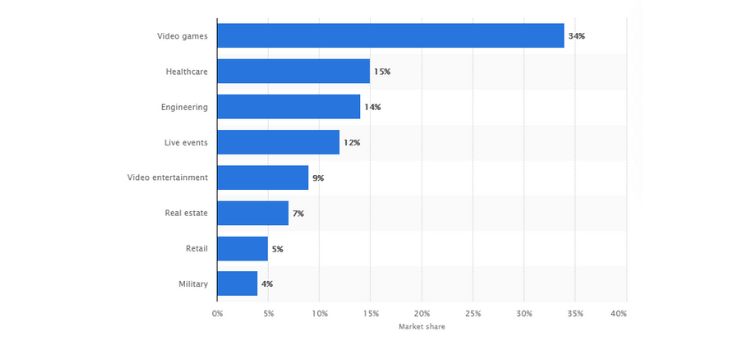 Virtual Reality 
While AR tech focuses on graphical visualizations and virtual trials, VR aims to create an immersive emotional engagement by allowing shoppers to walk through shops, observe and interact with products, and purchase them just as they would in real-world scenarios.
Designer Rebecca Minkoff collaborated with Ripple to live-stream a virtual fashion show of her apparel line. Users could stroll the streets where the fashion show was held and manipulate the imagery through a 360-degree VR experience. 
Beacon Technology
Today, many malls are installing Wi-Fi or BLE beacons at strategic locations within the mall and integrating LBS technologies with mall apps. This allows shoppers to navigate the mall easily and track their location in real-time. On the other hand, these hi-tech beacons enable retailers to promote their marketing campaigns, send push notifications about mall offers/discounts, and offer relevant information when a customer stands within the beacon's proximity field. 
How can Virtual3D Shopping Malls enabled by new-age technologies redefine the customer experience? 
Here's how modern technologies are helping mall owners to create a richer experience through virtual shopping mall platforms:
Gamification: Gamification is one of the most popular methods of boosting customer-brand engagement and increasing sales. You can offer rewards or loyalty points to users via virtual games, thereby encouraging them to spend more time on your brand's app and purchase from you. For instance, you can design interactive games that reward store points that customers can spend on their next purchase.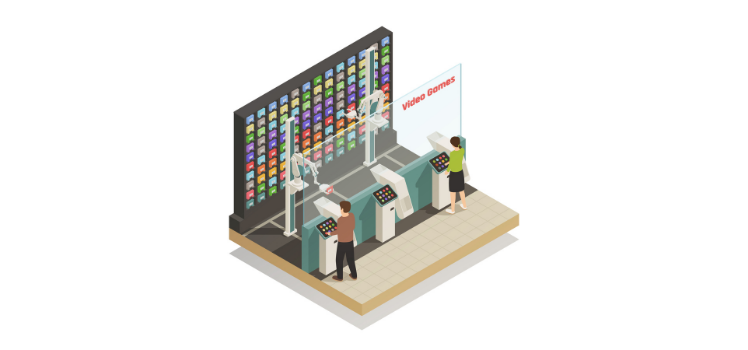 2. Locating products – Typically, customers spend a significant amount of time hopping through aisles searching for the right product. AR/VR tech can help solve this issue. China's biggest online grocer, Yihaodian, designed an AR app that lets shoppers navigate a store's aisles virtually, locate the product fast, pay for them, and receive the product at their doorstep.
   3. Showroom experience – Retailers can use AR/VR tech to create an immersive showroom experience and optimize the usage of physical spaces by displaying virtual ads/products without them taking up a lot of showroom space. BMW's AR mobile app allows customers to customize their car models – they can decide the car's color, wheel size, interior material, etc.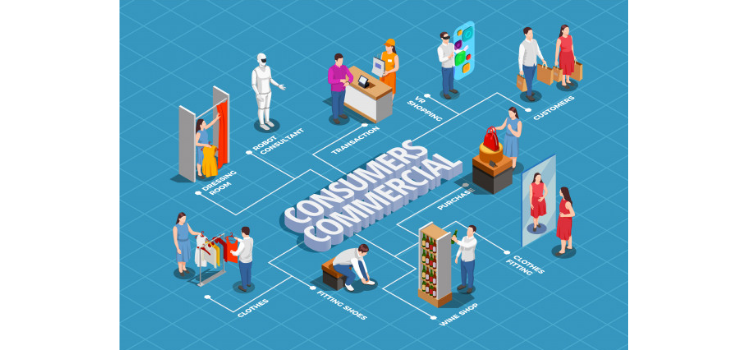 4. Decision-making – New-age technologies simplify the decision-making process for customers, saving their time and energy. For example, Uniqlo created an AR dressing room – Magic Mirror – that allows you to try clothes in different colors without actually needing to try on clothes. 
Wrapping Up….
While the pandemic is a major catalyst for driving digital transformation globally, mall owners and retailers must also adapt to changing customer behavior. When implemented correctly, modern technologies can become powerful marketing tools that can benefit retail and eCommerce platforms. They help create memorable customer experiences through visualization, entertainment, and gamification. 
Although retail shopping is going nowhere, it is important to revamp customer experiences to keep them coming back for more in-store experiences.
Turn your Ideas into a Digital Reality
Get stories in your inbox twice a month.
We at Affle Enterprise grasp your business challenges & ideate a personalized user experience to solve complex business problems. Connect with our team at enterprise@affle.com for a quick mobile app development consultation.