How to Utilize Artificial Intelligence in Healthcare Mobile App Development?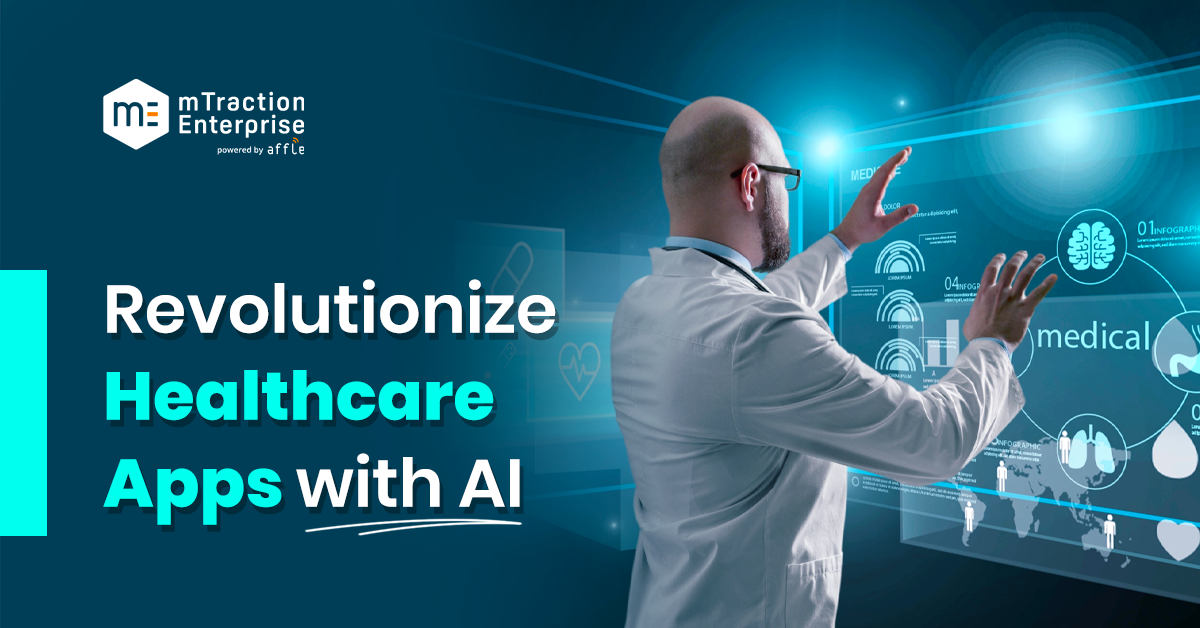 What is AI? A Quick Introduction!
Artificial Intelligence, or AI, is a branch of computer algorithms designed to think and act like humans. Yes, AI works by examining how human brains think, solve problems and make decisions. The AI is an intelligent software system with the ability to solve complex problems, learn, and make informed decisions using machine learning and computer algorithms.
Artificial Intelligence is an omnipresent technology in today's modern business era and is rapidly being implemented in the healthcare industry. According to research, the global usage of AI in the healthcare market is calculated to reach around US$ 187.95 billion by 2030 at a CAGR of 37% from 2022 to 2030. This data clearly shows the impact of technology in healthcare mobile app development with multiple aspects of patient care and administrative and operational maintenance.
AI is a broader field having notable subsets like Machine Learning, Deep learning, NLP (Natural language Processing), Neural networks, Robotics Process Automation, and other significant subfields that rely on computer vision and algorithms. Due to the enormous benefits of AI, more and more brands are adopting this technology for healthcare mobile app development. AI adoption skyrocketed in numerous industries due to quick access to data insights, improved customer retention, enhanced productivity, and whatnot.
The global market revenue of AI increases every successive year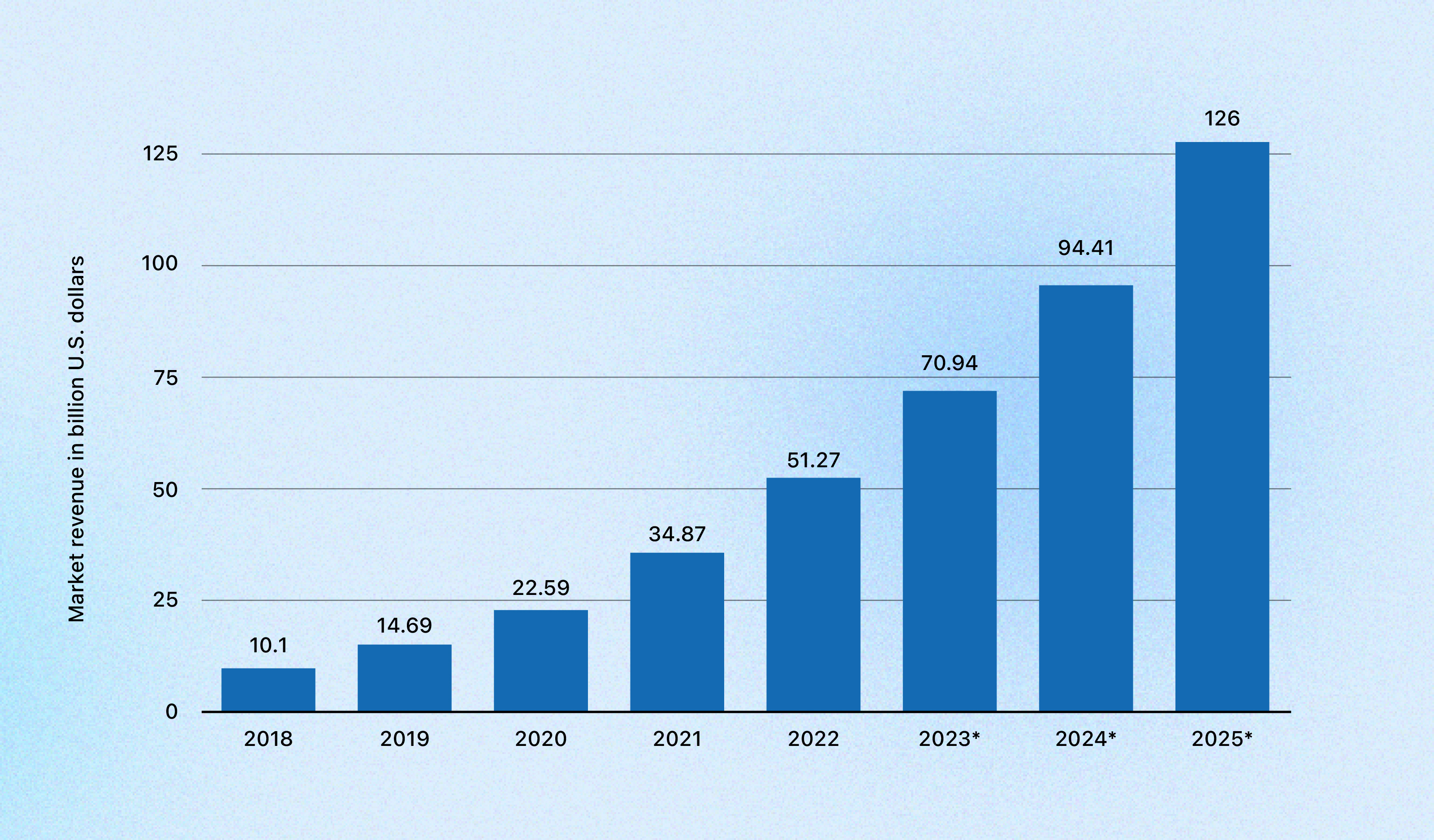 img src: Statista
How is AI Transforming the Healthcare Mobile App Development Industry?
The incorporation of Artificial Intelligence in healthcare app development has become a proven approach to transforming the doctors' and patients' medical journey. In the post COVID era, where the global pandemic has demanded sudden changes, AI-powered apps have revolutionized the healthcare domain. Let's look at how the utilization of AI in healthcare app development has revamped the healthcare businesses.
1. Simplify Fraud Detection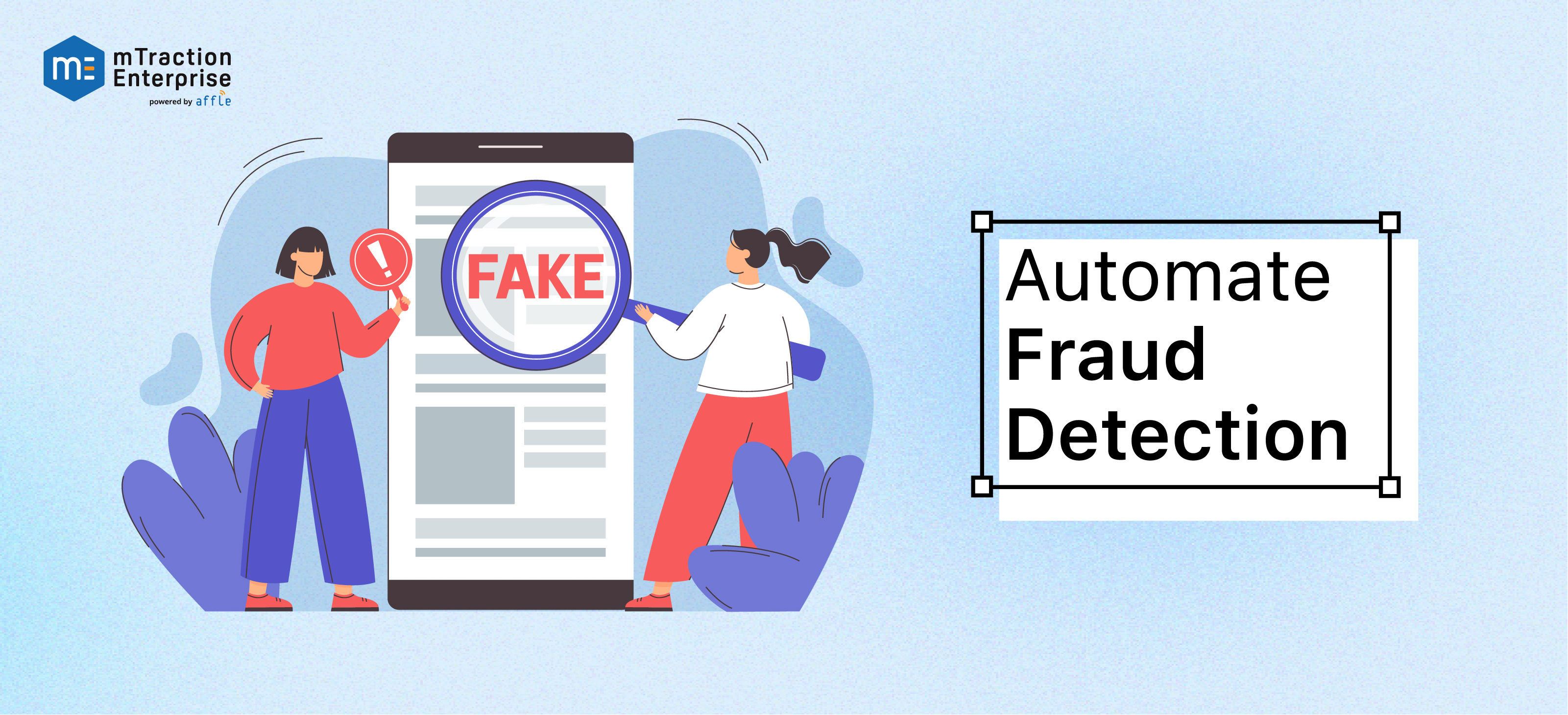 According to the US Justice department, 3% of healthcare claims come under fraud, which leads to a loss of 100 billion dollars every year. The AI-enabled healthcare apps provide features to detect invalid fraud data claims. It tracks the fraud data and sends alerts at an early stage before they get paid. On the other hand, the technology also prevents patients' data from online breaches or theft. Popular healthcare brands like Harvard Pilgrim Health are reaping the benefits of AI to detect suspicious behaviors and ensure top-notch data security.
2. Support Clinical Decisions
AI aids in diagnosing, planning, treatment, and population health management. The technology supports clinics in making data-driven decisions in radiology, pathology, and ophthalmology. The AI-enabled clinical judgment improves the prognosis of a specific medical condition by anticipating the medical outcome. Moreover, using biomedical imaging data, AI assesses the risk of certain diseases to take significant precautionary measures. The healthcare app development using AI  suggests the right plan of action in favor of specific medical cases to get them rightly treated.
3. Personalized Online Consultation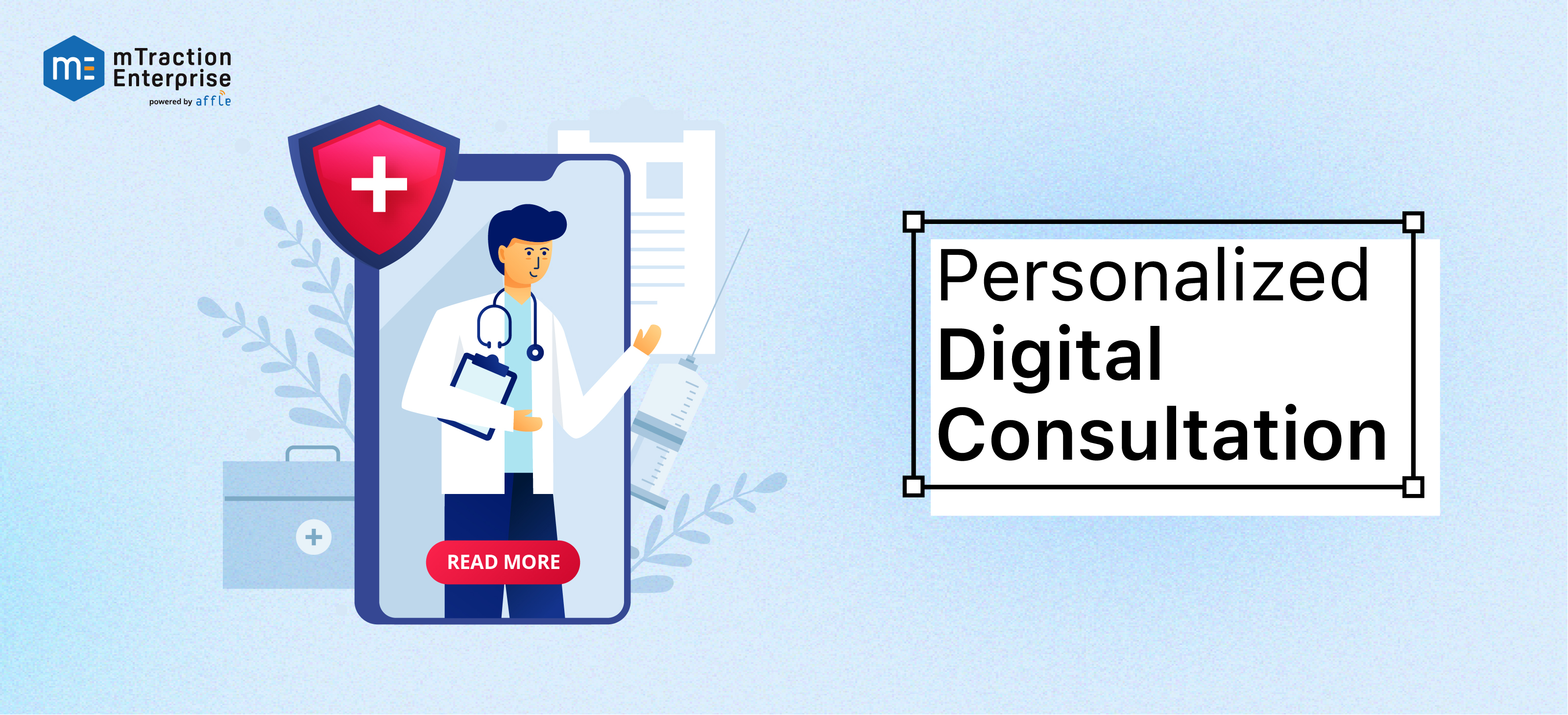 The AI-based healthcare app development provides a personalized online consultation experience based on the patient's medical history. The app works so that users only need to submit their symptoms, and the app will automatically start checking against diseases integrated into its database. Based on the diagnosed illness and patient's medical condition, the app will suggest a suitable course of action that patients should follow. Also, the mHealth app's users can generate reports and consult with the right medical practitioner for further assistance.
 4. Analysis of Healthcare System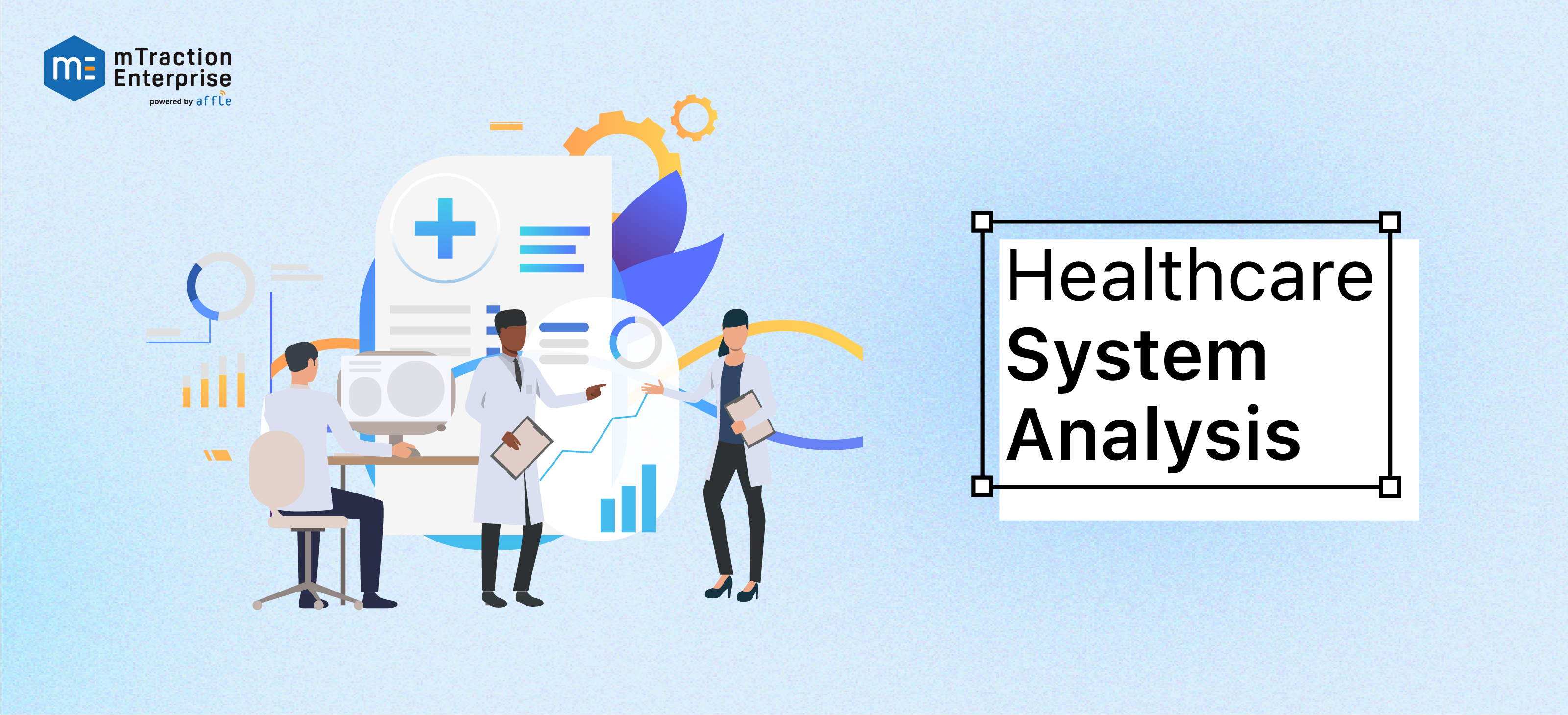 With the advancements of AI-based app development for healthcare, it becomes easy to retrieve data related to doctors, treatments, medical history, and other healthcare records. Doctors can track the patient's medical condition and perform data mining to avoid unnecessary patient hospitalizations and mistakes in ongoing treatment. The apps improve healthcare systems by diagnosing the disease early and improving the operational efficiency of healthcare management systems.
5. Automate Image Diagnosis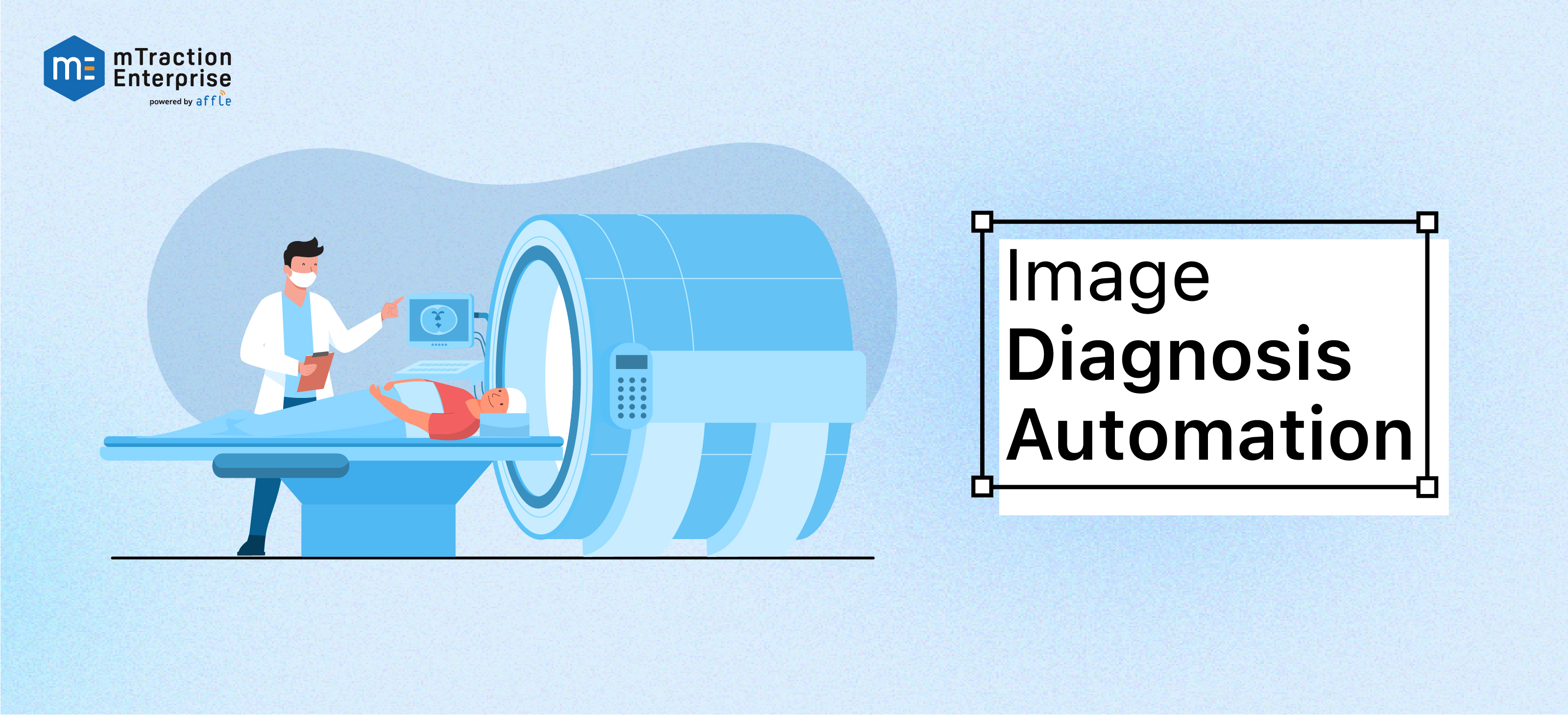 AI offers computer vision capabilities that help in recognizing abnormalities in various medical images like radiology and CT. The image recognition features help doctors analyze cases like tumors, liver infections, cancer prognosis, etc. Let's take an example of UVA University Hospital, which utilizes AI-powered visual inspection to diagnose children's biopsy images. They use ML algorithms to distinguish between environmental enteropathy and celiac disease, just like an experienced and professional doctor can diagnose.
6. Assistance in Repetitive Jobs
The healthcare industry is driving toward cognitive assistants with analytical capabilities, reasoning, and in-depth medical knowledge. The recent release of Medical Sieve helps collect patients' data via EHR. It removes the redundancy of similar tasks to retrieve the patient's data. It examines multimodal data and summarizes patient records fasters.
Major Use Cases of AI in Healthcare Mobile App Development
We have talked enough about the influence of AI-powered apps in the healthcare domain. Now let's highlight the top five AI use cases to develop AI-based healthcare mobile apps.
1. Chat Automation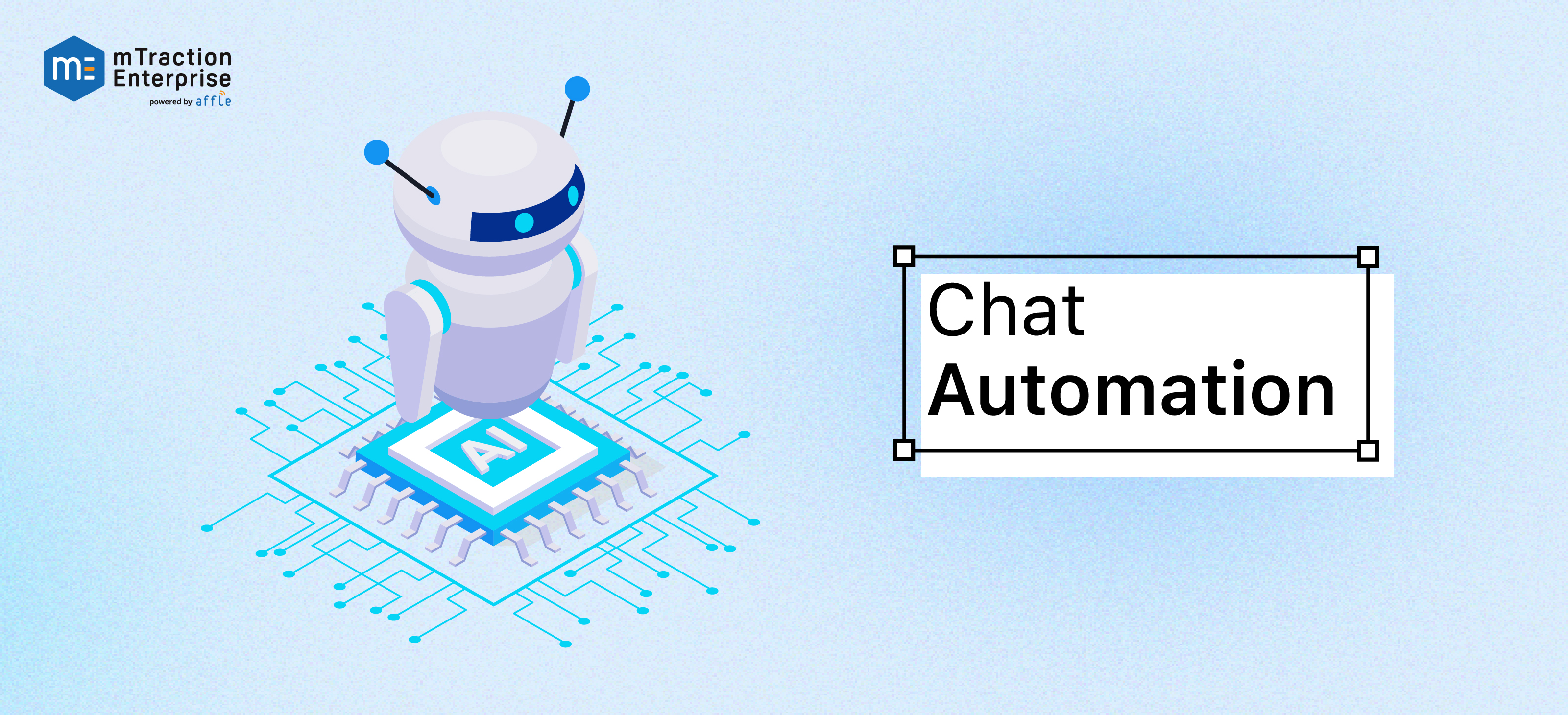 The competition among a wide variety of mobile apps is getting fierce day by day. This has raised a massive demand for seamless user experience and 24*7 customer support systems. Appointing two or three support executives can be expensive, especially when the queries are too simple to resolve. Here comes the concept of an AI-based chat automation system that works 24*7 to assist users' questions and help them find their answers in no time. Yes, chat automation uses NLP to decipher customer queries and enable client communication more contextually. It automates the whole customer care process and reduces manual efforts.
2. EHR Management
Electronic Health Records (EHR) are the most superior choice for data integration in the digital healthcare realm. The EHR helps healthcare service providers efficiently store and access patients' data. AI-powered EHR allows doctors to access learning resources for a case study, conduct accurate diagnoses, get appointment reminders, etc. The EHR also benefits patients by offering prescription refills, immunizations, scheduling appointments right from their home, remote diagnosis, etc.
3. Wearable App Integration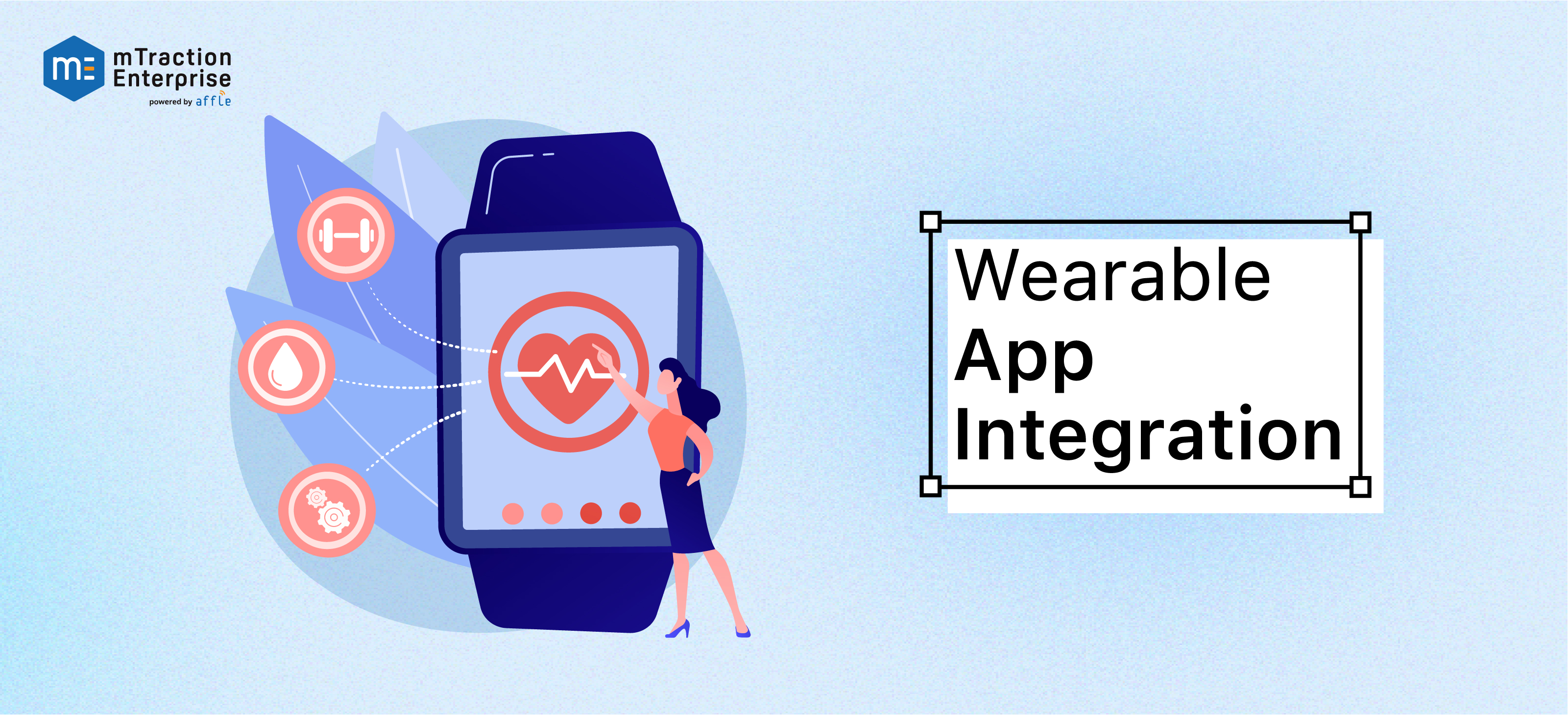 Wearables and fitness tracking apps have created a buzz in the medical industry. It simplifies tracking patients' heartbeat, sleeping patterns, pulse rate, and other biomarkers. Integrating AI healthcare apps into wearable devices enables every minute monitoring of chronic conditions. Wearable apps use the deep learning algorithm to ensure minimum risks and quick detection through a self-learning module. Simply put, wearable apps have the power to redefine the future of the healthcare industry, and it has already set an example of tech innovation.
4. Data Encryption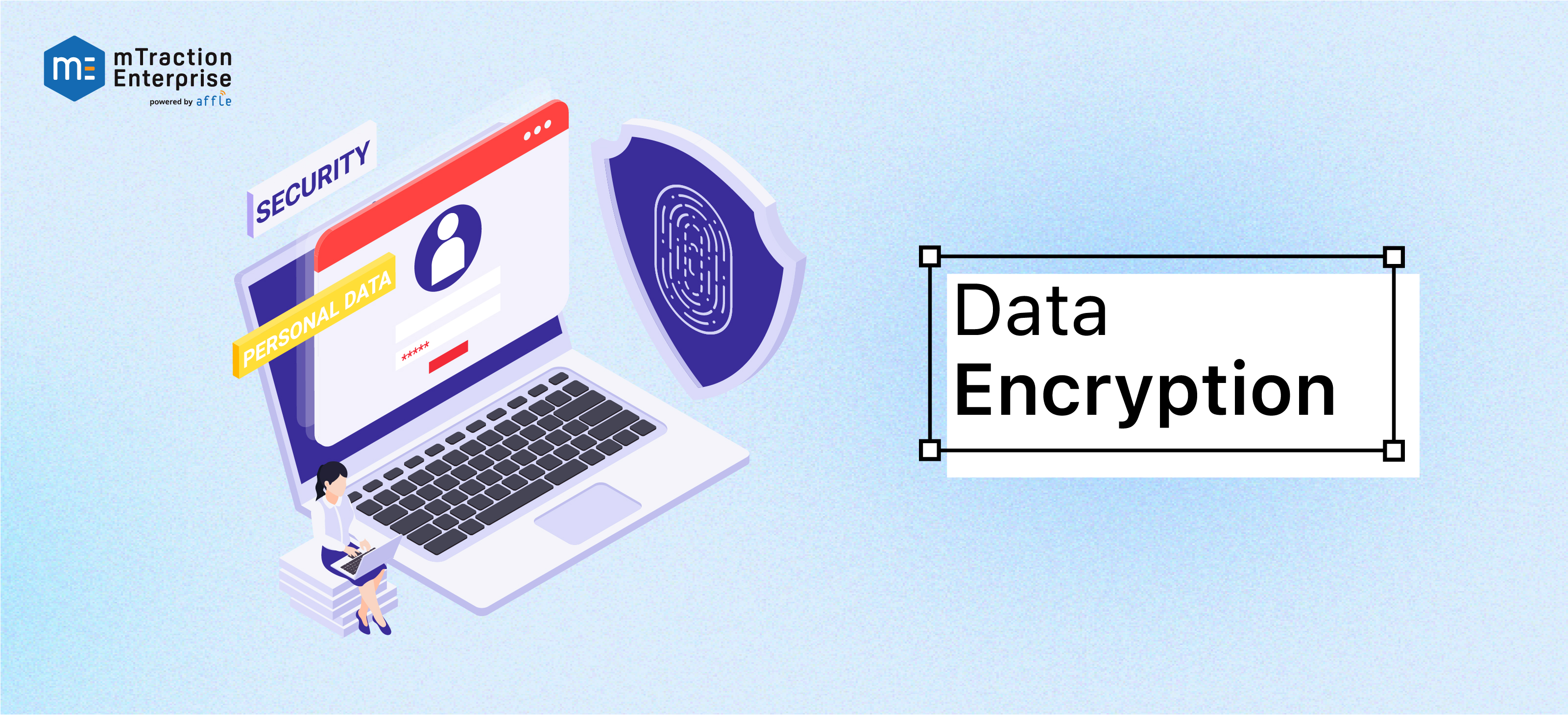 Hospitals or healthcare service providers have a massive volume of confidential data that requires robust security. The AI healthcare apps offer end-to-end data encryption to prevent data from cyber attacks. It's not always possible for security teams of hospitals to monitor and detect every risk of data theft. The AI aids the security protocols and mitigates the risk of data breaches by ensuring robust data security.
5. Personal Health Assistance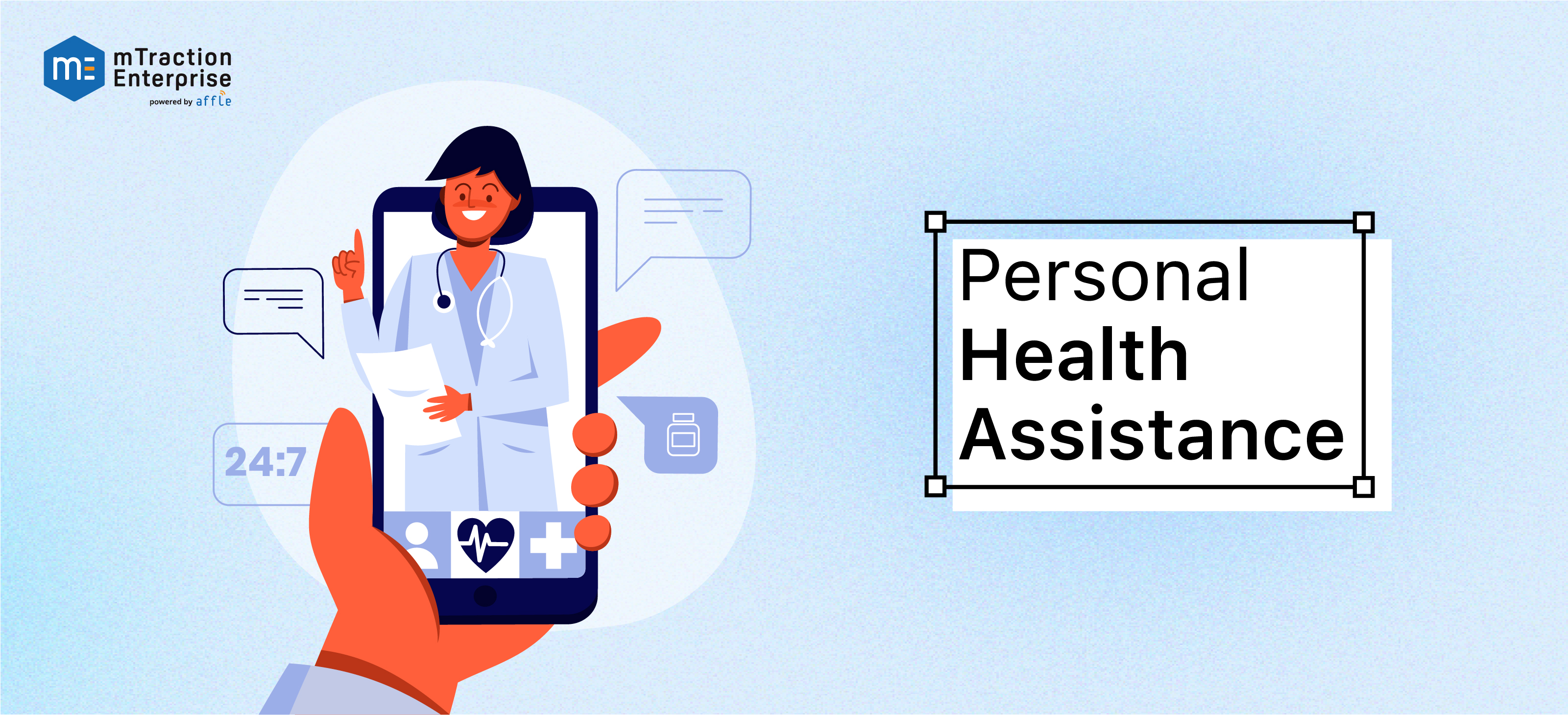 The AI healthcare apps leverage speech recognition and virtual assistance to establish seamless user communication. The virtual assistant provides personal user assistance to serve their medical queries. Users can get immediate responses to their health-related queries any time they need them. It caters to all customers in the most personalized manner.
Sum-up!
It won't be wrong to state that AI has created an enormous impact on the healthcare industry. It offers remarkable user comfort and supports healthcare businesses to sustain in the digital realm. AI-powered healthcare mobile apps have encountered complex loopholes that are hard to handle via human efforts. If you are willing to invest in healthcare app development but unable to find the right app development platform, tech stack, and development approach, find a professional digital consultant.
An experienced digital business consultant can help you with the best possible approach to take your online business to the next level. You can avail of digital consultation services to know what kind of app will be the best suited for your healthcare business needs. From creating a project plan, and a road map to its final execution, you will get complete assistance to accomplish your project goal.
Healthcare apps empower patients to participate in their health conditions, which will inevitably lead to better outcomes. AI can help doctors achieve enhanced treatment outcomes by assisting them in making an accurate diagnosis, detecting high-risk profiles, on-time assistance to critical cases, and saving lives.
Get stories in your inbox twice a month.
Team mTraction Enterprise has skilled and experienced AI experts who can help you accomplish your AI-based mobile app development project goals. We can help you with a futuristic mobile app development that takes your healthcare business to another level. We are a pool of tech enthusiasts who take pleasure in helping your business grow faster in the digital realm. Our team is a strict follower of the latest technologies and aims to build top-notch mobile apps with rich functionalities.