The Month That Was : Google I/O 2016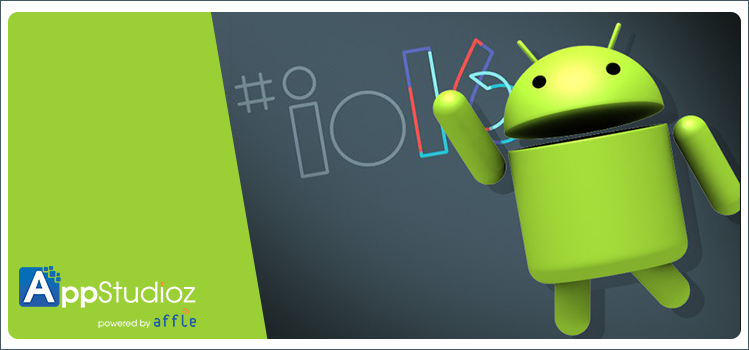 The Google I/O 2016 came and made some smashing keynote announcements. The upcoming Android N, Google's breakthrough IOT technology for homes and cars, the larger than life VR with Google Daydream and the mythical customized modular phone story from 2013  being realized as Project Ara; all this and more happened at the I/O 2016, In case you missed on the updates, here's a rounding up on all things that got us excited as a mobile app development firm.
#1 Android Instant Apps at Google I/O 2016
This new feature on the Google Playstore will change the way app users download apps! How?
A five minute pre-install demo for every app; In a bid to make app installations more transparent and to get foolproof data on app retention and app engagement, Google plans to introduce a five minute demo feature that would help Android smartphone user's decide if or not they want to install the app on their device.
How does it affect App owners and App users?
Now apps will have to win absolutely on merit. Brilliant app-marketing and quality features have always gone hand in hand in getting downloads. The demo feature ensures that no app will pass the numbers and analytics test on the store merely because of installations,  because it will have to pass  the user acceptance test at the demo stage and be reviewed on that basis too.
Okay Google! Challenge Accepted!
#2 Allo and Duo : Messaging and Video Calling App
Google announced two new communication apps – Allo, a messaging app, and Duo a one to one video calling app. Is Google finally making up for the Hangouts disaster?
If one believes the intent with which these apps were announced, then the whole plan is to replace the usual chat bots with the very powerful Google search engine. You could type in everything that you would in a Google search and get the same answers, only in a group chat or personal messenger.In addition to the regular emojis and stickers, there are features such as doodles and Allo will tap into your contact list, and the app will be linked to your phone number, similar to Whatsapp. Couple that with Google Assistant, Google's new software and chatting would become smooth with you and the rest of group having the power to access anything with Google, auto displaying results without having to switch app windows.
Duo
A one to one video messaging app doesn't sound like something refreshing but Google promises that this one is different. It has what they are calling a 'knock -knock' feature. The feature is basically to display a live video of the person you are about to get into a call with and then seamlessly transcend to the call if you swipe to accept. Duo calls are crisp HD videos (up to 720p) and audios that come with end to end encryption.
#3 Google Daydream : VR in Google I/O 16 Announcements
Google Cardboard happened a couple of years ago and was a humble start to the Google vision of VR. Google has stepped up their virtual reality game with the announcement of Google Daydream at this year's conference. Daydream is Google's complete package for virtual reality, including standardizing the requirements for smartphones and headsets. It is also banking in the new VR mode right into the upcoming Android N. Virtual Reality will be taken to a whole new level when players like HTC, Samsung and others partner with Google to build compatible hardware.
#4 Project Ara :The Modular Phone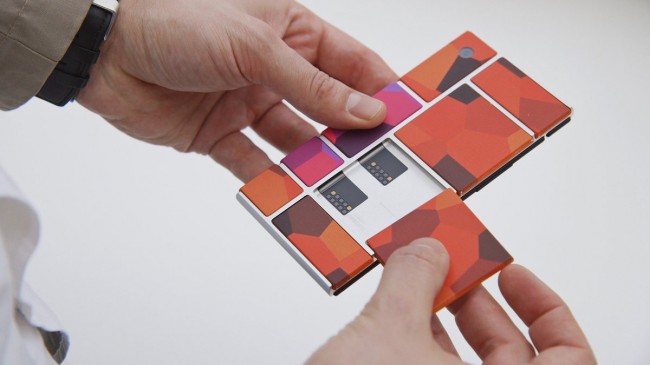 Back in 2011 Google acquired Motorola,Then it launched two phones Moto X and Moto G that created a small wave in the Android market. Since 2013, the rumours and murmurs on Google customizing phones as per user preference were going on.Turns out it was more about a modular phone.While all other announcements Google has made sound competitive enough. The new Project Ara seems like a late entry to the party after LG has already realized the modular phone plan. Let's see what magic Google brings to the table with their version. We have to admit, that the components look pretty snazzy and the name, Ara, is poetry to one's ears.
#5 Android N Update
We are getting a clearer picture of what to expect from Android N when it officially launches in fall 2016, but one of the advancements of the upcoming version of Android is that updating the OS will now be less worrisome. While your Android device downloads an update automatically, a reboot and a sometimes lengthy installation process follow. Now, your Android device can also install the update in the background, and the device will reboot only once, when the installation is done. This option will likely be limited only to smartphones that release with Android N.What's more? The Malayali community from Kerela (An Indian state) will rejoice, if their sweet delicacy Neyappam finds its way up in the voting charts and they call it the 'Android Neyappam'.
#6 Android Auto in Any Car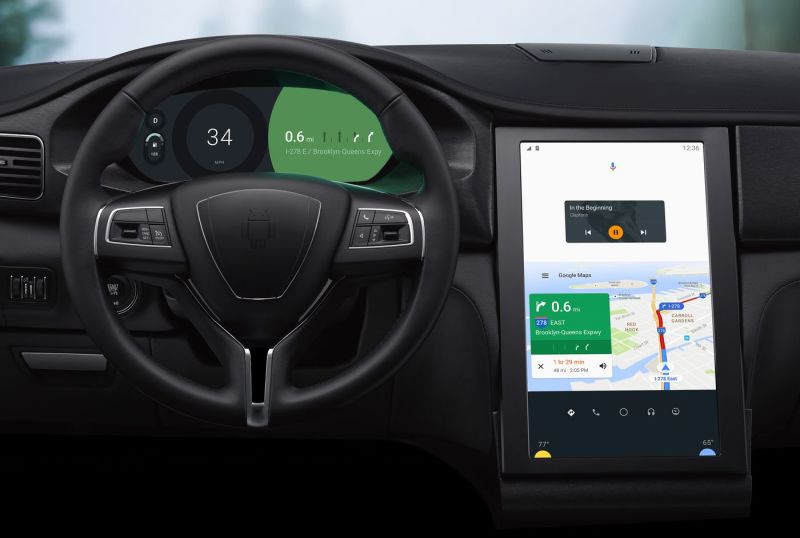 Android Auto is Google's car infotainment system. Earlier you either needed a new car, or a third-party stereo that came with Android Auto support. Android Auto is now available directly on your smartphone as an app. This app functions the same way the Android Auto in-car system works, and offers the same functionality in any car if you employ it using Bluetooth or aux support.
The "OK Google" voice commands are enough to guide Android Auto without having to push a button on the console first. The good news for those who prefer Waze over Google maps for Navigation, they have an inbuilt choice with Google Auto integrating Waze into the application. The update to Android Auto will be available later this year, and can be used on smartphones running Android 5.0 Lollipop and above.
#7 Google Assistant
The voice assistant has been reinforced, it comes with more functionality that what is currently possible with Google Now. Interacting with is nearly like having a natural conversation. The live demo of Google Assistant in the keynote was a preview to how simple and seamless the experience is going to be. Google Assistant will be available later this year and will across numerous devices, including smartphones, tablets, in your car, and with Google Home.
#8 Google Home
Get stories in your inbox twice a month.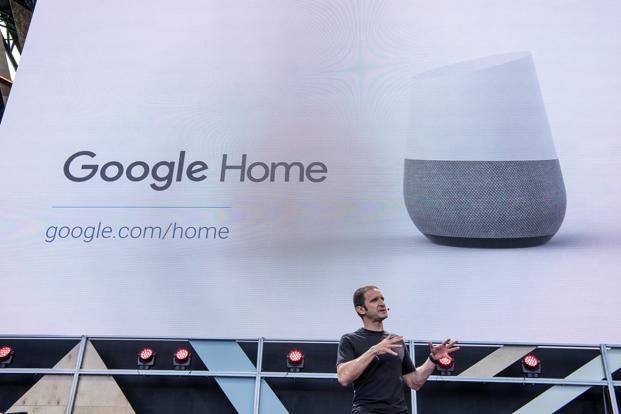 Google Home lets you enjoy entertainment, manage everyday tasks, and get answers from Google, all using conversational commands. Home also acts like a Chromecast, and lets you play audio wirelessly through it or other connected speakers. Users can also enjoy content on TV and use Home to control automation systems like Nest. It also incorporates Google Now and Google Search using the device, all with simple voice commands.  Never the kind to ignore aesthetics, Google has made the device in three variations to fit into the décor of your house. What can we say!  We are looking at our next inspiration in IOT right here.
These were some of the key announcements at the Google I/O that impact mobility. We'll be covering more insightful topics like increasing traction on gaming apps, issues and updates that impact mobility and how to use these new features to your advantage in the coming  blogs. Stay tuned for more.