What Your Potential Users Think About Mobile App Security and Data Privacy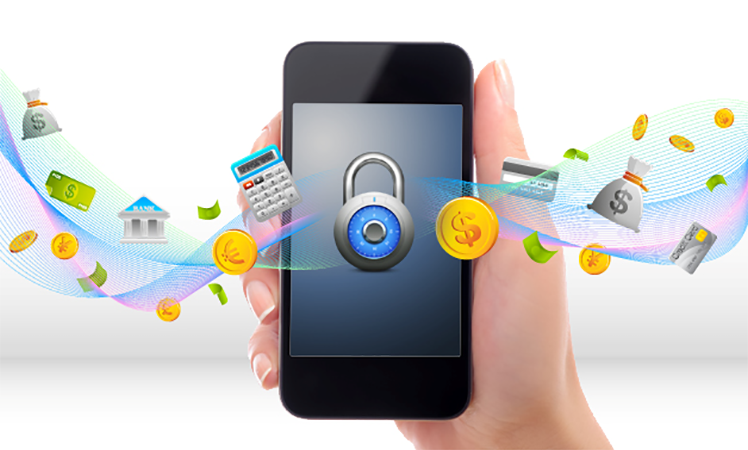 Introduction
People who build mobile technology and mobile applications have discovered that data management and security is one of the largest roadblocks regarding in using mobile apps as channel for business. The applications market is buzzing as consumers install applications on their mobile phones in record numbers. These consumers fill out basic details, such as email addresses and passwords and allow access to data that is stored on their devices in various native apps. Application developers still collect personal data, assuring that it will remain confidential.
The big question is, what are they actually doing to ensure this data stays confidential? Are there any laws and regulations that protect consumer data from theft or illegal access?
Earlier this year, a report from the Federal Trade Commission gave special attention to the lack of transparency in how developers use this information. They cited that the majority of mobile applications that were targeting children in California were collecting data that was irrelevant to the app features and usage. Key application distributors couldn't give an explanation as to why this data was being accessed and collected on personal devices.
All of the major tech companies including Apple, Google, Microsoft, Amazon, Hewlett-Packard and Research in Motion were urged in February of 2012 to provide better coordination in app installations and implementation of privacy policies. The results of the same are pretty visible in the app market now due to which developers are using stricter norms and better encryption algorithms for safety of this data.
The White House "Declaration of Confidentiality", has released a document that describes best practices for managing comprehensive and relevant data on user's devices. Regulatory efforts to maintain the privacy of users in the application market are in place. But are they being followed? Most importantly, is the general public aware of the threat of data theft and their rights that protect them from the nefarious activities of transgressive application developers?
 
The Pew Internet and American Life Project
The Pew Internet and American Life Project report is the first attempt to understand how mobile users are managing their mobile personal information. Most users are now concerned that third party integrations in mobile apps such as credit card payment gateways, telecom network providers, network channels that transmit information such as cable companies, and retailers with mobile apps are smuggling or at the very least not safeguarding their personal information.
More than half of the users of applications, due to concerns about personal information, use & uninstall the application. The Pew Internet Project also found five specific behaviors that may be associated with cell phone owners. These activities were tracked for mobile phone owners who downloaded applications.
This group represents 38% of the adult population, it was found that:
54% of users of the application, decide to install after they estimated how much personal information had to be shared
30% of users of the applications that were already on the phone uninstalled because they did not want to share the personal data collected
A total of 57% of all applications were uninstalled due to control on access of information or concerns about breach of personal space.
Most of these apps ask for access to data such as photographs, social media feed, Gmail inbox, location settings. Both iPhone and Android owners, due to concerns about theft of their personal data uninstalled such applications for mobile phones.
Mobile phone users take measures to protect access to their personal data and mobile data
In addition to these measures the behavior of users is application-specific. General life activities that can be tracked by the processing of personal data in mobile phones are making users weary of applications that track their location, their schedule, frequently visited locations etc. They are also weary of the loss of the personal data that they store on their cell phones.
These questions were asked to 88% of the adult population who have a cell phones. Among this group, we found that:
41% of cell owners back up the photos, contacts and other files on your phone, so they have a copy in case their phone is ever damaged or lost
32% of cell owners remove browser history or search history on the phone
19% of cell owners turn off the location tracking feature on their mobile phone, because they were afraid that other people or companies might gain access to this information
Get stories in your inbox twice a month.
 
Nearly one third of cell owners have experienced a lost or stolen phone, and 12% have information or contacts on the phone that make them feel that their privacy has been compromised.
Cellphone owners feel the need to take measures to protect their personal data in the context of physical security as well. Old devices themselves can sometimes fall into the wrong hands.
Approximately 31% of people surveyed experienced losing, misplacing, or having a phone stolen. 12% felt they were vulnerable due to the information saved in their devices. Despite the fact that a backup of your phone is usually performed in case the phone is lost or stolen, the owner of the lost or stolen unit is still worried about the private data on the device.
Young users of mobile phones (those aged 18-24) are more likely to find themselves in one of these situations. Approximately 45% of the mobile owners in this age group said that they have had a phone that was lost or stolen. 24% said that someone who had access to the phone could violate their privacy.
The owners of smart phones are wisely managing their mobile data, but also face greater risks due to the apps they use. Modern owners are especially cautious when it comes to managing mobile data. Six out of ten smartphone users said they had a backup copy of the content on their phone, removed the search or browsing history from their phone, and disabled a tracking device or phone app intermittently.
However, despite these measures, the owners of smart phones were also twice as likely as other mobile owners to meet someone who had access to their phones data and felt that their privacy has been invaded.
Conclusion
Now that you know how your users think about cell phone security and the invasion of their privacy, you can build your apps with a host of security safeguards and protocols to manifest your users trust in them.
Contact us for the various protocols to follow and further insight into mobile app development security. We build secure apps that adhere to security standards in all industries. Simply building apps is not enough, building secure apps that instill a sense of trust and security in users is what needs to be done.