6 Ways Mobility Solutions Can Help Skyrocket Supply Chain Company Revenues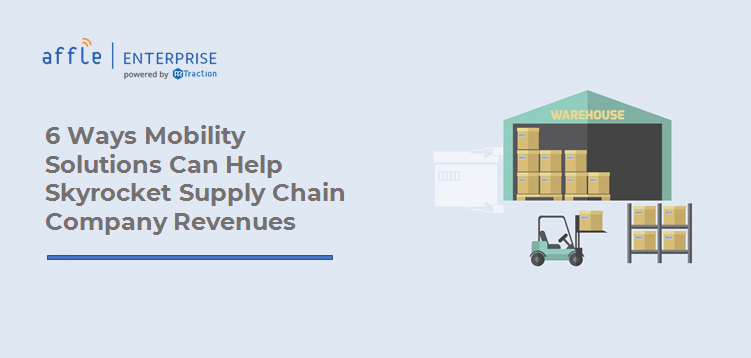 The luxury car manufacturer, BMW in the year 2017 faced a production stoppage due to Bosche's inability to supply steering gears. This issue which lasted for about a week caused the German manufacturer to lose €400-€500m, aside from impacting the production of further models. Mobility solutions can help skyrocket supply chain companies
This example clearly shows how a small inefficiency in the supply chain can have an overall negative impact on the productivity of organizations. A large number of companies that are a part of this $3.05 billion business have switched to digital solutions which have helped them gain many advantages.
Let's have a look at the top 6 advantages which enterprise mobility solutions have offered to supply chain organizations:
1. Filling the Gaps in Performance and Productivity
Enterprise mobility solutions have allowed companies involved in supply and logistics to make better use of their existing resources and hence increase their overall performance and throughput.
For example, instead of returning to their desks and filling in the delivery date (status of delivery, time of delivery, etc.), company workers can remotely fill in the required information as soon as they hand over the goods to the recipient. This allows the workforce to utilize their time better and switch to new tasks with little to no scope of error.
The company owners, using these mobility solutions can track and monitor the metrics and performance of the workforce and based on the observation impart additional training to the workforce and thus improve performance.
2. Providing Fleet Management
Fleet management, a subprocess of logistics involves vehicle tracking and management. Rising fuel costs, dealing with insurance as well as permits are some of the critical challenges that fleet management faces.  
Using an array of mobility solutions this process can be streamlined as well as optimized. Everything from tracking the vehicles using GPS, to monitoring the fuel levels can be executed within a single platform. This can help companies find the best routes for timely delivery alongside real-time fleet tracking and updates which can help avoid unforeseeable challenges.
3. Efficient Warehouse Management
Mobility solutions can help alleviate warehouse managers' troubles they face due to the time-sensitive nature of their jobs which can often lead to a variety of operational hazards. For example, keeping accurate records and counting goods present in a warehouse is of extreme importance for a warehouse manager.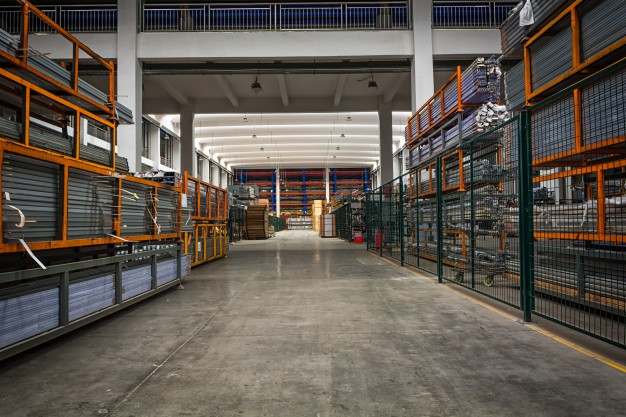 Moreover, in the case of big multinational corporations with multiple warehouses, the process can become a tad complicated especially if most work is done manually. Mobile solutions in such cases can help track the inventory easily and can also be used for scheduling changes to the stock.
Such mobility solutions further allow the managers to remotely access and control the stock entering and exiting their inventory, along with streamlining the complete process and making it more efficient.
4. Doorstep Delivery Service
Companies can further leverage enterprise mobility solutions to make the process of user communication effective. Users can place orders easily through mobile applications, and the same can be conveyed to the operators who can then take care of the delivery from warehouses to customer doorsteps.
Supply chain company owners can further deploy these solutions for pushing exclusive offers and discounts to their customers, which in turn helps increase their customer loyalty.
Depending upon needs and requirements company owners can add a variety of options in their mobility solutions which brings to light their unique features.
5. Asset Tracking Options
According to a report published in the year 2016, by Supply Chain Resilience, 1 out of every three companies has reported a loss of their asset, costing them a total of $1 million. The problem can especially be seen in asset-driven industries like manufacturing which face the constant problems of delayed shipments, theft, or loss of goods and goods delivered in poor conditions.
Mobility solutions in such scenarios can help provide a common platform for stakeholders, workforce, and assets, to connect, and thus can solve the common issues faced by many supply chain companies. Utilizing technology such as IoT, a mobility solution can help track the live location of assets alongside assisting companies with automated workflows, predictive maintenance, cross-domain analytics, etc.
6. Increasing Customer Satisfaction
Get stories in your inbox twice a month.
Towards the end, enterprise mobility solutions can help supply chain companies achieve higher levels of customer satisfaction by improving delivery time, helping with demand forecasts, etc. Users can seamlessly book orders online, and companies can improve their services with carrier allocation management, order management, and recovery and capacity forecasting, each of which can be easily achieved using mobility solutions.
If you are looking for a robust and scalable mobile solution for your supply chain company, make sure you hire a professional team of mobile app developers who can help you in improving customer services, increase employee efficiency along with accelerating the business processes so that you can already be ahead of your competitors.
We at Affle Enterprise are enabling thriving startups & giant enterprises to solve complex business challenges through our Chatbot & Mobile app development services. Please get in touch with our team at enterprise@affle.com