11 WAYS iOS 11 Works!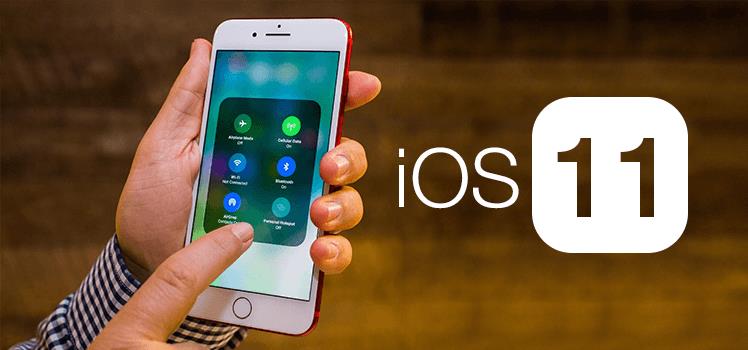 It might seem like New Years arrived early for Apple enthusiasts once again with Three new phones, an Apple watch, a 4k Smart Tv and a whole new theatre dedicated to Steve Jobs. Apple surely went all guns blazing to mark 10 years of pioneering the smartphone revolution. 
But while all the excitement around Apple was with the new iPhone's, there's one, rather 11 updates, we're more excited about. As developers, it's not just the hardware updates that got us talking, but also the revamped iOS 11 software. 
With a mega 1.89 Gig of updates, should you make the effort? Of course, yes. We'd assume it's obvious. Here's why.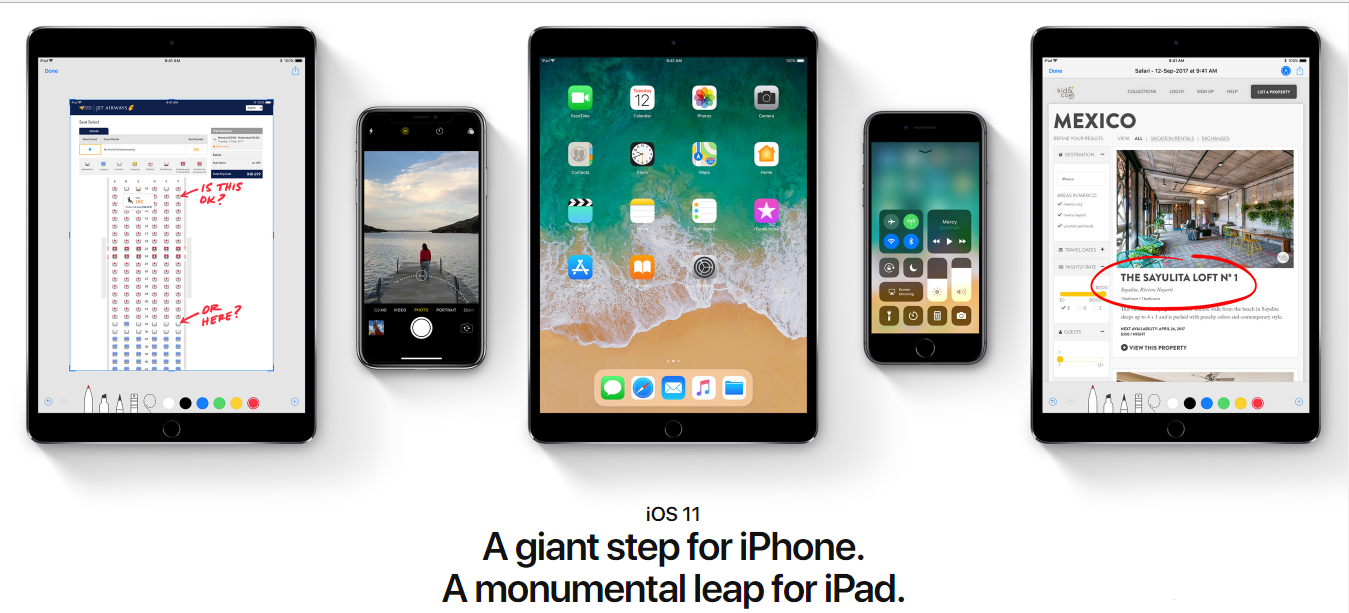 Though revealed a little while back, the new iOS releases today and as any Apple user will swear, a new iOS feels almost as good as getting a whole new device. iOS 11, following the tradition of it's predecessors, gives us the same and then some.
While iOS 10 meddled with the display, be it revamping apple music or making messaging more creative, iOS 11 is a whole new transformation altogether.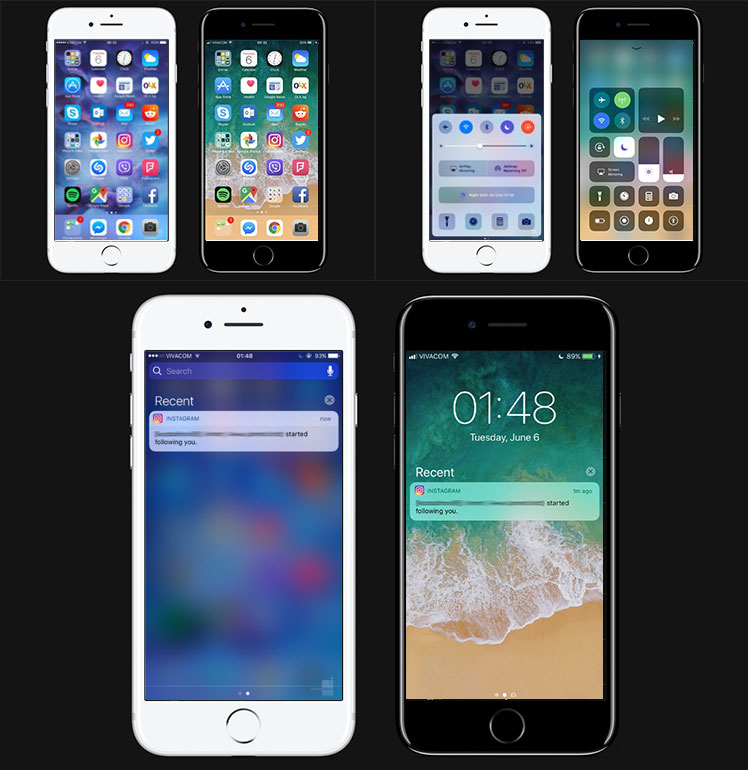 How?
Following more in the footsteps of iOS 7,  the iOS 11 has a variety of foundational changes:
1.

A better user experience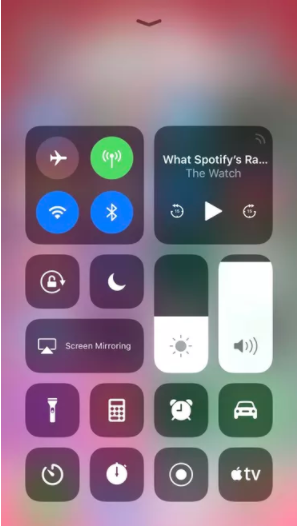 Dock & Split for iPad: 

The new dock which allows an instant switch between applications is just the wheel guard of this new vehicle. This new feature allows seamless switching with just a single swipe and it is totally customizable. And for the complainers, who don't want to switch at all, guess what?  You don't have to. Open another app from the dock and the screen will split as per your need!

Control Panel: A customizable panel which is optimized with 3D touch allowing users to perform a plethora of functions from the control panel itself.
Notifications: Now you swipe up for notifications instead of down.
Files: All your files can be found using 'Files' function, which practically mimics mac's  'Finder'  but for ipad and iphone.
2. 
 iMessage gets a major boost!

Apple has decided to use iMessage to promote its peer-to-peer money transfer service, Apple Pay. Money can be sent as easily as sending a simple text message. Apple claims that Apple Pay is one of the safest ways to make online transactions since it uses a device-specific number along with a unique transaction code to validate a transaction.
3. 
App Drawer for easy access
Apart from Apple Pay, iMessage now has App Drawer which has all your installed apps and stickers that are scrollable with a simple swipe. Located below the text entry, it is designed to make iMessage more integrated with apps and stickers. Tapping on the first icon in the App Drawer takes you to the App Store, where one can download a plethora of other iMessage-optimised apps.
4. 
Do more with the Apple Pencil
For those who still prefer the rawness of the pencil over digital, the Apple Pencil has been optimised and integrated within the core of iOS 11. Now, use the Instant Markup feature to make notes on almost anything on your ipad using the Apple pencil. There's even an option to convert any document into a PDF and then use the 'Markup through PDF' feature. Instant markup is available on the iphone as well. Whereas using Inline Drawing Simple, drawings can be made on the notes and email to complement the text. Handwritten notes are recognised as text.
5. 
Major developments in the native Music App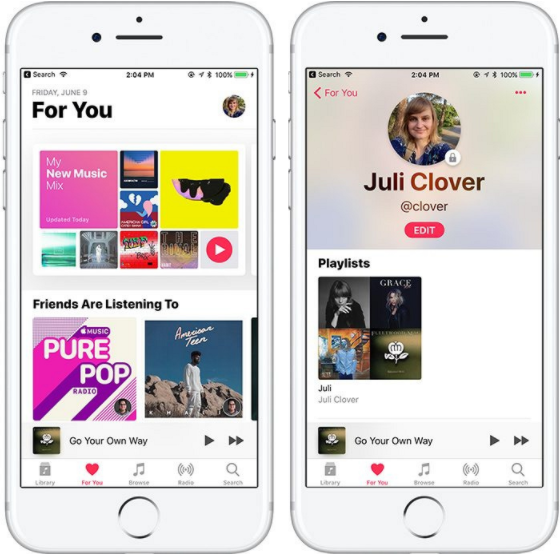 Going with the societal pattern, Apple has revamped Apple Music to be more collective and social. Users can share their playlists with their friends and check out what their friends like listening to. Remember the connect ID Apple required you to make when the music feature debuted? Apple is finally putting that to good use. Each user will have their own music profile where they can bond over their love for music. And users can play their music over multiple speakers now using Airplay 2.
6.
True Depth Camera with  deeper Memory
iOS 11 brings a host of new upgrades to its Camera. Photos and Videos will take half the space now thanks to the switch to HEIF for photos and H.265 for Videos respectively. Optimized facial recognition will categorize people in the photo album across devices. All you have to to do is put a name to the person's picture and the device will take care of the rest. Then there's a new memory feature which somewhat mimics the facebook namesake, showing your photos and people in it like a story.
One of the slicker ad-on is the evolution of the live photo feature. Earlier it served the purpose of just taking a livelier fun photo but now there's an option to slide through and select the best moment of the picture. Then there's the option to crop, bounce or loop the live photo. One of the slickest new addition is the long exposure. In a DSLR esque way, it gives the photo a moving background if there's movement behind the subject. Apart from that, there is improvement in image quality and low light performance for the devices that have portrait mode.
  7. What's happening with Apple maps

?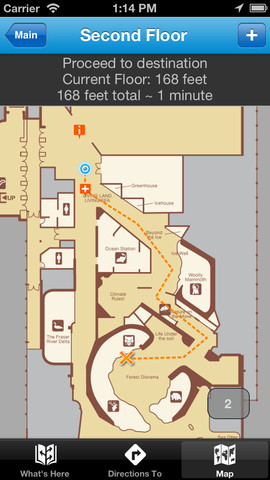 Another innate application to receive new features is Apple maps. It will feature indoor maps now along with the usual. Apple plans to start gradually with only a few major airports and malls but they promise there would be gradual larger expansion.
8. 
 Minor Add-ons
Document Scanner : Automatically senses documents and fixes it for any tilt, edges or  glare.

QuickType: All the keys in the keyboard will instantly move closer to the thumb facilitating

a single hand usage

.

DND Upgrade: The iPhone can now sense when the user is driving and will switch on the DND function depending upon the user preference.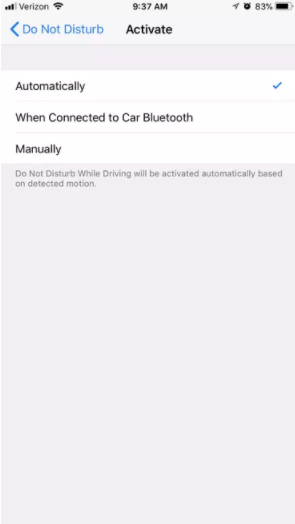 9. 
Augmented Reality : Is this the real life ? Is this just fantasy ?
Now that the minor upgrades have been dealt with, we can talk about the bigger cannons in play here. With Apple moving full throttle on Augmented Reality, games and apps now have the platform to move beyond the screen. It's amazing to just imagine the potential here. As always, Apple has again been the first one to venture into unchartered waters. When everyone is feeling complacent with their speedy motorboats, Apple has been building itself an Ark. Using ARKit as its weapon of choice, Apple is playing it no holds barred. With ARKit, an iOS device can distinguish between individual surfaces and then, virtual objects can be added to them. It provides developers with all the ammunition required to decimate any adversary.The ARKit framework allows blending of digital objects & information with the surrounding environment taking the application beyond the screen. The potential of Augmented Reality is virtually endless; it can be used to redecorate your home, try new clothes, visit secluded locations or even  just to try a tattoo. You can find your friends in crowded places or hang a virtual sign somewhere, it's the future and now it's within the grasps of our palm.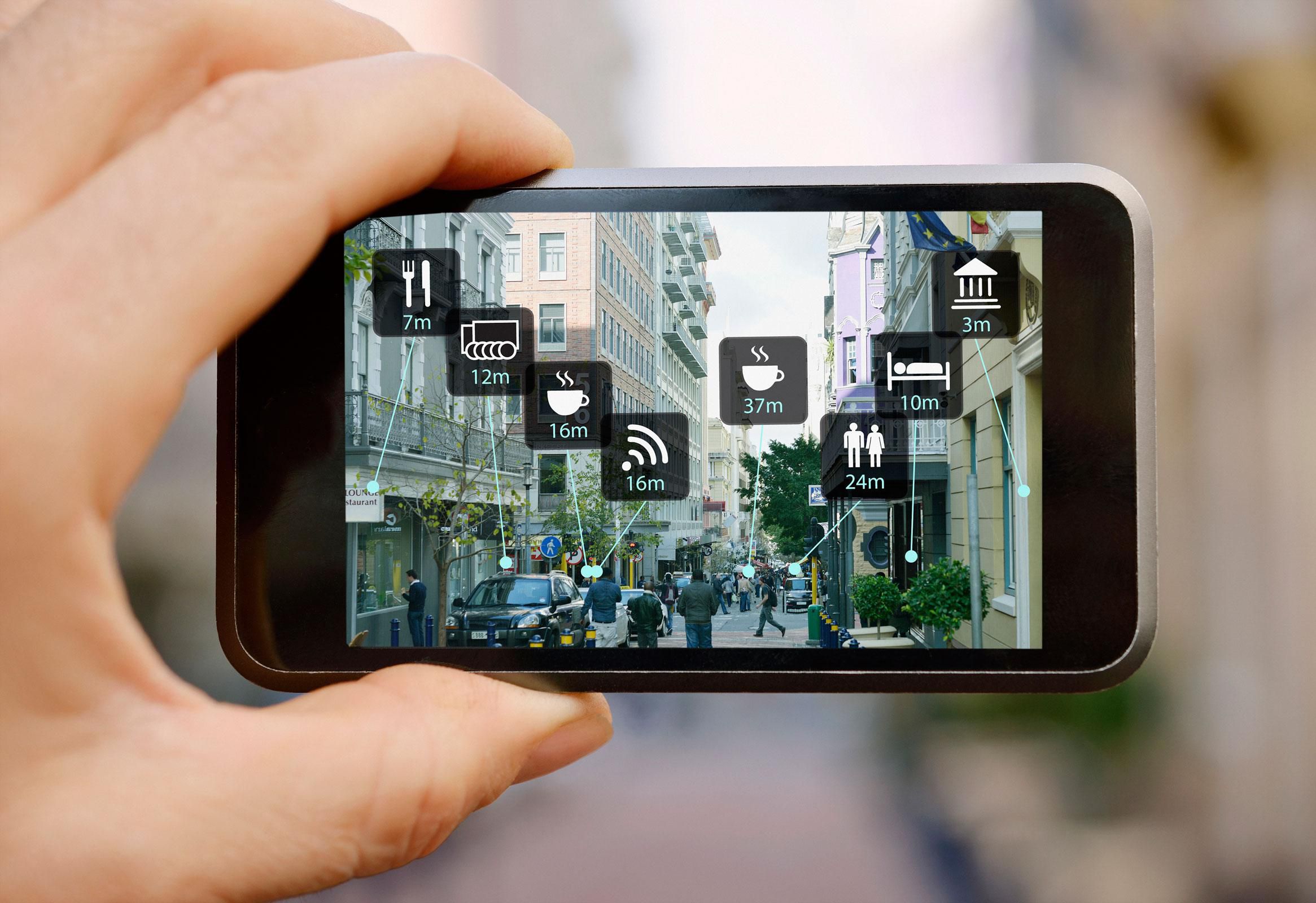 10.
SIRI got smarter.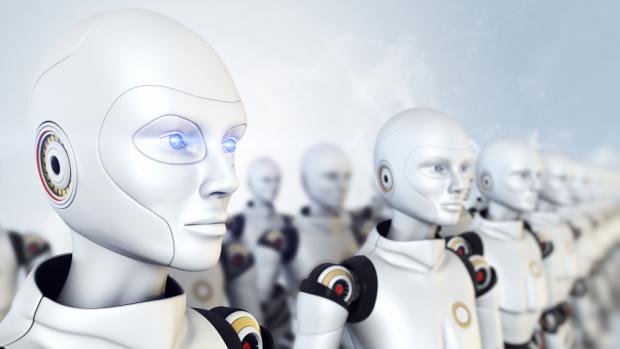 Another playing field Apple is trying to ace is of the Virtual Personal Assistant. With Amazon's Alexa making waves, Apple had to bring something new to the game and so they have – with Siri being brighter than ever. A previously "you make me blush" response from Siri if you'd ask "Siri you're brighter than ever" is metamorphosing into "ever is just a conceptual notion used by temporary beings to make sense of things they cannot fathom into a measurable delusionary future they cannot foresee". Yeah, the terminators might be coming! But for now, we can make do with Siri. It can now follow up on questions, translate languages, and continuously upgrade its analytics with words we use and thus leveling up it's predictive text feature even further.
Get stories in your inbox twice a month.
Siri can now follow up on questions and provide multiple results for our queries, one size doesn't fit all right? Apart from that Siri has been optimised to be more readily available for a larger number of third-party apps. The SiriKit API allows developers to integrate Siri in even more roles which were previously limited to Ride scheduling, Banking, Messaging, Car controls, Searching pictures and VoIP calling and will now include bill payment, task management, QR codes etc.
11. 
A more interactive app store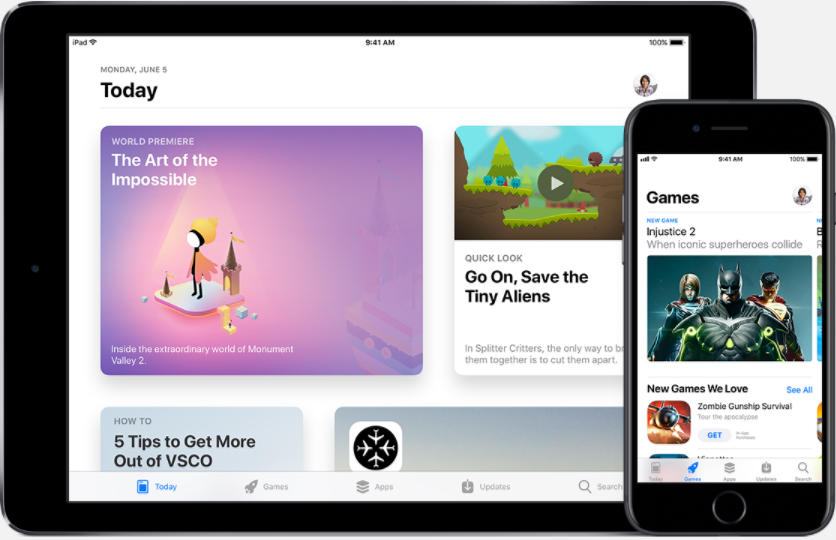 In one of the biggest overhaul, Apple has given the app store its biggest revamp since its very inception, or so they say. From the looks of it, Apple has done some monumental conceptual changes. They've included a team of editors and writers to guide the users through the app store. There are insightful notes from developers and reviews by experts.
There is a 'today' story section which talks about the latest happenings and how certain apps relate to it. There is a dedicated games section, featuring games loved by curators.
The whole focus here is to make the App store more interactive breaking away from the monotony of raw information using editors, curators, and writers to help navigate through the apps, bringing light to some of the good buried apps.
All in all, Apple has decided to go for a full show of strength. Every move they've made shows they mean business. Releasing 4 gadgets in a specially designed megastructure theatre shows their thirst for creating a spectacle. It was a pure statement of power. The biggest foundational change in iOS 11 shows they're craving for more, and have clearly reaffirmed their position to one that'd make Steve Jobs proud, again.
Looking for iOS App Development or any other platform? Drop us a line at enterprise@affle.com.