Chatbot – the Latest Trend that's taking the Industry by Storm!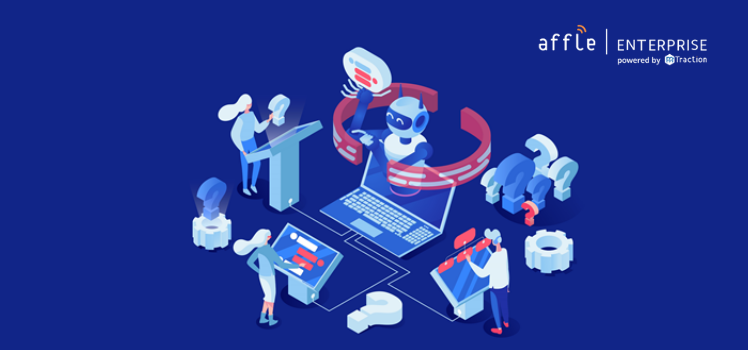 Although the idea of the 'chatbot' has been with us since the 1960s, it is only now that we have brought this idea to life. Chatbots are programs that can simulate human interactions to communicate with humans by mimicking natural human languages. Thanks to the rapid progress in AI and Natural Language Processing (NLP), chatbots have revolutionized the way brands interact with their customers. The two most important benefits of a chatbot for businesses are:
They can respond to customers in real-time 

They can collect valuable customer data to help understand the needs and preferences of the customers. 
Get stories in your inbox twice a month.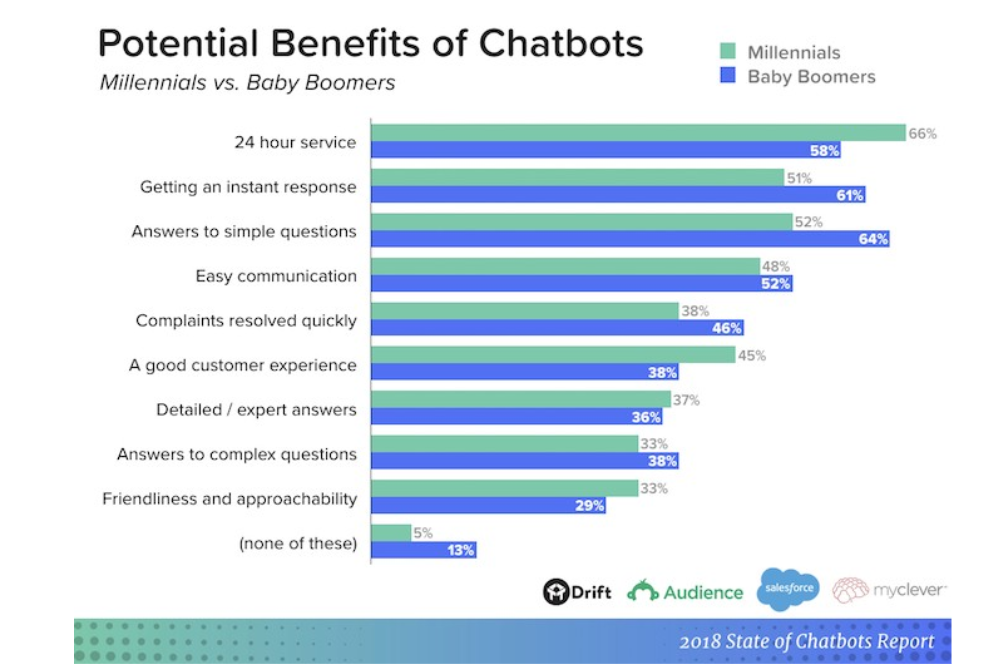 The Chatbot Advantage: Real-life Use Cases of Chatbots
The power of chatbot to facilitate the real-time exchange of messages between brands and consumers has radically changed the communication preferences of the modern-day customer. In a global survey conducted in eight markets by Facebook IQ in 2018, 67% of the respondents claimed that the use of messaging services on their platforms has increased in the past two years.   
According to a 2018 research survey project, 60% of the survey respondents agreed to have used a Chatbot to interact with a brand/business in the past 12 months. 
These stats only go to show that chatbots are here to stay, and with time, their applications across industries will be inevitable. At present, many companies, big and small, are leveraging chatbots to increase the customer-brand interaction and to improve customer support services.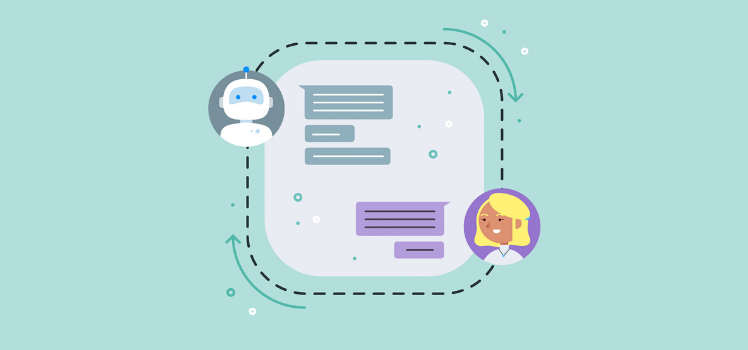 GWYN, a chatbot powered by IBM Watson and used by 1-800-Flowers,  helps customers to search and place an order for gifts online. GWYN is programmed to become 'smarter' through interaction and offers customers more personalized shopping experience.
Similarly, there's Julie – the upgraded version of Amtrak's original telephone-based customer service agent. Julie helps users navigate through the Amtrak website, and find information on rail services, find route information, make reservations, and much more. 
H&M, the global fashion brand leverages the H&M Chatbot to help customers smoothly navigate through their shopping websites. The chatbot speaks with you to understand your preferences, after which it recommends outfits and accessories best suited for your gender and personal style. 
Cleo, an AI-powered chatbot used in the fintech industry, offers secure and flexible payment processing services. Cleo can be integrated with your bank accounts and credit card accounts via Facebook Messenger to ensure the safety of your transaction data. Also, it offers tips on money management!
The pace at which businesses are adopting chatbots establish their popularity as a conversation medium between brands and consumers. Chatbots are a major hit with the modern consumer as they deliver information in the blink of an eye – no more waiting. That the future of chatbot is promising. In fact, by 2020, as high as 85% of business engagement will be conducted without human interaction using chatbots and other self-service options.
In today's increasingly competitive world, any brand which isn't leveraging or ready to adopt this disruptive technology will lag behind its rivals.
We at Affle Enterprise grasp your business idea & ideate a personalized user experience to solve complex business problems. Connect with our team at enterprise@affle.com for a chatbot solution & mobile application development consultation.