This Week In Mobile: Google's Project Ara, Amazon 3D Smartphone & Microsoft's Office 365 Personal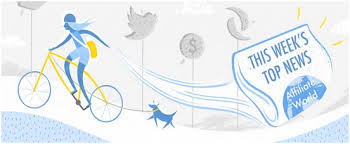 Here, at Affle Enterprise, our dexterous AppStuds love loads of coffee and are the best at siphoning the daily innovation in Mobile Phone technology into business value for our clients. Our technological geeks are obsessed with what's happening in the Mobile world, be it Apple's new announcements, rumors of Google and the trending apps.
We would like to talk about – What happened in the week that passed by, every Friday.
Google's Kit Kat major update for Glass coming later this week, but leaving video calling for now
Google announced a major update to its Glass firmware coming later this week, but a key feature – video calls is out for now. The search giant said that , only 10 % of Glass explorers were using the feature. However, Google didn't provide a timeline on when it expects to re-introduce the feature, but said that some third-party developers should have their streaming video solutions coming soon. via @thenextweb
Microsoft rolls out 'Office 365 Personal' Plan for One Mac and One iPad at $69/Year
On Tuesday, Microsoft launched a cheaper 'Personal' Office 365 subscription at $69/year or $6.99/month opposed to the $99/year Home subscription . The new personal subscription service grants access to online versions of Microsoft's Office productivity suite, online storage in OneDrive and a block of Skype calling minutes. The cloud-based new personal option allows subscribers to connect one PC or Mac desktop computer and one tablet, that includes iPad too to the online service via @Techcrunch
Google buys Drone Maker Titan that Facebook was interested in
Google announced the acquisition of Titan Aerospace, the creator of high-altitude drones that could bring Internet access to remote locations, which houses growing numbers of newly minted Web users. Recently, Facebook purchased Ascenta for $20 million. Ascenta is a UK-based startup that makes solar-powered unmanned aerial vehicles (UAVs), simply called drones — for $20 million. Now, by acquiring Titan Aerospace for an undisclosed sum, Google has entered into the competition  via @mashable
Amazon to release a 3D smartphone in June: WSJ
Amazon will release its own smartphone that will render 3D images on the screen without using any special glasses – according to sources quoted by The Wall Street Journal. The smartphone has four front-facing cameras that will track the user's retina to "make some images appear in 3D, similar to a hologram." the report says via @The Times of India
Google's $50 Project Ara Modular Smartphone Coming in January
Get stories in your inbox twice a month.
Aiming to change the future of smartphones, Google is with its Project Ara initiative, an open hardware platform that counts heavily on miniaturized components and 3D printing. Expected to roll out in January 2015 for $50, Project Ara tackles the question – Why consumers can't choose the handset's hardware design when they can choose their operating system, phone case and applications via @TheGuardian