Tips for making your mobile app more discoverable : Pre-Launch Marketing Strategies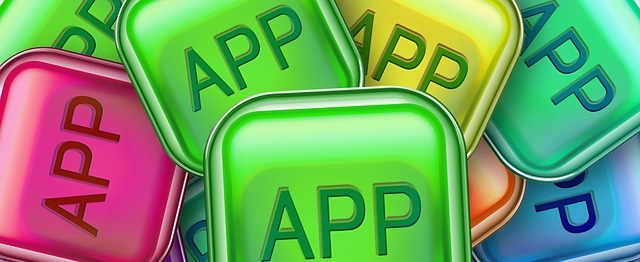 As the global popularity of smartphones and tablets is growing continuously, the competition between mobile app developers and publishers is also getting intensified. Today, more than 1.2 million mobile apps are available at Google Play and Apple's App Store. In this highly competitive world, where everyday hundreds of Android, iPhone, BlackBerry & Windows apps are published in the boundless ocean of app market, a new big challenge has arouse for business owners and app developers, and that is Mobile App Marketing.
Getting your mobile app observed or discovered in the app store is one of the most fundamental challenge, which every developer and marketer is facing nowadays. For making any app successful it is important to pursue a comprehensive, well-rounded app marketing strategy that includes both pre-launch and post-launch activity. We will discuss about post launch marketing strategies in our next article. Let's have a look on Pre-launch marketing strategies developer/publishers are required to follow:
First and most important point that should never be ignored is "strategy" for making, an app successful needs to start well before the app goes live in the app store not after the launch. This helps us to understand the most important parts of the app marketing puzzle which are – who your customers are and where you can find them. There are a few steps you need to consider before you launch your app:
Selection of keywords
For successful marketing of an app, it is important to understand the appropriate keyword. From user's perspective the term "keyword" is used to recognize what your app does. For example, if we talk about some popular applications like Sudoko and Calculator. The important keyword for them is "Sudoko" and "Calculator". However, these examples are simple examples, if we are developing some complex applications then we may find difficulty in deciding the keywords. For that problem, we can refer some good keyword analytics tools like Appnique , SearchMan etc.
Catchy Name with Arresting Description:
App's Name: Selecting an appealing title is really a very tricky job, but one of the most important step in mobile app marketing strategies. Apple gives you 99 chars and Android gives you 30 chars only to define your keywords so try making the best out of it.
But remember that if a keyword or combination of keywords for your app name is overused then try to come up with something unique.Important to note that- it's always better to be in the top 5 results for an average -searched keyword than in the top 100 for a highly – searched keyword. App's title has a potential to create anxiety in users so that they get compelled in viewing your app. A good title can convert visitor to customer.
App's Description: To improve the search rankings in app store, which keywords are relevant and used most often by target audience is important to consider. While writing an app description, some points are important to consider. Let's have a look on this:
1.Initial lines of app description are important: A lot of users only read first 2-3 lines to understand the app. Hence, it is recommended to put the most lucrative features of the app in the first 2-3 lines.
2.Publish your app in variety of languages: For attracting additional users which could be attained by targeting the local language could be beneficial many times. As some of the users don't speak and understand English, in that case promoting your app in several languages can improve your downloads.
3. Include best reviews and quotes: Put the best quotes and reviews, which your app got from different blog reviews sites. As people notice and trust these reviews, especially if they have used app stores earlier. If your app haven't got any app reviews or quotes yet, it means that your app needs update.
4. Add App Features: Try to list the important features of your app and explain every feature in detail like what exactly it does and what's new in it. You need to be a little more technical and specific for the technocrats.
5.Release updates in 4-6 Weeks: If you think your app has a potential then try to update your app in every 4- 6 weeks. Delete old and exhausting features and add new features which your competitor has. To know what your competitors have added in their app you're needed to analyze what features top 10 or top 5 apps have which your app doesn't have including app description, title or any other functionality in the app.
6. Follow Cross Promotion: Cross Marketing is one of the mostly adapted marketing strategy which every mobile app marketer is following. The reason behind its popularity is your other apps can be promoted easily through one app. It can be a great help when any of your app has achieved a good success. Even you can mention about your upcoming apps in your app description.
7. Appropriate tags: Adding appropriate and good tags is very important. No doubt, how good your application is, if you haven't added searchable and appropriate tags, then your app will be missed in the app store. But inserting or adding keywords/tags doesn't mean that stuffing it blindly, use only those tags which are highly searchable as well as which suits to your app.
Here are a plenty of ways to improve our app description. You can start it now, as there is always a room for improvement.
Find formidable competitor and compare: For proper marketing of an app you need to know who your competitors are. Apps are increasing at such a rapid rate in the app store that you'll likely find a variety of competitors whose apps are similar to your own. You can prepare your competitor apps list by following tips:
1. Find apps which rank high in the app store search results for your targeted keywords. Note their feature sets and other keywords they have targeted.
2. Note all your competitors without filtering any out.
3. Assemble this long list of potential competitors by scaling them on the basis of their reviews, ratings and number of downloads etc.
Once you prepared the list of your competitor apps and have noted their positive points, you can add their points in your update list.
Select the right category
Selecting the right category for the app is a mystery in itself. Because one app fits in more than one category. But, we need to chose the category very cleverly. The category which gives your app the best shot of ranking highly in the Top Charts for your selected category is the appropriate category for your app. No matter that category is not a very well-known or mostly used. For example, Social category will drive more downloads as compared to the Lifestyle category. However, your app is going to have a harder time ranking highly in the Social category (against the likes of Facebook, LinkedIn, Twitter, Tumblr etc.) than in the Lifestyle category (against apps like horoscope and cookingrecipe). Hence, it's always better to be on the higher rank in an average category than being on the lower rank in a prominent categories. Although, the prominent category's brands are massive and almost impossible to beat, but if you're able to do it, you will earn serious amounts of downloads. The noncompetitive category's apps are not as entrenched by users, and it's more likely you can easily rank against them, but you might not earn as many downloads from it.
It is recommended to do the risk calculation for yourself and your app, understand the pros and cons of each category and choose the most relevant category for your app to drive its success.
Create an astonishing icon :
App icon is the first and the foremost thing of your app, which visitors notices while searching for an app in a boundless ocean of appstore. Your app icon conveys your app's purpose and its style. It should be so amazing that visitors will be more likely to click on your app after seeing it in search results. Apart, from its eye-catching design, your app icon should also stand out in a grid on the user's device. App icon plays so important role that Apple won't even feature an app, unless they find the icon well-designed and fits with the overall look and feel.
Take eye-catching screen-shots :
For driving consumer to our app's detail page within the app store, we all spend a lot of time and efforts. But that's only half the battle. Once we are successful in getting visit of a consumer, we need to convert them in to a real user by convincing them to download our application. Screenshots can be a great help in that. We need to design our screenshot in such a manner that their designs are eye-pleasing, informative and exciting. They must draw the visitor's attention towards them and should include overlays, explain exactly what your does and convey how easy your app is to use.
All the above mentioned steps can help you a lot in driving users towards your app and earning good downloads but good marketing can only bring users to your app, can't retain them for long time. So, be creative and maintain standard in your apps, as it matters a lot!!!