Must-Have Features for Your Real-Estate Mobile App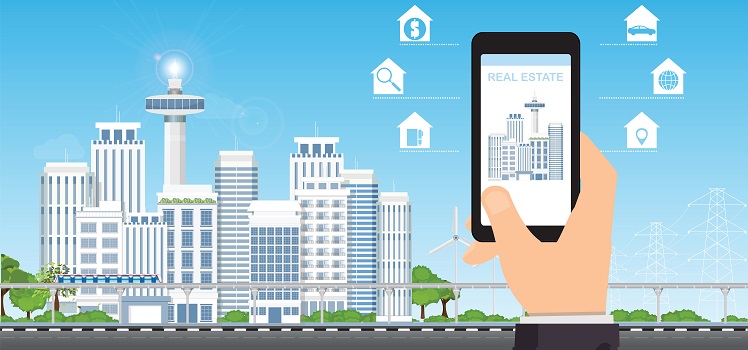 The real estate industry is witnessing sustainable developments in streamlining the processes, reducing time and costs through AI-enabled mobile apps. Developers can become a part of this evolution and create a real estate mobile app that is unique in terms of focused business objectives and projected growth.
Here is a look at some must-have features of a competent real-estate mobile app.
Customer and Broker Panel

 
A customer and broker panel is an essential element that should contain register and/or login, broker details, search option, sort/filter option, and admin verification. These options seem like too much for a single panel but these are the fundamentals of modern mobile app development.
Both the admin verification and broker's detail add security and authenticity to the buying/selling/renting process whereas the other features give customers the freedom of choice. Ex- Realtor.com
Contact Information
Real estate is a sector where the life savings of both the buyers and sellers remain at stake. In such a situation, both parties must know each other for a fair deal.
The contact information page should contain an online form constituting the details of both buyers and sellers. Also, the option for saving the contact details of buyers and sellers can be a plus as both the parties can contact each other in the future as well. Ex- Zillow
Information about Charges and Fees
Businesses can monetize their real estate app by charging a specific fee from their clients regardless of them being buyers and sellers. The information about all types of charges should be included in a specific page. Charges can be levied from sellers for listing their property on the app while buyers should be charged after closing the deal.
Developers can also add a premium section for both the buyers and sellers that will have slightly higher charges but with additional services. This is similar to value-added services where some extra amount is charged for added benefits. Ex- RedFin
Profile Editing and Listing
The real estate app should also contain an edition option where both the buyers and sellers can edit/update their profile that includes their contact details. Users often want to change or add email addresses, phone numbers or addresses. In such a situation the app must offer complete accessibility and readily allow such changes.

Images and Maps
Real images of the property are a must. The app should allow and in fact, ask for the genuine images of the property from the sellers. The majority of buyers decide to physically check out the property if only they are satisfied with the images. The sellers should also be able to post videos of the property which can help a buyer in making an informed decision. Ex- 99acres.com.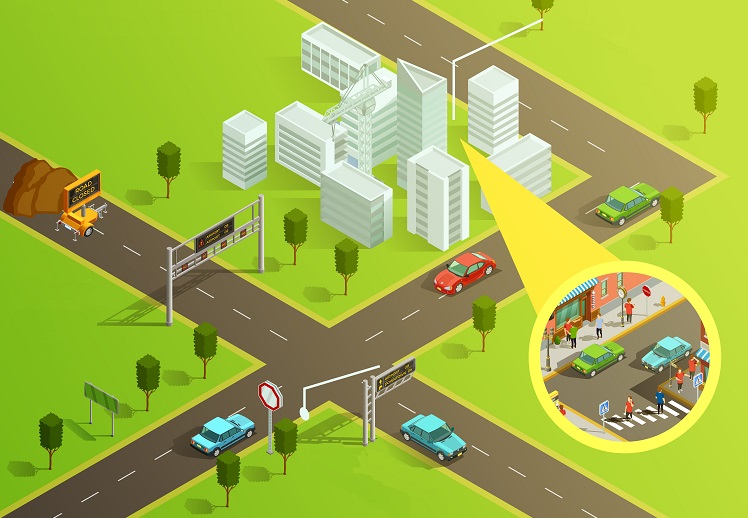 On the other hand, integration to Google Maps ought to be there. Buyers can easily check the distance of the property from their current location and check its connectivity to their work and relatives' homes. Buyers can also check out properties that lie in their preferred location as the maps can be used as a location benchmark for buying
Customer Support
This is usually the last page in most real estate applications but it is also an important one. The section has to contain every piece of information that may be required in the buying and selling process. 
AI-enabled customer support is a must-have feature that helps in searching a property to resolving payment queries and disputes,. An integrated AI chatbot can be a great advantage as it is active on the screen at all times so that the clients do not face navigation issues.
An AI-enabled mobile app can drive positive client engagement and conversions. The app can offer a platform where brokers, buyers, and sellers can meet and complete the buying process. The real estate landscape changing and switching to mobile technology is going to be a deciding factor for businesses.
Get stories in your inbox twice a month.
Looking to develop an app for Android/iOS or any other platform? Get in touch with our experts for a mobile app development quote today! With a portfolio inclusive of clients such as BCCI, Samsung, BookMyShow, OLX, and Magicbricks to name a few, you shouldn't be looking anywhere else.