mHealth: A Game-Changer in Healthcare Industry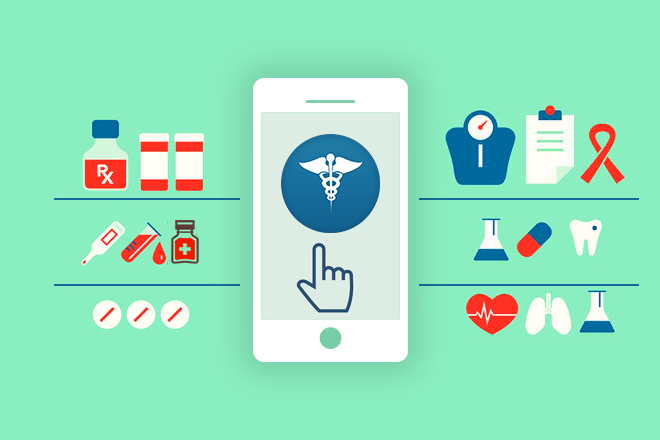 The Healthcare industry is rapidly recognizing the benefits of mobility in health and fitness. Nowadays, mobile health represents an integrated system of health care in which health data become interoperable among doctors, patients, providers, and electronic records. Infact, sometimes it breaks down barriers and the stigma associated with seeking out health services. Users are excited around smart phones and apps, mostly because patient population understands the importance of adopting smart phones to justify development in this area. Mobile health is innovative because it changes the health care service delivery paradigm.
mHealth – changing the social contract between patients and doctors
With the emergence of Apple's App Store in 2008, health-related apps that can be downloaded to a smartphone or a tablet have grown in number and capabilities. Mobile Health is facilitating patients and doctors life and involves new uses of existing communication methods like using wireless sensors to measure physiologic signals, video calls via webcam or high-resolution technology or SMS text as a way to communicate messages to patients and consumers as it has the potential to connect a patient to a specialist for a "person-to-person" consultation despite vast distances. Traditional telephone consultation, instant-messaging, and receiving health tips via text-messaging, are becoming norms and are rapidly adopted by the patients and providers. Now, providers can educate and render care when and where it is required. And, patients are afforded greater latitude when seeking information and tracking their well-being in the "white spaces" – the time between appointments. Tech-savvy families are turning to home monitoring solutions to make sure that their aging family member's safety and wellness are being monitored.
Let's see how mhealth is driving the Future of Healthcare Industry? How Mobile health apps breathing life into digital wellness? and How AppStudioz offers a wide range of mobile healthcare solutions and how its addressing business pain points using mobile solutions across healthcare industry.